Native Youth Inspired to 'Dream the Impossible'
Published Date
By:
Topics:
Share This:
Article Content
There are no limits to what you can achieve—this was the key message delivered to middle and high school Native youth and their families during a recent full-day conference held at UC San Diego. Called the Dream the Impossible Native Youth Conference, the event was designed to inspire future college students to picture themselves at a university as well as reconnect them with their culture through traditional teachings, language, games and more.
More than 100 attendees from tribes across San Diego, Inland Empire and Riverside counties gathered for a keynote talk by global private chef Pyet DeSpain (Prairie Band Potawatomi Nation Tribe), who rose to prominence after starting to infuse her cuisine with the foods that represent her Native American and Mexican cultures.
Throughout the day, students had the chance to choose from a series of 10 workshops that ranged from a hands-on lesson in how the body breaks down food by UC San Diego's Program in Medical Education for the Health Equity (PRIME-HEq) to an introduction to how artificial intelligence can be used to tell immersive stories about Native culture through OurWorlds.
The conference was started in 2007 by several Southern California Tribes in partnership with organizations such as the California Tribal Temporary Assistance for Needy Families (TANF) Program and is held at a different university each year. UC San Diego's Intertribal Resource Center played a key role in making this year's event happen. "The conference is designed to have a cultural emphasis and centers Native voices and experiences," shared Intertribal Resource Center Director Elena Hood. "It's important our tribal communities know there are individuals on campus who support their students, families and communities both before they apply and when they get here."
Following are snapshots from the conference captured by UC San Diego photographer Erik Jepsen.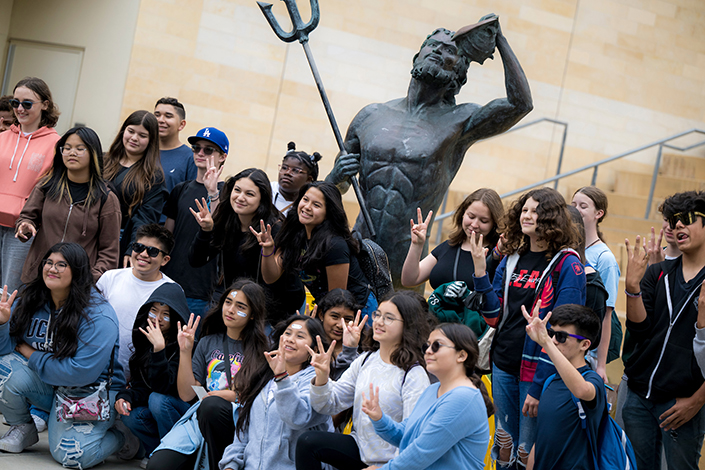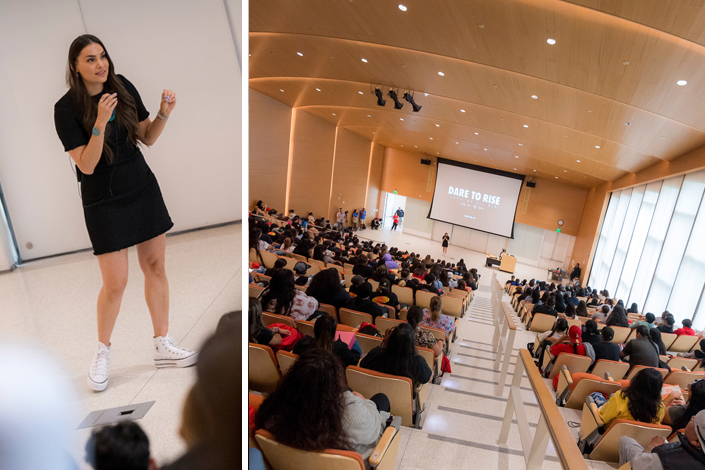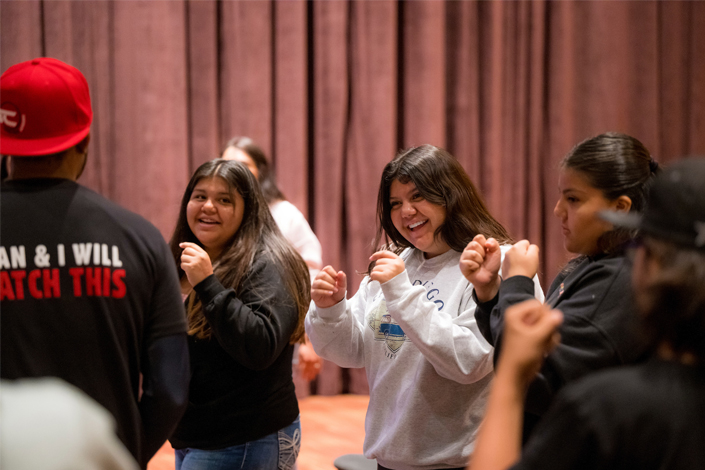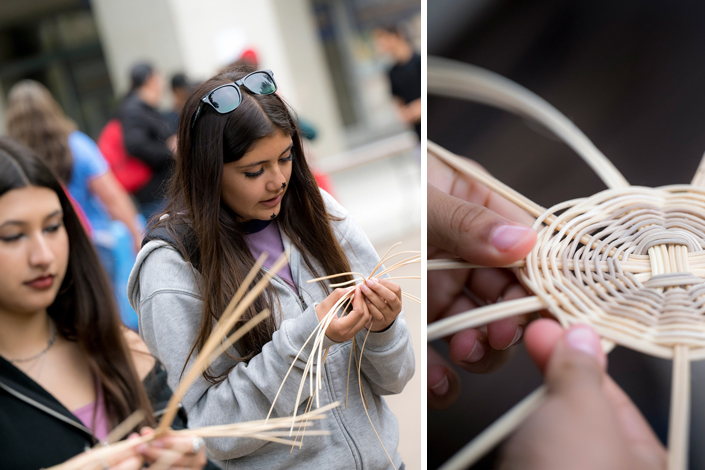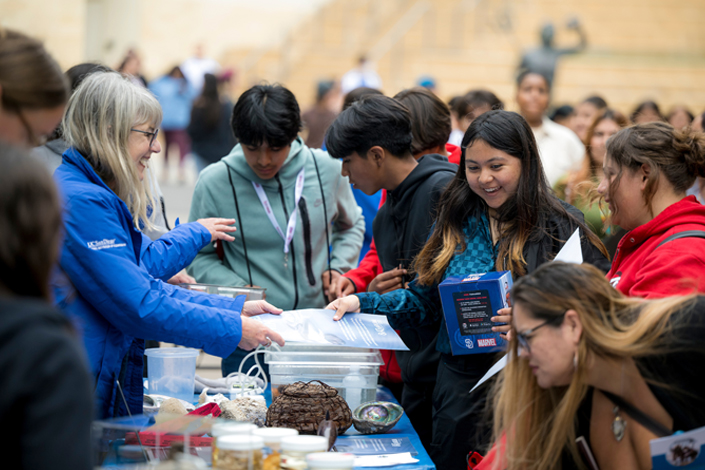 Topics:
Share This:
Stay in the Know
Keep up with all the latest from UC San Diego. Subscribe to the newsletter today.