By:
Brittany Hook

Erika Johnson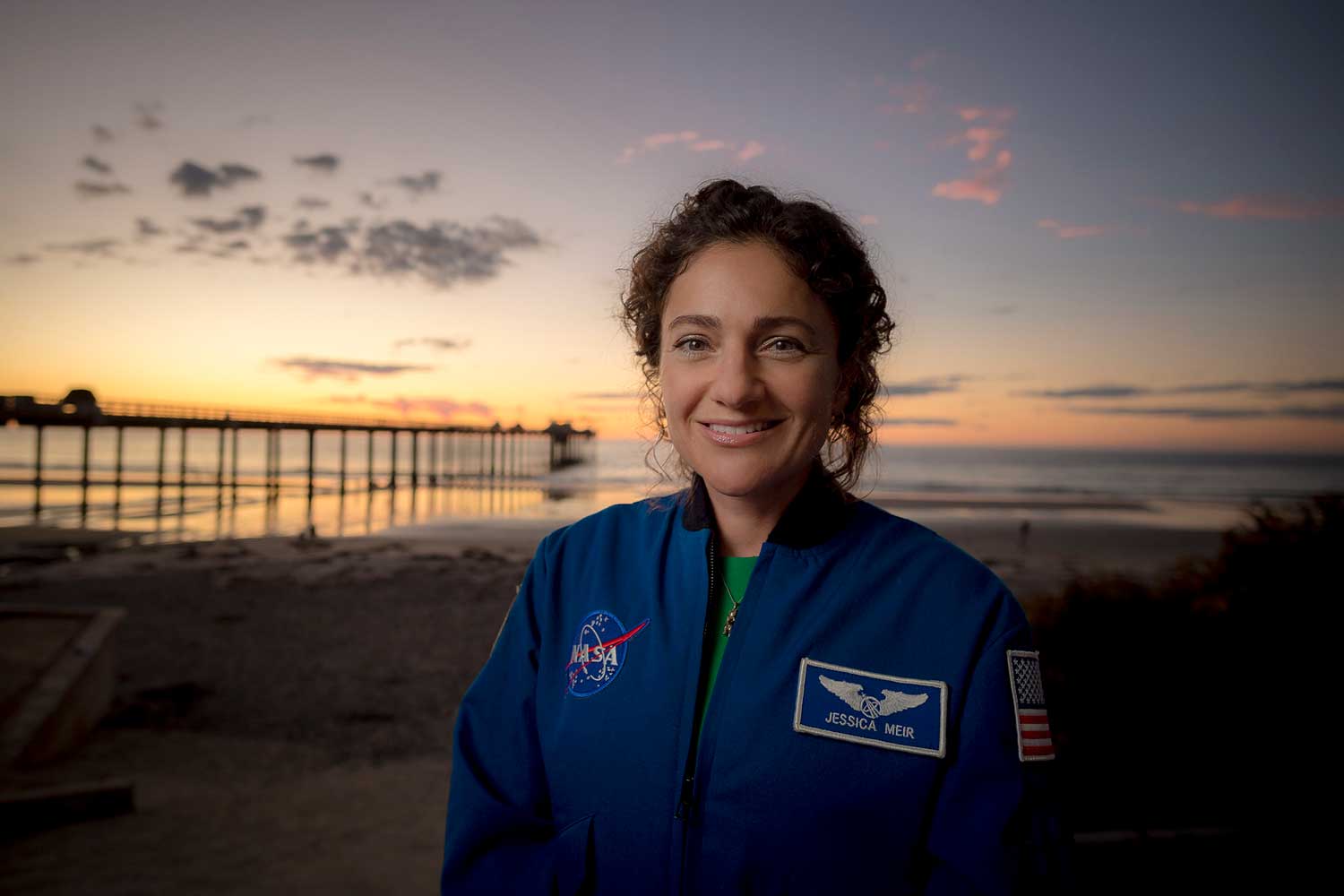 NASA Astronaut Jessica Meir to Speak at UC San Diego Commencement
UC San Diego alumna has led a career of daring research to understand and protect the planet, including a six-month mission to the International Space Station
Accomplished NASA astronaut Jessica Meir will serve as keynote speaker at the University of California San Diego's 2022 All Campus Commencement Ceremony on Saturday, June 11. The UC San Diego alumna credits her experience at the university—where she studied marine biology at Scripps Institution of Oceanography—with preparing her for a career spent conducting bold research. Meir completed a six-month expedition in 2020 to the International Space Station and was recently selected as a member of NASA's 2025 Artemis moon exploration program.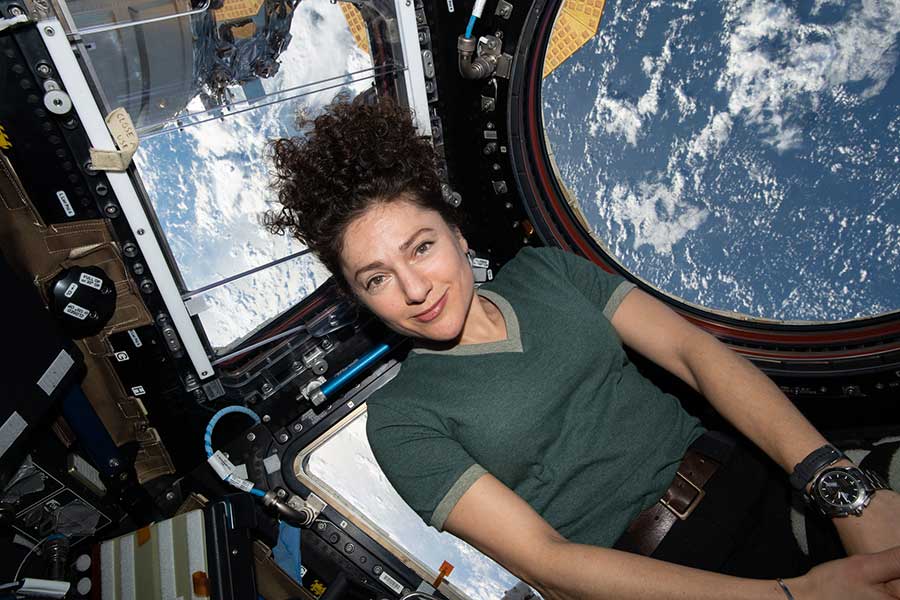 "UC San Diego alumna Jessica Meir entered history as a scientist, an astronaut and as an ambassador of peace and goodwill for all of humanity," said UC San Diego Chancellor Pradeep K. Khosla. "Her fearless exploration and collaborative research with scientists and astronauts from around the globe exemplify the spirit of UC San Diego. Our graduates are looking forward to learning about her adventures—from the sea to space—and hearing her words of wisdom."
Graduates and their guests are invited to take part in All Campus Commencement, an in-person ceremony for all undergraduate and graduate students that will be held on Saturday, June 11 at RIMAC Field. Chancellor Khosla will officially confer degrees by academic division upon graduates gathered as one student body. For those who are unable to join in person, a livestream of each commencement ceremony held at RIMAC Field or RIMAC Arena will be available on UC San Diego's Commencement website beginning at 9 a.m. on June 11 in Pacific Daylight Time.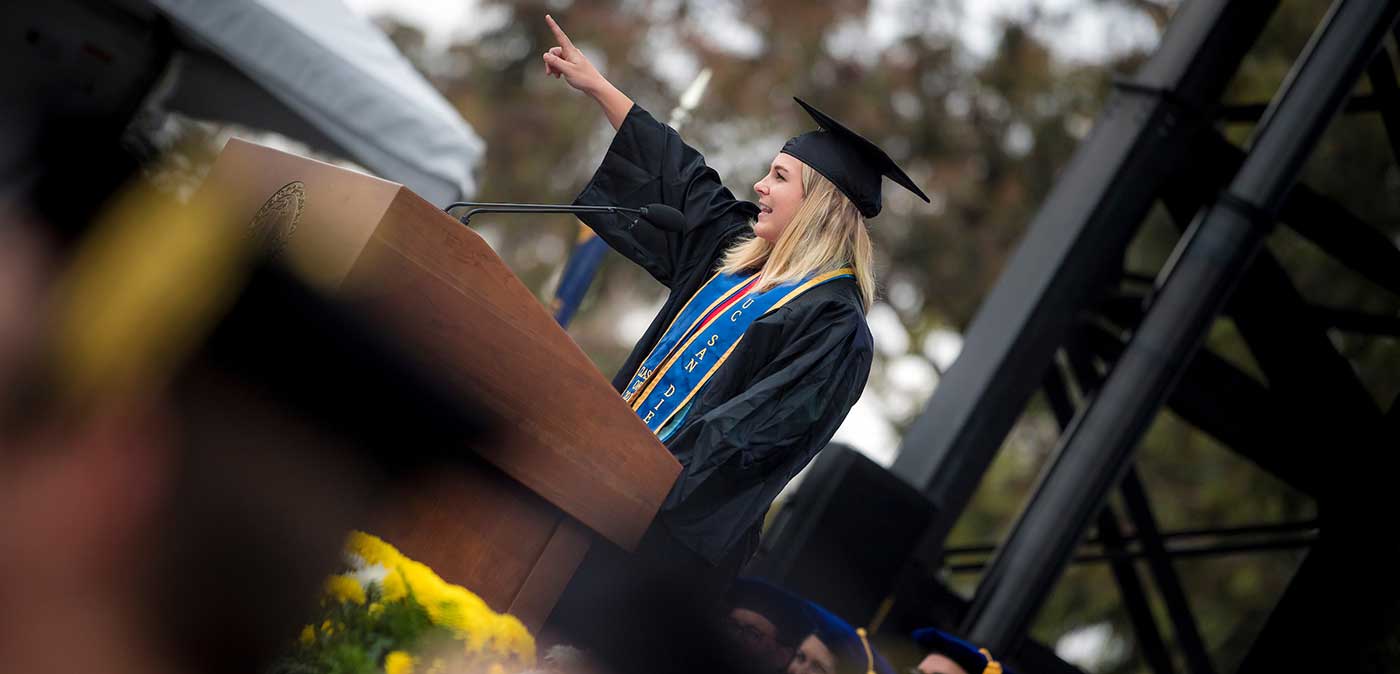 Deliver the Student Keynote Address
Do you have an amazing story to tell, or a compelling message to convey to your peers? Applications are now open for a graduating student (undergraduate or graduate) to deliver a keynote address during All Campus Commencement. This tradition is a one-in-a-lifetime opportunity to share your unique journey and offer an inspiring celebratory send-off for your class.
Graduates are also encouraged to attend their undergraduate college, graduate school, or graduate division ceremonies, where they will be individually recognized by name. Ceremonies will be held June 11-12 for each of the colleges as well as the Rady School of Management, School of Global Policy & Strategy and the Graduate Division. In addition, the Skaggs School of Pharmacy & Pharmaceutical Sciences will hold a commencement celebration on May 14 at Price Center, and the School of Medicine will host a commencement ceremony on the Medical Education and Telemedicine (MET) Lawn on June 5.
Journey to space
When Meir's first-grade teacher asked her what she wanted to be when she grew up, she recalls drawing a picture of an astronaut standing on the moon. Her astronaut ambitions became a reality when she was selected by NASA in 2013 and just six years later served as flight engineer on her first mission to the International Space Station, an orbiting laboratory located nearly 250 miles above Earth. During the six-month mission, she conducted hundreds of experiments to study the physiological effects of long-duration human spaceflight, as well as research in biology, Earth science, physical sciences, technology development and more.
She also fulfilled her lifelong goal of spacewalking on Oct. 18, 2019, when she and fellow astronaut Christina Koch conducted the world's first all-female spacewalk. The two astronauts made history as they ventured outside the station—attached via safety tethers—to replace a faulty battery charger. People around the world tuned in via livestream to watch the incredible seven-hour feat, the first of three spacewalks completed by the two women.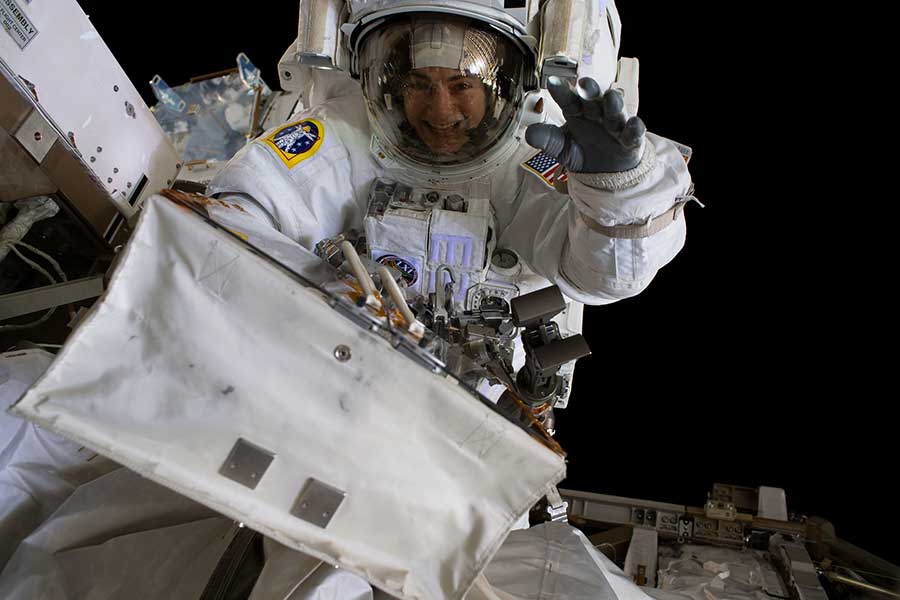 Upon returning to Earth in 2020, Meir was soon selected as a member of NASA's Artemis program, an ambitious moon exploration project that will send the first woman and next man to walk on the moon by 2025. The Artemis program aims to use innovative technologies to explore more of the lunar surface than ever before, and will serve as a springboard for NASA's next giant leap—exploration of Mars.
Meir described her selection to the Artemis Team as "icing on the cake" to her stellar career at NASA, a journey that immediately followed her graduate studies at UC San Diego.
Starry skies sparked big dreams
Meir's passion for science was sparked as a young girl growing up in rural Maine, where she was surrounded by nature. She credits this environment—with lush forests and dark starry skies—with prompting her interest in the natural world. Her nature-loving parents further supported this dream, setting the intrepid explorer on a path for success that led her to UC San Diego, and later, to space.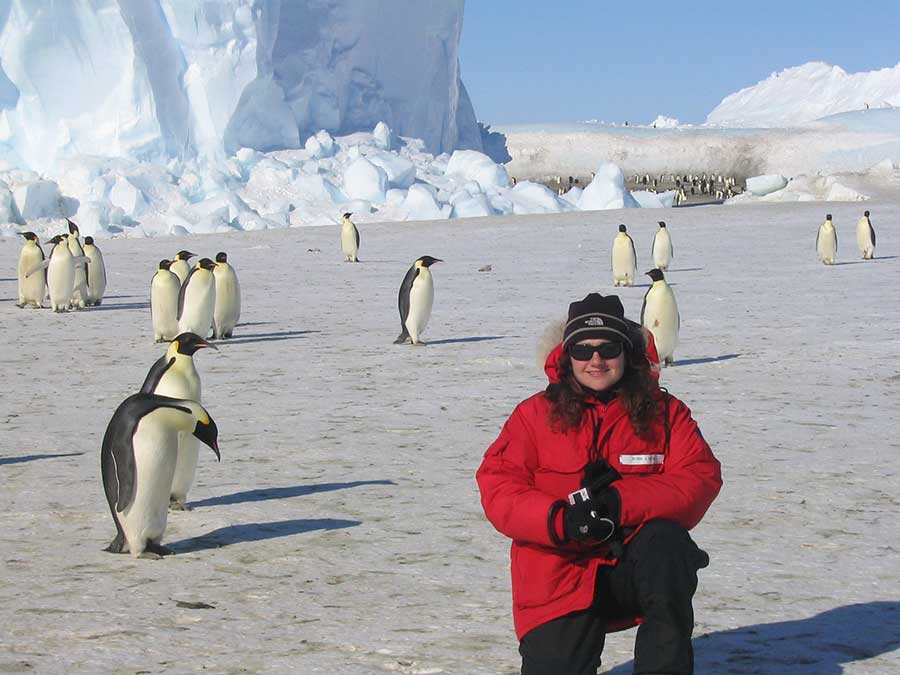 While a doctoral student at Scripps Oceanography, Meir researched the physiology of deep-diving animals including emperor penguins in Antarctica and elephant seals in Northern California. She studied the penguins both above and below the ice during four research expeditions to the remote continent, a feat made possible thanks to her training as a scientific diver.
In Antarctica, Meir lived in isolation with a small team that included her Scripps advisors Paul Ponganis and Jerry Kooyman. She credits this experience with helping her prepare for work at NASA and the extreme environment found in space.
"There are so many parallels to the way that we do things at NASA in terms of learning those valuable teamwork skills: leadership, followership, communication and taking care of the team," said Meir. "Especially in a harsh environment like the Antarctic and space, there are so many parallels and all of that training, all of my Scripps mentors were really invaluable to that process."
Powerhouse institutions
UC San Diego has a history of producing powerful alumni with ties to NASA. Meir is among four alumni—all women—who are currently serving as astronauts or have been selected by NASA's astronaut program. Megan McArthur, who holds a PhD in oceanography from Scripps, first traveled to space in 2009, when she helped repair the Hubble telescope. She made a second trip in 2021, serving as pilot of NASA's SpaceX Crew-2 mission.
Kate Rubins, who studied microbial biology as an undergraduate, has made two spaceflight journeys, and became the first person to sequence DNA in space. She was also recently selected to NASA's Artemis Team. Navy Lt. Deniz Burnham, who studied chemical engineering as an undergraduate, was selected to NASA's astronaut training program in late 2021.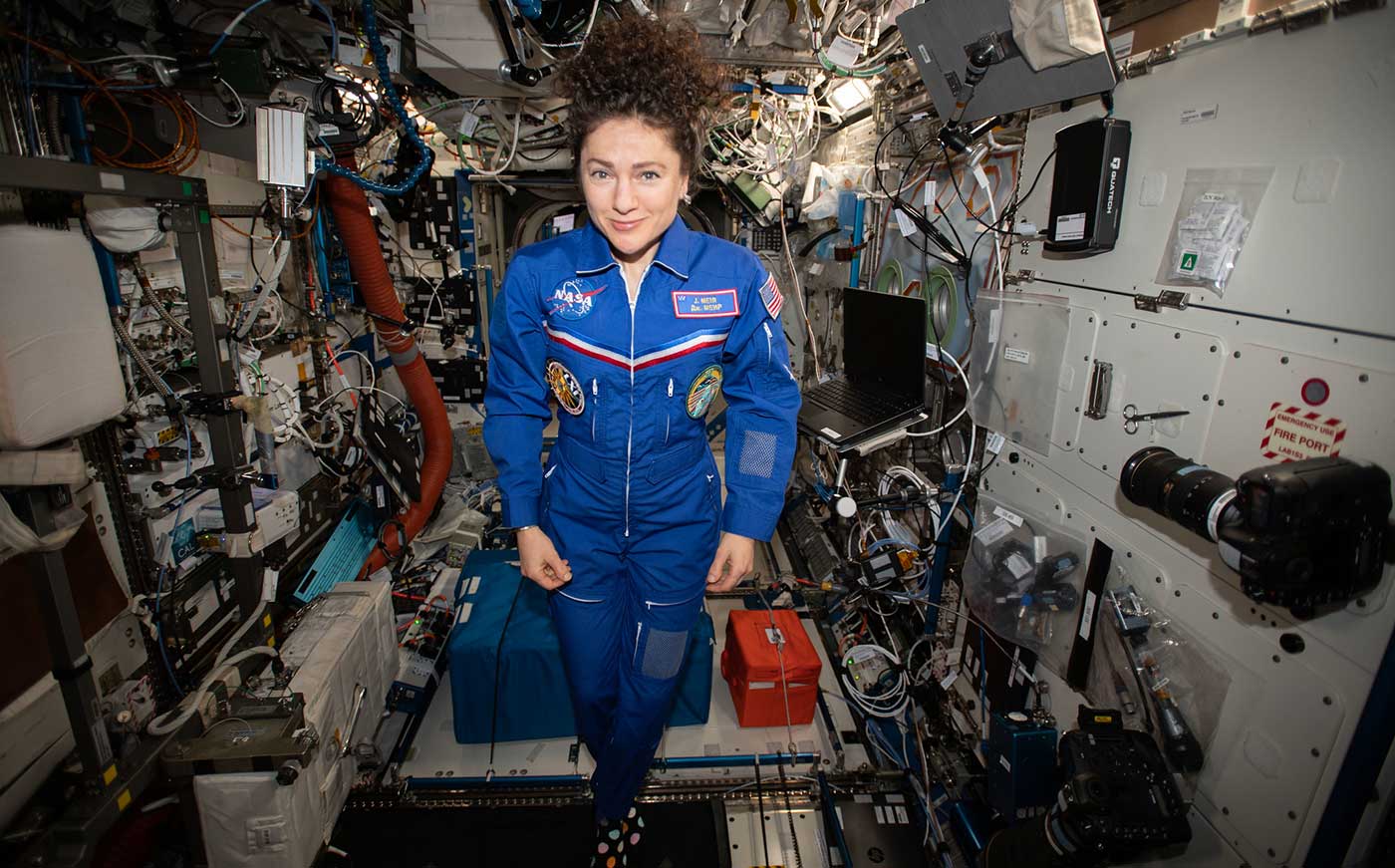 "UC San Diego and Scripps are really just powerhouse institutions when it comes to research," said Meir, discussing the astronauts' shared background in science and their love of exploration. "Those are the types of backgrounds—especially if you look at Scripps—of people that are selected to be astronauts."
Though Meir's work has led her to some far-flung places, she still makes time to engage her alma mater, a place she holds dear. She's orbited back to the Scripps campus several times in recent years for in-person visits, and, while in space, she participated in a livestream Q&A with middle-school students at the Scripps Seaside Forum, discussing her journey from STEM to the stars.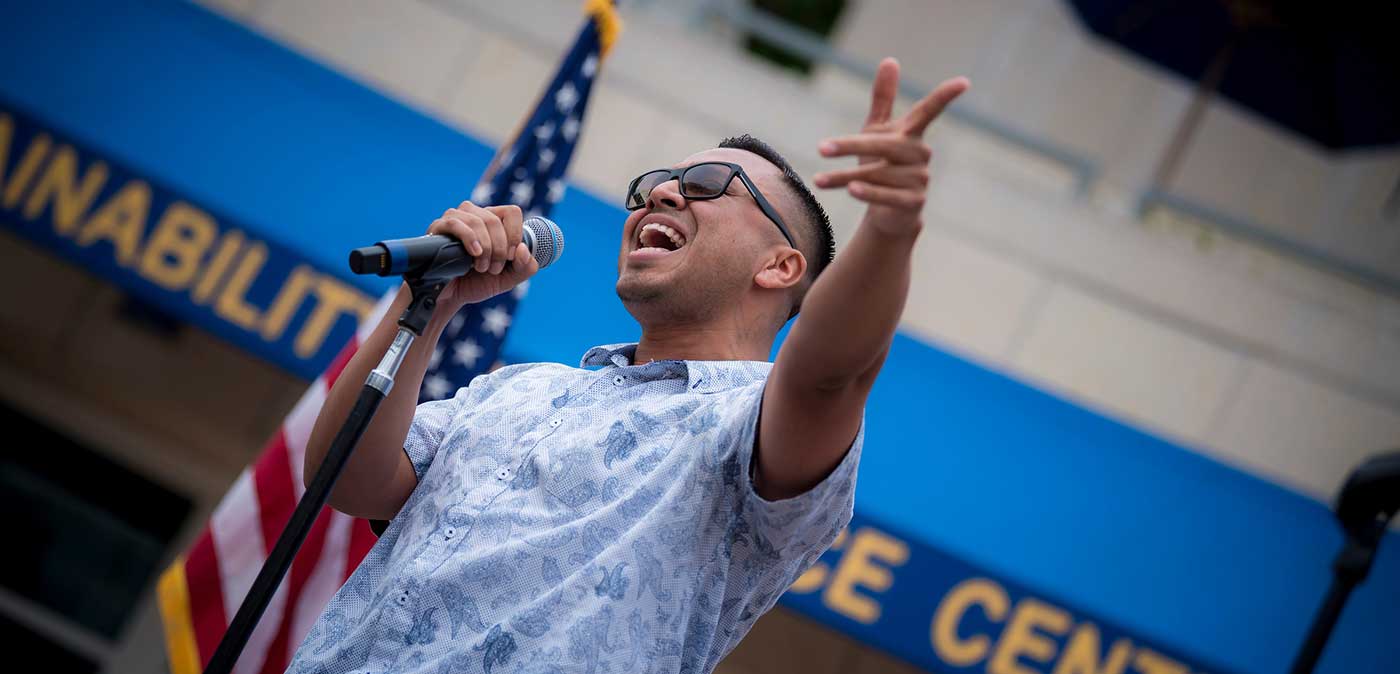 Perform the National Anthem
This is your time to shine! UC San Diego is searching for an individual student or group of students to perform The Star-Spangled Banner, our national anthem, live during UC San Diego's All Campus Commencement. The position is open to all students (undergraduate or graduate) graduating this June 2022 or who graduated in Fall 2021 and are in good standing.
For her upcoming visit in June, Meir will share her out-of-this-world adventures with the Class of 2022, along with advice as they begin the next chapter of their lives. Her advice about becoming an astronaut are apt words for our graduates as they go on to uncharted territory to pursue further education or a career path.
"I think the most important thing to do is to make sure that you identify your passion and do what it is that you really care about," said Meir. "Once you've done that, you do need to work really hard to make those dreams come true, and it sounds a bit trite when I say it, but it really is true! I think this is proof that your dreams can come true."
Stay in the Know
Keep up with all the latest from UC San Diego. Subscribe to the newsletter today.