Music and Movement Underscore Opening Productions in Theatre and Dance's Latest Season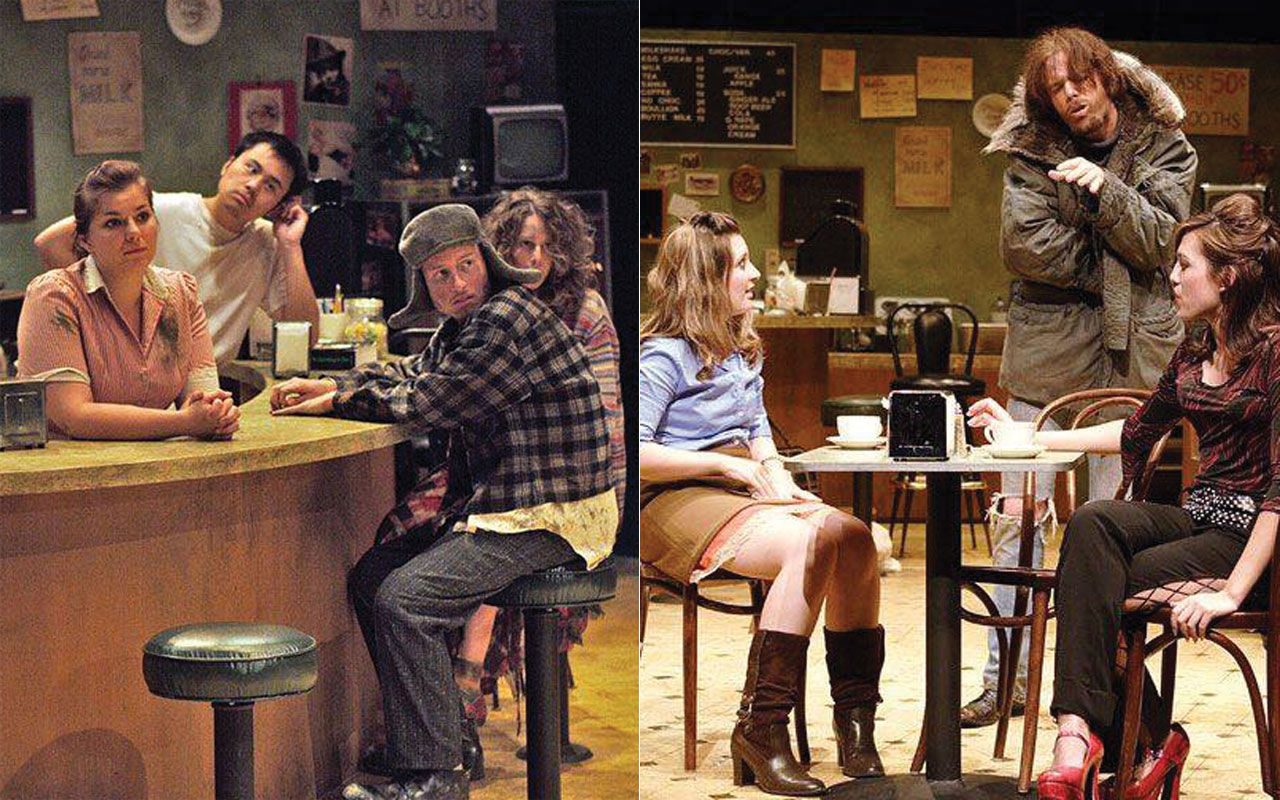 Published Date
Article Content
The UC San Diego Department of Theatre and Dance opens its 2019 – 2020 season with "Balm in Gilead" on Nov. 15 — though this isn't the first time famed director and faculty member Kim Rubinstein has helped bring the production to the stage.
In fact, the Lanford Wilson play was the very first Rubinstein directed when she arrived at UC San Diego in 2007. A Pulitzer Prize-winner, Wilson was elected into the Theater Hall of Fame in 2001.
The setting is an all-night diner in New York's Upper West Side, where "lost souls lurk," Rubinstein said in her director's statement. "The diner is a haven and hang-out for social outcasts … all dreamers running on empty but running just the same. Wilson calls them 'losers who refuse to lose.'"
Rubinstein says there is simply no play like it: the original production of 1965 was a surprise hit, and was restaged off-Broadway in 1984 with the likes of Gary Sinise and Laurie Metcalf (and directed by John Malkovich, nonetheless).
"Kaleidoscopic, funny, poetic and raw, each character has their particular jazz, their particular beat, which is quite detailed and authentic," Rubinstein said, who will be personally selecting the music for the production. "Wilson wrote the play while eavesdropping in a diner, and then added his very unique score to its authenticity."
The UC San Diego production is a combination of undergraduate and graduate students working both on stage and off, and it's a big production. There are 22 actors in the cast, and 20 listed as part of the creative team, not including Rubinstein as director. Third-year MFA student Amber Dettmers serves as production stage manager, with MFA students His-An Chen as lead scenic designer, Christopher Flagstad as lead costume designer and Mextly Couzin as lighting designer.
"Balm in Gilead" by Lanford Wilson and directed by faculty member Kim Rubinstein
graduate and undergraduate theater production
Preview: Nov. 13 @ 7:30 p.m.
Show dates: Nov. 15, 16, 22 and 23 @ 7:30 p.m., Nov. 23 @ 2 p.m.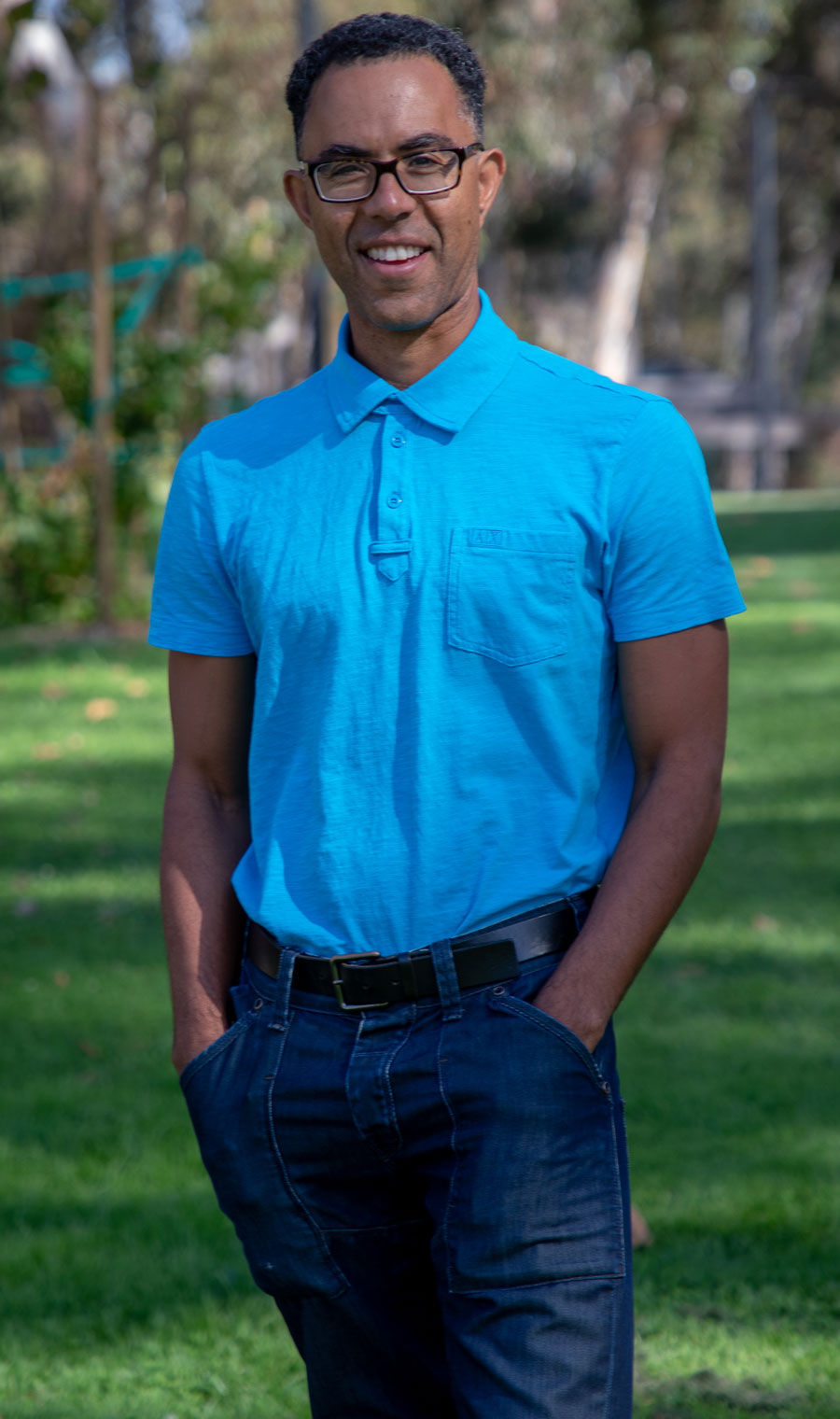 Opening Nov. 20, the second production for fall quarter is "Man in Love," a play about race, love and terror. "Man in Love" is directed by Stephen Buescher, a new faculty member in the Department of Theatre and Dance. This is his first time directing at UC San Diego.
About the play: "Midwestern Metropolis during the Great Depression is severely segregated. If you're from 'The Spread,' you are trying to survive another eviction notice, soup line or night on the street. If you're from the segregated Black area called 'The Zoo,' you are literally fighting for your life. The bodies of Black women are turning up dead all over the city. It's not even safe to stay inside."
Written by American playwright Christina Anderson, "Man in Love" features MFA actors Xavier Clark, Assata, Rebecca Futterman, Cody Sloan, Mary Rose Branick and undergraduate student Roberto Perez. This show has a large ensemble cast as well, with plenty of movement and dance.
Buescher is a graduate of the Dell' Arte International School of Physical Theater and has designed the movement training progression for multiple MFA programs, plus several theater companies including Long Wharf Theatre, The Old Globe, Shakespeare Santa Cruz, the Lorraine Hansberry Theater and Trinity Repertory Company.
"Theater has always been the place where the 'pretend real' is as valid and powerful as the 'real real,'" he said when he began teaching at UC San Diego in 2018. "I pursued physical theater specifically because, to me, it is the place where sport meets imagination."
"Man in Love" by Christina Anderson and directed by faculty member Stephen Buescher
graduate theater production
Preview: Nov. 18 @ 7:30 p.m.
Show dates: Nov. 20, 21, 22 and 23 @ 7:30 p.m.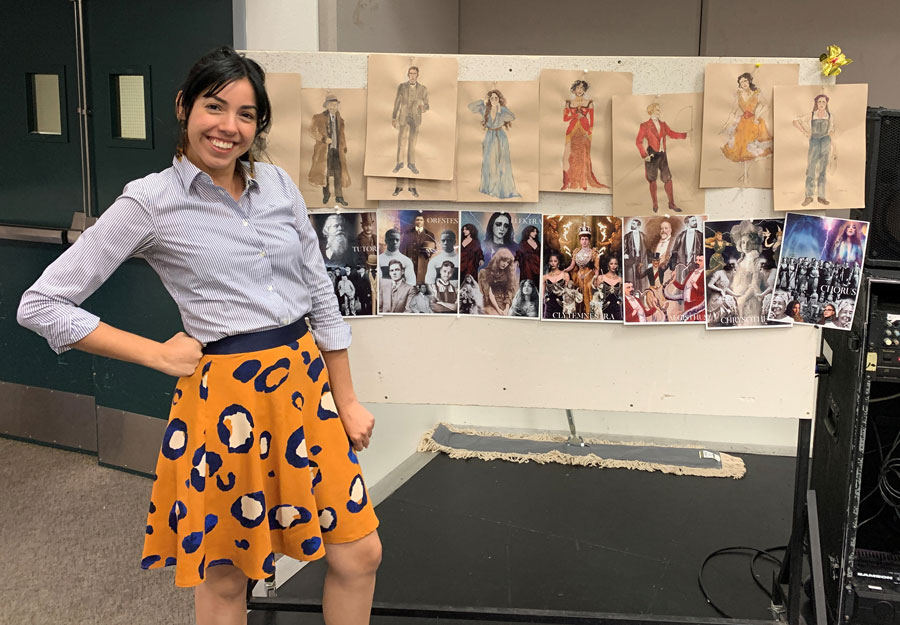 Closing out the opening quarter of the season is the classic "Elektra," written by Sophocles more than 2,000 years ago and translated into a musical by Timberlake Wertenbaker in 2009. Opening Dec. 4, the setup is simple: Elektra — waiting for her exiled brother to avenge the death of their father — finds herself in an endless circus orchestrated by the queen and "The New King," the queen's lover.
The Theatre and Dance production is directed by MFA student Juliana Kleist-Mendez, who last directed "Duchess! Duchess! Duchess!" for the 2019 UC San Diego Wagner New Play Festival. Committed to collaboration, Kleist-Mendez is working with fellow graduate student Nicholas Ponting (scenic design), Andrew Lynch (sound design), Kristin Leadbetter (dramaturg) and Daniella Toscano (costume design).
"The first round of research led me to old, vintage posters of the golden age of circus," Toscano said of researching for her design ideas. "While I've taken note of the fashion history of the era, the posters show us a totally different world of 'performance costume,' with stripes, short skirts, leotards, exotic fabrics. It's very exciting material for a costume designer."
Toscano is using both historical material and positive, "inspiring" collaboration with Kleist-Mendez in designing the costumes. The process, Toscano said, has been incredibly successful.
"She has such a strong female-centric vision, pumping energy into the classic story of Elektra. It pumps me up as well," Toscano said. "It's always a challenge getting the production team together due to all our crazy grad-school schedules, but I find that our particular team has learned ways to actively pursue communication with each other.
"I feel a definite support system, which is vital for such a collaborative art like theater."
"Elektra" by Sophocles, translation by Timberlake Wertenbaker and directed by current MFA directing student Juliana Kleist-Mendez
graduate theater production
Preview: Dec. 2 @ 7:30 p.m.
Show dates: Dec. 4, 5, 6 and 7 @ 7:30 p.m.; Dec. 7 @ 2 p.m.
Individual tickets and more information can be found at the Department of Theatre and Dance's complete 2019 – 2020 season webpage, with special $5 discount tickets available to those affiliated with UC San Diego. The three fall-quarter productions are included in the department's season subscription: six plays for $50 (PDF). All productions are performed in the Joan and Irwin Jacobs Theatre District at UC San Diego.
Stay in the Know
Keep up with all the latest from UC San Diego. Subscribe to the newsletter today.