Creative License
Intellectual property law in the era of AI.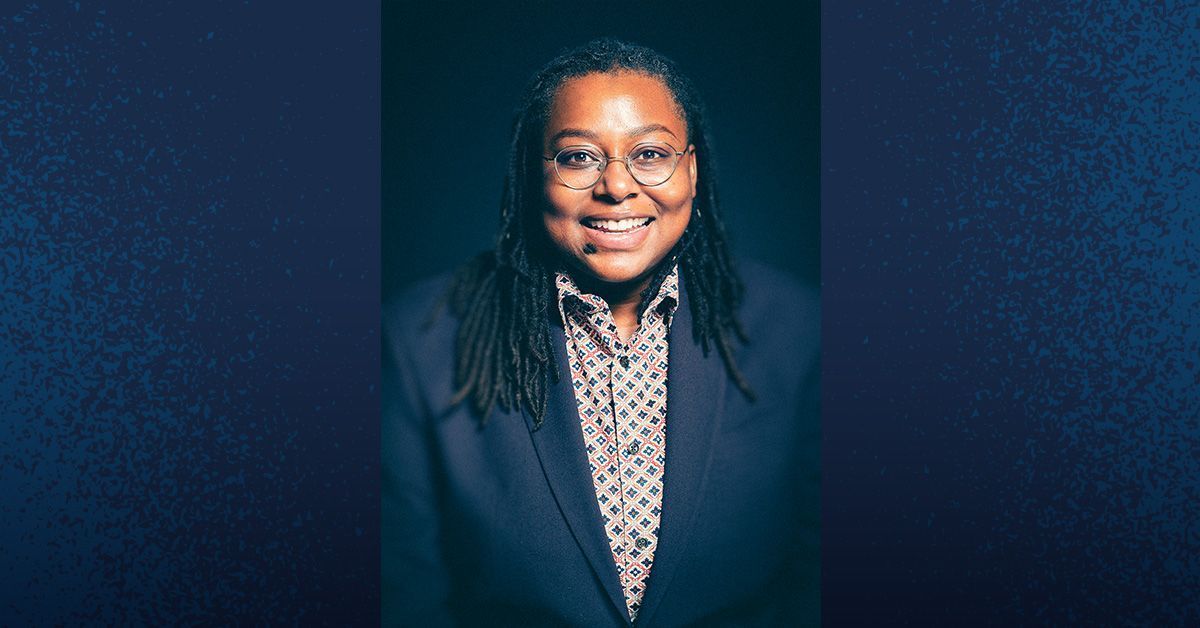 Published Date
By:

Topics:
Share This:
Article Content
This story was published in the Fall 2023 issue of UC San Diego Magazine.
The art world is evolving, pushed forward by artificial intelligence (AI). Art, once limited by the boundaries of human imagination and individual skill, can now be powered by billions of digital images or sound bites readily available (and often unprotected) on the internet. As AI pushes the limit of artistic creation, and stylized artwork becomes easier to produce, questions of rights and ownership arise. Intellectual property attorneys like Moorisha Bey-Taylor '08 play an important role in protecting artists and their ideas.
Bey-Taylor, a Los Angeles-based entertainment and intellectual property attorney, represents photographers, visual artists, fashion designers and musicians. She assists them in securing their intellectual property assets, often by way of trademark or copyright registrations filed with the U.S. government. "An up-and-coming musician today could be the next Bob Marley or Diana Ross with catalogs of creative work they need to protect," she says. "With the right protections, that work's value will stay with its creator."
As a child growing up in Colton, California, Bey-Taylor was often surrounded by the arts. She calls her father "a thespian," who spent 40 years of his life writing, producing and directing plays, and her mother was always drawn to creative, cultural spaces. "It was my natural inclination toward creativity, particularly Black creativity, that kept me in this ecosystem," she says.
While attending UC San Diego, Bey-Taylor was involved with the Black Student Union. "The BSU became an essential part of my college experience, and it was there that I found community," she says. "We were a support group, a social group and an activist group; we looked out for each other. And since then, I have carried a desire to align my professional work with my community." She went on to attend the University of Oregon School of Law and graduated in 2011.
Afterward, she moved to Los Angeles and worked at a number of law firms, including one where she analyzed the intellectual property docket for Los Angeles each morning. Many of these cases involved copyright and trademark infringement. Bey-Taylor began to notice a pattern. "Many Black creators didn't have any intellectual property protections," she says. In 2019, she set out to change the narrative by starting her own law firm and utilizing her legal background to serve Black creatives.
Bey-Taylor specializes in copyright, trademark and licensing agreements and also represents artists who are establishing deals with third parties. "That might be a record label, an art gallery or a much larger brand that wants to collaborate for Black History Month or other collaboration," she says. "It's my job to ensure the artist, who is often the party with lesser leverage, is aware of their rights and not taken advantage of in these negotiations."
The emergence of generative AI tools makes Bey-Taylor's everyday work just a little more complicated.
"AI has the intellectual property and legal community in a bit of a chokehold as the technology continues to evolve at a rapid pace and the law is trying to catch up," she says. "This is an instance where the technology is advancing faster than the law."
Today, it's easier than ever before to recreate a person's "likeness" (or image, voice or artistic style), especially if that person is a public figure with massive amounts of available "AI training data," such as online videos, images and sound bites. For instance, music producer Timbaland faced backlash from the music community when he utilized AI-generated lyrics and vocals based on the recordings of Notorious B.I.G. for a posthumous collaboration.
It's the same for an image generator. "You may be able to manipulate it enough to make your own image, but there are underlying likeness rights." She adds, "If you're using a photo of someone, you have to secure permissions. If not, you'll certainly run into an issue both in California and New York with the misappropriation of someone's likeness."
AI may be fairly new to the art scene, but Bey-Taylor has age-old words of advice for artists: "Be original," she says. "Make something original."
As for artists of new media, "Make sure you can secure the underlying rights [of your source material] and get proper licenses. Otherwise, you're assuming a tremendous amount of risk."
Topics:
Share This:
Stay in the Know
Keep up with all the latest from UC San Diego. Subscribe to the newsletter today.