Published Date
Meet Becky Petitt
Vice Chancellor for Equity, Diversity and Inclusion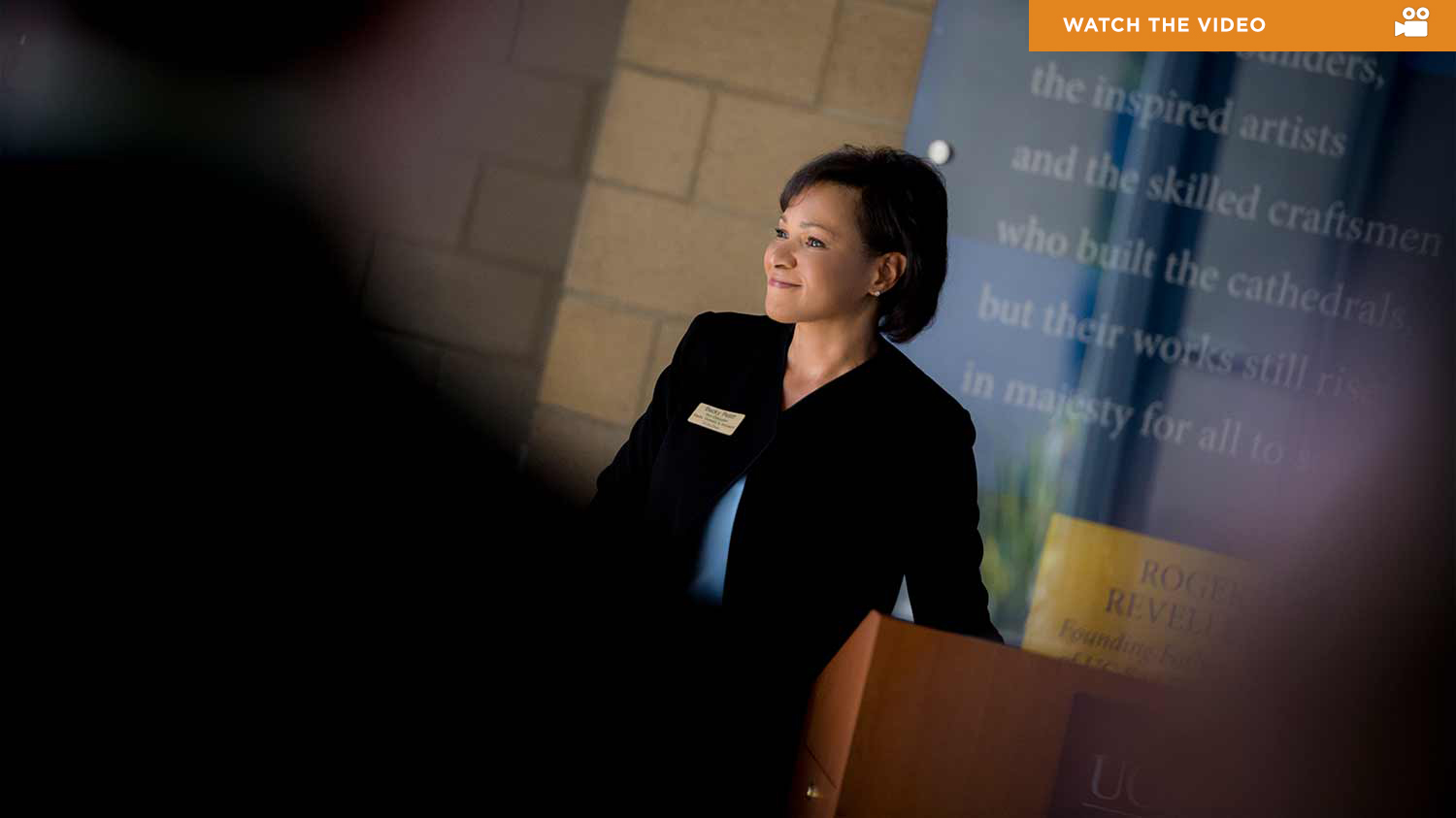 Following a comprehensive nationwide search, the University of California, San Diego appointed Becky Petitt as vice chancellor for Equity, Diversity and Inclusion. She serves as the lead senior executive responsible for providing a holistic and integrated vision on all major equity, diversity and inclusion efforts. Petitt brings to UC San Diego 24 years of progressive leadership experience in diversity work across the university community, most recently at Texas A&M University as associate vice president for Diversity.
Petitt is a member of the Chancellor's Cabinet and helps lead the institution effectively in productive collaborative partnerships throughout the campus and with external constituents to catalyze change in this area. Additionally, she oversees the Office for Equity, Diversity and Inclusion which is charged to partner with all campus units to address diversity across all areas of UC San Diego's mission including outreach, recruitment, retention and climate.
At Texas A&M University, she served as Associate Vice President for Diversity, Chief of Staff to the Office of the Vice President and Associate Provost for Diversity. An adjunct faculty member, Petitt taught courses focused on educational administration, social justice and organizational development. This unique combination of disciplinary knowledge informs her excellent command of issues of equity, diversity and inclusion, in higher education. A native of Texas, she received a Bachelor of Science from Sam Houston State University and both a master's and doctorate in education from Texas A&M University. Petitt is a recognized national speaker on issues of diversity and inclusion.
Stay in the Know
Keep up with all the latest from UC San Diego. Subscribe to the newsletter today.