Meet UC San Diego's Trailblazing Innovators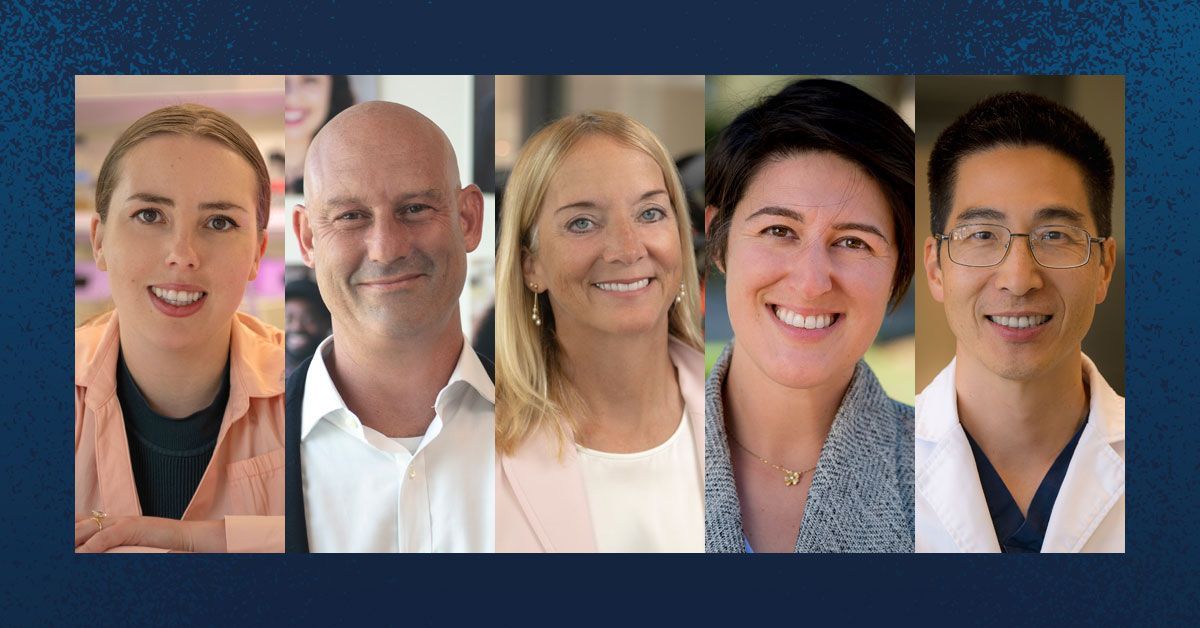 Published Date
By:
Share This:
Article Content
UC San Diego is a beacon of innovation, fostering a dynamic community of individuals who dare to push the boundaries of conventional thought and lead the way to new solutions.
With Innovation Day 2023 on the horizon, we are highlighting five UC San Diego campus members who are harnessing their diverse perspectives to pioneer change that shapes a better future for all. The inspiring efforts of this group of innovators are just a sampling of the ingenuity that flows across campus, providing a snapshot of the university's spirit of discovery and transformation.
Read on to learn about their work, how UC San Diego has assisted in their journeys as innovators and what they hope the impact of their work will be.
These interviews have been edited for length and clarity.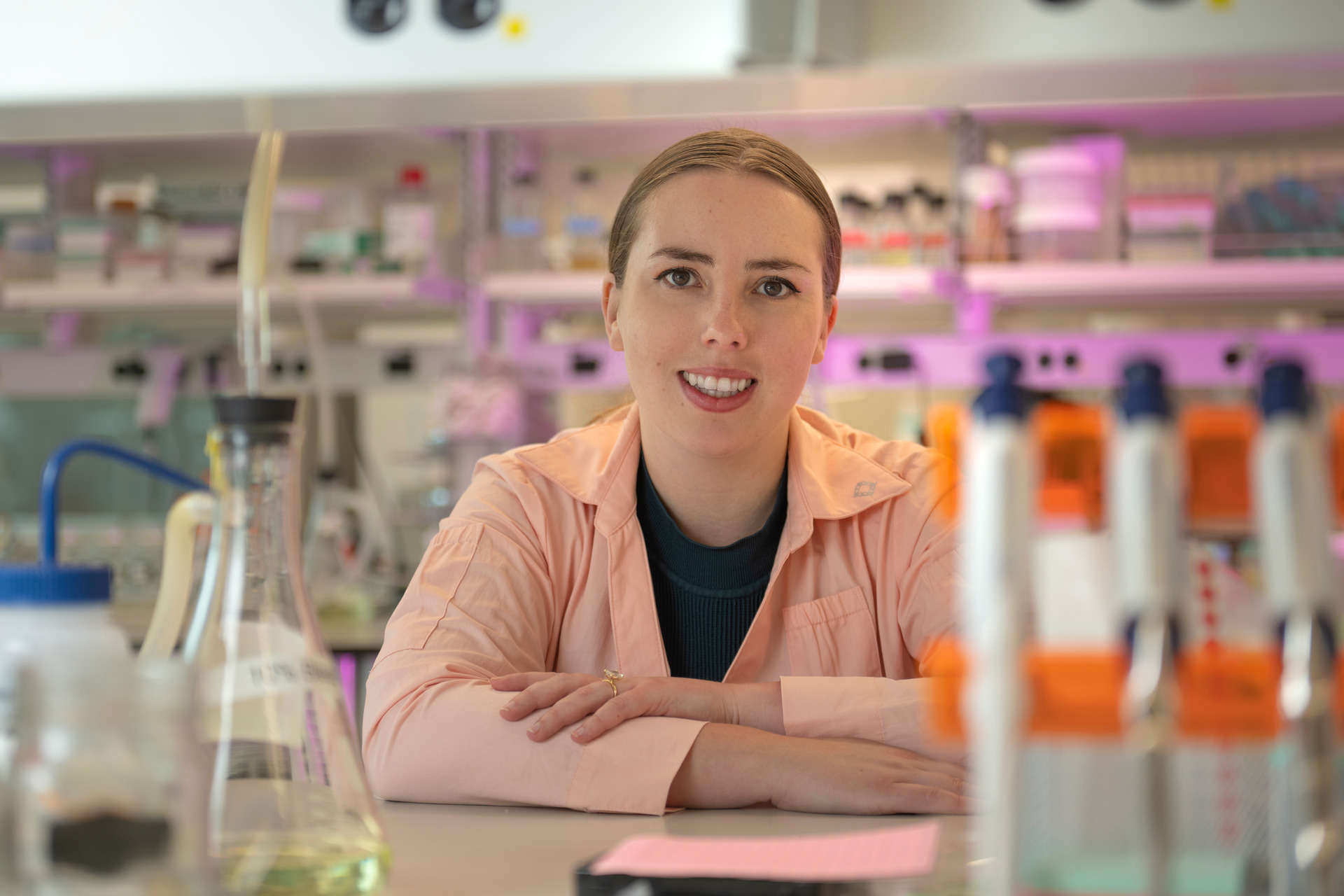 Rachel Kandel
Rachel Kandel, Ph.D., is a recent graduate and current postdoc in the lab of Sonya Neal, Ph.D., in Biological Sciences at UC San Diego. She connects individuals with the resources to bring their discoveries outside of the laboratory. Kandel empowers the next generation of biotech founders through her work with Nucleate, a student-led non-profit that helps academics launch companies through their annual accelerator program, the Activator. She is also an innovation fellow with a venture creation group, Autobahn Labs, that partners with UC San Diego to support drug discovery and development.
How has UC San Diego helped you in your journey as an innovator?
"UC San Diego, specifically the Office of Innovation and Commercialization, has been a huge supporter of Nucleate. A big part of Nucleate's existence in San Diego is due to support from the university. I also got a lot of my interest in startups, venture capital, and venture creation because of a UC San Diego class I took called 'Professional Pathways in Biological Sciences', taught by Andrew Shiau, Ph.D. Each week in this seminar course, three people from different career paths would speak with us about what you could do with a Ph.D. in biological sciences."
What do you hope the impact of your work will be?
"My experience working with university spin outs through Nucleate's Activator program has really made me want to share my venture capital and venture creation knowledge. It made me a lot more interested in understanding the challenges of bringing technology out of the lab and how we can reduce those barriers so that more people feel empowered to try to commercialize their discoveries. A lot of my role is helping people figure out where their technology should go—whether I am helping them get on the path to starting their own company or working with Autobahn Labs to identify projects to commercialize through a venture creation model."
Kandel is a UC San Diego alumna and a postdoctoral fellow working in the Neal Lab at UC San Diego.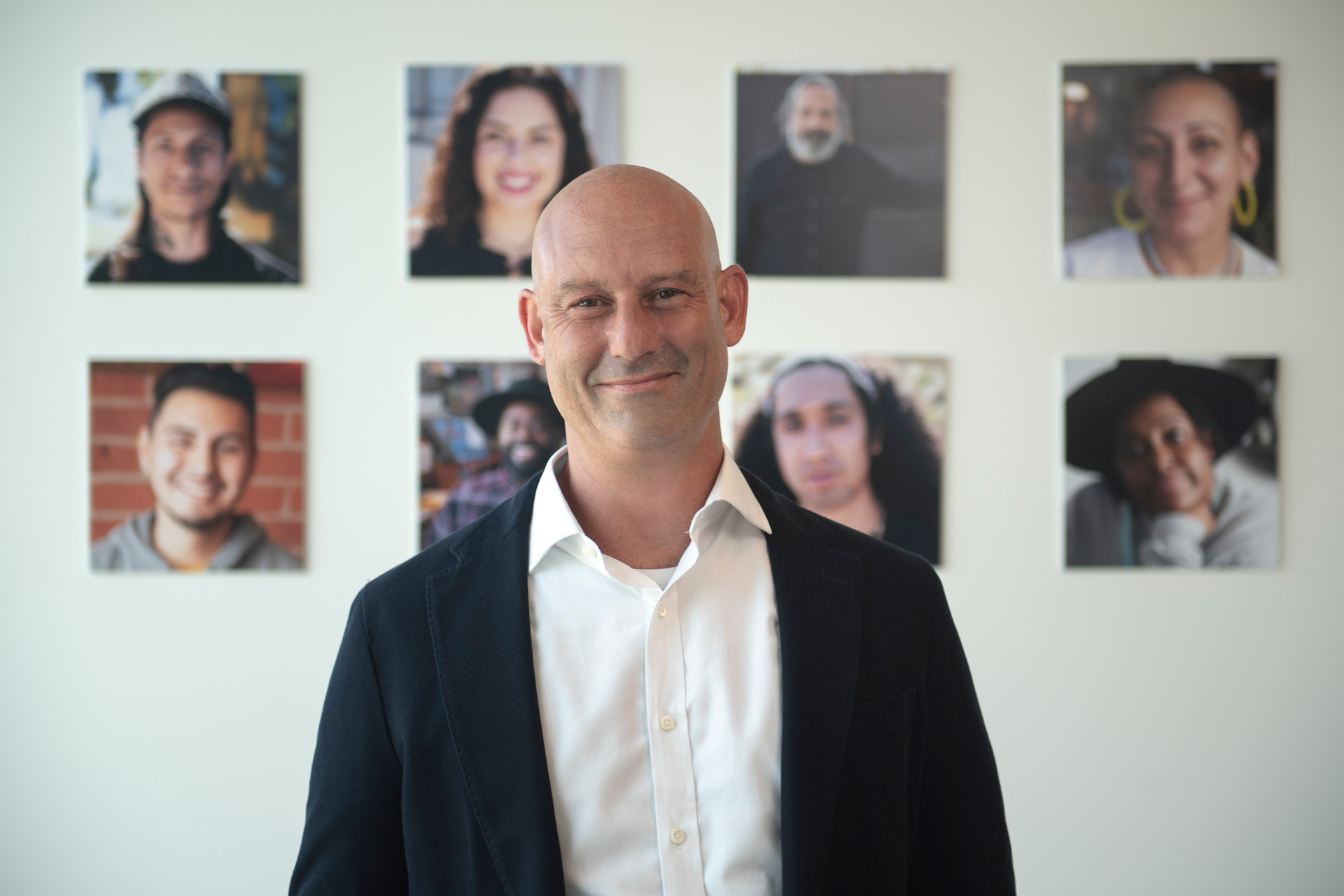 Eliah Aronoff-Spencer
Eliah Aronoff-Spencer, M.D., Ph.D., is currently involved in a collective called Resilient, which uses cutting-edge science, adaptive culture and new forms of collaboration to help society thrive in a changing and increasingly dangerous world. Originally funded by the National Science Foundation, Resilient's mission is to foster an ecosystem of human and technology teams that democratize the creation, sharing and translation of new knowledge for the global good.
How has UC San Diego helped you in your journey as an innovator?
"The Qualcomm Institute (QI) and its director Ramesh Rao have created the circumstances and the support that I needed to do what you would call 'innovative thinking.' Innovation isn't easy, it isn't comfortable and it isn't fast—to really do it, you have to have systems that support it. QI has the kind of support, services and culture that made my innovation possible. I also want to give credit to the Design Lab and its Founding Director Emeritus Don Norman for giving me access to the world."
What do you hope the impact of your work will be?
"The problems that we've been afraid might happen are at our door. We have issues with our fundamental global culture, our fundamental global ecosystem, the fundamental global economy and our fundamental global health. All of those are rearing their heads at the same time, and we need to be very serious and innovative to solve these problems. And so, Resilient is recognizing that the problems we told everybody would come are here. We need to really work together—and it's not going to be easy. But if we don't do it, we're in trouble."
Aronoff-Spencer is an assistant professor of medicine at UC San Diego School of Medicine and Qualcomm Institute at UC San Diego; and the director of the Center for Health Design at the UC San Diego Design Lab.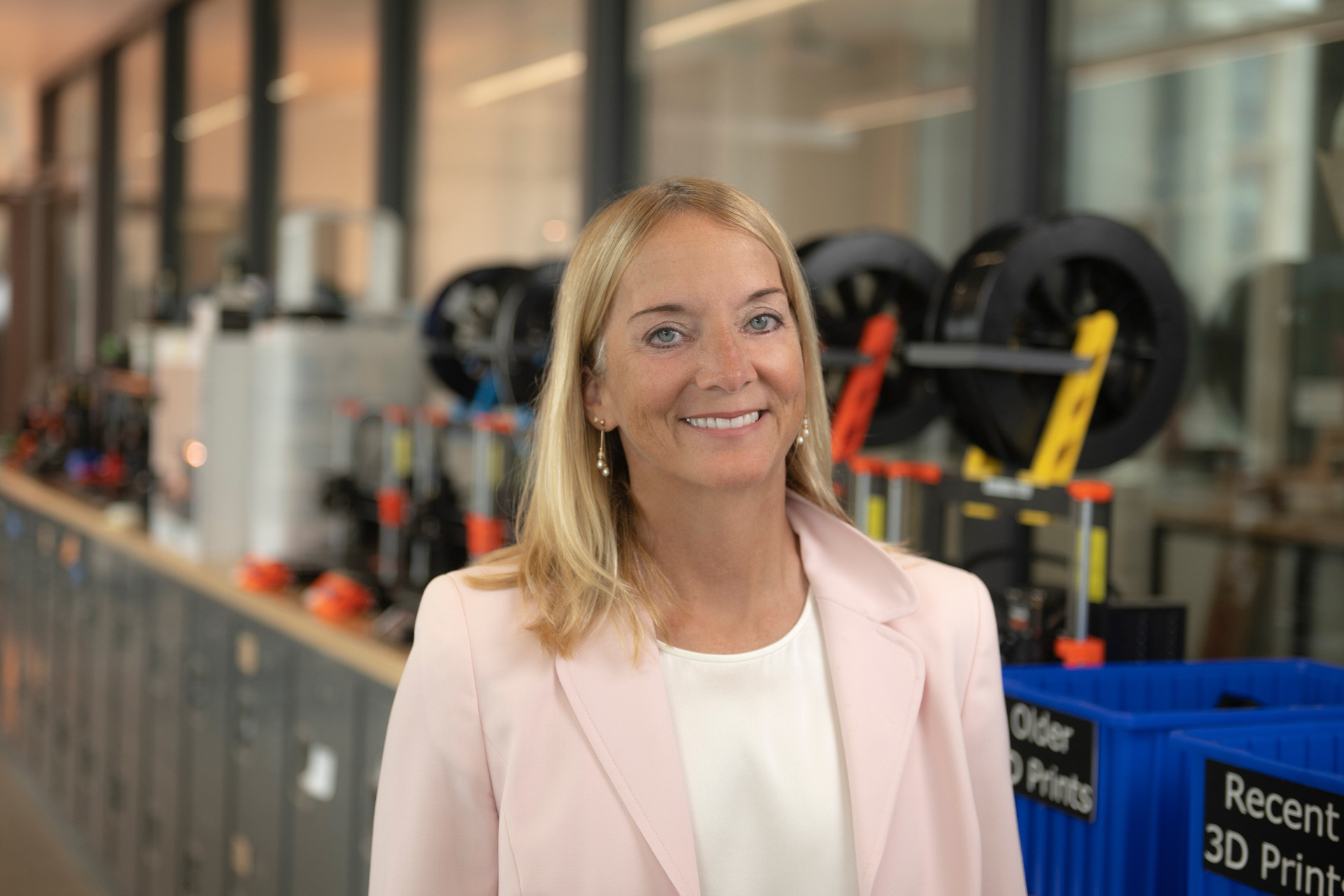 Stephanie Allen
Stephanie Allen, Ph.D., a member of the most recent cohort in the Entrepreneurs-in-Residence (EIR) program, leverages her experience as a senior biopharma executive and researcher to assist different companies as they develop new technologies. The two-time biotech founder, who has launched both a stem cell research tool company and a genomics-based diagnostics company, also guides UC San Diego faculty and students as they explore whether their early ideas can translate into successful business ventures.
How has UC San Diego helped you in your journey as an innovator?
"When Shane Moise from the Office of Innovation and Commercialization reached out asking if I'd be interested in being an EIR, I jumped on the opportunity to be able to give back. UC San Diego has helped me at every stage of my startups. When I was a postdoc, my first startup was supported by the Basement as well as the Mystartup XX program through the Rady School of Management. My second startup was supported by the Institute for the Global Entrepreneur (IGE). I would say the most valuable part of all of the programs was the mentorship provided. I still have relationships to this day with my mentors."
What do you hope the impact of your work will be?
"I definitely want to make an impact and I think it's for the same reasons why I went into science in the first place—I want to be able to help humanity through science and technology. I've always been fascinated by human health and medicine, so by helping these startups in my role as an EIR, I am supporting their efforts. For example, one of them is creating medicine that could save billions of lives. Another would allow for clinical research to be more efficient, take less time and hopefully make more discoveries to reduce health burdens. In the end, all of this is to help better people's lives."
Allen is an 2022-2023 Entrepreneur in Residence and a UC San Diego alumna.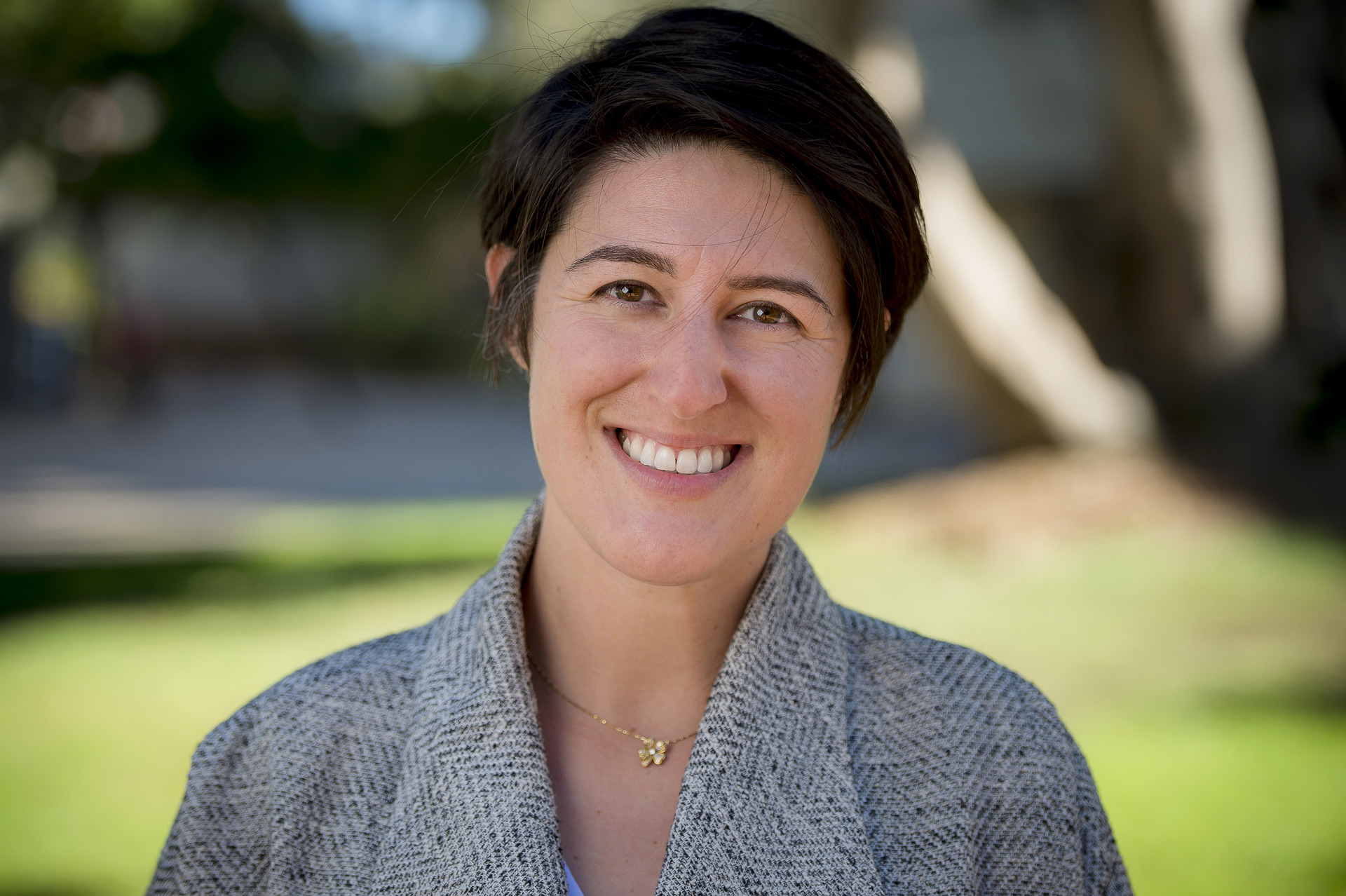 Lilly Irani
Lilly Irani, Ph.D., and her team work to support United Taxi Workers San Diego in their efforts to create a more equitable model for on demand transport to support both workers and their passengers. She also helps San Diego communities gain more control over the surveillance infrastructures that the City of San Diego installs in their neighborhoods. A member of the TRUST Coalition steering committee, she ensures the city has advice on the impacts of surveillance technology before investing money in overpriced technologies that could harm communities.
How has UC San Diego helped you in your journey as an innovator?
"I appreciate the freedom to do research and put my time towards the needs of the communities I live in. The Department of Communication and the Design Lab value teaching and working on projects that may not attract tons of grant funding at first, but that communities care about. This lets me follow community needs and figure out how we can deepen the financial support later, rather than following only what funders want."
What do you hope the impact of your work will be?
"I hope the innovations we create help designers, communities, and governments gain confidence that technologies in the public interest are possible, are worth imagining, and are worth investing in. This work also reveals where we need to do better, investing as much or more in communities as we do in elite research labs."
Irani is an associate professor in the UC San Diego Department of Communication; co-director of the Just Transitions Initiative at the UC San Diego Design Lab; and faculty director of the UC San Diego Labor Center.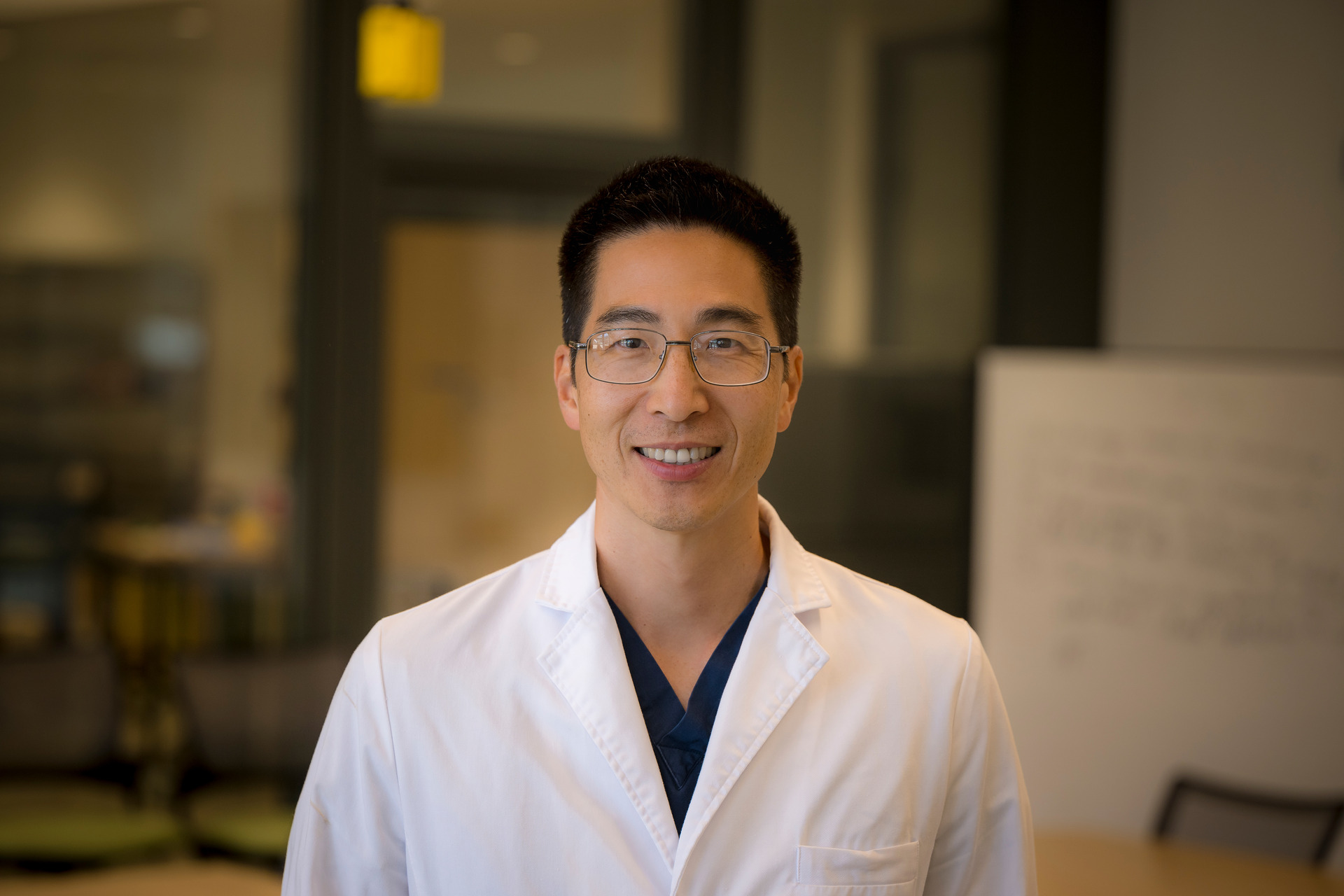 Jay Park
Jay Park, M.D., is a board-certified emergency medicine physician and full-time entrepreneur with nearly two decades of experience in startups. In addition to owning a software company and a marketing company, he aids campus community members in converting their ideas into minimum viable products as an Entrepreneur-in-Residence. In collaboration with UC San Diego faculty, Park is currently working on a startup called AI Enabled Screening that uses artificial intelligence to review college applications.
How has UC San Diego helped you in your journey as an innovator?
"When I look back at why my early startups failed, it was because I thought I was the smartest person in the room and that my idea and my method was the best. And, it is in that frame of thought that people fail. If you're not part of a startup ecosystem like UC San Diego, then your chance of failure just skyrockets. You're less likely to fail here because you have so many mentors that you can bounce off your ideas and get good feedback. The other part of it is that networking and meeting people can help really accelerate your idea and open up channels into customer acquisition."
What do you hope the impact of your work will be?
"I'm at that crucial point in my career and my life journey where I am making some major pivots. I've always had this calling to go into nonprofit work and I think that's going to be my ultimate contribution to society. One of the skills that I have is how to tell a story, nurture leads and sell something. I want to use those skills to help nonprofits. For example, I'm on the board of a disaster relief organization called Global Empowerment Mission that is active in various disasters such as the Hawaii fire, war in Ukraine, earthquake in Turkey and more. Using my marketing knowledge, I also work with churches to help them understand how they can use social media to get their positive message out."
Park is a board-certified emergency medicine physician at UC San Diego Health; an Entrepreneur-in-Residence emeriti; and a UC San Diego alumnus.
Stay in the Know
Keep up with all the latest from UC San Diego. Subscribe to the newsletter today.