Madam President
Alumna takes the helm at Dartmouth College.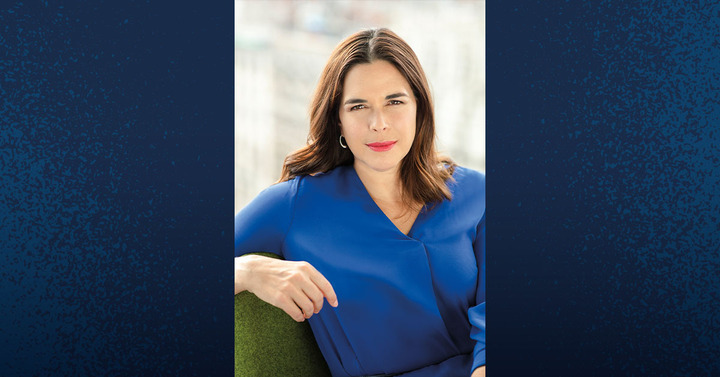 Published Date
By:

Topics:
Share This:
Article Content
This story was published in the Spring 2023 issue of UC San Diego Magazine.
Cognitive scientist Sian Beilock '97 likes to push boundaries. Her most recent achievement might be her biggest breakthrough yet. She is president-elect of Dartmouth, the first woman to hold this position in the Ivy League institution's 250-year history. Before Beilock assumes the prestigious role, she explains how UC San Diego helped her get to where she is today.
1. Why did you choose UC San Diego?
I really liked the idea of a smaller college system within a larger university. I went into Third College at the time, which is now Thurgood Marshall. The location didn't hurt, but it was that combination of an undergrad-focused college within a larger research university that really attracted me to UCSD.
2. Why did you choose cognitive science?
I was blown away by the idea that there was a discipline that allowed you to study how humans learn and perform. I always wanted to know why sometimes I performed well and sometimes I didn't. Cognitive science was a pretty small major at that time. It was exciting because it had this sense of boundary pushing, like the old ways of asking questions and how you approached things could be enhanced or changed.
3. And how does cognitive science influence your work today as a leader?
There's this notion of distributed cognition, which is that you can think better as a group and a team than as an individual. As a leader, my goal is to surround myself with people who have expertise that I don't have. I spend a lot of time seeking the opinions of others and looking for opinions that counter my own. It doesn't mean that I always find consensus or take everyone's opinion, but I try to find those people who push back so that I can figure out if I'm on the right path.
4. What did you learn at UC San Diego beyond the scope of your major?
I learned that I could do things I didn't think I could. I remember a fundamental situation when I was in the computer lab. We had to take a year of LISP programming, and that night I couldn't get my program to work. I cried. I called my mom from a payphone. I was convinced I couldn't do it. But somehow, after I worked with others in the lab, by the morning, I had figured it out. So, I learned that even if I was a hundred percent convinced I couldn't do something, it wasn't the signal that I couldn't do it.
5. What does it mean to be taking on this new role at Dartmouth as the first woman president in its history?
First, I'm honored but also excited to help the Dartmouth community, faculty, students, staff and alumni think about how we can address the challenges and opportunities faced by our world today — like the inter-section of climate and policy or medicine and the economy. I think a place like Dartmouth, which has porous boundaries across schools and across undergraduates and graduates, can be a place that helps train the next generation who will push the boundaries at these intersections and solve some of the pressing issues in our world right now.
Topics:
Share This:
Stay in the Know
Keep up with all the latest from UC San Diego. Subscribe to the newsletter today.