LaWana Richmond Selected as New Staff Advisor to UC Board of Regents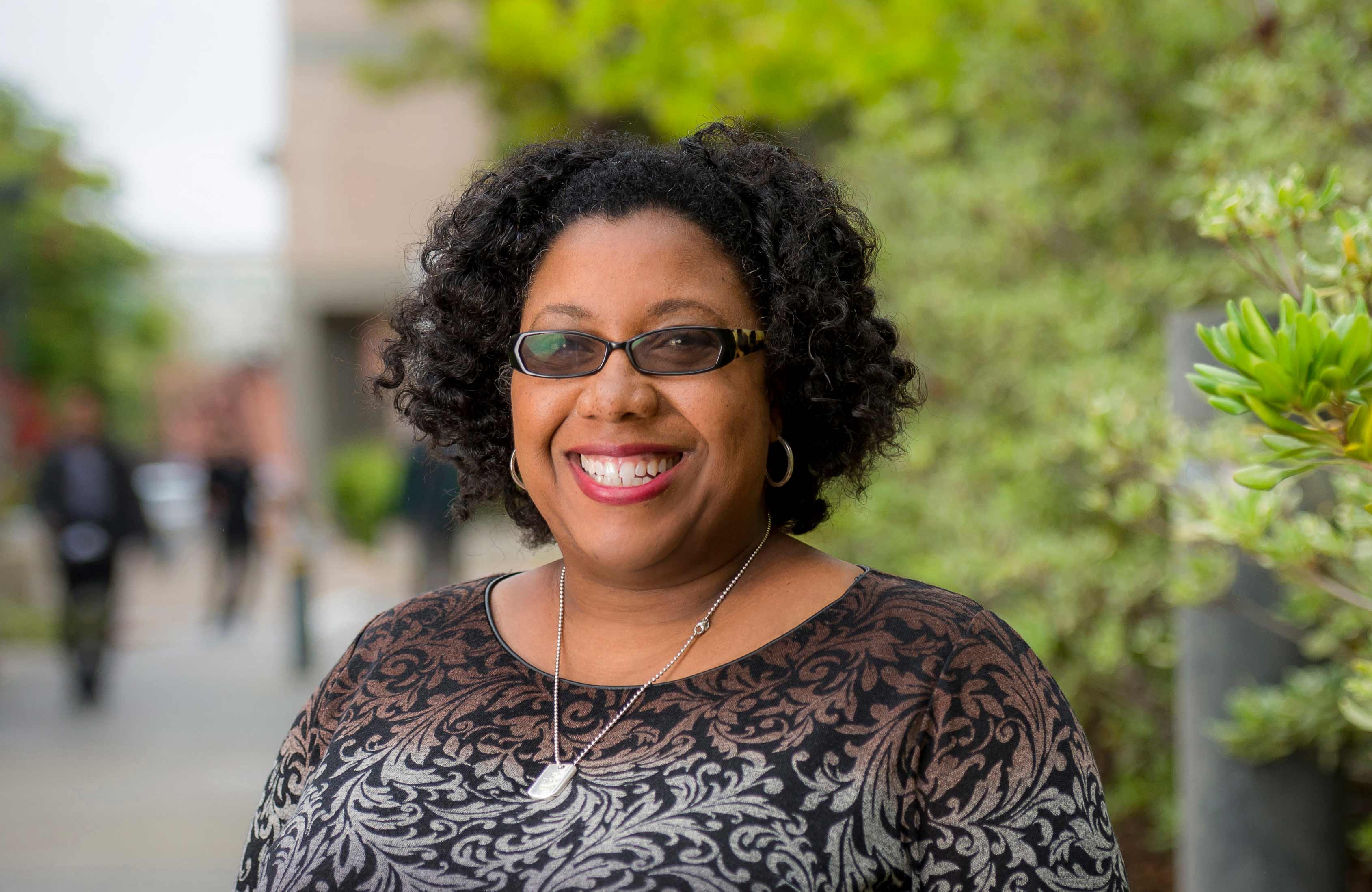 LaWana Richmond has a passion for developing human potential. She makes time outside of her role as senior business analyst at UC San Diego to engage staff and support the goals of team members, from serving as chair of the UC San Diego Staff Association to chartering a Toastmaster's International group on campus. Her leadership will continue this year as the newest Staff Advisor to the UC Board of Regents, where she will represent and advocate on behalf of the interests of all staff members at the university.
"LaWana Richmond's history of leadership and experience at UC San Diego will serve her well as the newest staff advisor to the Board of Regents," said Chancellor Pradeep K. Khosla. "Her demonstrated commitment to provide a voice to staff will benefit the program and staff members systemwide."
Richmond will serve with UC Merced staff advisor Deidre Acker for a two-year term beginning July 1. Each will travel to the various campuses to hear firsthand the needs and interests of staff members. Insight will then be shared at committee meetings and open sessions, helping to foster two-way communication between the Board of Regents and staff members. The goal is to shed light on any concerns and provide context from diverse perspectives.
"I look forward to the opportunity to meet and talk with staff at other campuses about ways that they can feel more connected," said Richmond. "I'm hoping at the end of my tenure I can look back and say that I've been true to my personal values and have helped address issues that are important to staff members systemwide."
Among the issues Richmond feels most strongly about are staff engagement, professional development and leadership growth. "Many staff members inquire about opportunities for advancement, but our organization doesn't necessarily have a clear path," she said. "How can we help our staff to be the most competitive person for a university position when it becomes available? Also, I believe we have some great leaders in the senior management ranks, but I'd like to see us grow leaders in the middle range in ways that will benefit the university."
Richmond is currently working on her dissertation for a doctorate in educational leadership, which she is pursuing through a joint program at UC San Diego and California State University San Marcos. In her research, she is focusing on the link between employee engagement, collaboration and innovation. She believes that the university could benefit from increasing staff engagement, which can lead to greater innovation and collaboration.
Applying for the staff advisor position was a natural progression for Richmond, who served in a similar role as junior and then senior delegate to the Council of University of California Staff Assemblies, an advisory body composed of two delegates from each of the 10 campuses. The position was held concurrently as chair-elect and chair of the UC San Diego Staff Association from 2011-13. As a delegate, she helped advise and provide a staff perspective to decision makers.
"When I first arrived at UC San Diego I thought it was great that the university has staff advisors," said Richmond, who has been a staff member for 10 years. "I decided to apply because I feel like I am at a good point in my life and career to take on this type of challenge."
The staff advisor positions began as a pilot program in 2005 and were made permanent two years later, approved by a unanimous vote by the UC Board of Regents. Two staff and/or non-Senate academic employees are appointed by the University of California President in consultation with the Chairman of the Board and serve staggered two-year terms. The newest staff advisor serves as a designate, receiving mentorship from the seasoned advisor. Both contribute to deliberations on relevant matters that come before their assigned committees and the Regents.
Over the past 20 years, Richmond has been actively involved in community service and social justice endeavors. In 2010, she was chosen as one of two inaugural Chrispeels Fellowship recipients, an award provided to UC San Diego Education Studies graduate students who have the desire and leadership skills to address issues of social and educational inequities. Additionally, Richmond was chair of the UC San Diego Black Staff Association, served on the Executive Board of the UJIMA Network and is currently a member of the Advisory Board for the C. Montgomery Technology Fund, which supports community access to technology at the Malcolm X Library in southeast San Diego.
Stay in the Know
Keep up with all the latest from UC San Diego. Subscribe to the newsletter today.