Kyle Handley Takes the Helm at Center for Commerce and Diplomacy
The research center at UC San Diego's School of Global Policy and Strategy seeks to advance cooperation on economic policy to promote peace and prosperity worldwide
By:
Media Contact:
Published Date
By:
Media Contact:
Share This:
Article Content
Kyle Handley, the Rafael and Marina Pastor Faculty Fellow at the UC San Diego School of Global Policy and Strategy, has been appointed as director of the school's Center for Commerce and Diplomacy (CCD).
Within the rich research portfolio of the School of Global Policy and Strategy, CCD acts as a nexus for uniting business, policymakers and cutting-edge economic research. It drives solutions to pivotal challenges in the global economy, at the crossroads of commerce and diplomacy.
These include balancing national security objectives against the economic costs of realigning global supply chains, navigating the ongoing U.S.-China trade war, addressing international disagreements on industrial policy, transitioning to clean energy and adapting to climate change.
Handley, an associate professor of economics at the School of Global Policy and Strategy, has been involved with CCD for the past three years, first serving as a research affiliate and then then as associate director.
As an expert in international trade, investment, policy uncertainty and firm employment dynamics, Handley now oversees CCD as it produces high-impact research on pressing economic policy issues that promote its mission to advance global economic growth and cooperation.
"Dr. Handley's background and expertise in international economic policy, as well as his contributions to the economic and policy debate informed by concise, actionable evidence, make him the ideal fit to lead our Center for Commerce and Diplomacy," said School of Global Policy and Strategy dean Caroline Freund. "Under his leadership, the center will continue to produce research in the policy and academic spheres, as well as convene discussions that matter with the people who can make change happen at the highest levels."
In addition to having a research agenda that covers many contemporary economic policy issues, Handley has actively engaged with policymakers and business leaders throughout his career. Recently, his research was featured in the Economic Report to the President and he was a guest speaker for the U.S. International Trade Administration monthly briefing. Handley also consistently writes policy briefs, moderates panels, participates in podcast interviews and more.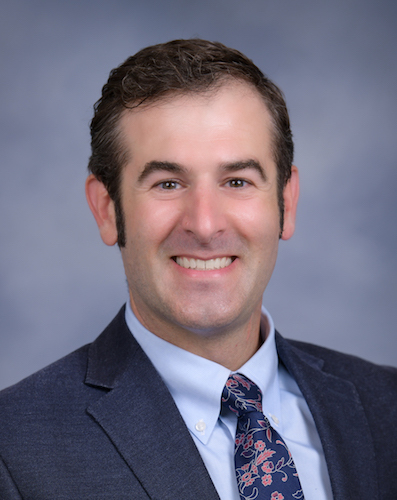 "I am excited to serve as director of CCD as we continue to bring together key stakeholders to learn about the economic issues that are important to them, discuss the latest economic policy research and engage in constructive dialogue on pressing global economic issues," Handley said. "When it is successful, economic diplomacy can be a powerful tool in promoting worldwide peace and prosperity, yielding international cooperation in trade, foreign investment, lending, aid, trade agreements, sanctions and more."
A research center that brings businesses and policymakers together to create solutions for real-world problems
Handley is also a research associate in the National Bureau of Economic Research. His research has been published in the American Economic Review, the Journal of International Economics, American Economic Journal: Economic Policy and other journals.
Prior to joining the School of Global Policy and Strategy, Handley served as an associate professor of business economics and public policy at the Ross School of Business at the University of Michigan, where he held the Alexander M. Nick Professorship. From 2007 to 2011, Handley worked as an economist at the U.S. Bureau of the Census.
He graduated with a B.S. in economics and mathematics from the University of Wisconsin, Madison and earned a M.S. in economics from the London School of Economics, as well as a Ph.D. in economics from the University of Maryland, College Park.
Handley is replacing Renee Bowen, professor of economics, who has a joint appointment at the School of Global Policy and Strategy and the Department of Economics in the School of Social Sciences. Bowen helped found the center, serving as director since its inception in 2019.
CCD is part of the School of Global Policy and Strategy's diverse portfolio of faculty-led research centers, programs, initiatives and partnerships that engage in groundbreaking studies on a wide range of topics to create actionable solutions to global policy problems.
For more information about the Center for Commerce and Diplomacy, visit its website. For more information on the School of Global Policy and Strategy, go to the school's website.
Stay in the Know
Keep up with all the latest from UC San Diego. Subscribe to the newsletter today.