Published Date
It Takes a Network
#CREATEequity is not just a hashtag at the educational research and outreach center called CREATE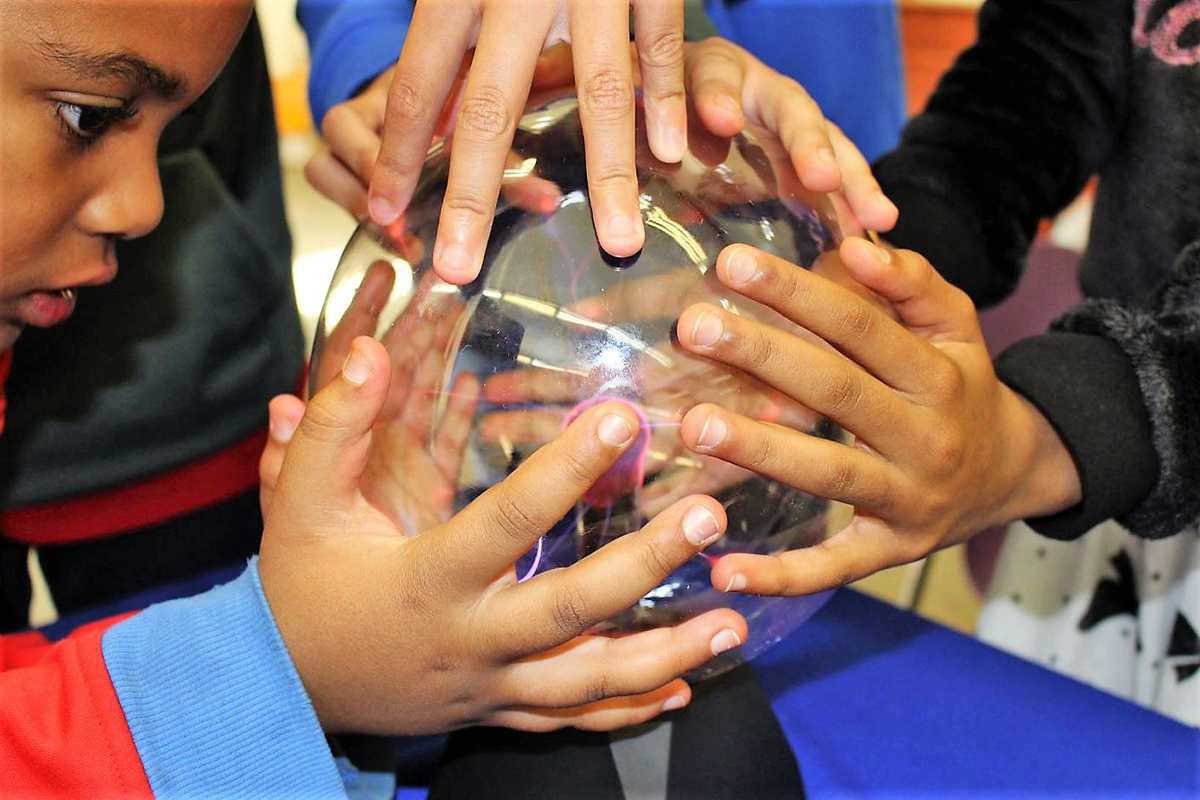 Photo by Alberto "Beto" Vasquez/CREATE
To raise a child with a fair shot at college, it takes more than a village—it takes a network. UC San Diego's Center for Research on Educational Equity, Assessment and Teaching Excellence, or CREATE, has taken that notion seriously since its inception, harnessing the power of social ties long before doing so was popularized by the likes of Facebook and Twitter. For more than 20 years, CREATE has been working together with our region's educators and youth to help build the real-life connections that support kids' dreams of college and career.
The center's mission—encapsulated today in the hashtag #CREATEequity—has always been to expand access to higher education, especially in communities that don't have a college-going history to help pave the way. But what that equity-creating effort looks like has evolved over the years.
Co-creating opportunities — and schools
CREATE was established in the Division of Social Sciences in 1997. This was two years after the UC Regents had decided to stop using race and ethnicity as factors in admissions and about a year after the passage of Prop 209, which amended the state constitution to prohibit the same.
The founding director of CREATE, educational sociologist Hugh "Bud" Mehan, and a number of like-minded campus and community friends didn't think the university should "just sit on a hill" and wait for a diverse student body to magically arrive. It was the responsibility of a public university, Mehan and company felt, to do something about it. And they had a radical idea: Get out there into K-12 schools and, in partnership with teachers and parents, actually help prepare students from less-privileged backgrounds to first get into and then succeed in college.
Critically, CREATE would also encourage and conduct research on educational equity issues, so that efficacy—and not just good intentions—would always be part of the effort.
CREATE started as a small entity, charged by Chancellor Robert Dynes and the Academic Senate with coordinating and expanding campus outreach efforts and marshalling campus resources toward that aim. Susan Yonezawa, associate director of CREATE and with the center from the start, remembers well when it was just "me, Bud [Mehan] and Ed Lopez in a room." Today, there are more than two dozen staff supporting CREATE programs, along with half a dozen academic coordinators/project scientists, and a small army of graduate and undergraduate student researchers, tutors and mentors.
Physically situated in the Social Sciences Research Building, CREATE will soon move into the Public Engagement Building in the new North Torrey Pines Living and Learning Neighborhood, where it will finally be co-located with its longtime campus partner, the Department of Education Studies (once the Teacher Education Program, founded and directed by, you guessed it, Bud Mehan).
Mehan led CREATE for 14 years. Since 2011, it has been headed by Mica Pollock, an anthropologist by training, who chose an appointment in UC San Diego's Department of Education Studies when she came on board as CREATE director.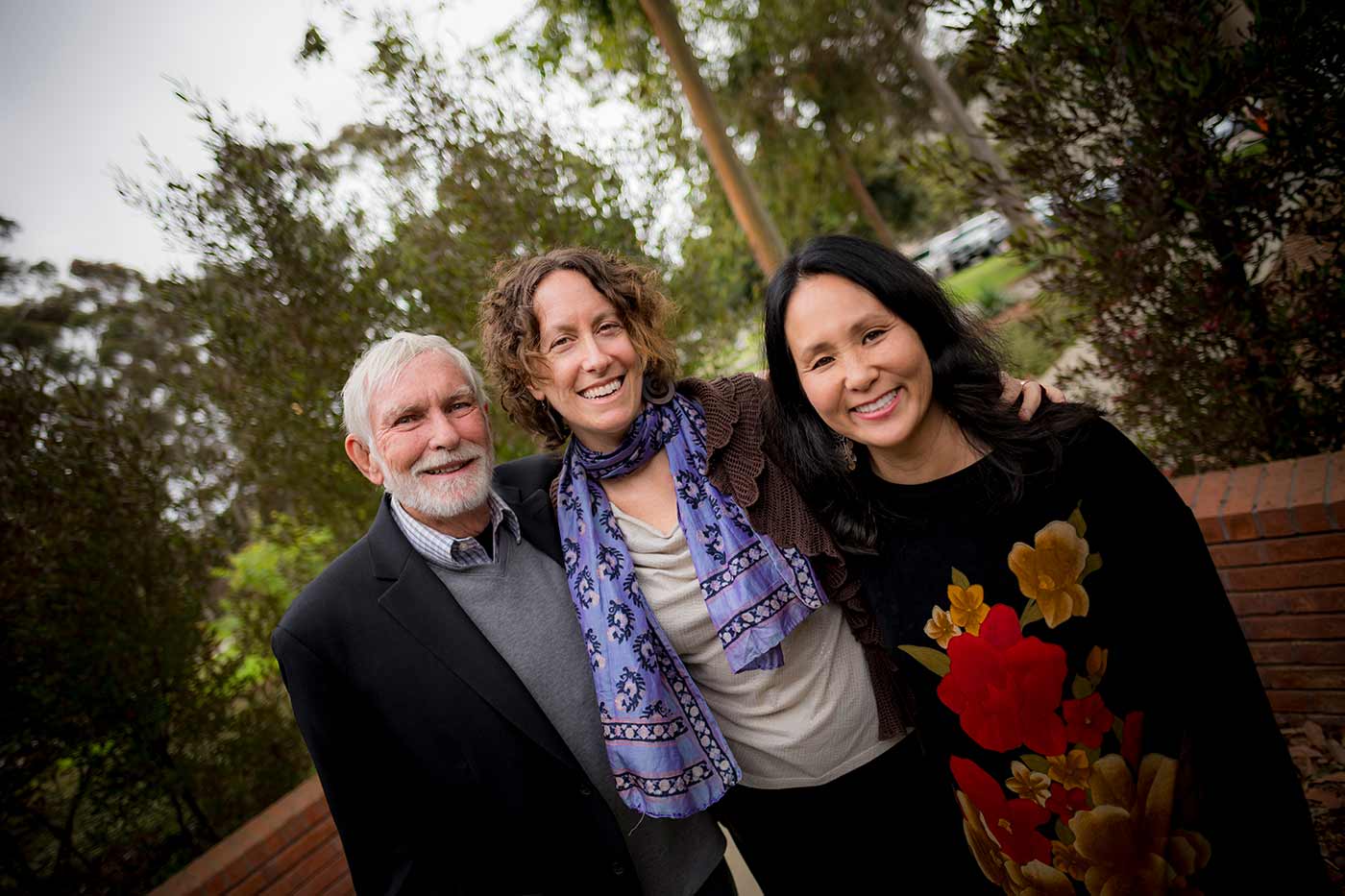 In the beginning, CREATE was an important research ally in launching The Preuss School UC San Diego and focused particularly on partnership with the school, Pollock said. Operated by UC San Diego on its La Jolla campus, The Preuss School is a charter middle and high school for low-income students who strive to become the first in their families to graduate from college; it is now recognized by Newsweek as the nation's "most transformative school." Later, CREATE also played an integral role in helping start Gompers Preparatory Academy in the Chollas View area of Southeastern San Diego. Preuss and Gompers remain CREATE partner schools, with CREATE staff serving on boards and helping to evaluate programs and student outcomes at the schools.
"In the past six years," Yonezawa said, "CREATE has also begun working more intensely supporting whole districts with strong partnerships with the Sweetwater Union High School District, San Diego Unified, Chula Vista Elementary and Vista Unified.
Research remains a core strength of CREATE, and the outreach programs within the center have grown, on both Mehan's watch and Pollock's, in two interconnected directions: professional development of teachers, the "ultimate multipliers of network effects" in Pollock's words, and also in academic enrichment of and direct services to students.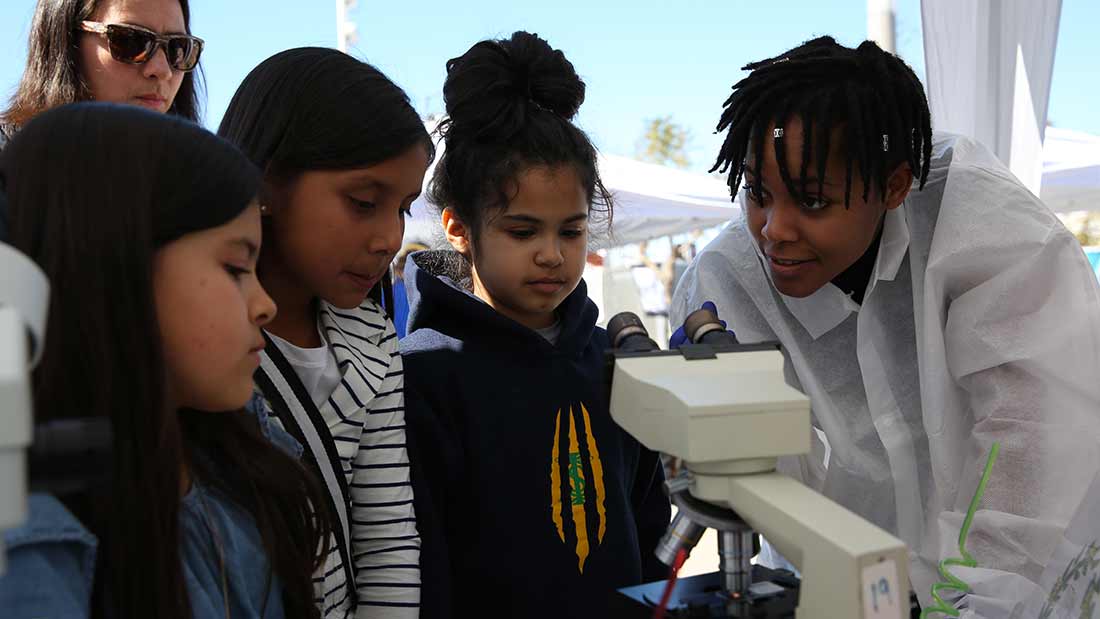 Today, CREATE programs include the campus's Early Academic Outreach Program (EAOP), the federally funded TRiO (Upward Bound) and several California subject matter programs, ranging from literacy and writing to math and science. Over the past two years, CREATE has also added a robust set of programs related to computer science: Code.org and the San Diego Computer Science Teachers Association.
CREATE's focus has now expanded to include—in addition to support of K-12 students, teachers, schools and systems—supporting colleagues at UC San Diego and in area community colleges in designing outreach and education programming to meet key local education needs. This last has been happening primarily through the CREATE STEM Success Initiative.
Launched by Chancellor Pradeep K. Khosla in July 2013, the CREATE STEM Success Initiative is focused on strengthening the region's science, technology, engineering and math education pipeline. To do that work, CREATE does several different things: It links faculty, staff and students with educators and students in the community. It helps partners to write grants to apply for funding, and it helps them design and develop the programs. Finally and critically, it assesses the efficacy of programs with an eye to scaling them up.
To date, the initiative has had a hand in more than 800 STEM education projects, helped submit 180+ grants (with 87 awarded, totaling nearly $36 million), led 170+ teacher development efforts and conducted 70+ evaluations.
All told, over the years, CREATE has connected with thousands of our region's teachers and students—growing an education network that is broad and deep. It has also enlarged the networks of its partners, building up others' networks through its own.
What makes CREATE tick?
While stats are one way to tell of CREATE's successes, stories are another.
Isela Medina "joined the CREATE family" 17 years ago, she said, starting as a 14-year-old student at The Preuss School. She went on to study at UC San Diego, with a major in sociology and a minor in political science, before earning an M.Ed. PPS, or school counseling credential, at Point Loma Nazarene. She mentions two key campus figures in her college journey: Music professor Cecil Lytle, longtime provost of Thurgood Marshall College and a founding member of Preuss, and…yep, you guessed it again, Bud Mehan.
"From the beginning, Cecil and I envisioned Preuss as a 'model school," Mehan said, "one that other schools and districts would learn from. That appears to have to come pass."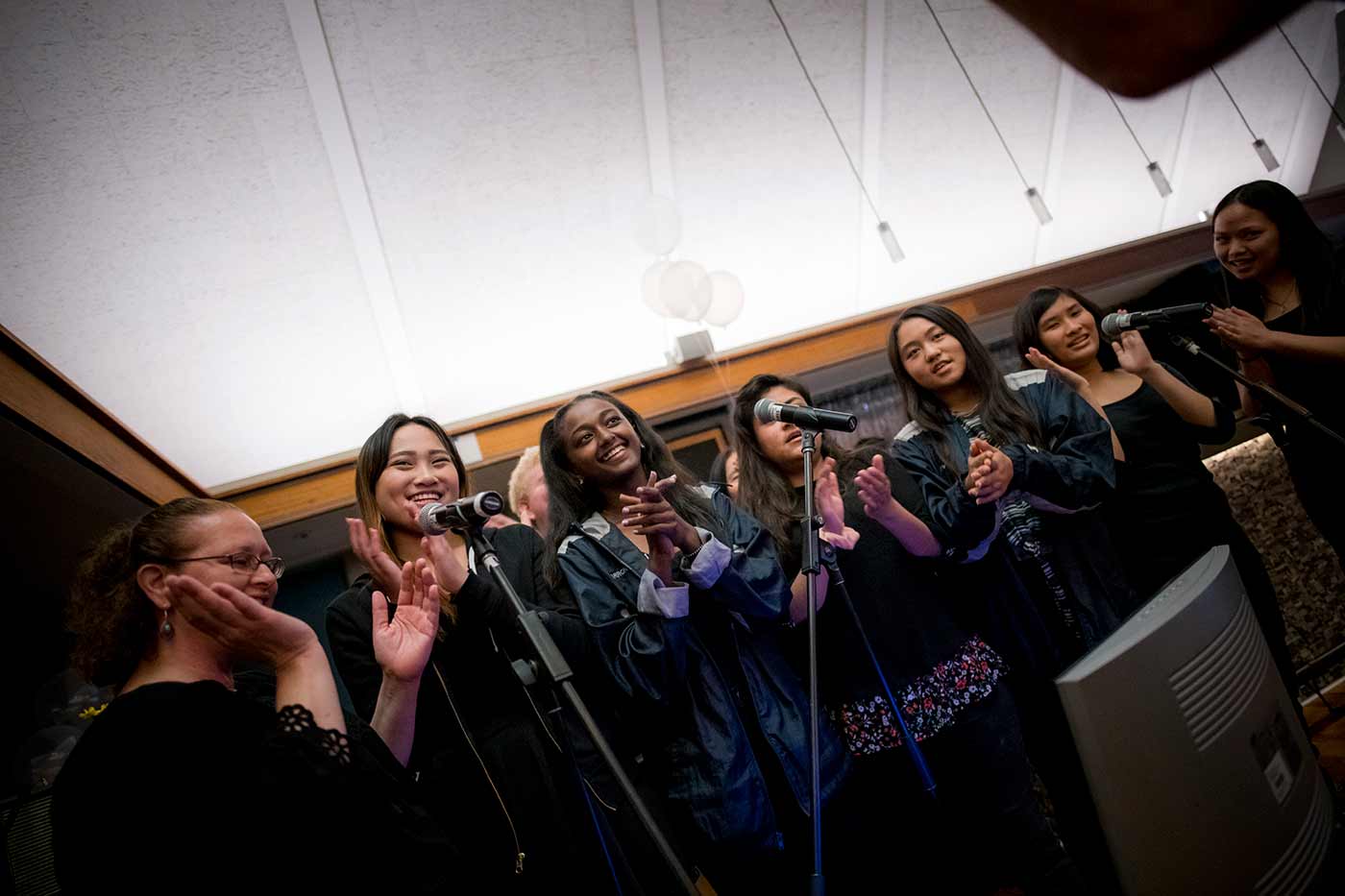 Medina meanwhile is back at CREATE now, as a TRIO program coordinator working with low-income and first generation high schoolers in the South Bay. The overarching message she gives her students: There is a place for you at institutions locally and here at UC San Diego.
"One connection at a time, one student at time, we're diversifying campus," Medina said. "It helps to tap into CREATE's network to find who in that network can impact a student's journey."
The impact goes the other way, too, Pollock notes, and the campus benefits just as much as the young people it seeks to help. "By co-creating more equitable opportunities to learn, necessary opportunities," she says, "we are learning together."
And Mehan? Reflecting on CREATE's two decades, he quotes a 19th-century abolitionist, whose (adapted) words were made famous by Martin Luther King, Jr. and then again by President Barack Obama: "The arc of the moral universe is long, but it bends toward justice." Mehan clearly likes the inspirational statement but offers an amendment. As it is, the quote makes justice sound inevitable, he says, when it's important to remember it's not. There's effort involved and sometimes contention: "Social justice takes struggle."
Stay in the Know
Keep up with all the latest from UC San Diego. Subscribe to the newsletter today.