Head of EU Delegation to UN Visits Campus to Discuss Path to Ethical Global Sustainability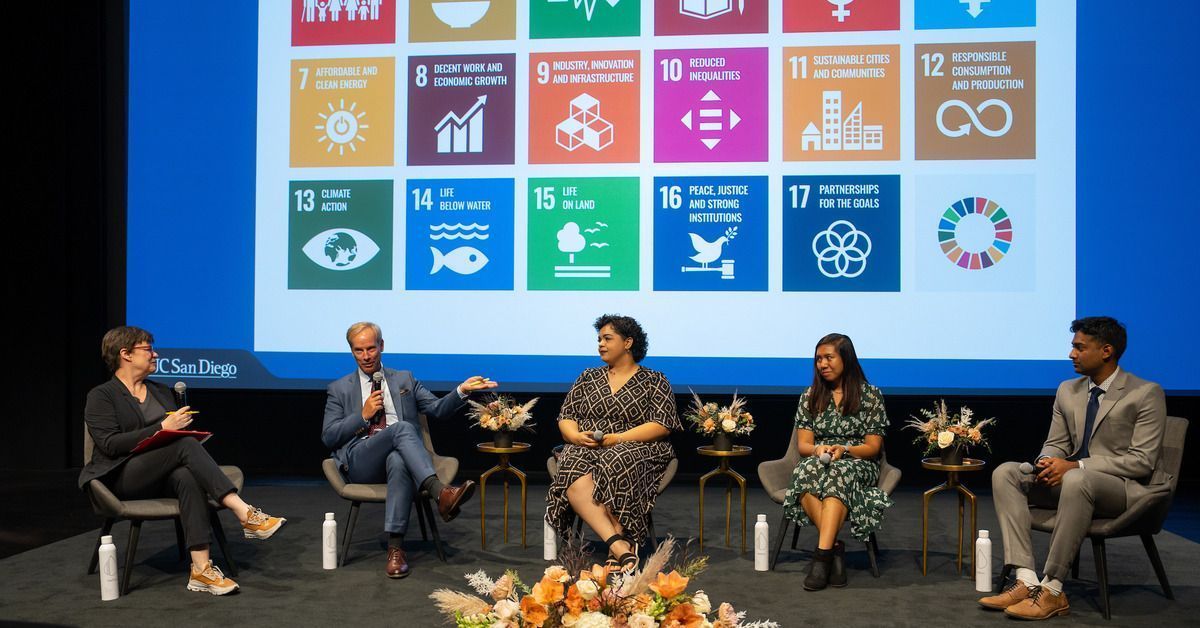 Published Date
By:
Share This:
Article Content
Last week, UC San Diego's campus community of changemakers gathered to engage in transformative conversations with Olof Skoog, Head of the EU Delegation to the United Nations. The university invited the esteemed Swedish diplomat for a day filled with informative sessions and tours highlighting how UC San Diego's $1.64 billion research enterprise is committed to propelling positive change—not only within the campus ecosystem but across the globe.
At the heart of the agenda was reflecting on how to meet the United Nations Sustainable Development Goals (SDGs)—a set of 17 interconnected global objectives designed to achieve a better and more sustainable future for all. UC San Diego's changemaking efforts towards achieving these goals were on full display during this visit, ranging from student presentations on innovative community service initiatives to an exploration of the university's Sustainable Power and Energy Center and Contextual Robotics Institute.
During his visit, Skoog stressed the significant impact that taking action can have in shaping a positive future. "I know that sometimes when older people like myself speak to youth, we say 'you are the future leaders.' But actually, you are the leaders now," said Skoog as he addressed the university's student body of changemakers.
Get a glimpse of Skoog's trip to campus in the photos below.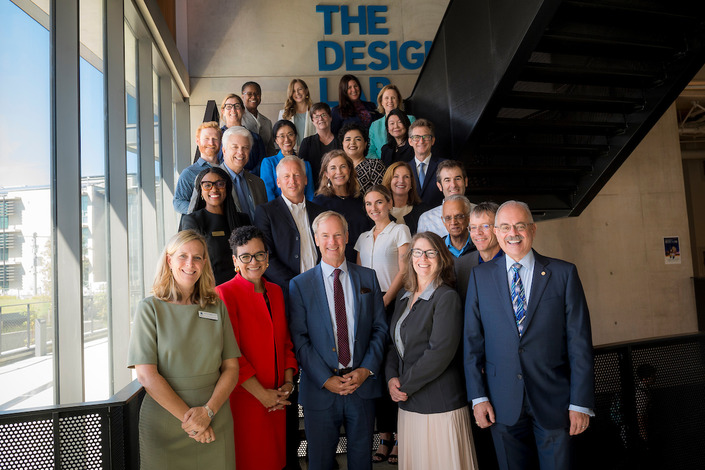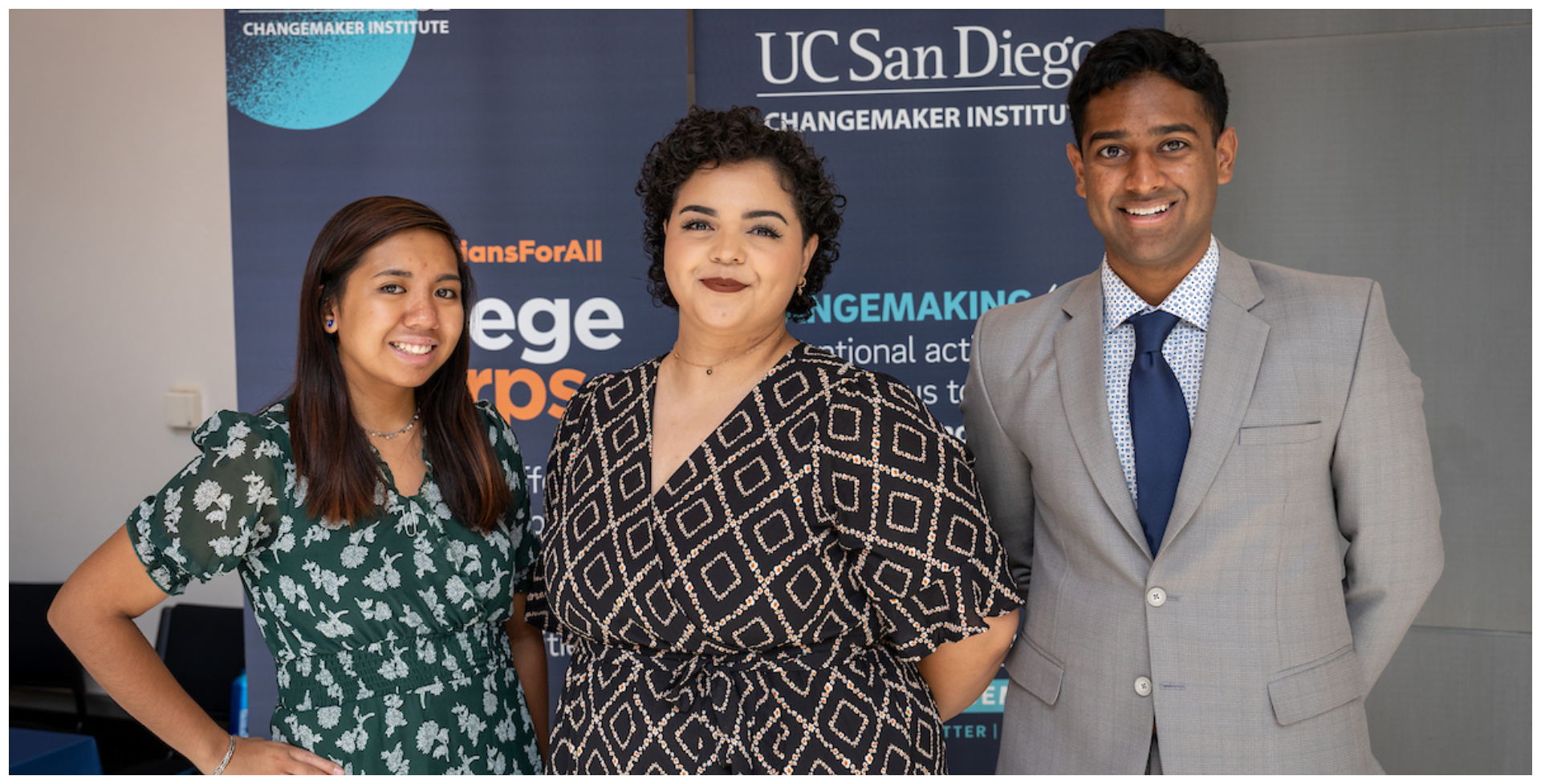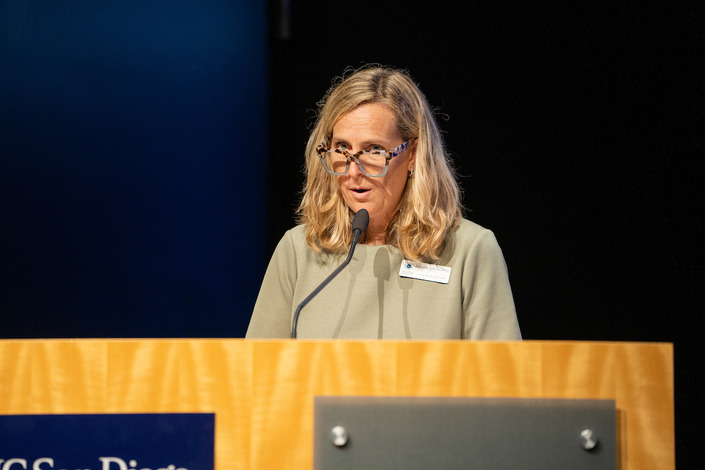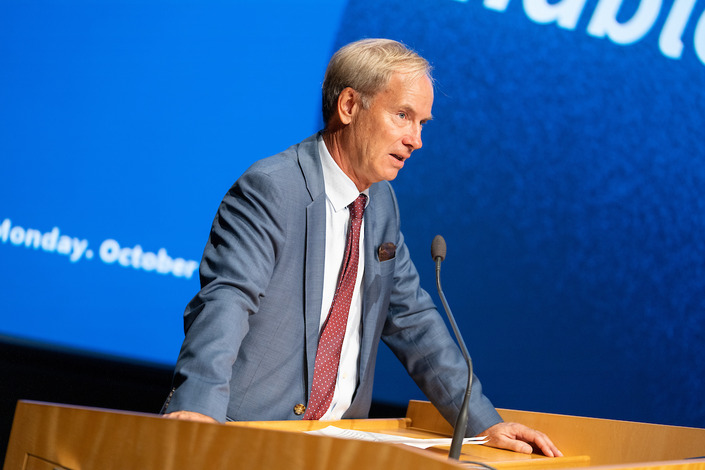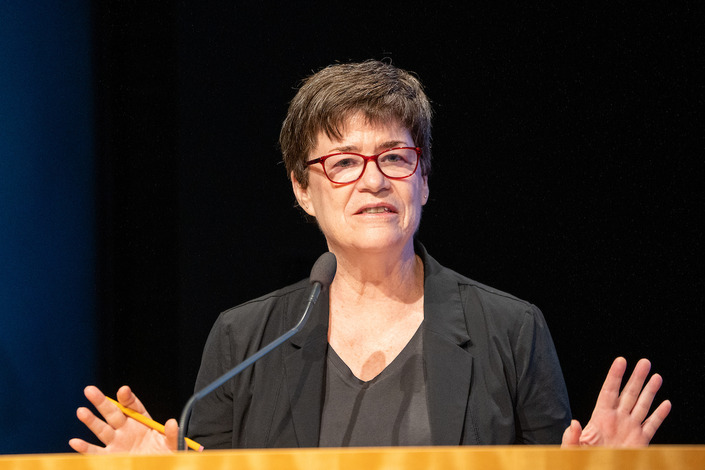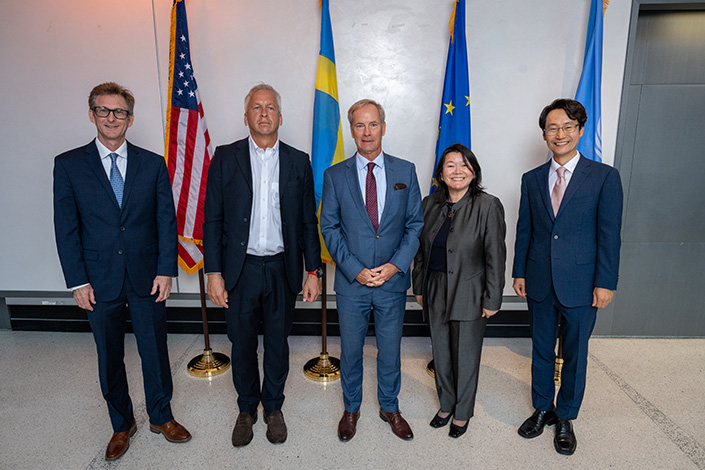 Stay in the Know
Keep up with all the latest from UC San Diego. Subscribe to the newsletter today.