Geisel Library Exhibit Traces Chicano Activism in San Diego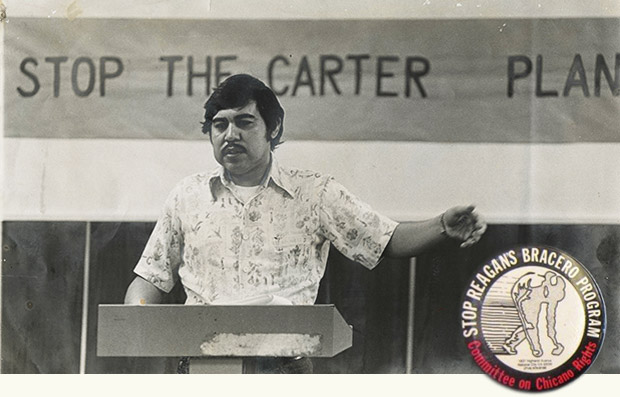 "There is an old saying that people without a history is like a tree without roots," said Herman Baca, founder and longtime chairman of the Committee on Chicano Rights. "It's important for people to know their history, especially when they face the same struggles and issues today that their community has faced for generations."
Baca has spent the last four decades documenting the activist and grassroots activities and events that shaped the Chicano movement in San Diego and the American Southwest. The items he collected are part of the exhibit, "A Time for Resistance: The Herman Baca Papers," on display at UC San Diego's Geisel Library through September 23, 2012.
"I've tried to build and create political and social consciousness, so people can get involved and do something about these issues that affect them, and will affect their children," Baca said.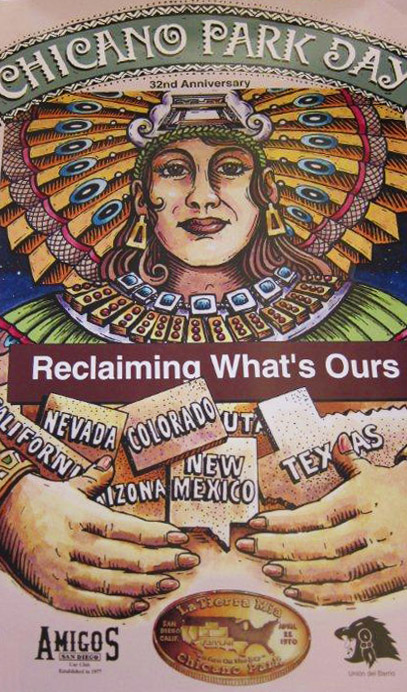 As a young man from National City, California, who came of age in the politically-charged 1960s, Herman Baca became the region's most prolific Chicano activist and political organizer. He is known for his community-based grassroots organizing and his dedication to civil rights and political and judicial equality.
The current exhibit includes a wide range of photographs, posters, newspaper clippings and other materials printed by Aztec Printing, a business Baca launched in 1969 which helped to support his political objectives. The archive itself contains more than 40,000 items detailing the trials and tribulations, as well as the triumphs, of the Chicano Movement in San Diego from 1964 to 2006. Earlier this year, the Library received a grant from the National Historical Publications and Records Commission to digitize the majority of the materials, making it widely available to campus and community members.
"UC San Diego is proud to be home to this archive created by Herman Baca," said UC San Diego Chancellor Pradeep K. Khosla. "These documents provide a comprehensive record of an important part of our history – the success and struggles of the Chicano movement. They educate, enlighten and showcase the need for total inclusiveness, in our society and on our campus."
The exhibit highlights Baca's political leadership in the regional Chicano community, including his work with MAPA (the Mexican–American Political Association). Through MAPA, Baca helped usher the budding Chicano movement into local electoral politics and then, in the 1970s, he organized the San Diego County chapter of La Raza Unida, a national third-party effort to increase the number of registered voters and political candidates in the Chicano community. The display also illuminates Baca's relationships with other leading figures of the Chicano movement—including César Chávez, Rodolfo "Corky" Gonzales, and Humberto Noé "Bert" Corona—and their efforts to address immigration, civil and political rights, educational opportunities, and other issues affecting Chicano communities.
The Herman Baca Papers, housed in the Mandeville Special Collections Library, were acquired by the UC San Diego Library in 2004.
Stay in the Know
Keep up with all the latest from UC San Diego. Subscribe to the newsletter today.