Funding from Cisco Research Will Support Innovative Collaborative Engineering Research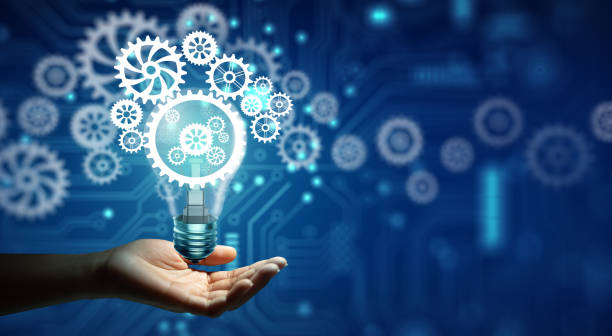 By:
Media Contact:
Published Date
By:
Media Contact:
Share This:
Article Content
The University of California San Diego will receive support from Cisco Research, for eight engineering projects that will tap into the strengths of UC San Diego researchers in cybersecurity, networking and distributed systems. Cisco Research conducts research in new and emerging areas of interest to Cisco, with the goal to achieve business, societal and technology impact.
Cisco Research finds its home within Outshift by Cisco, which serves as Cisco's incubation engine, and as a result can tap into the advantages of a startup-like environment within the broader corporate backing of Cisco. Outshift is dedicated to pioneering new businesses and new markets in cutting-edge technology domains, including Cloud Native Application Security, Edge Native, Quantum, and Artificial Intelligence.
Funding through a first-of-its-kind agreement between the university and Cisco Research will advance projects led by researchers in the Center for Networked Systems and the departments of Computer Science and Engineering and Electrical and Computer Engineering at the UC San Diego Jacobs School of Engineering.
After a rigorous evaluation process, an initial five projects were selected to receive support through a Master Sponsored Research Agreement (MSRA). Additional projects will receive funding in subsequent quarters.
"We are delighted to receive funding from Cisco for these innovative projects," said Stefan Savage, a professor in the Department of Computer Science and Engineering and co-director of the Center for Networked Systems​. "This collaboration allows us to advance research in crucial areas such as federated learning, natural language processing, recommender systems, cybersecurity, and carbon-aware computing. We are grateful for Cisco's support and their commitment to building ongoing relationships with the faculty they fund."
The initial projects funded are:
A project led by Center for Networked Systems (CNS) affiliate and Professor of Electrical and Computer Engineering Bill Lin

focuses on developing a novel approach to federated learning for diverse edge computing environments.

The project aims to leverage the inherent diversity of devices in large-scale edge computing scenarios and improve predictive performance by considering factors such as cluster sizes, local data heterogeneity, and varying computing capabilities.

Computer Science and Engineering (CSE) professor Julian McAuley is bridging the gap between academic models and the practical implementation of explainable and interactive recommender systems, which predict

ratings a user might give to a specific item.

The project aims to develop methods that facilitate natural language explanations, knowledge grounding, and user interaction to enhance the effectiveness and practicality of recommender systems.

CSE Professors and CNS affiliates Stefan Savage and Geoff Voelker are working on an enterprise-scale project that focuses on detecting and mitigating data breaches and ransomware attacks. Their method uses network login data to model the lateral movement of attackers as they infiltrate an organization in search of sensitive data. The UC San Diego team prioritizes and prunes data flows

based on identifying causal graphs of movement that reach nodes with sensitive data, enabling

faster detection and more efficient incident cleanup.

​Jingbo Shang, an assistant professor of computer science who is also affiliated with the Halıcıoğlu Data Science Institute, is leading a project that addresses the challenge of automated knowledge extraction from massive text corpora. The project aims to minimize user effort through extremely weak supervision techniques, leveraging advanced neural language models to extract useful knowledge in various domains.

CNS affiliates and CSE professors

G​eorge Porter and Amy Ousterhout are leading a project on carbon-aware inter-datacenter workload scheduling and placement. The project aims to optimize the allocation of workloads to data centers based on low-carbon power availability, contributing to the decarbonization efforts of large-scale datacenter providers.
"We have a rich history with Cisco not only sponsoring research in new and emerging areas with our exceptionally distinguished faculty but also in providing a pipeline of diverse talent and innovative startups," said Anne O'Donnell, the Senior Executive Director for Corporate Strategy and Engagement for UC San Diego. "Together, the Cisco-UC San Diego team is truly advancing the state of the art in cybersecurity, networking and distributed systems. We look forward to a long term and fruitful partnership to generate real world results."
Cody Noghera, the chief corporate relations officer for the Jacobs School of Engineering, said that through the MSRA, "we've sprinted swiftly down the path of true collaboration, and the work has only just begun. This partnership with Cisco has provided a strong bridge across our respective organizational boundaries, seamlessly blending our expertise and processes. Moving forward, we will continue to exchange innovative ideas, enhancing efficiency and fostering meaningful collaborations."
Cisco has expressed its excitement about partnering with UC San Diego and intends to strengthen its ties with the funded faculty members.
"Cisco Research has had a long history of working with eminent faculty in several marquee universities across the world to conduct advanced research in technology. This MSRA with UC San Diego enables us to fund a vast variety of projects in emerging areas of technology that are of strategic interest to Cisco. We really view this as a beginning of a great relationship as we expect to fund more projects in the coming quarters and years. It's particularly exciting to work with faculty at UC San Diego, where I went to graduate school for my Ph.D. in Computer Science and Engineering," said Ramana Kompella, Head of Cisco Research.
Stay in the Know
Keep up with all the latest from UC San Diego. Subscribe to the newsletter today.