From Crafting to Dining to Wayfinding, New Services Enrich the Campus Experience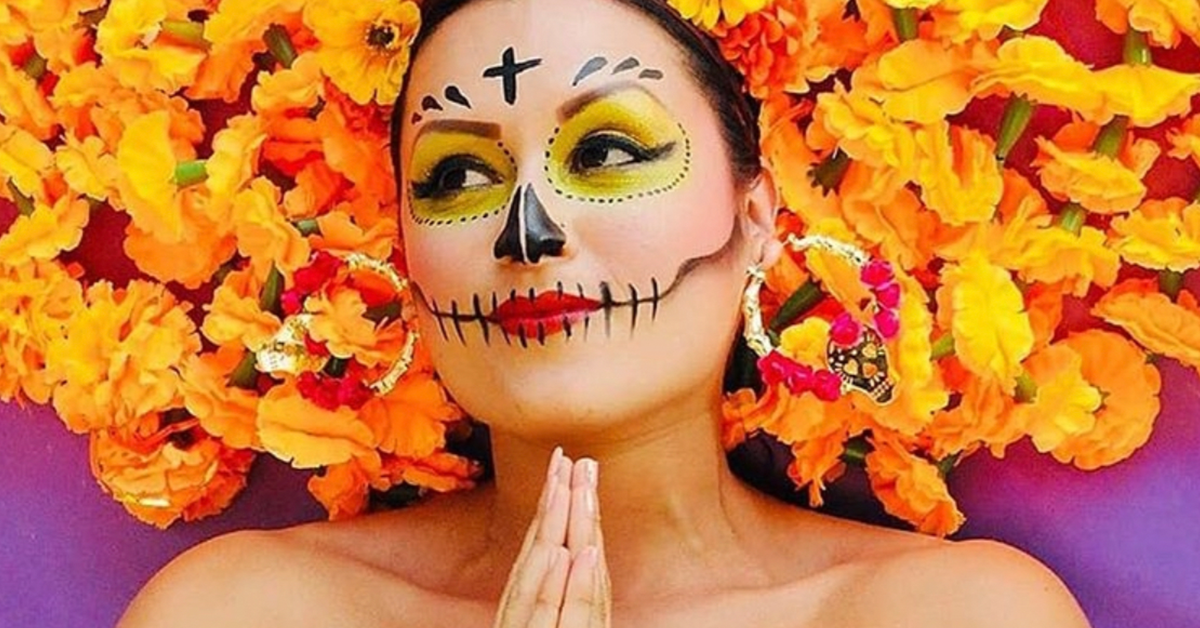 Published Date
Welcome to the fall quarter! As UC San Diego continues its exciting transformation, faculty, staff and students can check out a few new developments that are enhancing the campus experience.
"The return of our vibrant and dynamic student community at the beginning of each academic year brings our campus to life," said Chancellor Pradeep K. Khosla. "We are looking forward to harnessing their energy and enthusiasm in the year ahead to explore the many opportunities to work, learn and gather in innovative, sustainably designed spaces and experience top-tier arts and entertainment across a more connected and unified campus."
New spaces to experience and create art
As you return to campus for the start of the fall quarter, especially if you travel to the campus on the UC San Diego Blue Line trolley, you can't miss the open-air Epstein Family Amphitheater. This state-of-the-art venue will open with performances from San Diego Symphony (Oct. 21), Death Cab for Cutie (Oct. 22), Las Cafeteras (Oct. 27) and the free, full-day Blacktronika: Where I Stand Festival (Oct. 29). Join the celebration and find out about other community events on the amphitheater website.
Another new addition to note? A beautiful new artwork underway, the Stuart Collection's 22nd installation, KAHNOP • TO TELL A STORY. The 800-foot-long stone path of words created by Ann Hamilton—a MacArthur Fellow and recipient of the National Medal of the Arts—is experienced by walking along a wide path stretching from the new trolley station. The text draws from the writing of authors and scholars with ties to the university and its history. A searchable database with references and source material for each line of text is available at the UC San Diego Library KAHNOP • TO TELL A STORY website.
On the other side of campus, located within North Torrey Pines Living and Learning Neighborhood, the UC San Diego Craft Center is an 11,000 square foot space to connect and create. A team of local artist instructors provide hands-on art classes in ceramics, jewelry-making, woodworking, surfboard shaping, culinary arts and more, building a thriving community.
"The Craft Center is for everyone," said Manager Annika Nelson. "It is a chance to de-stress, look at materials and processes in new ways, interact with new people and connect with craft traditions and the artisans who carry them forward."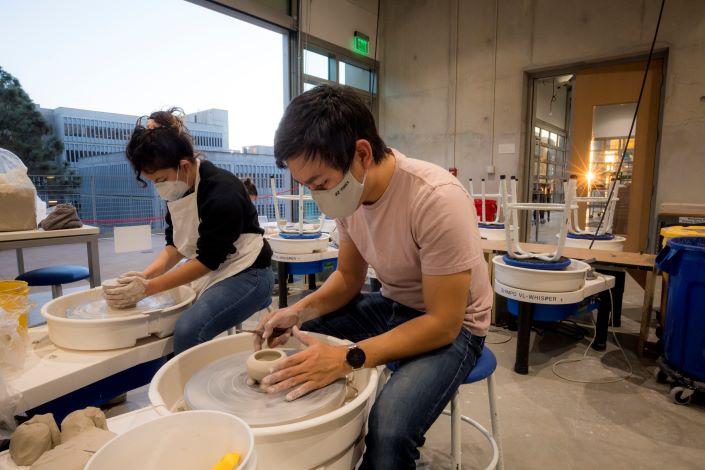 Students, faculty and staff can take advantage of discounted rates on more than 25 classes and workshops. Many classes will begin the first week of October, but shorter courses start throughout the fall quarter. The Craft Center is particularly excited about newly-installed torches in the jewelry studio for use in this fall's classes—the exceptionally well-equipped jewelry studio appeals to the beginning student as well as the professional jeweler. In addition, the Craft Center now offers open studio sessions, where people with experience in ceramics and surfboard shaping can independently make use of top-notch studios, tools and equipment.
Steps away from the Blue Line trolley downtown is UC San Diego Park & Market, which opened earlier this year. Located on a full city block at the intersection of Park Boulevard and Market Street in San Diego's East Village neighborhood, it is a social and intellectual hub for community and civic engagement, learning and collaboration. UC San Diego Park & Market features a "civic collaboratory," to bring great minds from different regions and walks of life together, the 190-seat Guggenheim Theatre, the Digital Gym Cinema, showing independent and foreign films, gallery space, bistro and more. There is something for everyone, from opera enlightening conversations to a month-long exploration of Frida Kahlo and Diego Rivera.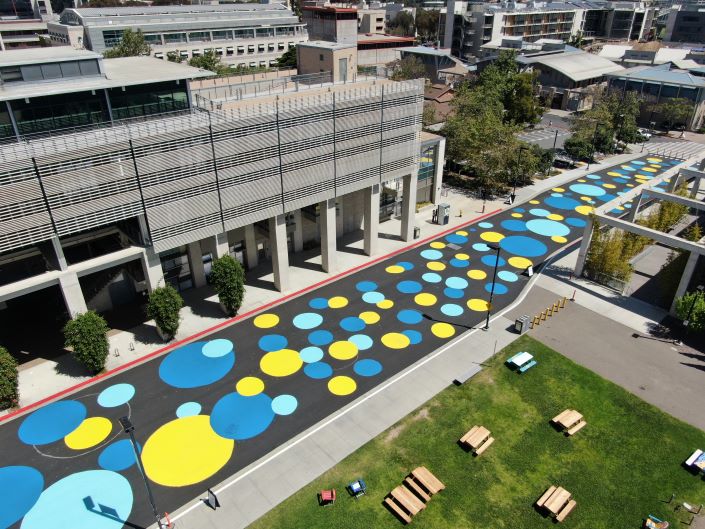 Interactive kiosks, fewer cars and new names for a more connected and unified campus
The local nonprofit Circulate San Diego awarded UC San Diego with two Momentum Awards this month. The awards highlight and celebrate meaningful progress in improving public transit, making safer streets and promoting sustainable growth across San Diego County. UC San Diego Park & Market received an award for sustainable growth, and our university was also recognized for improving bike infrastructure across our campus.
And it is easy to see—walkways and bike paths have been enhanced throughout the campus. This includes miles of protected bike paths and the now car-free, student-painted Rupertus Lane, connecting the Central Campus UC San Diego Blue Line trolley station to the center of campus.
Interactive digital kiosks have started to pop up on campus to assist with wayfinding. The kiosks provide real time transit information, interactive maps, points of interest around the campus and information on events, dining, artwork and performances. The first of the kiosks have appeared near transit, with additional kiosks planned to ensure that as we welcome students, their families and the broader community to the campus, we give them the tools to find their way to everything the university has to offer.
The university also installed more than 250 waypoint indicators on light poles throughout the campus. To use, simply point the camera of a smartphone to the QR code on the indicator, and a campus map will open, providing information about services, amenities and points of interest in the area.
Additional changes have been made to ease navigation throughout the campus. Routes have been renamed to reflect their location within the campus, which helps people navigate more intuitively. For example, "Gilman Drive North" has been renamed "Pepper Canyon Drive," "Osler Lane" in the Health Sciences West district was renamed "Biomedical Sciences Way" and a segment of "Scholars Drive South" is in the process of being renamed to "Theatre District Drive."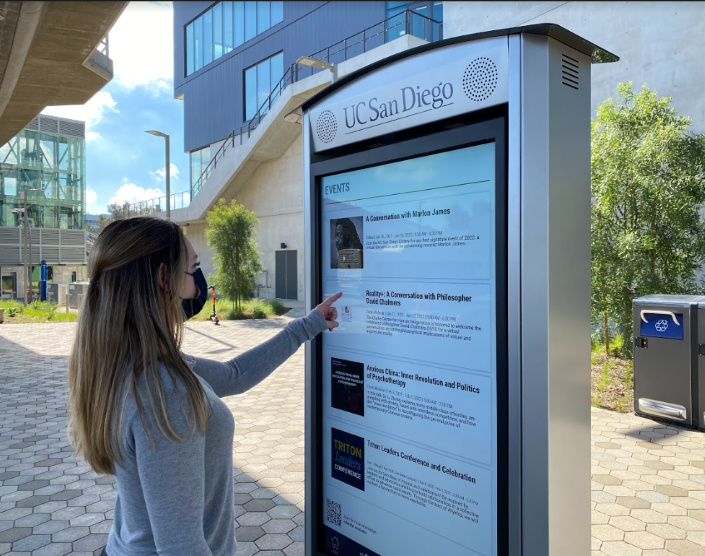 Have you been thinking about new ways to get to campus? A new transit pilot, VC-50 for Transit, makes it easier for staff and faculty to explore alternatives to driving to campus by providing a significant discount. Through June 2025, vice chancellors will sponsor 50% of their eligible employees' transit pass costs, up to $27 per month. After sponsorship, the cost of a FaSt Pass—the monthly bus and trolley pass for faculty and staff available through Transportation Services—will be just $27 per month. To make it even easier for first-time transit pass purchasers, Transportation Services will sponsor the employee's $27 share, reducing employee transit costs to $0 for a limited time. To date, nearly 1,500 staff and faculty are participating. All of this helps us reduce the number of cars on campus, increase pedestrian safety, support cleaner air and advance campus sustainability efforts. Visit the Transportation Services website to learn more and enroll.
Award-winning, diverse and delicious dining
Exciting local restaurants have become part of the campus, helping to make UC San Diego a hot spot to sample buzz-worthy food from the region. One new option that will open during the fall quarter is Tahini, coming to North Torrey Pines Living and Learning Neighborhood. It will bring authentic Middle Eastern street food to campus, featuring freshly prepared pita bread, house made falafel, shawarma and more.
"Bringing Tahini's unique style of Middle Eastern street food to the UC San Diego campus is an amazing opportunity for us," said Osama Shabaik, co-founder of Tahini. "We've built our brand by focusing on high-quality ingredients and making everything from our pita bread to our shawarma stacks in house and we plan to do the same thing at UC San Diego. The reception from the campus community has been phenomenal and we are looking forward to meeting and getting to know the community."
In addition, UC San Diego Housing, Dining and Hospitality recently earned the ultimate professional tribute in university culinary arts, The Loyal E. Horton Dining Award, for the five exceptional campus dining options at North Torrey Pines Living and Learning Neighborhood.Check out the restaurants that brought home the gold:
Makai, which means "toward the sea," features fresh fish and poke bowls.
Noodles focuses on Asian noodle-, grain- and dumpling-based soups.
Crave offers plant-forward entrees with an option to add meat or other proteins from the grill.
Wolftown pairs global street food with a classic taqueria.
The Rooftop features an outdoor mesquite grill and smokehouse.
Café Ventanas will undergo a refresh in 2023, which will include adding a full-service coffee house within the current dining room. Indoor and outdoor seating areas will be upgraded, as well as connections to Seventh College to the north. Along with coffee house items, Indian cuisine, empanadas and assorted hand pies, the menu will highlight dishes from the African diaspora. Housing, Dining and Hospitality is working with the Black Resource Center leadership and students to develop the menu from the cuisines of Africa, the Caribbean, parts of South America and the American South. For example, poulet nyembwe from Gabon and poulet yassa from Senegal; callaloo and jerk chicken from the Caribbean and gumbo, okra, grits and black-eyed peas from the Americas.
The campus community can review tantalizing menus and order online via the Triton2Go app. Students, faculty and staff can also take advantage of the zero waste containers in the innovative Triton2Go program. Simply follow the instructions for downloading the app, and upon checkout, select Triton Cash under campus cards for the payment method. Since the program's launch in 2019, more than 750,000 single-use containers have been diverted from the landfill. More than 1.25 million containers are on track to be diverted by this time next year.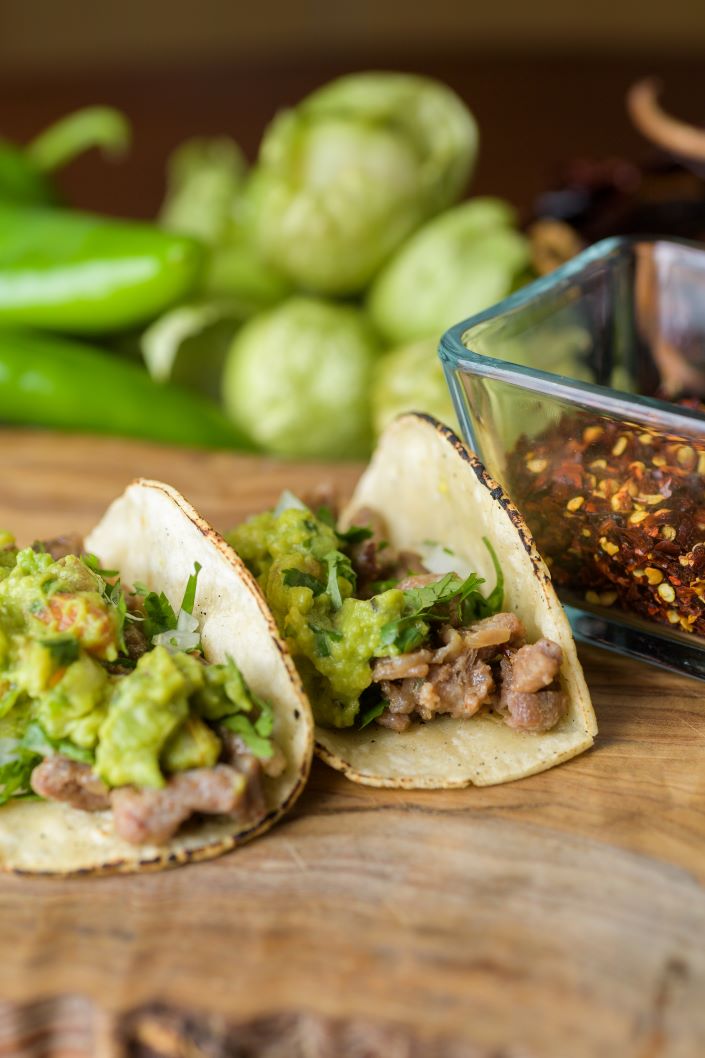 Stay in the Know
Keep up with all the latest from UC San Diego. Subscribe to the newsletter today.