Fire Station at UC San Diego Approved by San Diego City Council
The facility, to be constructed by the City of San Diego on the UC San Diego campus, will provide faster response times to the university and surrounding neighborhoods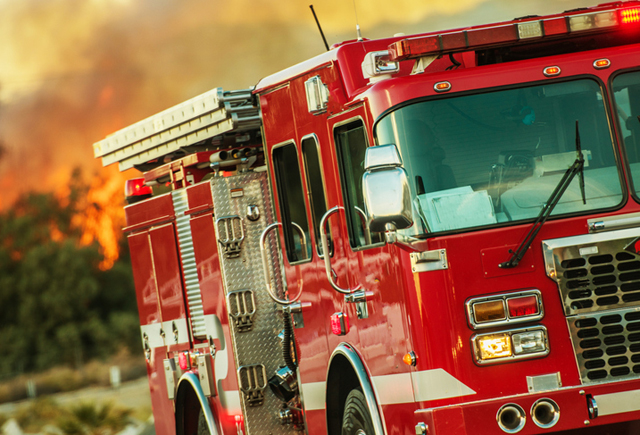 By:
Judy Piercey

Jade Griffin
Media Contact:
Published Date
Article Content
The University of California San Diego will soon be home to a fire station, after the San Diego City Council approved construction of the much-needed facility during its Jan. 8 meeting. The fire station, a first for the campus, will be built as a partnership between the City of San Diego and UC San Diego. It will serve the fire safety needs of the campus community including students, faculty, staff and visitors, as well as the local surrounding neighborhoods. The station is planned for the northwest corner of the UC San Diego campus, near the intersection of North Torrey Pines Road and Northpoint Driveway.
The fire station will meet an important public-safety need on and around the UC San Diego campus. Several years ago, the City of San Diego retained Citygate Associates, LLC, to conduct a Fire Services deployment planning study. The results of the study, released in 2011, concluded that there are insufficient fire crews and stations to allow the City to achieve its desired firefighting response time performance in key areas—including those near the UC San Diego campus. The City thus identified the northwest area of the campus as the most desirable location due to its proximity to areas underserved by the Fire Rescue Department.
"UC San Diego is pleased that the San Diego City Council has approved a fire station to be built on the campus," said UC San Diego Chancellor Pradeep K. Khosla. "We look forward to working together with the City of San Diego on this vital project. UC San Diego is significantly growing its enrollment to make the university one of the nation's premier residential campuses and it is critical that we address life safety issues as part of our growth."
Currently, the campus hosts more than 36,000 students on its campus, and enrollment is expected to grow in the coming years. To accommodate this growth, the campus is developing several student housing projects with plans to offer nearly 20,000 student beds by 2022, providing on-campus housing to all students who want it. As part of UC San Diego's Long Range Development Plan, the additional on-campus housing will have numerous benefits for UC San Diego students as well as for the surrounding community.
The fire station, which will be constructed by the City of San Diego, is slated to be approximately 10,500 gross square feet and comply with the City of San Diego Fire Station and UC San Diego Construction Standards. The new station will accommodate the standard fire station crew of 12 personnel per 24 hour shift, and include three drive through fire apparatus vehicle bays, administrative offices, kitchen and dining area, day room, reception/watch room, training room, wash room, exercise room and crew quarters.
Stay in the Know
Keep up with all the latest from UC San Diego. Subscribe to the newsletter today.