Published Date
Faculty Celebrated for Extraordinary Teaching, Research and Service
They are probing the fundamental ideas of time, reimagining how energy can be stored and designing new ways to immerse audiences in theatrical performances. In the classroom, they look deeper into new forms of engagement and peer learning, flipping traditional teaching scripts. And in the community, they introduce youth to the possibilities of higher education through summer research experience.
On Apr. 18, six outstanding UC San Diego faculty members will be honored at the 45th annual Chancellor's Associates Faculty Excellence Awards for innovative research, extraordinary teaching and making a difference in the community.
"These talented scholars are blazing entirely new ways of thinking, inspiring new generations of students through research and redefining how learning happens in the classroom," said Chancellor Pradeep K. Khosla. "I commend this year's Faculty Excellence Award honorees for their novel explorations, dedication to teaching and service to our community."
For these awards, faculty members are nominated by their academic peers in recognition of their exemplary contributions to the university. Final selections are made by a committee of Chancellor's Associates donors. Each honoree receives a commendation and bestowed $2,500.
The recipients of the 2018-19 Chancellor's Associates Faculty Excellence Awards are:
Excellence in Research in Humanities and Social Sciences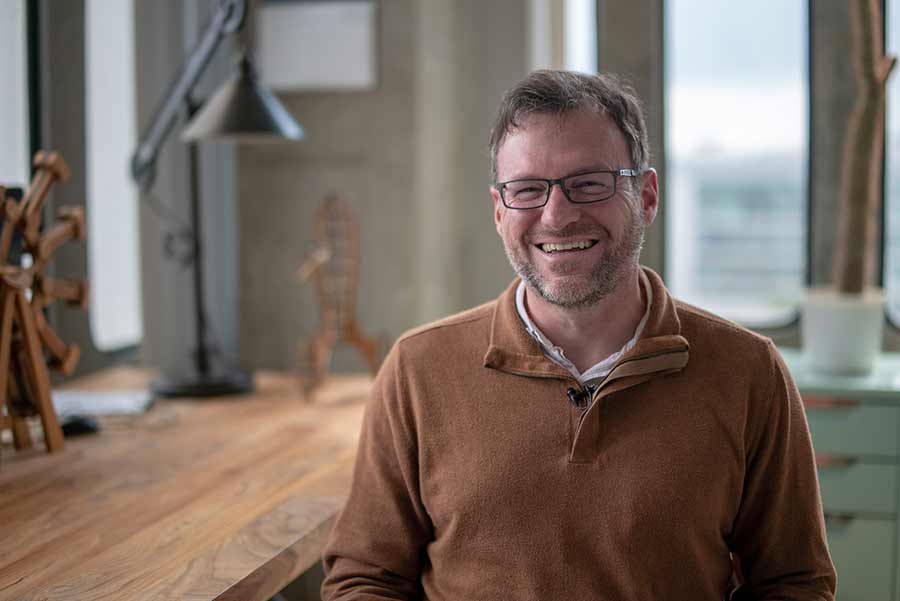 Craig Callender, Ph.D.
Professor of Philosophy
Craig Callender is renowned for his interdisciplinary approach to the "problem of time" in relation to quantum theory, relativity and statistical mechanics. Tackling this subject in his book, "What Makes Time Special?," he received the prestigious Lakatos Award in 2018 for creating "an ambitious and highly original contribution…nothing short of profound." A proponent of socially responsible science, Callender established the Institute for Practical Ethics in 2017, which he also co-directs.
"Professor Callender is a leading international voice in the philosophy of science; it is hard to overstate how important and influential his work—particularly on time—has been," said Dean of the Division of Arts and Humanities Cristina Della Coletta. "His most recent book is a major undertaking amounting to over 10 years of work. He has changed the terms in which debates about time are conducted and he has shaped the agenda for future research."
Excellence in Research in Science and Engineering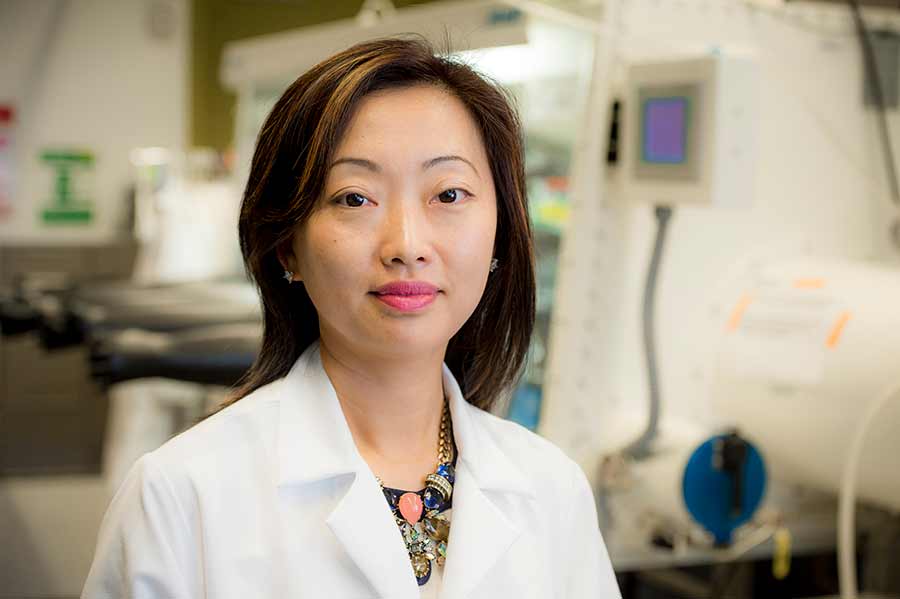 Y. Shirley Meng, Ph.D.
Professor of NanoEngineering and Materials Science
As principal investigator for the Laboratory for Energy Storage and Conversion, Shirley Meng is at the forefront of next-generation materials design. Holder of four patents and author of over 170 journal articles, she was elected a fellow of the Electrochemical Society in 2018 and appointed inaugural holder of the Zable Endowed Chair in Energy Technologies. Meng currently leads interdisciplinary energy research at the university as founding director of the Sustainable Power and Energy Center.
According to the Dean of Jacobs School of Engineering Albert P. Pisano, "Professor Meng is one of the brightest stars on the faculty in the Department of NanoEngineering. She is an extremely talented and productive researcher whose work is having an enormous impact in the energy storage field and its relation to climate change. In addition, she is a gifted teacher and mentor and has contributed in outstanding ways to broadening diverse participation within our programs."
Excellence in Community Service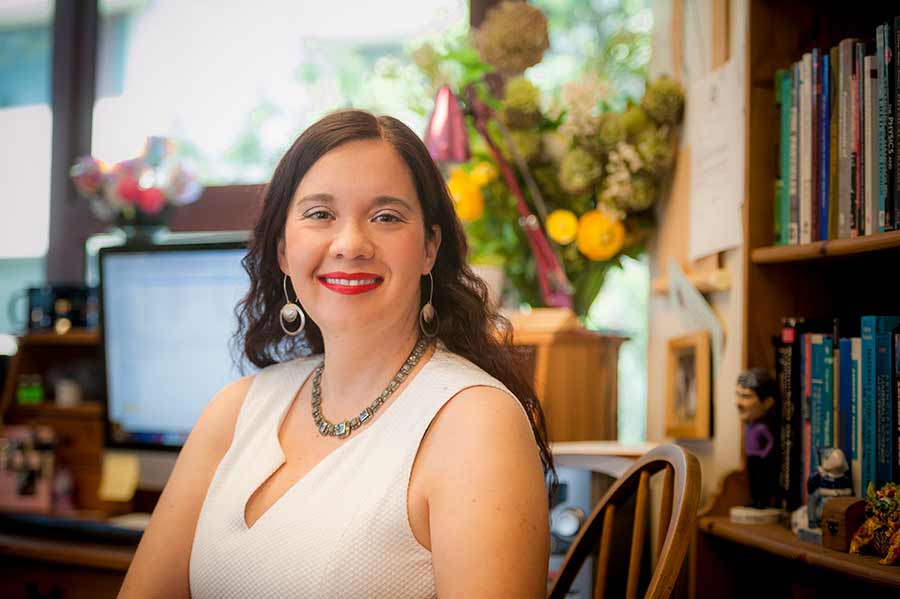 Olivia Graeve, Ph.D.
Professor of Mechanical and Aerospace Engineering
Known internationally, Olivia Graeve supports the recruitment and retention of underrepresented students by leading outreach programs such as Engaging Latino Communities for Education (ENLACE), a bi-national summer research program, and hosting conferences for graduate students through the Society of Hispanic Professional Engineers. She also promotes student success as director of the Inclusion, Diversity, Excellence and Achievement (IDEA) Engineering Student Center at the Jacobs School of Engineering.
"Professor Graeve is an exemplary role model and a person extraordinarily committed to community service," said Dean of Jacobs School of Engineering Albert P. Pisano. "Not only is she recognized internationally as an expert in materials for extreme environments, she brings hope to many by leading numerous outreach programs related to the recruitment and retention of women, Latinx/Chicanx and other underrepresented students in science and engineering."
Excellence in the Performing and Visual Arts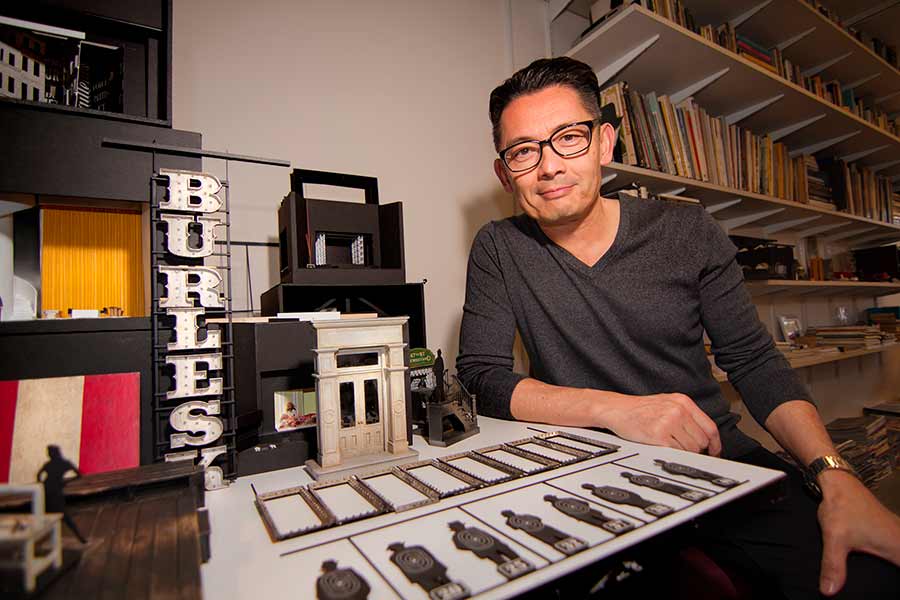 Robert Brill, B.A.
Professor of Scenic Design
Receiving two Tony Award nominations for scenic design has placed Robert Brill in the national spotlight, but his true passion is enriching learning experiences and mentoring emerging visionaries. In 2013, he was appointed artist-in-residence for La Jolla Playhouse, and since joining the university in 2015, he has developed seven world-premiere projects that inspire exploration of cultural intersections, including the current Broadway musical "Ain't Too Proud: The Life And Times of The Temptations."
On his prolific work, Dean of the Division of Arts and Humanities Cristina Della Coletta shared, "Professor Brill has arrived at UC San Diego with a stellar reputation and enormous influence in the world of theatre design; he continues to display massive energy and devotion to his craft both on campus and externally in the professional world. He is in high demand in the theater and opera world and he has received acclaim worldwide for his innovative work. We are thrilled and grateful to have him as a member of the division."
Excellence in Undergraduate Teaching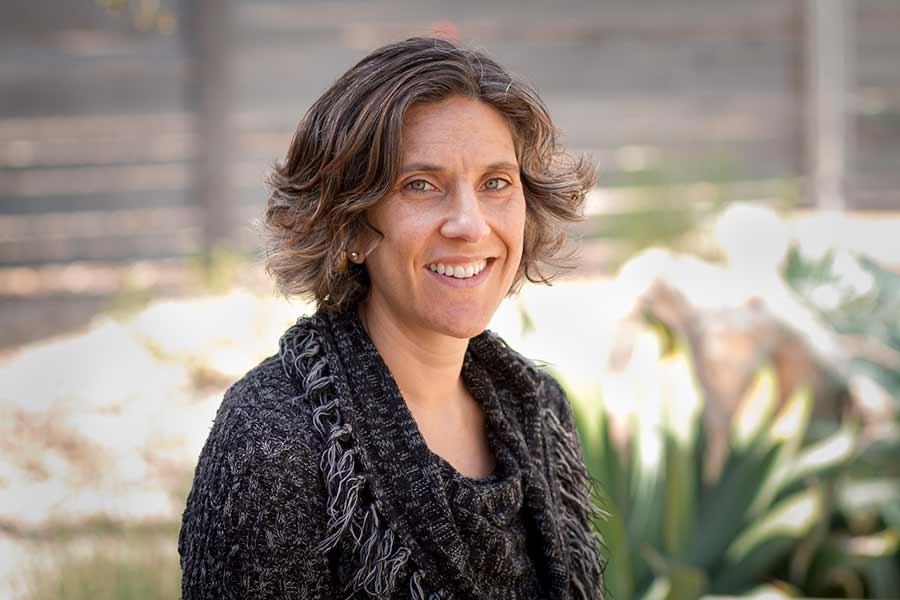 Christine Alvarado, Ph.D.
Teaching Professor of Computer Science and Engineering
Christine Alvarado is a popular instructor who creates learning experiences that develop students' technical skills, self-efficacy and passion for computer science. She spearheaded program modernization as chair of the Undergraduate Curriculum Committee, and she currently serves as CSE Undergraduate Vice Chair. Alvarado was named a distinguished member of the Association for Computing Machinery in part for developing the UC San Diego CSE Early Research Scholars Program, an apprenticeship initiative emphasizing inclusion.
"Professor Alvarado is not only the one of the most popular and effective lecturers on campus, she is also a world-class leader in computer science education and a champion of diversity in our field," said Computer Science and Engineering Professor Lawrence Saul. "Her effectiveness is a combination of her natural gifts, extreme dedication to students and her adoption of many of the best practices and student comments. Professor Alvarado's service to the department, campus and beyond has been nothing short of extraordinary."
Excellence in Graduate Teaching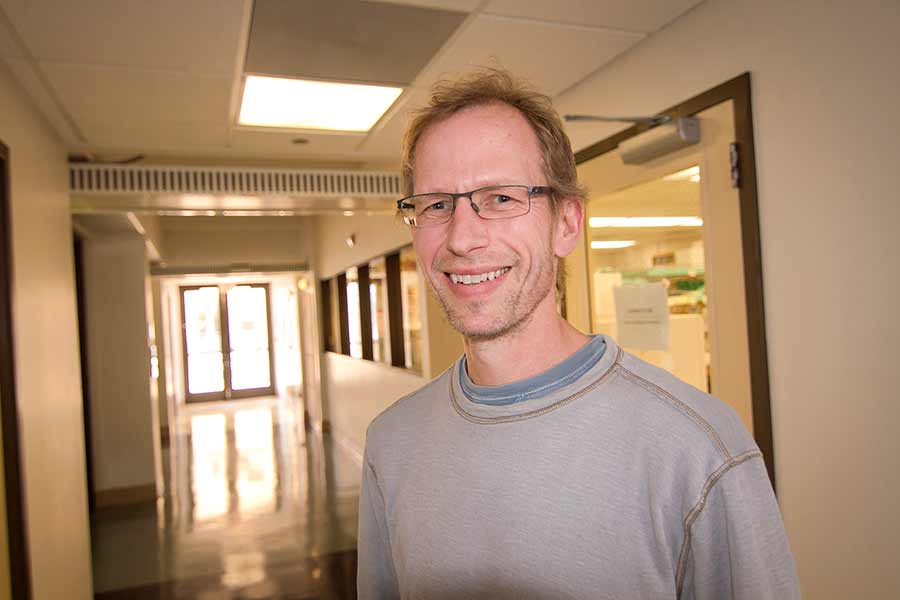 Jens Lykke-Andersen, Ph.D.
Professor of Molecular Biology
Fueled by intense dedication, Jens Lykke-Andersen serves as chair of his division's graduate program, advising and teaching first-year coursework for every student. He is an innovator in building interactive educational environments, "flipping" the classroom away from lecture-based instruction to interactive conversations that help learners distill complexities and evolve as rigorous scientists. Lykke-Andersen has earned numerous accolades, including the Pew Scholar Young Investigator Award and the Maximizing Investigators' Research Award.
Dean of the Division of Biological Sciences Kit Pogliano commended his tireless commitment,
"Professor Lykke-Andersen is an emerging and inspirational leader. In the relatively short time he has been in the division, he has had a major impact on our students, our curriculum and our program. He is an outstanding scientist, committed mentor and innovative instructor for both graduate and undergraduate students. With an exceptional ability to drive change through dedicated leadership, he has been critical to the success of our Ph.D. program."
The Faculty Excellence Awards are made possible by Chancellor's Associates, a program for donors who give an annual leadership gift of $2,500 or more to the university. Comprised of a diverse team of community champions—including alumni, parents, faculty, staff and friends—the philanthropic group partners with Chancellor Pradeep K. Khosla to help broaden access to higher education and cultivating student success. To learn more about Chancellor's Associates, visit their website here.
Stay in the Know
Keep up with all the latest from UC San Diego. Subscribe to the newsletter today.