Doing the 'Cha-Cha' with Acclaimed Journalist and Author Charles Blow
UC San Diego Extended Studies Presents Helen Edison Lecture Series at Park & Market on November 6
Media Contact:
Published Date
Media Contact:
Topics:
Share This:
Article Content
It took a couple of different career experiences and encouragement from an editor for Charles Blow to find his voice in his writing. A couple of decades later, Blow is now a highly influential and thought-provoking voice on national politics and cultures of our time.
As a current New York Times columnist known for his fearless brand of political and social commentary, Blow has also become a familiar face on TV and a frequent target for conservative critics. His column typically features charts, but it's mainly his words, written and spoken, that continue to spark conversation and debate about social and political issues of the day. As a speaker, Blow fearlessly tackles contentious issues, such as racism, childhood obesity, life in large cities, acceptance of gays in society, and the current administration. Blow has recently spoken on topics such as income inequality, xenophobia, teen pregnancy, education, and the relationship between journalism and justice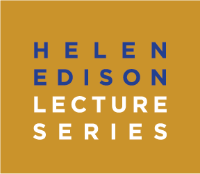 Blow will share his experiences and insights as part of the UC San Diego Extended Studies Helen Edison Lecture Series on November 6, 2023. The free public event, "Today's Social and Political Issues," will be held at UC San Diego Park & Market, a multi-tenant, mixed-use business, arts, and educational space in downtown San Diego's East Village. Opened in 2022, the unique space provides a mix of public, business, arts, and educational spaces for civic engagement, learning, and collaboration. It is located on a full city block in the East Village neighborhood of San Diego and adjacent to the UC San Diego Blue Line Trolley Extension, connecting the jobs center of Torrey Pines Mesa and the university's La Jolla campus to downtown and the U.S.-Mexico border.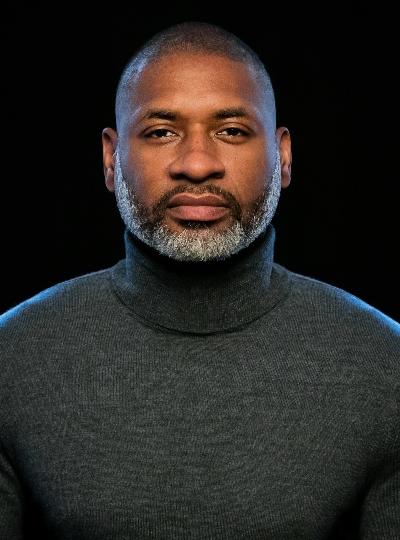 "I couldn't be more excited to welcome Charles Blow to the stage at UC San Diego Park & Market," said Andrew Waltz, Director, Arts Management, UC San Diego Park & Market, Division of Extended Studies. "His adept analysis on topics ranging from social justice & inequality to LGBTQ issues, and journalism's role in society, all masterfully connect a national, 10,000-foot view with what's happening on main street. Charles also defies norms with a genre-bending operatic work based on his acclaimed Fire Shut Up in My Bones book. His presentation at Park & Market will spotlight and intertwine these themes and with one another, and I hope guests will walk away feeling uplifted, inspired, and empowered."
That empowerment stems from Blow's childhood in segregated Louisiana and has shaped his passionate advocacy for social justice, equality, and the power of communication to effect meaningful change. He shares his journey to overcome a life of trauma and hardship, including sexual abuse, in his critically acclaimed memoir, "Fire Shut Up in My Bones." The memoir has become a groundbreaking opera by the first Black composer to premiere at the Metropolitan Opera—the multiple award-winning Terence Blanchard, who also graced the stage at Park & Market earlier this year.
Blow's other New York Times best-selling book, "The Devil You Know: A Black Power Manifesto," has been developed into a feature-length documentary that will air on HBO
The call-to-action book proposes a reverse migration of young Black people from northern cities to the South.
Here's an excerpt:
Race, as we have come to understand it, is a fiction; but, racism, as we have come to live it, is a fact. The point here is not to impose a new racial hierarchy, but to remove an existing one. After centuries of waiting for white majorities to overturn white supremacy, it seems to me that it has fallen to Black people to do it themselves.
In advance of Blow's appearance at UC San Diego Park & Market on November 6, as part of the Helen Edison Lecture Series, the Division of Extended Studies recently had a chance to speak with him more about his life, career, and advocacy and what keeps him going. This is what he had to say.
Q: How do you view the current state of America in terms of social justice?
Blow: America is in a bit of a dance - we have some progress and then a backlash of progress. It's like a cha-cha - two steps forward and two steps back. It's shocking to young people in particular because they live in periods where they have seen regression. Regression is a very normal part of American life.
Q: To you, what is the relationship between journalism and justice, and what do you think your role is in empowering people to effect change?
Blow: There may be multiple roles that I have to play as a human being. As a journalist, I keep a lot of distance between myself and activism. My role as a columnist is to bear witness, to record, and to give insights, but it is not to be that active energizing force. If it sparks an idea and makes people think or question something, all the better. My role as an author of books has a bit more latitude. It is a separate endeavor from being a journalist.
Q: Do you think racial equality, LGBTQ rights, and social justice are moving forward or backwards in America?
Blow: It's still this dance (the Cha-Cha). We are now in the midst of a full backlash. What we saw during the summer protests in 2020 after the death of George Floyd - the largest one in the history of civil rights - shocked people. Most people who protested in America were white kids. There's a direct line between that and cracking down on what people can be taught about racial history in schools and how we talk about transgender kids. What people don't talk about enough about is how the Black Lives Matter movement intersected with the queer life movement in America. We are now in the middle of the backlash against that. You can almost set your clock by it. It happens every 50 years in America - the great migration of African Americans from the south to the north, the civil rights movement, the first black president, etcetera.
Q: What would you like the audience at Park & Market to walk away with?
Blow: What we have to do is to tell everyone, including our young people, to study how people fight for justice in the periods of the backlash, not just during the movement. To me, it's a power issue. You have the power to protect yourself and a lot of people don't. People get tired. For people who are engaged in social justice work who want to be champions of those causes, how do those people behave and what do they do when they are in the middle of a backlash when the country turns its back on you, like where we are now.
You can learn lessons even from the mistakes. You have to stay the course. For example, Rosa Parks had been doing social justice work and training for that work for decades. That's the kind of commitment it takes during the backlash; when the next wave comes, somebody has to be ready. Everyone is so caught off guard right now and destabilized about how effective the resistance is being. It's disconcerting.
Q: You are such an incredible champion for so many critical, call-to-action issues. What keeps you going?
Blow: There is a reality in the world that cannot be denied and it is frustrating and infuriating. Waking up in the morning propels you that something is possible. Part of me writing my last book is that idea that you can't just be hoping and begging and wishing (for change). There has to be a way forward that is in your own ability to change it. I have that idea in my head that it is possible, and that is important for me to put that into the world again. It is important that I did that and it helped me because of my own personal exhaustion with this dilemma. I have children, and when you have children you are constantly trying to figure out a way to make the world a better place for them. The sun rises on them and sets on you. So I try to make things a little better. I am driven by them.
To engage in more insights by Blow, register here for his free Helen Edison Lecture Series event at UC San Diego Park & Market on November 6.
Topics:
Share This:
Stay in the Know
Keep up with all the latest from UC San Diego. Subscribe to the newsletter today.