Computing Beyond Bars
A UC San Diego PhD Computer Science Student and New Ford Fellow Opens Doors for California's Incarcerated Students
By:
Media Contact:
Published Date
By:
Media Contact:
Share This:
Article Content
The California Master Plan for Higher Education calls for "anyone from anywhere" in the state to be able to access a world-class college education. The intent was to create a place for every student, regardless of race or economic status. For Emma Hogan, a computer science PhD student at the University of California San Diego, the vision includes another underrepresented population: California's incarcerated.
She's teaching introductory programming to incarcerated people at the Richard J. Donovan Correctional Facility in San Diego to fulfill her vision.
Hogan, a newly minted Ford Foundation Fellow, is pursuing her work through UC San Diego's Computer Science Education Lab, where she is part of an interdisciplinary group of researchers studying how diverse students learn and succeed in computing and how participation in the field can be broadened.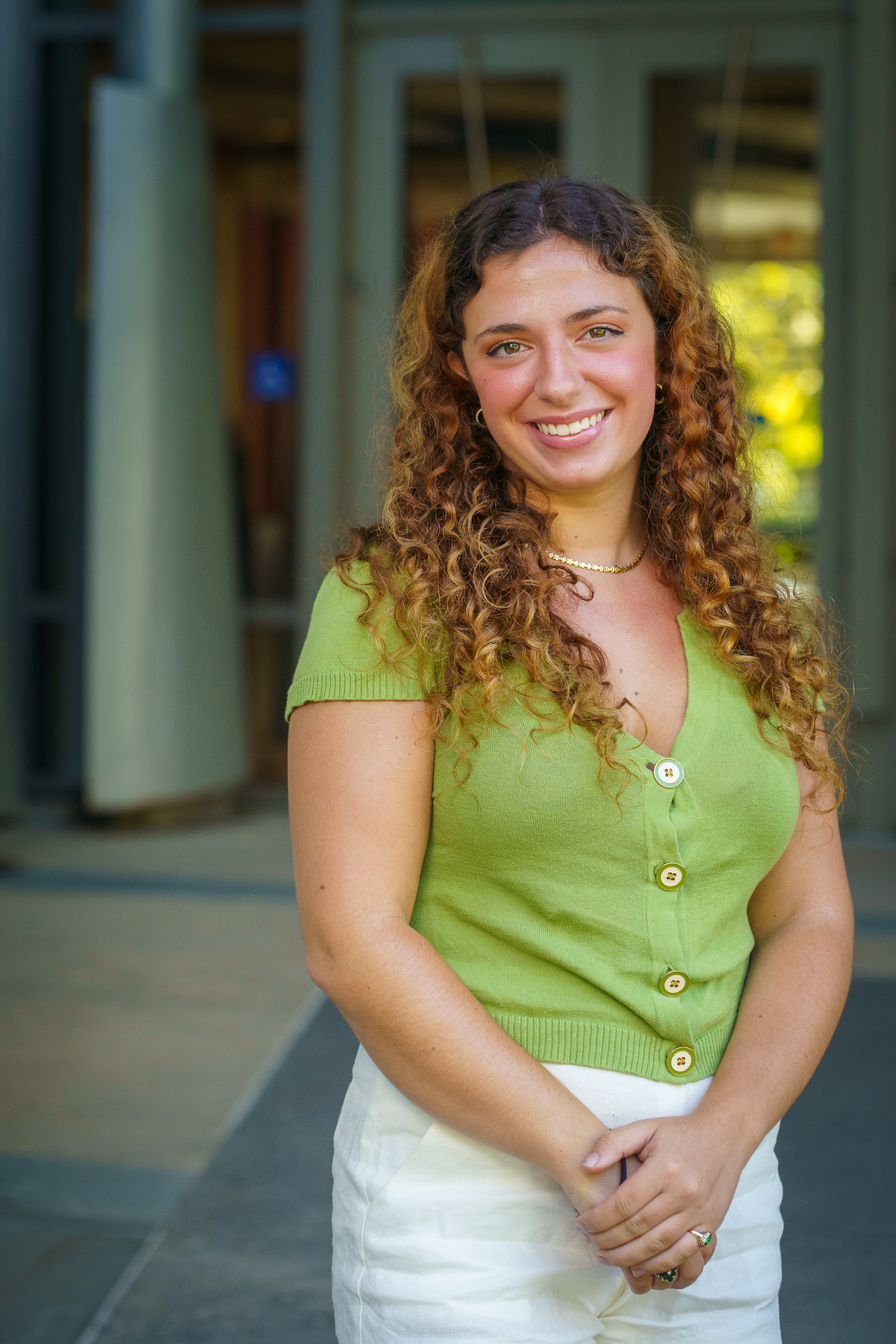 Co-founded by UC San Diego Department of Computer Science and Engineering Professors Leo Porter, William Griswold and Adalbert Gerald Soosai Raj, the lab aims to achieve better outcomes for all students interested in studying computer science.
Her research seeks to improve college-level computer science courses in prisons, offering incarcerated students the highest quality computer science education possible, she said.
That's important behind and beyond bars: First, the field of computer science stands to benefit from including more diverse perspectives, she said. Second, those in computer science are thought of — by themselves and others — as capable of doing something broadly considered to be difficult, Hogan said.
"Computer science education in prisons seeks to bring this source of fulfillment and positive regard to a group of people who scarcely have this experience otherwise," she said. Plus, for students in prison, "computing education could create pathways post-release to high-paying jobs, and social mobility for them and their families."
In Hogan's case, engaging her students involves traversing from university grounds and labs to classrooms behind bars. As part of a joint effort with UC Irvine's initiative, LIFTED (Leveraging Inspiring Futures Through Educational Degrees), Hogan teaches Introductory Programming in-person at the Richard J. Donovan Correctional Facility in San Diego. Her computer science course fulfills a degree requirement for the students.
LIFTING Up Incarcerated Populations
Piloted in 2020 in partnership with California state prisons and community colleges, LIFTED enables incarcerated individuals to apply to transfer into UC Irvine as juniors and earn a bachelor's degree while serving their sentence. It is the first in-prison BA-degree completion program in the University of California system. The program eventually could be replicated at UC campuses throughout the state.
"Computer science has historically been an esteemed, exclusive field overwhelmingly dominated by white men who come from privileged backgrounds," said Hogan. "I've had the great honor of witnessing students excel in my computer science course, seeing firsthand a freedom from limited beliefs of what they previously thought they were capable of."
Correctional education programs like LIFTED change the trajectory for incarcerated individuals who participate, opening doors to civic involvement and future employment. LIFTED cites a 2014 nationwide survey by RAND which found that participants in prison education programs were significantly less likely to recidivate than non-participants. The study contrasts a 60% recidivism rate for incarcerated people with no college experience to a 5.6% rate among those who earn a bachelor's degree.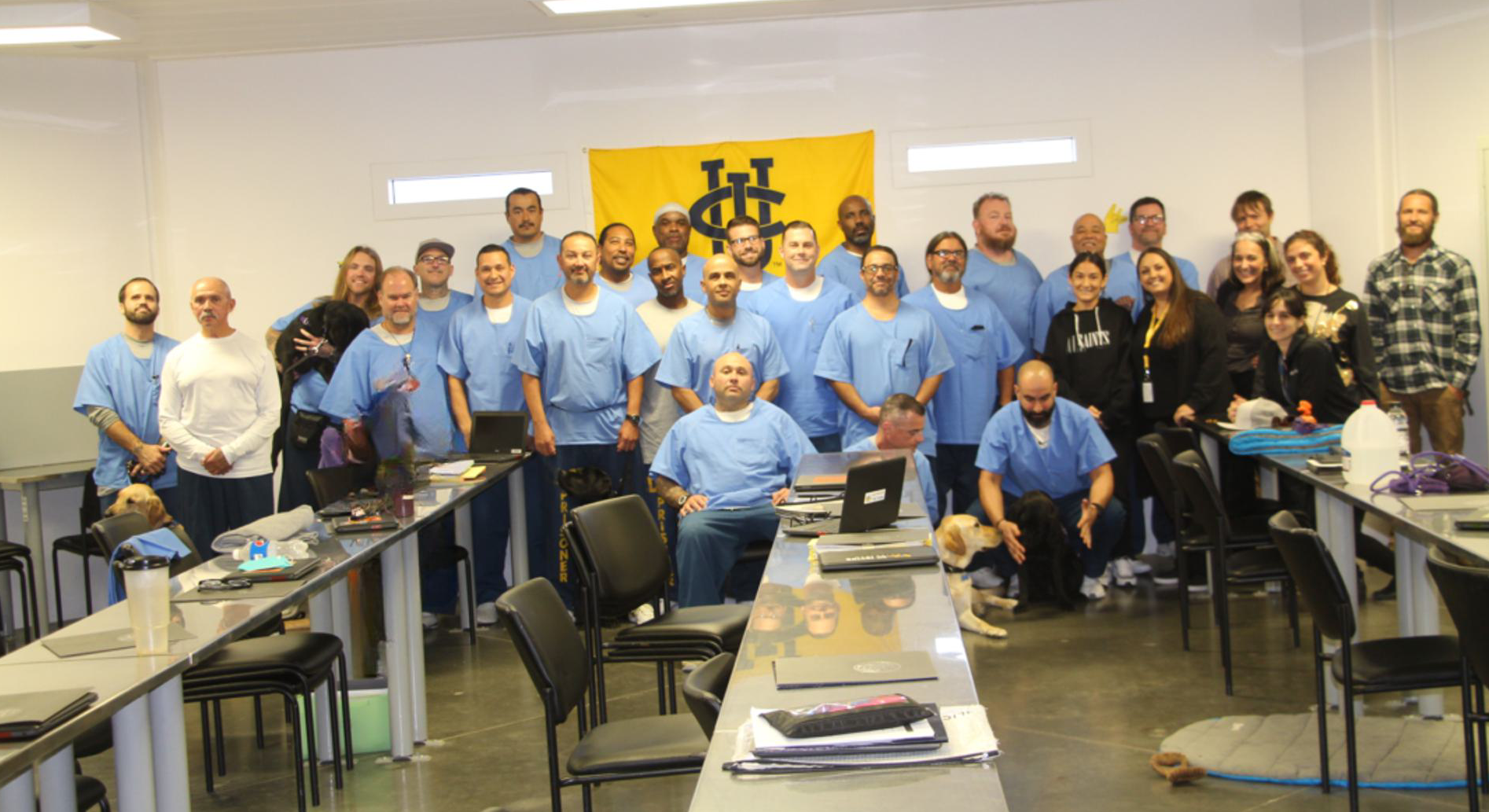 LIFTED offers an economic advantage as well. According to the program, the estimated annual cost of incarceration is $106,000. This is roughly double the cost of a year of in-state tuition with room and board, estimated at $41,052 by UC Admissions for the 2023-24 academic year. Additionally, education provides formerly incarcerated individuals a viable pathway into the work force, allowing them to achieve greater financial independence while contributing to the economy.
In recognition of her work to boost computer literacy with incarcerated students, Hogan was awarded a 2023 Ford Foundation Fellowship. Administered by the National Academies of Sciences, the prestigious fellowship is awarded to individuals who have demonstrated superior academic achievement, are committed to a career in teaching and research, and are well prepared to use diversity as a resource for enriching the education of all students. Hogan was one of two computer scientists recognized in this year's cohort of 130 scholars.
"Having this fellowship will directly translate to more time and resources I can devote to increasing awareness and knowledge in the computer science education community about how we can best serve incarcerated college students, and bettering my own teaching," Hogan said. "These students deserve the best."
Stay in the Know
Keep up with all the latest from UC San Diego. Subscribe to the newsletter today.