Collegiate Character
UC San Diego colleges grow in response to increased demand.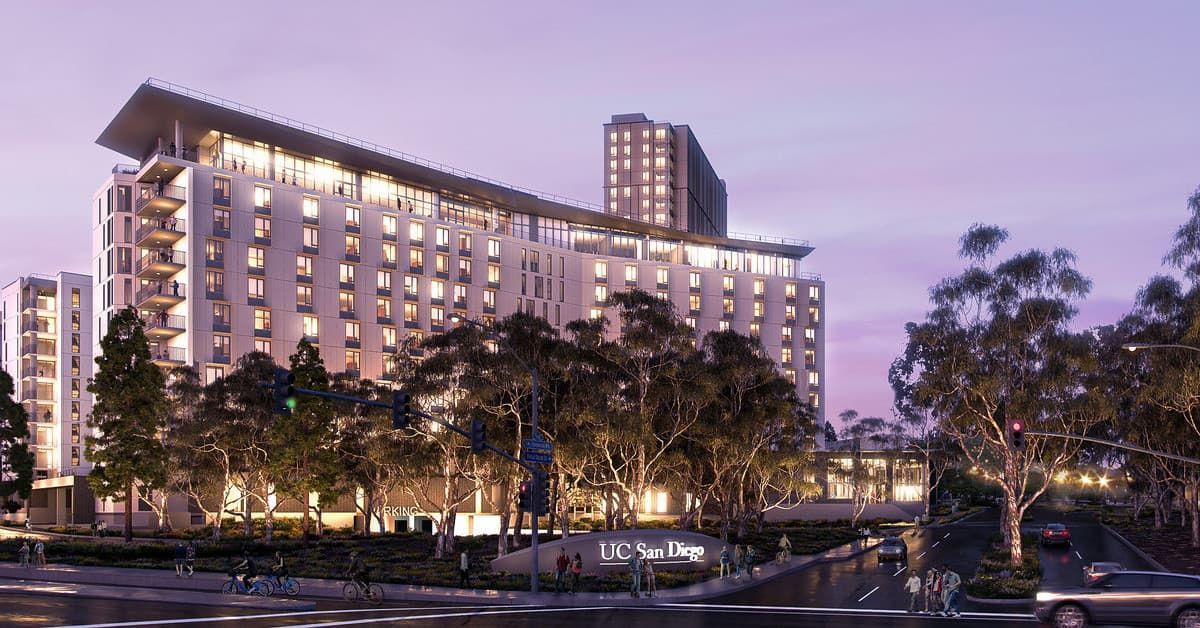 Published Date
By:

Topics:
Share This:
Article Content
This story was published in the Spring 2023 issue of UC San Diego Magazine.
Each of UC San Diego's seven — soon to be eight — colleges has its own flair. But it doesn't develop overnight. Alumnus Christopher Sweeten '07 remembers the exciting, albeit daunting, opportunity he and his peers had in shaping Sixth College as part of its inaugural class in 2002.
"Students from other colleges helped create the first draft of our constitution," says Sweeten, who served as Sixth College's first student council chair. "But we wanted to be unique and didn't feel the need to conform to what was taking place at the other colleges."
UC San Diego is the only campus in the University of California system where undergraduate students apply to a college regardless of their chosen major. Inspired by similar concepts at the universities of Oxford and Cambridge, the larger university is divided into smaller college communities or neighborhoods. This allows undergraduate students the chance to be part of a unique residential and academic setting with distinct traditions and general education offerings. It's the best of both worlds: being surrounded by familiar faces in the style of a small liberal arts college while benefiting from the resources and faculty expertise that can only be found at a large research university.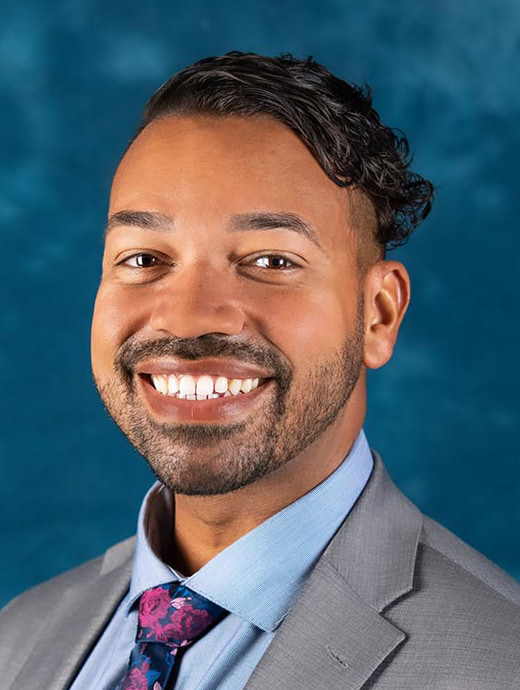 From the start, Sixth College sought to be ahead of the curve. Arriving on campus as a new first-year, Sweeten and his 300 college classmates were given a personal digital assistant, or PDA, a pre-cursor to today's ubiquitous cell phone. With the device in hand, learning, engagement and community building received a jumpstart bolstered by the college's theme of "Culture, Art and Technology." Today, Sixth College students are immersed in a digital world and are provided experiential learning opportunities to explore how art and technology shape and propel culture forward.
And two decades after Sixth College welcomed its students, two new colleges have emerged in response to exponential growth at UC San Diego.
UC San Diego consistently receives the second highest number of applications of any college in the nation — over 150,000 prospective first-year and transfer students applied in fall 2022. And while the colleges are each designed to serve 4,000 undergraduate students, more college-eligible students are graduating from high school every year. Additionally, all University of California campuses have been mandated by the Regents to enroll an additional 10,000 undergraduates from California over the next several years. As a result, UC San Diego is updating its long-range development plan to ensure that campus infrastructure keeps pace with the growing Triton community.
In 2020, Seventh College welcomed an inaugural cohort of 600 undergraduates. Students live in a set of modern, 15-story apartment buildings, called The Village, on the northwest side of campus, with enviable views of the Pacific Ocean. Their academic course requirements are centered around the theme of "A Changing Planet," designed to prepare them to tackle pressing issues such as the climate crisis, mass migration and rapid technological change.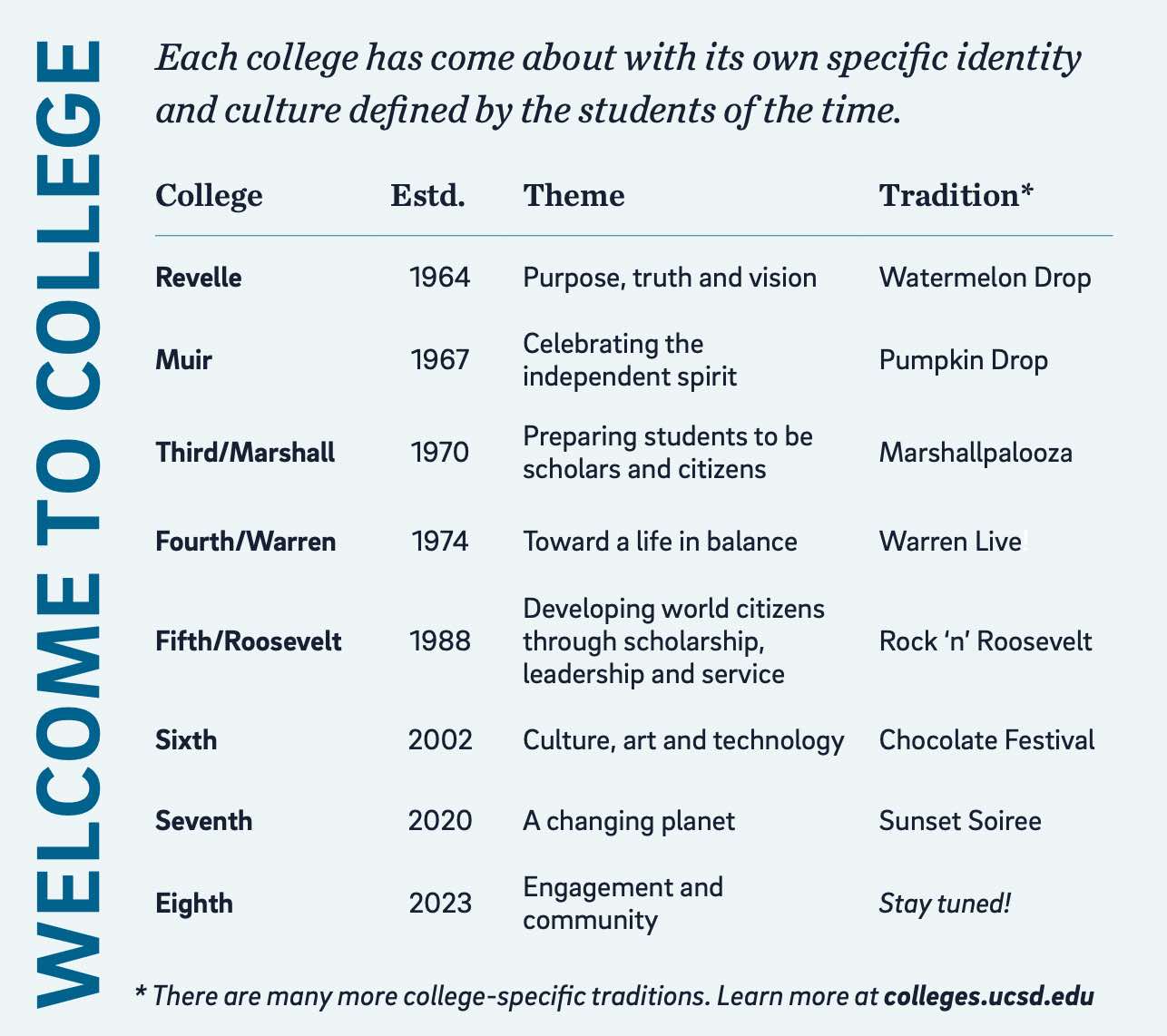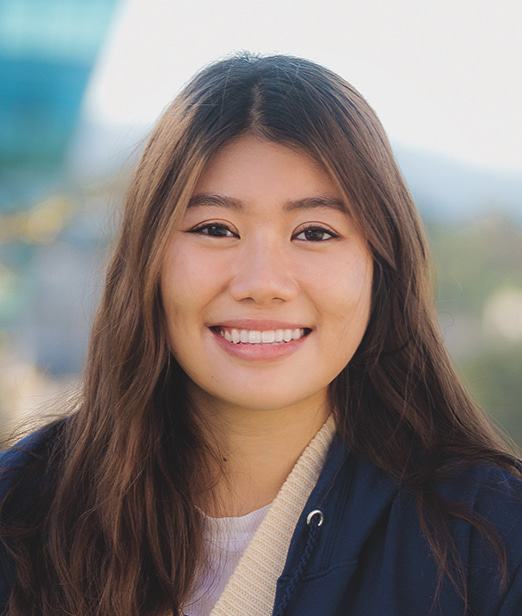 Han Mai, now a third-year student at Seventh College, was intrigued by the prospect of starting something from the ground level. "The other colleges have been established for years, and they have set a precedent for how things are run and which traditions are celebrated," she says. "But we're starting from a blank slate, and it's exciting to make the college representative of our time and our class."
Transitioning to life as a college student can be challenging under normal circumstances, but the COVID-19 pandemic added an extra hurdle. Yet Mai embraced the challenge, becoming director of spirit for Seventh College's Student Council, followed by director of events the following year. She and her peers were able to form close bonds while rallying pride virtually and in person — even winning the annual UnOlympics college competition last fall.
The efforts made by Seventh College students to forge a college identity will serve as a model for the future inaugural class of Eighth College, which will open in fall 2023. The undergraduates will reside in the new Theatre District Living and Learning Neighborhood located at the south end of Ridge Walk near the La Jolla Playhouse.
The new neighborhood will feature flexible classrooms, a dining hall, restaurants, convenience retailers, outdoor recreation areas and more. The new construction includes five buildings ranging in height from nine to 21 stories; two will house a combined 2,000 undergraduate beds. With the addition of Eighth College, all first- and second-year students will have guaranteed housing in their college.
With a theme of "Engagement and Community," Eighth College students will connect with communities to address some of the most difficult challenges facing humanity — from structural racism and economic disparity to the spread of infectious disease and ecological degradation.
"Eighth College will help inform and develop the next generation of leaders that will have a clear understanding of communities — both their needs and the power they hold in creating solutions to solve the most difficult challenges of our time," says Dean of Undergraduate Education John Moore.
There's no telling what direction the first undergraduates of Eighth College will take when dreaming up their identities. But that's the spirit of the college system — the freedom to explore and make new connections while also being a valued member of the UC San Diego campus.
Topics:
Share This:
Stay in the Know
Keep up with all the latest from UC San Diego. Subscribe to the newsletter today.