Co-chair of UC San Diego's United Way/CHAD Campaign Nominated for Lifetime Achievement Award
Campus campaign closes April 13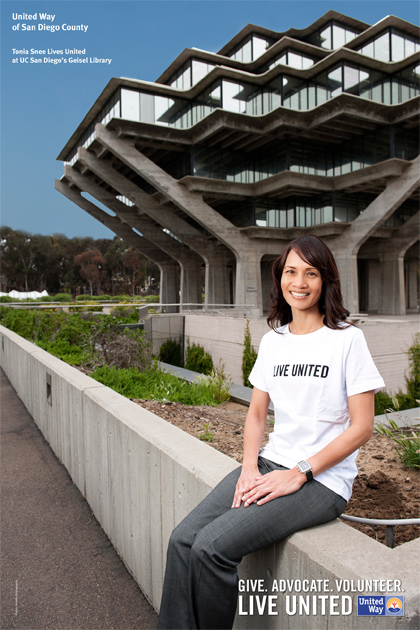 Tonia Snee
Tonia Snee, co-chair of UC San Diego's United Way/CHAD campaign, was among three people nominated for the most prestigious award, the Lifetime Achievement Award. Snee, an administrative specialist in Human Resources, was honored as an "all star" for her dedication and "steady presence" in managing the campaign since 2005.
Snee has co-chaired UC San Diego's campaign since 2008. In this leadership role, she continues to be the driving force behind all facets of the campaign during its annual cycle, from coordinating the campaign kickoff to overseeing a steering committee comprised of a representative from the Chancellor's Office and each vice chancellor area. Snee's innovative and creative approach to juggling a multitude of responsibilities was cited as being critical to the campaign's continued success at UC San Diego, said Holly Baughman, director of Resource Development for the United Way of San Diego County.
"Tonia's highly organized way, extreme efficiency, and the amazing driving force she holds for the campaign is invaluable," Baughman said in presenting the award.
For the 2012 campaign, United Way of San Diego County also selected Snee to participate as a Live United model in which she is featured on San Diego's campaign poster as well as one of the marketing brochures, What Your Dollar Provides, to help promote awareness about United Way.
Faculty and staff can pledge their support to UC San Diego's United Way/CHAD campaign through April 13, the final day of the campaign.
Stay in the Know
Keep up with all the latest from UC San Diego. Subscribe to the newsletter today.