Clinical Trial Studying Possible New Treatment Option for Patients with NAFLD
$9 million grant supports new study of utilizing semaglutide for liver disease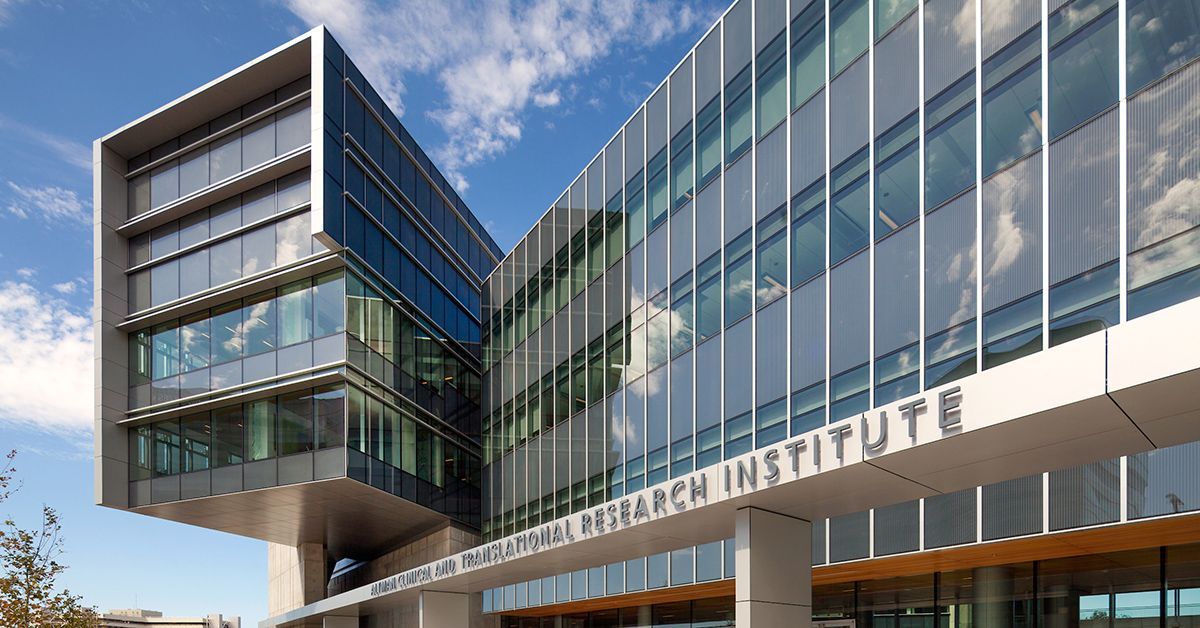 Published Date
By:
Topics:
Share This:
Article Content
According to the National Institutes of Health, approximately 24% of adults in the United States have nonalcoholic fatty liver disease (NAFLD), an umbrella term for a range of liver conditions affecting people who drink little to no alcohol that can lead to cirrhosis, liver cancer and liver failure.
Currently, there are no medications approved by the U.S. Food and Drug Administration (FDA) to treat NAFLD.
A recent $9.57 million grant awarded to researchers with the UC San Diego NAFLD Research Center at University of California San Diego School of Medicine will support a clinical trial to study a new treatment option for patients with the disease.
"Liver disease is a silent killer, and most people do not know they have a liver problem until it is advanced to cirrhosis because there are no obvious symptoms," said Rohit Loomba, MD, chief of the Division of Gastroenterology and Hepatology and director of the NAFLD Research Center at UC San Diego School of Medicine. "The results from our study could have a global impact on clinical care for patients with NAFLD and other chronic liver diseases."
Known as the SAMARA Study, the clinical trial will examine if an FDA-approved medication called semaglutide, which is commonly used for the treatment of type 2 diabetes and obesity, could be a promising treatment option for patients with liver scarring caused by NAFLD.
Semaglutide belongs to a class of medications known as glucagon-like, peptide-1 receptor agonist (GLP-1 RA) that mimics the GLP-1 hormone released in the body's gut in response to eating.
The randomized clinical trial will include 120 participants diagnosed with type 2 diabetes and obesity, who will either inject the drug or a placebo. Participants will administer the injection once a week and will follow a dose escalation schedule over a period of 16 weeks until they reach 2.4 mg weekly.
The participants will be screened with routine blood work and undergo a test for liver stiffness and liver fat using an ultrasound-based device in the patient's primary care doctor's office.
"Unlike other similar trials for NAFLD, the SAMARA Study is the first of its kind in that it will be screening patients for eligibility using non-invasive methods that are applicable and practical in real-world, primary care settings," added Loomba, gastroenterologist and hepatologist at UC San Diego Health. "By doing this in the primary care doctor's office, we are hopeful this will provide an improvement in the detection and care for patients."
NAFLD and NASH — otherwise known as nonalcoholic steatohepatitis, is the most severe form of NAFLD and consists of excessive fat build up in the liver. Individuals who are overweight, have type 2 diabetes or have a family member with NAFLD are at a higher risk of developing the disease.
According to Loomba, it's anticipated that NAFLD will be the leading cause of liver transplantation in the United States by 2030, with type 2 diabetes and obesity being major risk factors for significant liver fibrosis due to NAFLD.
"Being awarded this grant represents an important step toward engaging populations in research, science and medicine to improve the health of individuals currently living with NAFLD," said Loomba.
SAMARA is short for the full name of the clinical trial: Semaglutide treatment in the real-world for fibrosis due to NAFLD in obesity and type 2 diabetes mellitus.
Currently open at UC San Diego Health, an additional trial site is expected to open through a federally qualified health center that operates clinics in the Vista and Riverside counties to enable underserved populations to participate in the study.
Upon completion of the SAMARA Study, the next steps will be conducting a larger, multicenter, international trial.
UC San Diego Health ranked No. 1 in San Diego in the 2023-2024 U.S. News & World Report "Best Hospitals" survey and was placed on the "Best Hospitals National Honor Roll," a distinction awarded to only 22 hospitals nationwide. Gastroenterology & GI Surgery ranked top 20 in the nation for gastroenterology care and surgery.
Disclosure: Rohit Loomba serves as a consultant to Aardvark Therapeutics, Altimmune, Amgen, Anylam/Regeneron, Arrowhead Pharmaceuticals, AstraZeneca, Bristol Myers Squibb, CohBar, Eli Lilly, Galmed Pharmaceuticals, Gilead, Glympse Bio, Hightide, Inipharma, Intercept, Inventiva, Ionis, Janssen, Madrigal Pharmaceuticals, Merck, Metacrine Inc., NGM Biopharmaceuticals, Novartis, Novo Nordisk, Pfizer, Sagimet, Terns Pharmaceuticals, Theratechnologies, 89 bio and Viking Therapeutics. Loomba is a cofounder of LipoNexus Inc.
Topics:
Share This:
Stay in the Know
Keep up with all the latest from UC San Diego. Subscribe to the newsletter today.