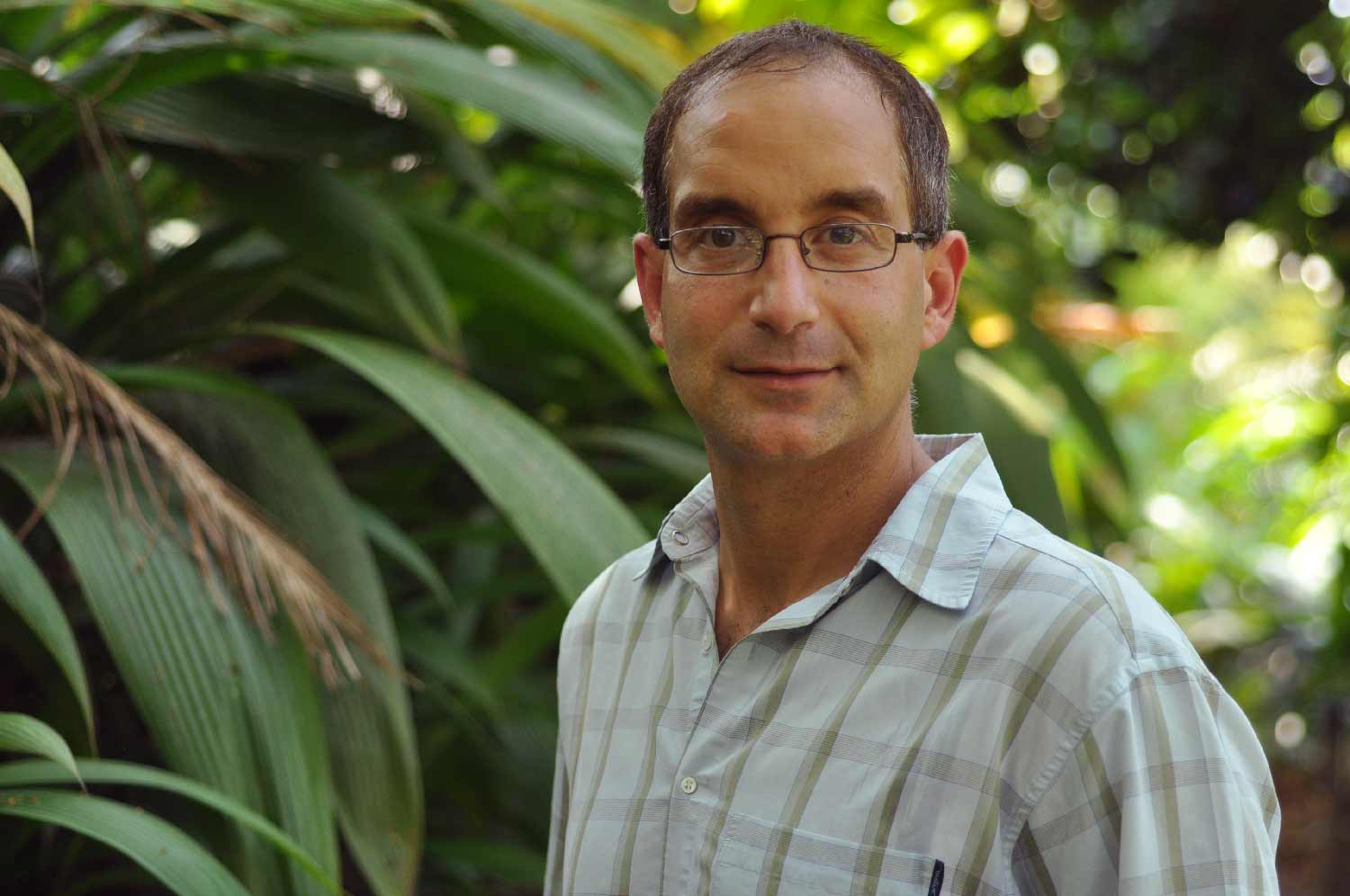 Clean-tech Czar
As point person for San Diego's Cleantech Initiative, UC San Diego alumnus Jacques Chirazi has steered city's strides in sustainability
Electric vehicle owners have someone to thank the next time they put their car in park under a solar-powered charging station at the San Diego Zoo. It's the same person who launched the region's first-ever electric car sharing program a few years ago.
Beyond the roadways, he's also one of the people San Diegans can thank for having approximately 335 more clean technology employer prospects to earn a paycheck from than they did a decade ago.
His name is Jacques Chirazi and he has managed the City of San Diego's Cleantech Initiative since its inception in 2007. A 2004 graduate from the UC San Diego School of Global Policy and Strategy, Chirazi basically holds the chisel that sculpts San Diego's strides toward sustainability.
Creating a clean tech sector
Looking back to his start in nearly a decade ago, Chirazi explained: "I was hired to help create and foster growth of the local clean-tech cluster in San Diego. It was something totally new for the city."
Chirazi was tasked with making the vision put forth by former San Diego Mayor Jerry Sanders a reality. Drawing from what he learned at UC San Diego about the power of working in teams, he called on university members, nonprofit leaders and personnel from trade organizations to make the endeavor a citywide labor of love.
San Diego's clean-tech cluster at the time was about 115 companies with a focus on manufacturing, and research and development pertaining to technologies such as smart grids, wind power, biomass and biofuel.
Today, there are roughly 450 companies comprising the cluster. As well, San Diego stands among the most sustainable cities in the United States, ranking No. 3 in the nation for clean-tech leadership and No. 1 in the nation for solar installations, Chirazi said.
Since checking this big box, Chirazi's responsibilities have broadened to focus on growing San Diego's "innovation economy" and bolstering biotech, cybersecurity, robotics and startup ecosystems, among other small projects—like in February when he and Mayor Kevin Faulconer unveiled the city is doubling down on its electronic vehicle infrastructure.
What remains consistent about Chirazi's role, however, is that it is the perfect pairing of his business and consulting background with an education from the School of Global Policy and Strategy.
Getting to environment policy
"When I graduated, I wanted to work in environmental policy," Chirazi recalled. "Prospects were limited at the time."
Ultimately, he entered into and held a successful career in consulting at Bainbridge, but never shook his hunger for having a hand in environmental policy. Which is why, when a former faculty member alerted him that the City of San Diego was hiring for his current position, Chirazi jumped at the opportunity.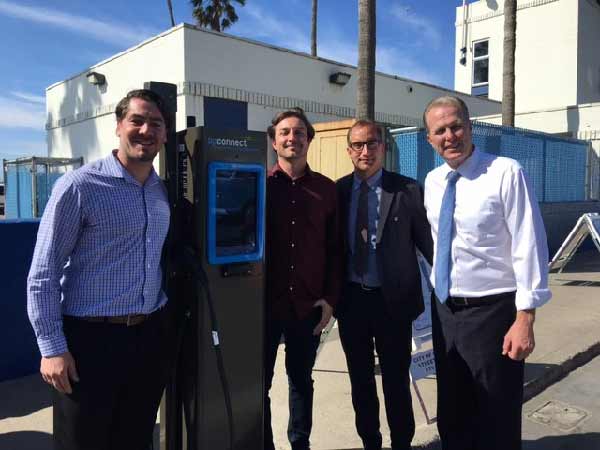 "One thing that is amazing about the School of Global Policy and Strategy is it's really a professional school," Chirazi said of his education paying off today. "The tools you're being given are practical. You use them immediately on the job."
Moreover, he said, it got him hooked on being challenged.
"If I have to tackle a project that is predictable, it's not fun for me," he said. "I'm very persistent. That's just one skill I learned."
This mindset is perhaps what also has allowed Chirazi to evolve his interest in and aptitude for environmentalism over the years—an interest that recently has trickled into biomimicry.
Passing on ever-evolving passions
Biomimicry, to paraphrase Chirazi, is an approach to innovation that seeks sustainable solutions to human challenges by emulating nature's time-tested survival and adaption strategies. The goal is to create products, processes and policies—new ways of living—that are well-adapted to life on earth over the long haul.
"I've always been interested in conservation of species and how we can co-exist with nature," he said. "Which is why when I learned of biomimicry, it really opened up my mind. I got 'the bug,' as we say in the biomimicry community. You get infected and there's no cure."
In addition to getting "the bug," Chirazi also got certified in biomimicry through a two-year, online program and has now established biomimicry networks in both San Diego and Switzerland, where he was born and raised. As well, he teaches courses on biomimicry, among other topics around sustainability, at UC San Diego Extension and San Diego Gas & Electric's Energy Innovation Center.
"I've always considered myself an environmentalist who wants to change the world for the better, but I also want to help others make that change," Chirazi said of instructing. "The best way to make an impact is to bring people along with you. If we support one another, the tide will raise all boats. If you help your neighbors succeed, you help your community succeed."
Being passionate about the impact you make doesn't hurt either, Chirazi underscored, and encouraged from experience:
"Whatever you're passionate about, in the long run you'll get there. It might take years to get to what you want to accomplish. But if you're really passionate about a field or an area, don't give up on it."
Stay in the Know
Keep up with all the latest from UC San Diego. Subscribe to the newsletter today.