Celebrating Black History Month at UC San Diego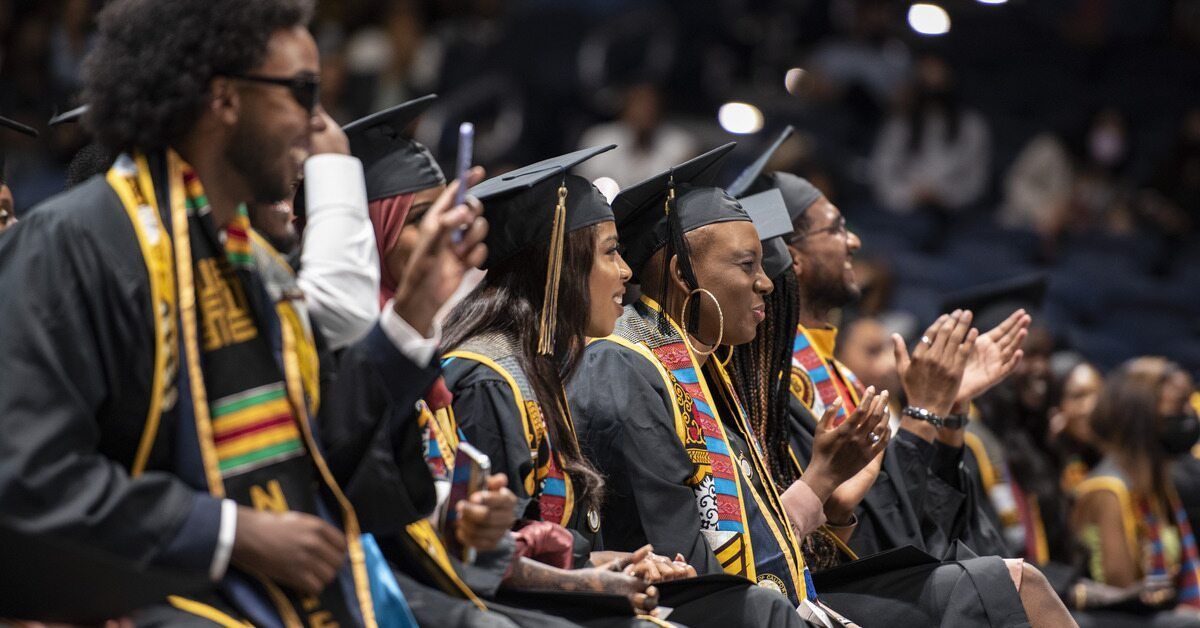 Published Date
By:
Share This:
Article Content
Throughout the month of February, UC San Diego will celebrate Black History Month with a series of in-person and virtual events that recognize and commemorate the rich history, culture and contributions of African Americans. For 2023, which marks UC San Diego's 21st annual Black History Month celebration, the university is highlighting the theme "Black Resistance, The Work Toward Freedom Continues."
"UC San Diego's commemoration of Black History Month is an important campus tradition that unites students, staff, faculty and alumni with opportunities for both celebration and education," said Chancellor Pradeep K. Khosla. "Here at the university and beyond, I encourage Tritons to come together to learn more about the challenges, achievements and impactful historical legacy of the Black community."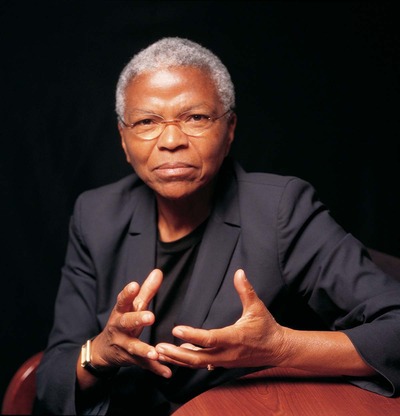 Alongside February's array of programs and workshops, the annual theme will be spotlighted during UC San Diego's 21st Annual Black History Month Celebration and Scholarships Awards Ceremony. Author, activist, educator and historian Dr. Mary Frances Berry will serve as keynote speaker at the Feb. 25 event, which features a brunch, musical performances, opportunities for giving and more.
Black History Month at UC San Diego is a collaborative effort between various units and departments on campus, coordinated by the Black History Month Planning Committee. In addition to the scholarship brunch, Tritons will have the opportunity to engage in meaningful and inspiring events such as a panel on Black trailblazers in California's music culture, a roundtable discussion featuring Black staff who have led in service of the University of California as well as a presentation featuring California's Secretary of State Dr. Shirley Weber.
"Black history is American history, and the events throughout the month explore the experiences, contributions and long legacy of excellence, resilience and love that we have created," said Pamela Fruge, chair of the Black History Month Planning Committee.
Reflecting on "Black Resistance"
In alignment with the national theme designated by the Association for the Study of African American Life and History (ASALH), UC San Diego's 2023 theme centers on the continued fight against oppression and systemic racism as well as the push for racial equity and justice.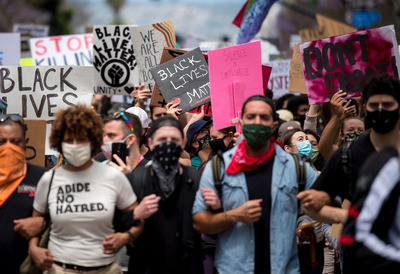 "Our 2023 theme is focused on acknowledging the ongoing fight against oppression and racism in all forms," said Fruge, who serves as chief administrative officer for the UC San Diego Undergraduate Colleges Business Office. "At our culminating scholarship brunch event, Dr. Mary Frances Berry—an educator and longtime activist for civil rights and freedom—will share her expertise on where we go from here, as we watch many of those hard-won freedoms fall away."
For more than four decades, Dr. Berry has been one of the most visible and respected activists in the cause of civil rights, gender equality and social justice. Serving as Chairperson of the U.S. Civil Rights Commission, she led the charge for equal rights and liberties for all Americans over the course of four Presidential administrations. A trailblazer for women and African Americans alike, she also became the first woman to head a major research university as Chancellor of the University of Colorado at Boulder.
To purchase individual tickets to attend the 21st Annual Black History Month Celebration and Scholarships Awards Ceremony, please email blackhistorymonth@ucsd.edu.
Below is a sampling of events featured as part of UC San Diego's Black History Month Celebration. A full list of events and more information is available on the UC San Diego Black History Month website.
Feb. 06 - March 25
Blacktronika: Afrofuturism in Electronic Music | Exhibit
Hosted at The Nest at Geisel Library, this free exhibit shines a light on the UC San Diego course Blacktronika: Afrofuturism in Electronic Music. The course, created by Assistant Music Professor King James Britt, researches and honors the people of color who have pioneered groundbreaking genres within the electronic music landscape. Visit the library to view an assortment of Britt's course materials, a selection of electronica instruments and more.
Feb. 8
Black Italy in Film — A Screening and Conversation with Filmmakers Antonio Dikele Distefano & Fred Kuwornu
Join Black Studies Project, European Studies and The Suraj Israni Center for Cinematic Arts for an afternoon in conversation about exciting developments in Black Italian filmmaking with filmmakers Antonio Dikele Distefano and Fred Kuwornu. The event will begin with an informal conversation between the artists, followed by a reception and a screening of Distefano's 2022 film "Autumn Beat." The film is an exciting and unprecedented story about Black culture in Italy, and the role of music as a means of redemption and search for identity.
Feb. 14
Tuesday Tunes: Beyoncé, Little Simz, Lizzo, Tierra Whack, Megan thee Stallion
Visit the Women's Center to celebrate Black History Month with a medley of songs
and music videos by Black artists! At this casual listening party, explore the music of artists such as Beyonce, Lizzo and more. Attendees will examine the artists' work through an intersectional feminist lens and have a discussion about the lyrics and music video visuals.
Feb. 15
"Celebrating the Joy and Resistance of the African Diaspora"
Join HDH Dining Services and Human Resources in a day of celebration filled with music, food and more. Visit Café Ventanas at Eleanor Roosevelt College to check out fun activities such as dancing and giveaways, as well as browse a selection of vendors.
Feb. 21
Feminist Film Club: The Woman King
Take part in the Women's Center's first Feminist Film Club viewing of winter quarter, where attendees will watch The Woman King in honor of Black History Month. The screening will be followed by an in-person discussion focusing on how the representation of Black women differs from historical stereotypes and previous media depictions, as well as how the narrative provides a non-Eurocentric perspective on colonialism. Guests are invited to bring pillows and blankets; pizza and snacks will be provided.
Feb. 25
UC San Diego's 21st Annual Black History Month Celebration and Scholarships Awards Ceremony
At the university's annual Black History Month celebration, join in an afternoon featuring a delicious brunch, musical entertainment, recognition of Black student scholars at UC San Diego and more. The event takes place at Price Center and will showcase author, activist, educator and historian Dr. Mary Frances Berry as the 2023 keynote speaker.
Feb. 28
Brandon Coleman
Bending the future of sound, taking ivory and ebony to destinations unknown, is keyboard maestro, vocalist, composer, producer, arranger and astral traveler Brandon Coleman. A regular fixture with Babyface, Donald Glover, Flying Lotus, and Kamasi Washington's band, Coleman represents a new chapter in the evolution of jazz and funk fusion. Tickets are now available for this UC San Diego ArtPower event, which takes place at the Loft.
Stay in the Know
Keep up with all the latest from UC San Diego. Subscribe to the newsletter today.