Celebrate the Preuss Promise on April 22
By:
Phoebe Skok

Erika Johnson
Media Contact:
Published Date
Article Content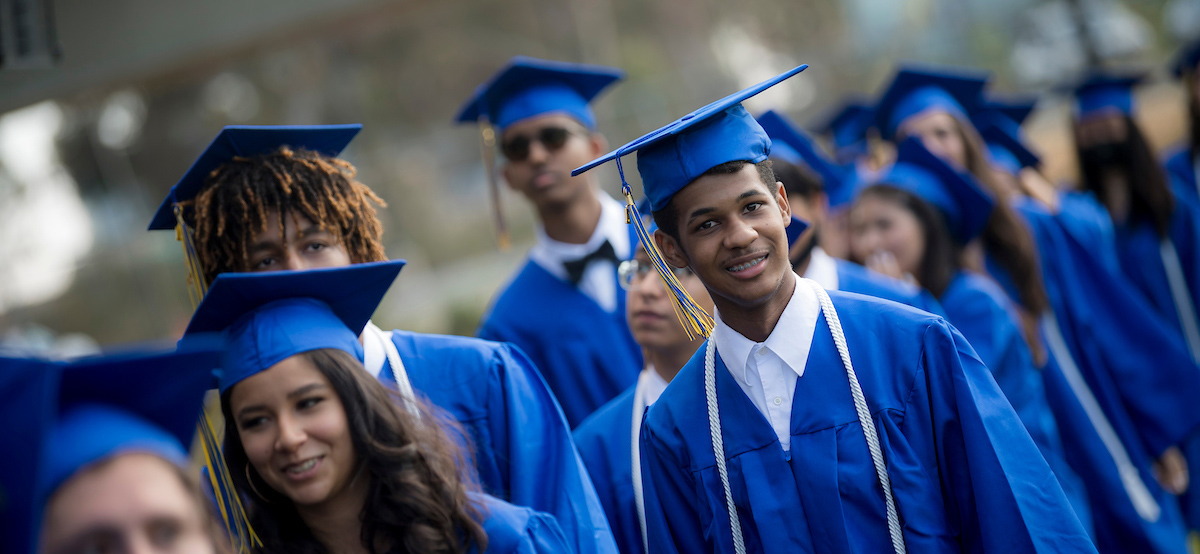 From the first day they arrive at The Preuss School UC San Diego, students know that they can achieve higher education. Coming from over 40 neighborhoods–with many residing in southeast San Diego–scholars are embraced by a caring community that instills confidence in their academic abilities. The community is invited to support this commitment to possibility at the annual Preuss Promise celebration, this year happening in-person on April 22 at the San Diego Marriott La Jolla.
"Our school serves middle and high school scholars who are from low-income backgrounds and strive to be the first member of their family to graduate from college," explained The Preuss School Executive Director Helen V. Griffith. "And our vision extends beyond higher education. We prepare our scholars with the skills necessary to effect change in society and help transform communities here in San Diego and throughout the world."
Alumna Kelly Diep found the support she needed to thrive during her time at The Preuss School. Coming from an immigrant family, Preuss provided lifelong friendships, an excellent education and a strong belief in the power of education to transform lives.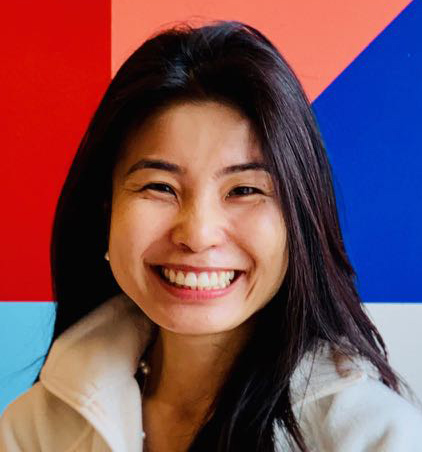 "Preuss was a bridge to a different world," Diep said. "It gave me the opportunity and confidence to succeed in college and to survive the demands of being a corporate attorney in New York and Silicon Valley."
Diep will share her story as the keynote speaker at The Preuss Promise event. After graduating from The Preuss School in 2006, she attended Harvard to earn a bachelor's degree in history and science with a minor in economics. Following that, Diep went on to enroll in Harvard Law School and is now an attorney at Block, Inc., a financial technology company.
"I care a lot about giving back as an attorney," shared Diep. "When I can, I do pro bono work. I've volunteered with the Asian American Bar Association and advised local, low-income residents on a wide range of topics, including immigration, landlord and tenant conflicts, and business law issues."
The Preuss School is located on the UC San Diego campus and enrolls 800 students in grades six through 12. Over 90% of Preuss graduates are accepted into four-year universities while nearly 100% pursue some form of higher education. The school is consistently ranked among the top in the county and state–in 2021 Preuss was named the #1 Best School in San Diego County by U.S. News & World Report as well as #6 Best in California among nearly 3,000 schools ranked.
The April 22 celebration of promise, possibility and purpose brings together philanthropists and community leaders from across San Diego. UC San Diego Chancellor Pradeep K. Khosla and Executive Vice Chancellor Elizabeth H. Simmons will attend the event, which includes a cocktail reception, dinner, program and opportunity to learn about scholar projects. Individual tickets and tables are still available; please register by April 8. For those interested in making a donation or who have questions about registration, please contact Tyler Morningstar, interim director of Development for The Preuss School, at tmorningstar@ucsd.edu or (858) 246-4985.
The Preuss Promise is made possible thanks to the efforts of The Preuss School Board of Directors and members of the Honorary Committee, which include Chair Matthew Weil and Vice Chair Mae Brown and members K. Andrew Achterkirchen; Charles Bergan and Lisa Kanetake; Julia R. Brown; Amy Chiu; Maureen Dulbecco; Walter Eckhart and Karen Lane; Erika Fetter; Peter Gourevitch; Antonio Grillo-Lopez and Maria Grillo; Peter G. Preuss and Peggy Preuss; Peter J. Preuss and Erin Preuss; Christopher Weil and Patricia Weil; and Svetlana Weil. In addition, corporate sponsors for the event include Qualcomm, Petco, KPBS, UC San Diego Extended Studies and California Coast Credit Union.
Stay in the Know
Keep up with all the latest from UC San Diego. Subscribe to the newsletter today.