'Care Fair for Gender Affirmation' Hosted by Interdisciplinary Student Health and Wellbeing Team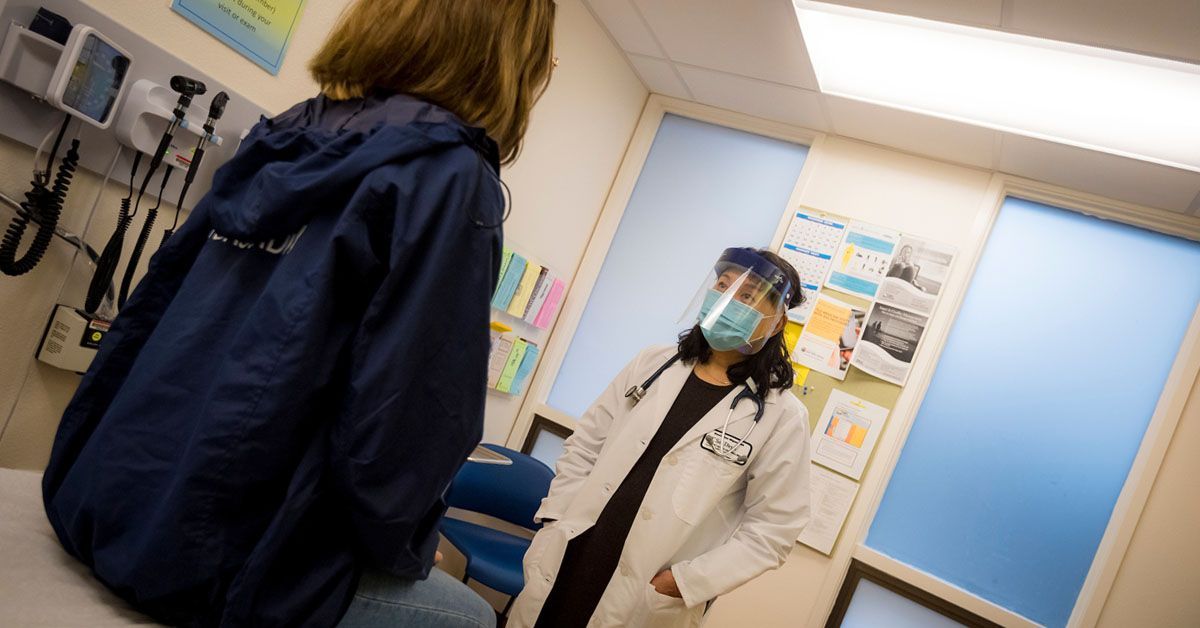 By:
Published Date
By:
Topics:
Share This:
Article Content
In an effort to meet the diverse needs of all Tritons, UC San Diego's Student Health Services (SHS) has launched a new Interdisciplinary Gender-Affirming Care Team as part of the Student Health and Wellbeing (SHW) cluster. As part of the launch, students are invited to attend the upcoming Care Fair on April 11, a first of its kind fair geared towards students who are exploring their gender identity.
"There are many different ways to affirm gender and express yourself," explained Genevieve Buenaflor, an osteopathic physician at SHS who leads the new team that is composed of partners across campus.
Along with two other medical providers at SHS—Jonathan Walters and Stephanie Jenniches— Buenaflor works with students who are seeking access to hormone replacement therapy (HRT), a treatment that administers sex hormones to transgender, nonbinary or gender nonconforming individuals in order to more closely align their secondary sex characteristics with their gender identity.
However, Buenaflor stressed that gender affirmation goes beyond just medical interventions, explaining that whether the recognition is physical, social, mental, psychological or legal, it's key to supporting gender-diverse individuals.
"We want to make sure that students who are exploring their gender are affirmed and supported in every aspect of their identity," she said, noting that it's this goal that drives the Interdisciplinary Gender-Affirming Care Team.
While the team existed prior to the COVID-19 pandemic, it paused operations during the pandemic, as providing gender-affirming services was difficult without in-person interactions with students. Since then, Buenaflor says that the team has taken the time to "revamp and rebrand" so that it's more visible to the campus community and easier for students to discover how and where they can get help. The team is also fostering open dialogue with other gender-affirming care providers across the UC system in order to build specialized care teams for each individual that comes to them.
"Our focus is on nonbinary, transgender and gender nonconforming students," Buenaflor said. "A lot of people who come to Student Health are aware of what they want, but we also definitely want to be at the beginning of the journey to help guide and support those who are exploring their gender identity."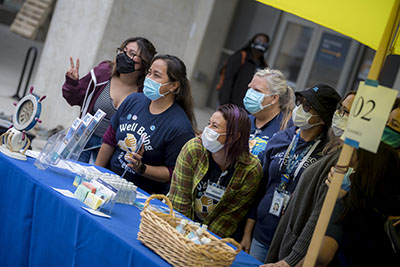 To form part of the diverse team, SHW hired two new care coordinators in fall 2022 who are starting to build their own department of gender-affirming care. Buenaflor affirmed that this work is decades overdue, recognizing that society moves slowly, but is excited about the progress being made.
She also stressed that there are a variety of groups across campus who help comprise the full Gender Affirming Care team, all of whom are great resources to students who are exploring their gender identity. Key partners include:
LGBT Resource Center: For a community setting, this is a wonderful place for students to meet other gender-diverse individuals.
Health Promotion Services: Students can discuss reproductive health, active wellbeing and stress management.
Counseling and Psychological Services (CAPS): Hosts a Trans and Gender Diverse Group once a week for students who are exploring their thoughts and feelings related to their gender identity, and to build community, share experiences, and get support while navigating the world outside the gender binary.
Still, Buenaflor's main advice for students exploring their gender identity? Be brave and take a leap. "There are lots of people on this campus that really care about students and are here to support them. But, first it takes courage and bravery to step out of that binary and accept yourself. Once you've made that leap, we're all here and we're all waiting for you."
Key terms to help understand gender diversity
Gender expression: Encompasses how one presents themself to the outside world. This may be through clothing, action or gender norms and is visible to others.
Gender identity: One's understanding of who they are internally and who they know themselves to be. This is deeply held and is not necessarily visible to others.
Gender nonconforming: Someone whose gender identity does not conform to social and cultural norms about what their gender "should" be.
Nonbinary: Both an individual identity and an umbrella term used by people whose gender identity or expression falls outside the man/woman binary. While being nonbinary (occasionally written as non-binary) falls under the trans umbrella, some people who identify as nonbinary do not think of themselves as trans.
Transgender: One whose gender identity is different from the gender they were assigned at birth. Being transgender (often shortened to trans) does not depend on one's physical appearance or if they have medically transitioned. Transgender can function as either an umbrella term for anyone whose gender does not match what they were assigned at birth or as a specific identity.
Topics:
Share This:
Stay in the Know
Keep up with all the latest from UC San Diego. Subscribe to the newsletter today.