Campuswide Proof-of-Concept Awards Move Innovations to Market
Published Date
Article Content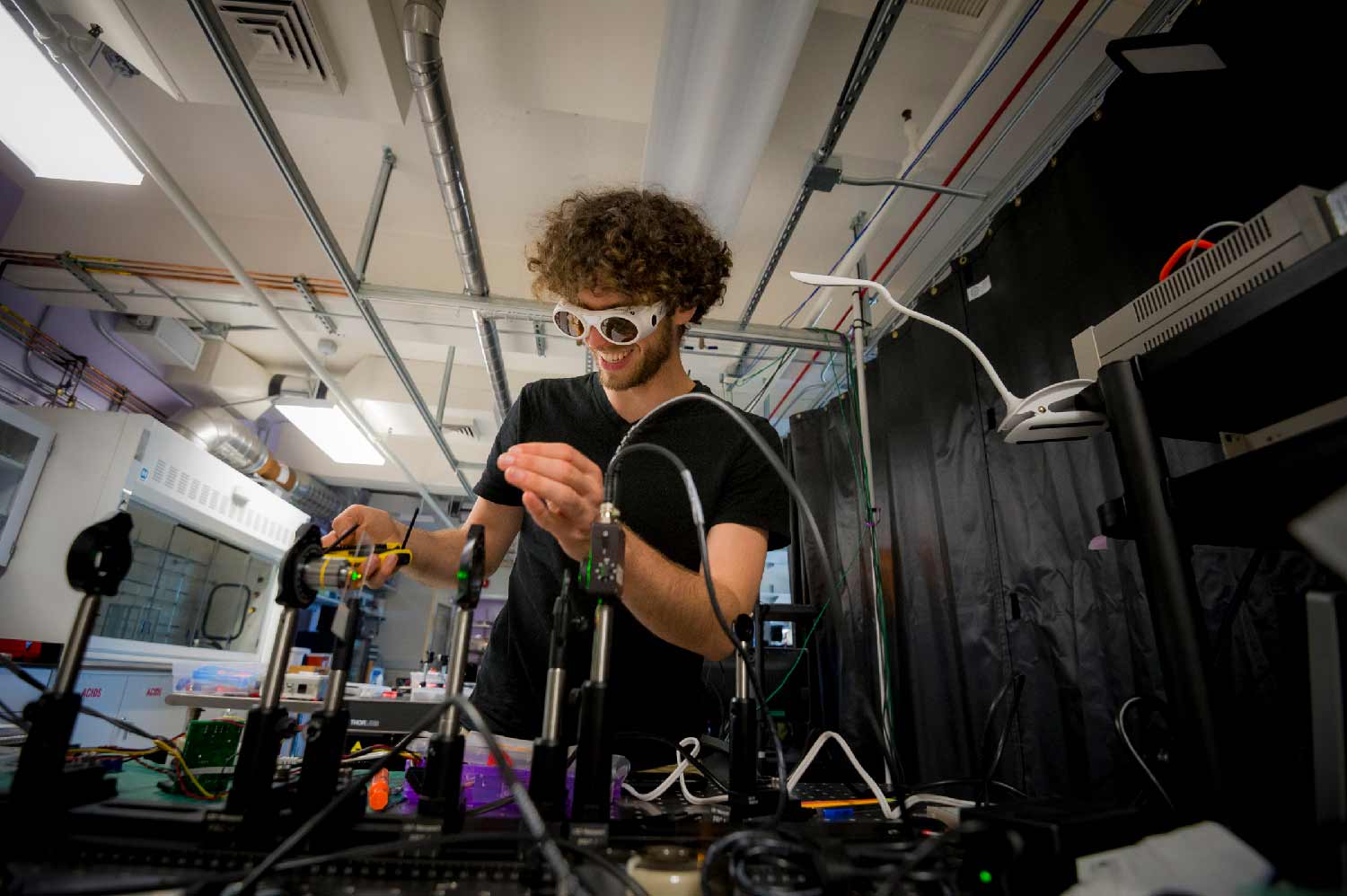 UC San Diego announced its first eight proof-of-concept awards to advance university inventions to commercial impact. Funded through the new "Accelerating Innovations to Market (AIM)" program, these milestone-driven projects are designed to de-risk early-stage technologies.
Paul Roben, UC San Diego's associate vice chancellor for innovation and commercialization, said that awards would help promising ideas take the next step toward commercial value.
"AIM will ensure that more of the cutting-edge technologies developed at the university reach the patients and consumers who need them," said Roben. "Experts from the private sector help us to identify those technologies with the most market potential. We then help these programs bridge the gap with the market by providing targeted funding to help them reach the next commercial milestone."
Investing in university-based accelerators, he added, can also help fledgling startups reach a point where they can move on to regional mentorship and incubators, like CONNECT, Biocom and EvoNexus.
Ruben Flores, director of commercialization, says the program is one of many ways that the campus innovation ecosystem is partnering with industry.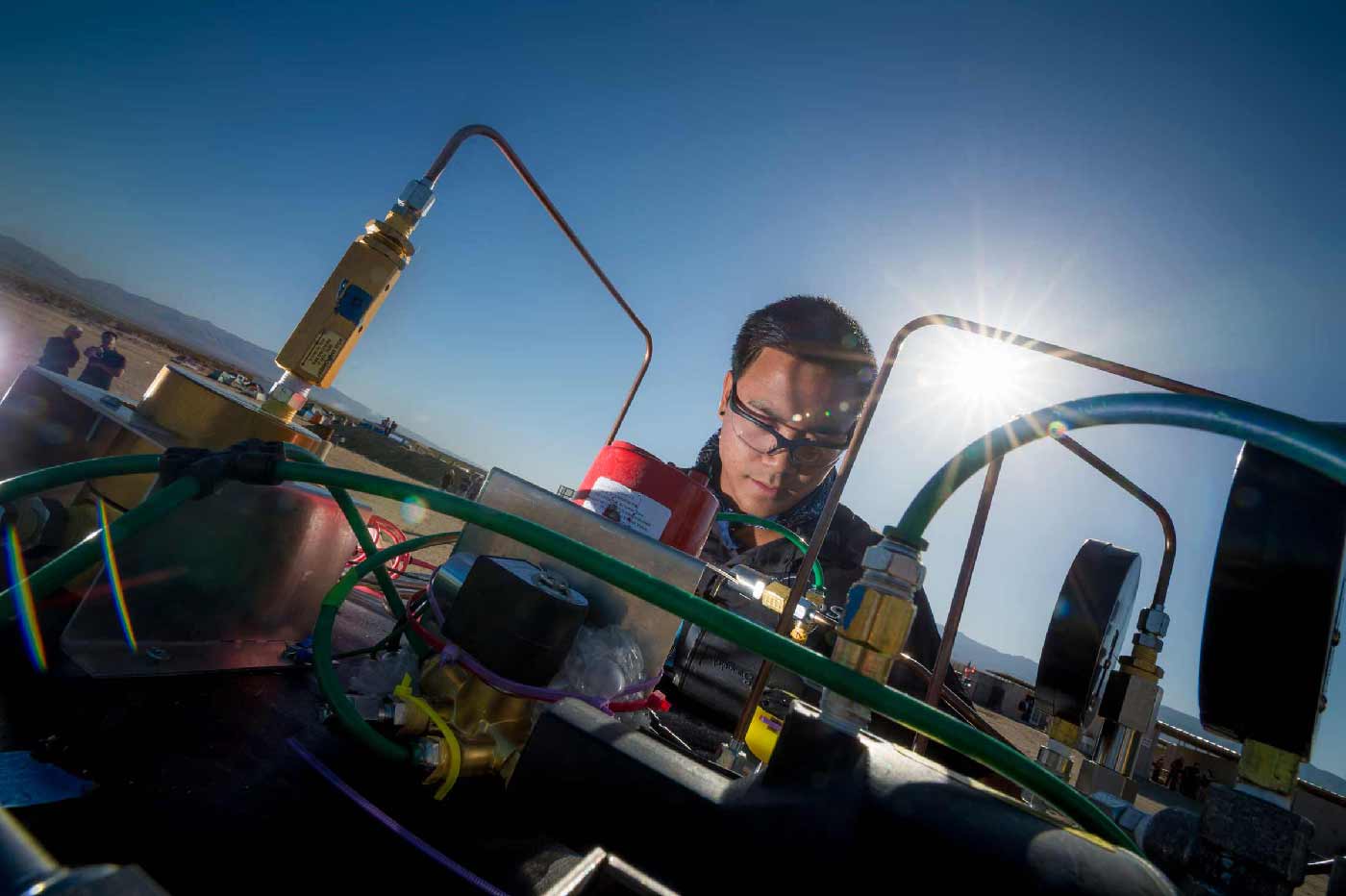 "UC San Diego is known for research that positively impacts society. We are leveraging our R&D capacity and inviting the private sector to collaborate at an earlier stage. Our vision is to build mutually beneficial relationships," Flores added.
Recipients were selected from more than 50 proposals received through a campuswide call. Awards will support multidisciplinary research teams from bioengineering, biology, chemistry, materials science, mechanical and aerospace engineering, nanoengineering, oceanography, pharmaceutical sciences, structural engineering, radiation medicine and Moores Cancer Center.
Ranging from $20,000 to $50,000, the pilot awards support two areas: software-based technologies and materials and devices. The eight projects include:
Translating the human microbiome to clinical medicine
Rapid response capacity to streamline microbiome data analysis in as little as 48 hours—Robert Quinn
OncDoc: Linking smart cancer patients to better cancer doctors
An innovative website providing objective information on the skills, ability, and outcomes of cancer doctors—James Murphy
Freehand sketching and spatial skills training for 7-12th grades
Sketching instruction on touchscreens to increase retention in STEM education—Lelli Van Den Einde, Nathan Delson
Rapid diagnostic for neonatal sepsis
A newly developed technology for rapid diagnosis of neonatal bloodstream infections—Stephanie Fraley
Development of LT-415 for the treatment of cancer
A high-potential therapeutic based on a newly discovered molecule isolated from a sea-floor organism—William Fenical, Stephen Howell
Triton soles
Sustainable, renewable, biodegradable footwear from algae-based polymers—Robert Pomeroy, Stephen Mayfield
Dendrite growth in lithium metal batteries
A battery that doubles an electric vehicle's range with reduced production cost—James Friend, An Huang
Monitoring test for sepsis infection
A point-of-care test to improve clinical management of a condition leading to more than 18 million hospitalizations every year—Michael Heller, Elaine Skowronski, Augusta Modestino
The AIM program is the first in a series of new initiatives to move more university inventions from lab to market. These and other efforts are made possible through support from the Office of the Chancellor and California Assembly Bill 2664, which provided $2.2 million for each UC campus to expand innovation and entrepreneurship activities.
Recognized as one of the world's top 15 research universities, UC San Diego is driving innovation and change to advance society, propel economic growth, and make our world a better place. Over the last three years, the university's innovation programs have supported more than 220 startup companies and teams, adding nearly 200 jobs to the economy. These companies have gone on to attract nearly $125 million in external funds. In total, more than 760 companies have been launched by or use technology developed by UC San Diego faculty, staff, students and alumni, contributing an estimated $32 billion to the local economy.
Stay in the Know
Keep up with all the latest from UC San Diego. Subscribe to the newsletter today.