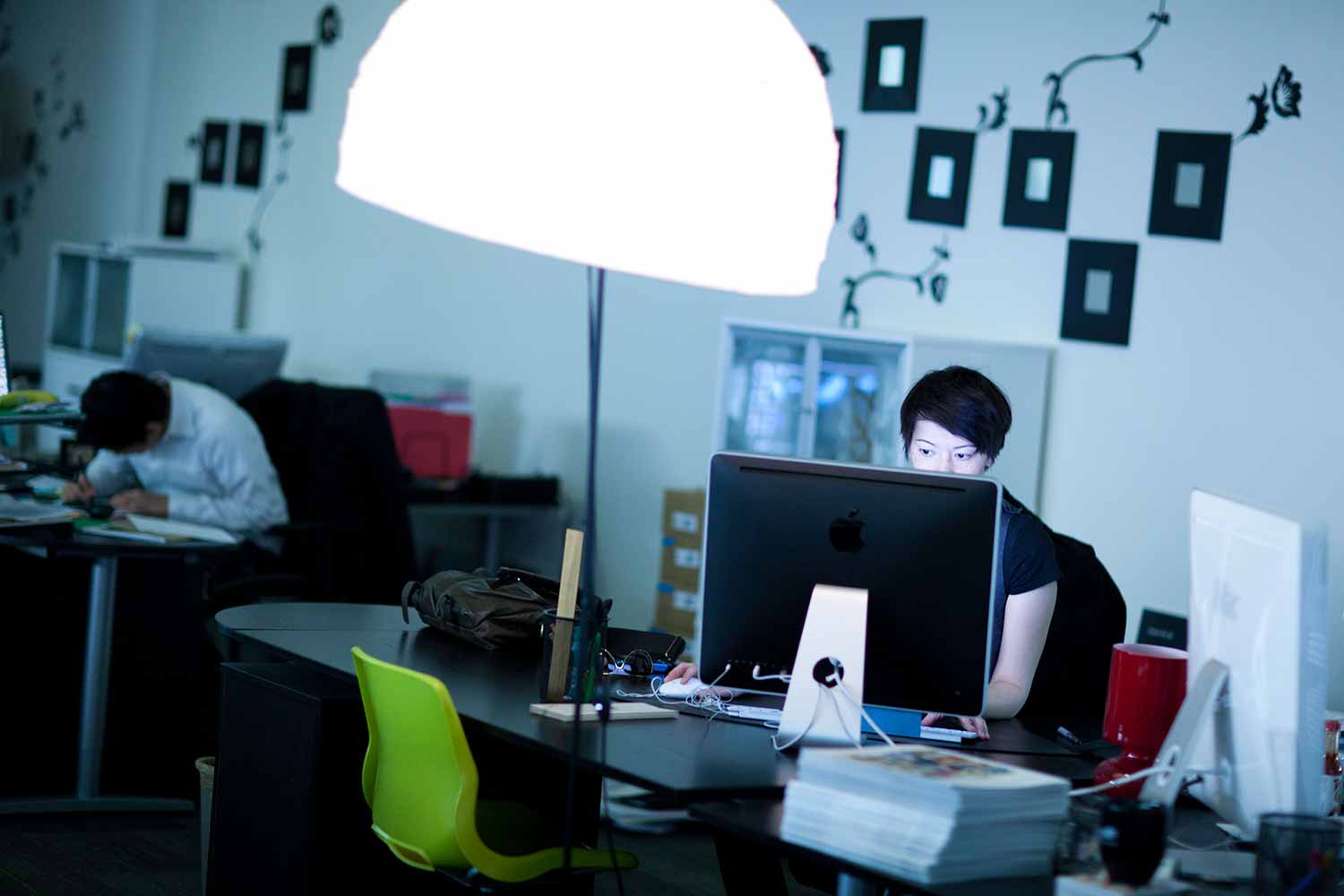 Campus Boosts Support for Graduate Student Mental Health
Five to eight years of intense research and studying is the commitment students make when embarking on a doctoral program. Yet, the academic work is only part of the graduate student experience. Many students are balancing family and financial responsibilities. Some are adjusting to a new country and a different culture. Others are preparing to face a difficult job market in academia. It can all take a toll. To help support the mental health and well-being of UC San Diego's growing graduate student population, the campus is bolstering the resources offered through Counseling and Psychological Services (CAPS), starting with the addition of a full-time psychologist dedicated to graduate students.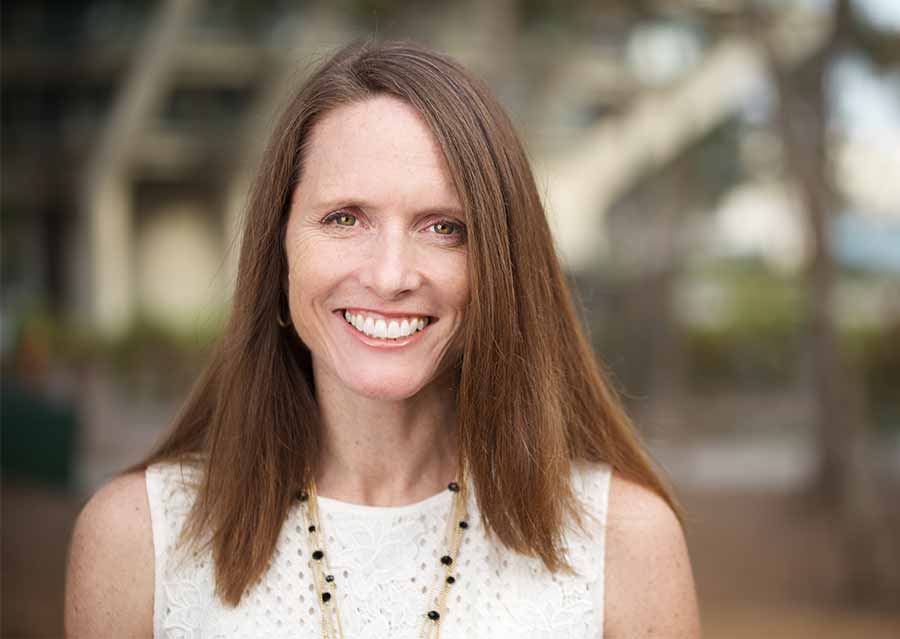 Christina Lambert, a UC San Diego alumna, was recently named CAPS Graduate and Professional School Students' Program Manager. Lambert first joined the CAPS team in 2003 and helped start many of its graduate-focused programs, including the popular Questioning Career Transition Workshop for Ph.D. Students. In her new role, she will build a team to assess the needs of UC San Diego's graduate and professional school students, strengthen cross-campus collaborations and develop forward-looking programs to effectively serve a growing student population.
"Our graduate and professional school students are some of the most amazing people I have encountered," said Lambert. "I think it is critical that we have a team of CAPS providers dedicated to envisioning and implementing strategies to best support them, and I am honored to be leading that team."
Already, CAPS provides many resources for graduate and professional students, including one-on-one counseling, group therapy sessions and a variety of workshops that cover topics ranging from working with advisors and writing a dissertation to perfectionism and stress management. Dedicated groups such as the Graduate Student Support Group, Graduate Women in Science and Engineering Forum and School of Medicine USMLE Peak Performance Group offer opportunities for graduate and professional students to connect, share common struggles and exchange strategies in a supportive environment, facilitated by CAPS clinicians.
"Just talking to other students facing the same questions can be really helpful," Lambert said. "It's important for students to know that they're not alone."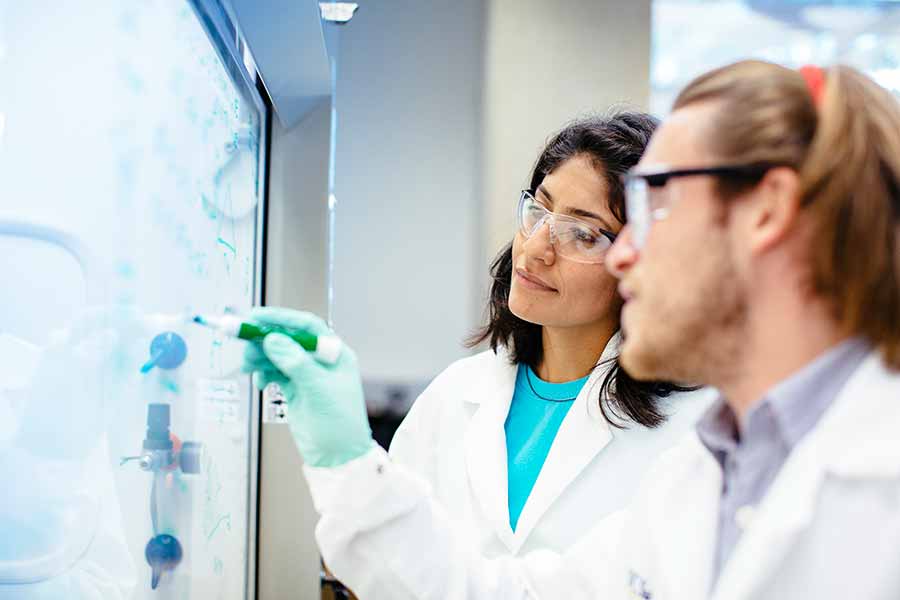 Efforts to expand mental health resources for graduate students have been spurred in part by findings from the 2014 Graduate and Professional Student Experience and Satisfaction (GPSES) Survey, administered by the Graduate Division in fall 2014. Of the more than 1,650 survey respondents, 41.8 percent indicated that they experienced an emotional or stress-related problem during the past year that significantly affected their well-being or academic performance. Forty three percent of respondents answered that they had considered seeking counseling or mental health services, and of those, 61.4 percent said they utilized services provided by CAPS.
"I was really surprised to see the survey results," said Maya Sapiurka, a sixth-year doctoral student in neurosciences who served on the GPSES survey committee. "I thought it was just me, or me and my close friends, who have had these experiences. When you talk with students one-on-one, many will admit they have struggled with mental health issues. But it's not discussed in public much."
In many ways, the stressors that graduate students face are different from undergraduates. One common experience for graduate students is that of imposter syndrome: a persistent feeling of inadequacy despite demonstrated success. This experience often comes up at times of transition, explained Lambert, such as the start of a graduate program or when students take their qualifying exams. Financial stress and family responsibilities can also add pressure for graduate students. At the same time, academic demands can be socially isolating.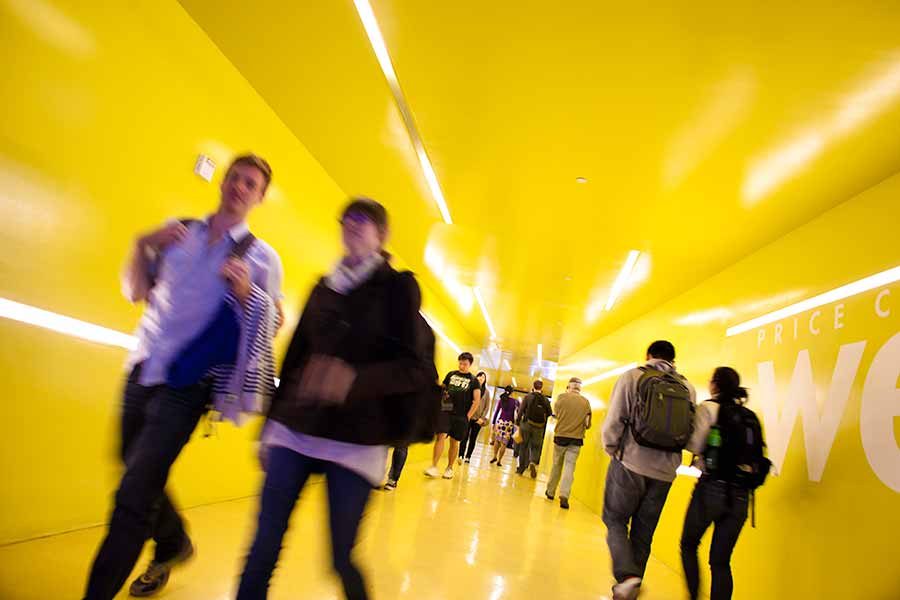 "Having someone in CAPS who really understands graduate students and their needs will be so valuable," added Sapiurka. "I hope this opens up the conversation about mental health and that students see there are resources on campus. So many students feel like they are alone in this, and they're not."
Going forward, Lambert plans to strengthen collaborations with campus partners, including the Campus Community Centers, Career Services Center, International Center and Office for Students with Disabilities. These partnerships help expand the reach of CAPS, particularly to students who come from underserved groups or have historically encountered barriers to service.
The Questioning Career Transition Workshop for Ph.D. Students is one example. A five-session series, the workshop aims to help doctoral students work through questions about pursuing an academic career, discern types of work that match individual skills and personality, and identify transferable skills developed as a doctoral student. While the series covers several mental health topics—such as perfectionism, work-life balance, assertiveness, motivation and goal-achievement—because it is framed as a career resource, it draws broader interest.
"Some students may have difficulty accessing services, in part, due to culture, community or family systems in which mental health issues are not discussed or utilization of mental health services is viewed as shameful," explained Lambert. "At CAPS, we have a long history of partnering with the Campus Community Centers to serve the needs of underrepresented students, as well as the International Center in addressing the needs of international students.
As we focus on meeting the needs of our diverse graduate and professional school students, we will seek the consultation and collaboration of our campus partners in delivering accessible, effective, relevant and culturally mindful services."
Lambert's new position is supported in part by funding from the Graduate Student Association, which helped to analyze the GPSES survey results and make recommendations for improving the graduate student experience at UC San Diego.
"Supporting mental health and well-being is one of the ways that we are working to make graduate student life better for all students," said Lindsay Freeman, president of the Graduate Student Association. Other campus efforts include providing more on-campus housing for graduate students and creating more opportunities for students from different disciplines to interact, both socially and academically.
CAPS is part of the UC San Diego student health and well-being cluster within UC San Diego Health. For more information about student health resources for both undergraduate and graduate students, visit wellness.ucsd.edu.
Stay in the Know
Keep up with all the latest from UC San Diego. Subscribe to the newsletter today.