Published Date
Calling All Bookworms: Celebrate California Bookstore Day at UC San Diego on May 3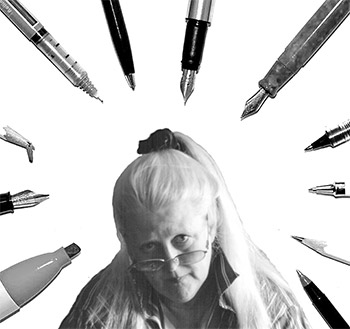 Jincy Willett
On Saturday, May 3, the UC San Diego Bookstore will host a special celebration as part of the inaugural California Bookstore Day to recognize book lovers of all ages and engage the campus and local community in literary-themed fun.
In the spirit of Record Store Day, nearly 100 independent bookstores across the state will invite their readers to mingle with authors, experience performance art, join poetry readings and more. The UC San Diego Bookstore will offer exclusive limited-edition books, collector's items and literature-based art pieces for one day only, as well as a 25 percent discount on all general books in the store.
"California Bookstore Day is an event dedicated to celebrating everything that an independent bookstore can offer their community that an online retailer or a big box store can't—a comfortable, stimulating place to be intellectually alive," said Seth Marko, UC San Diego Bookstore trade book buyer. "All of the activities we've planned aim to encourage a healthy, two-way discourse on literature, art, philosophy and anything else people want to discuss."
The UC San Diego Bookstore will feature acclaimed novelist Jincy Willett, who will discuss the craft of writing and sign her latest novel, Amy Falls Down. The event also will include a special performance by Scotch Wichmann, a provocative artist, author and comedian who will be signing his debut novel, Two Performance Artists Kidnap Their Boss and Do Things With Him.
Throughout the day, the campus and local community can also take part in a series of activities focused on written and spoken word—from book chats to open mic opportunities and story time for kids. Live music will be provided by Scott Paulson and the Teeny-Tiny Pit Orchestra and the Killer Street Tacos food truck will be selling tacos on Library Walk.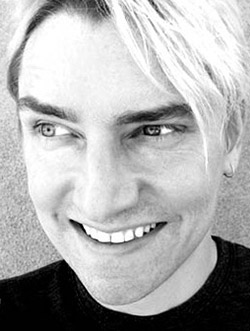 Scotch Wichmann
Conceived by Pete Mulvihill, co-owner of Green Apple Books in San Francisco, California Bookstore Day will engage independent booksellers, publishers and authors across the state. The collaborative event strives to remind people that bookstores are more than simply commercial outlets; they are community spaces where new worlds are discovered.
As stated on their website: "Independent bookstores are not just stores, they're community centers and local anchors run by passionate readers. They are entire universes of ideas that contain the possibility of real serendipity. They are lively performance spaces and quiet places where aimless perusal is a day well spent."
Join us for California Bookstore Day at UC San Diego:
10:30 a.m. Special California Bookstore Day (CBD) edition of Coffee & Book Chat with UC San Diego Bookstore book buyer, Seth Marko.
11 a.m. California-themed story time for kids followed by a CBD-themed craft time.
11:30 a.m. to 4 p.m. Open Mic in Perks Café, beginning with a reading of George Saunders' commencement speech, "Congratulations By the Way."
11:30 a.m. Live music from Scott Paulson and the Teeny-Tiny Pit Orchestra.
12:30 p.m. Scotch Wichmann, artist and author of Two Performance Artists Kidnap Their Boss and Do Things With Him, will discuss his performance art and sign his new book. (Scotch is well-known for recently being plagiarized by actor Shia LeBouef).
2 p.m. Acclaimed novelist Jincy Willett will discuss her work and sign her latest comedic novel, Amy Falls Down.
3 p.m. Information session on local outdoor activities hosted by UC San Diego Outback Adventures.
Stay in the Know
Keep up with all the latest from UC San Diego. Subscribe to the newsletter today.