Cal-BRAIN Selects 16 California Research Projects for Seed Grants
Projects will speed development of new brain technologies, or 'neurotechnologies'
Published Date
Article Content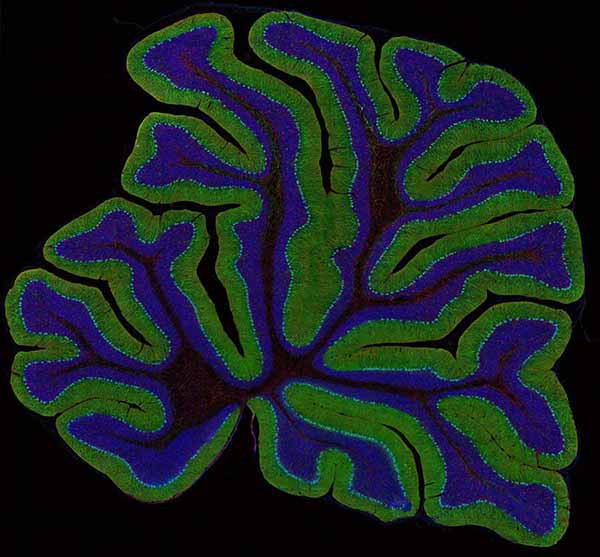 Cal-BRAIN, a California research grants program that aims to revolutionize our understanding of the brain, has selected 16 projects to receive inaugural seed grants of $120,000 each. The projects represent efforts around the state to create new technologies capable of measuring brain activity in greater depth, breadth and detail than is currently possible.
An initiative led jointly by UC San Diego and the Lawrence Berkeley National Laboratory, Cal-BRAIN is short for California Blueprint for Research to Advance Innovations in Neuroscience. The program was signed into law in June 2014 and is the California complement to the federal BRAIN Initiative announced by President Barack Obama in 2013.
"State investment is critical to the advancement of important research in California," said UC San Diego Chancellor Pradeep K. Khosla. "This funding will enable some of our nation's most talented and innovative researchers to make discoveries that will transform lives and benefit society for years to come."
Scientists from all California non-profit research institutions were eligible to apply for Cal-BRAIN grants. And 126 interdisciplinary teams submitted their proposals.
The 16 funded projects will be carried out at 10 UC campuses as well as Caltech, Stanford and the University of Southern California.
"Interdisciplinary, and multi-institutional, research brings many insights and skills to this vital and urgent area of inquiry," said Sandra A. Brown, vice chancellor for research at UC San Diego. "Support for our work in neurotechnologies will pay dividends in understanding, and healing, the brain."
The projects will seek to measure four different aspects of the brain's activity: electrical activity, neurochemical activity, metabolic activity and gene activity. The technological strategies include advances in microscopy, brain imaging, sensors based on nanotechnology, and neural prosthetics, explained UC San Diego's Ralph Greenspan, who co-directs Cal-BRAIN with Paul Alivisatos of the Lawrence Berkeley National Laboratory.
All of the projects aim at innovations that will be applicable to the full spectrum of brain disorders, Greenspan said, and several are specifically keyed to traumatic brain injury, paralysis, epilepsy and Alzheimer's.
"We are tremendously excited by the quality and originality of the proposals. Getting these innovative projects launched is an essential step in realizing Cal-BRAIN's goals," said Greenspan, who, in addition to co-directing Cal-BRAIN, is also director of the Center for Brain Activity Mapping of the Kavli Institute for Brain and Mind at UC San Diego.
The proposals were reviewed by experts outside of California, to reduce the possibility of conflicts of interest. They were first assessed by Cal-BRAIN's out-of-state scientific advisory board which then made recommendations on relevant subject experts, also out-of-state, to conduct detailed reviews. The review criteria included scientific quality, significance, innovation and scalability. The Cal-BRAIN directors made the final selections based on the reviews and also on relevance to the Cal-BRAIN mission.
Cal-BRAIN has an initial budget allocation of $2 million. The seed grants account for 96 percent, or $1.92 million, of the monies. The remaining $80,000 is going to administrative costs and for conferences with researchers and various California stakeholder groups.
California Assembly Speaker Toni Atkins (D-San Diego), State Sen. Marty Block (D-San Diego), Gov. Jerry Brown and former California Senate President Pro Tem Darrell Steinberg (D-Sacramento) were strong champions of Cal-BRAIN.
"This inter-institutional initiative would not have been possible without the support of the governor and our state legislative leaders who saw the value of Cal-BRAIN's ability to focus research teams throughout California on the next medical frontier – the brain," Khosla said. "We are grateful for their resolve to keep California at the forefront of brain research."
For a full list of the funded projects, including principal investigators and abstracts, see the Cal-BRAIN website.
Stay in the Know
Keep up with all the latest from UC San Diego. Subscribe to the newsletter today.