Bioengineering Undergraduate Awarded Public Service Scholarship
Published Date
By:
Share This:
Article Content
Daniel John, a bioengineering undergraduate student at the University of California San Diego, was one of 11 students from across the state awarded the $15,000 Strauss Scholarship for outstanding students developing social change or public service projects. Through the scholarship, John aims to develop and implement an electronic medical record system in remote, underserved parts of Fiji, with a goal of expanding the system to other developing nations in need of better digital health infrastructure.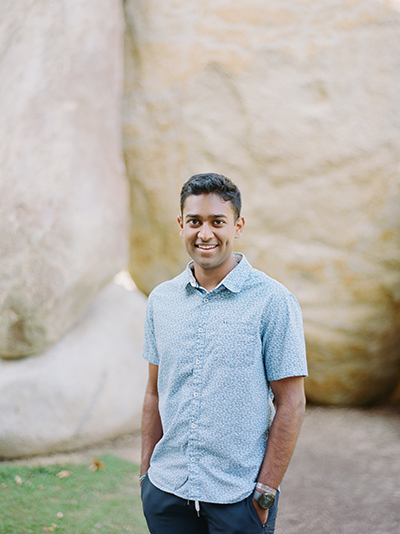 To develop this system, John will build off experience he gained through several unique opportunities at UC San Diego, including conducting research as an undergraduate, and participating in both the Global Ties and the Global Changemaker Scholars programs in the Jacobs School of Engineering's Center for Global Sustainable Development.
"We have this problem where the vast majority of clinical studies and public health studies are based on patients in the first world because we have their medical records," said John. "But we don't really know whether that all applies to the developing world, because we simply don't have those records. As such, this is a significant health inequity issue. This is still a problem where my family comes from in India, so it's really important to me to help solve that challenge."
These electronic medical records (EMR) detail a patient's health history, from surgical procedures to allergies to medications they've been on and what vaccines they've received, and are crucial in providing appropriate tailored medical care. Implementing EMR systems has been shown to not only improve the quality of care provided to patients, but also saves medical systems money by reducing unnecessary procedures and increasing efficiency.
Partnering with the Loloma Foundation, which provides free medical and dental services to patients in Fiji and the Solomon Islands, John will develop an EMR system that can work both in a hospital setting where there is computer access, as well as on a portable tablet in a remote setting without internet. John is also working with a translator to ensure the system is actually usable for the Fijian population.
"Right now, when they see a patient it's all written down on paper and it is stored in a room that has stacks and stacks of paper records," said John. "So anytime a patient comes back, they have to retrieve it, which is not only a huge headache, but also results in lost or missing records. And when a patient goes to a different island, or a different clinic, their records are not in the health system already so a doctor can't see what their previous procedures might have been."
John's mentor for the project is Dr. Lance Hendricks, president of the Loloma Foundation and an anesthesiologist at Scripps Green Hospital in San Diego.
"Daniel is very dedicated to this undertaking and is a joy to work with," Hendricks said. "There are challenges for both of us to work through this, but exciting at the same time."
First author, first hand experience
John got a first-hand look at the importance of electronic medical records as an undergraduate researcher in Professor Weg Ongkeko's lab in the UC San Diego School of Medicine. During the COVID-19 pandemic, he used bioinformatics skills to analyze more than 100,000 anonymized records from COVID-positive patients across the entire University of California healthcare system. The goal was to determine what factors increased or decreased a person's risk of contracting the virus and suffering more severe symptoms, which would be used to better understand this novel disease.
John was co-first author on the resulting paper, which found that patients with kidney disease, lung transplantation history, coronary atherosclerosis, and vitamin D deficiency had higher risk of infection with COVID-19. This information was crucial in giving lab scientists a clue into how the virus functioned, and tailor their lab research accordingly.
"That whole experience taught me how to work with EMR systems," he said. "My bioengineering degree allowed me to understand a broad range of how we pursue research in the biology field, and what that looks like when we don't really understand a disease-you have to first tackle it from a clinical perspective. I've gotten to do both sides of bioengineering at UC San Diego– wet lab research and bioinformatics– and I've been really thankful that the Jacobs School of Engineering has allowed me to do that."
Contributing to this bioinformatics project solidified John's understanding of the importance of EMR systems and the role they play in public health.
"You can't do these clinical research studies that I was doing on COVID-19 patients if there is no electronic medical record. And that's a very, very important part of public health: the ability to retrospectively look at patients to try and understand disease is crucial."
Engineering for social good
John also brings his experience in the Global Ties program, designing technical systems alongside partner organizations, to bear on this Strauss Scholarship project. As a student participant and then teaching assistant, John was involved in the award-winning Cruz Roja project for three years, creating a mobile dispatch application for Red Cross emergency responders in Tijuana, Mexico, that makes it easier and faster for emergency medical crews to provide lifesaving help when and where it's needed.
The Global Ties program is a course-based social innovation and sustainable community development program offered by the Jacobs School of Engineering that partners interdisciplinary teams of UC San Diego students with nonprofits and non-governmental organizations to co-create solutions to socially urgent problems.
The program is housed in the Center for Global Sustainable Development. The Center promotes and supports environmentally sustainable and socially just innovation. It encourages changemakers to pursue innovation for the global good, primarily benefiting those at the bottom of the wealth pyramid. It specializes in equity-focused, community-centered design to address some of the world's most pressing challenges, particularly the UN Sustainable Development Goals.
"In one of my Global Ties classes, they talked about how something like 90% of all engineering solutions are tailored towards the consumer economy, and so there's tons of design choices made solely to encourage people to want to buy more of the product," said John. "That's a huge challenge, that such a small percentage of solutions are focused on non-commercial applications. I think that we as engineers need to pour more effort and resources into that."
John was able to connect with the Loloma Foundation and Dr. Hendricks through Mandy Bratton, Executive Director of the Center for Global Sustainable Development.
"Through my own work with Global Ties and the Loloma Foundation, I have first-hand knowledge of the conditions on the ground in Fiji and the magnitude of welcome change that Daniel's project will create," said Bratton. "He is one of UC San Diego's best examples of a student changemaker. He is bright, laser-focused, and audacious, and he truly cares. He is going to go far, and the best part about it is that he is going to bring others with him."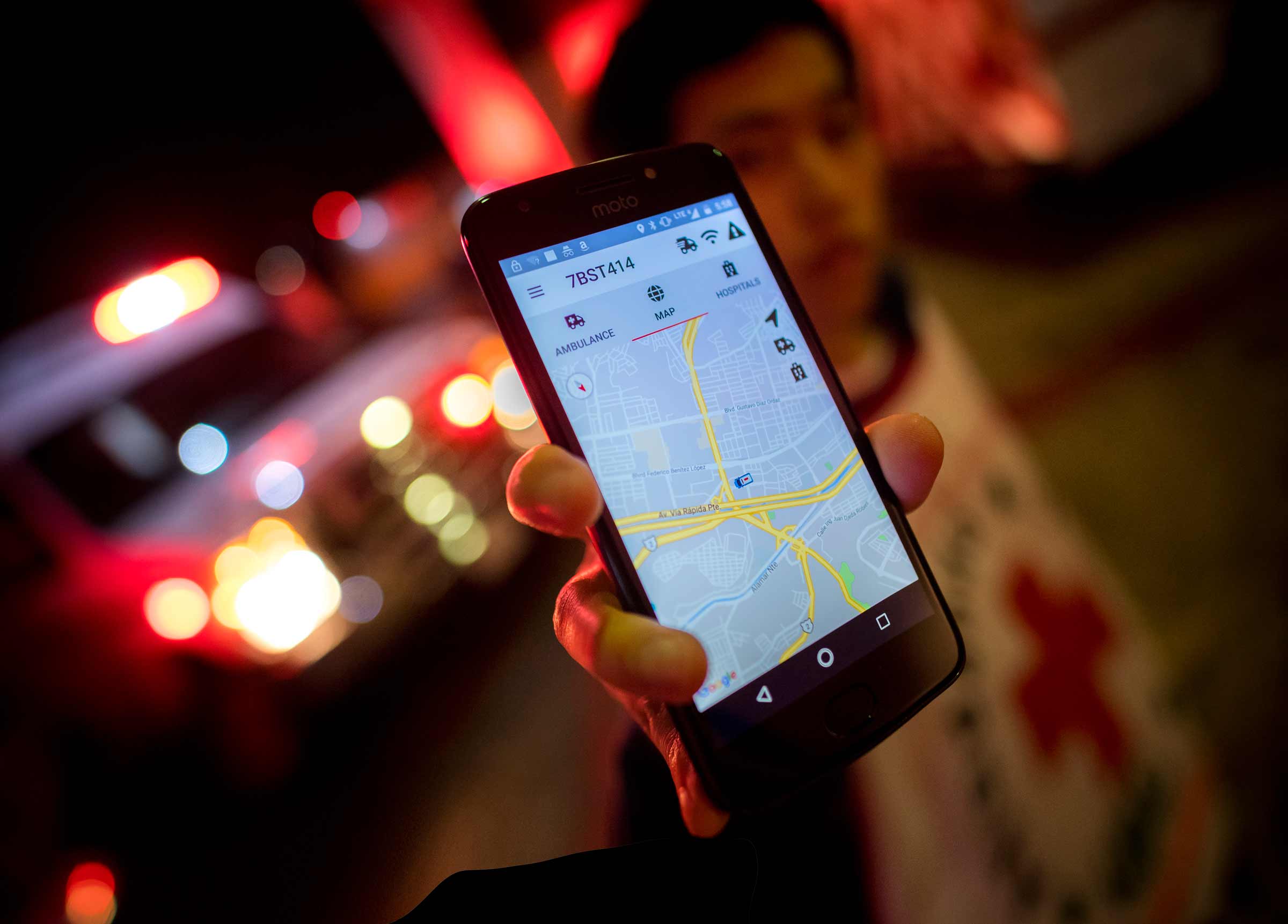 Stay in the Know
Keep up with all the latest from UC San Diego. Subscribe to the newsletter today.