Bioengineering, Bioinformatics Graduate Students Selected as Siebel Scholars
Published Date
By:
Topics:
Share This:
Article Content
Five UC San Diego bioengineering and bioinformatics graduate students have been honored as 2023 Siebel Scholars. The Siebel Scholars program recognizes the most talented students in the world's leading graduate schools of business, computer science, bioengineering and energy science. The students are selected based on outstanding academic performance and leadership, and each receive a $35,000 award toward their final year of study.
This year's recipients are working to map the architecture of human cells; understand the emergence and evolutionary history of viral pandemics; advance our understanding of the role of metabolism in various diseases; use injectable therapeutics to treat ventricular heart failure; and better understand how dysregulated cell-cell interactions are associated with diseases.
"Congratulations to all of our 2023 Siebel Scholars here at UC San Diego!" said Albert P. Pisano, Dean of the UC San Diego Jacobs School of Engineering. "I'm also proud to celebrate everyone in the larger research and teaching ecosystems that have nurtured these students and empowered them to thrive. Here at the Jacobs School, and across UC San Diego and the Torrey Pines Mesa, we have incredible interacting bioengineering and bioinformatics ecosystems. Every day, the people hard at work in these ecosystems increase our ability to understand ourselves and the world around us, in order to improve human health."
The five UC San Diego 2023 Siebel Scholars are: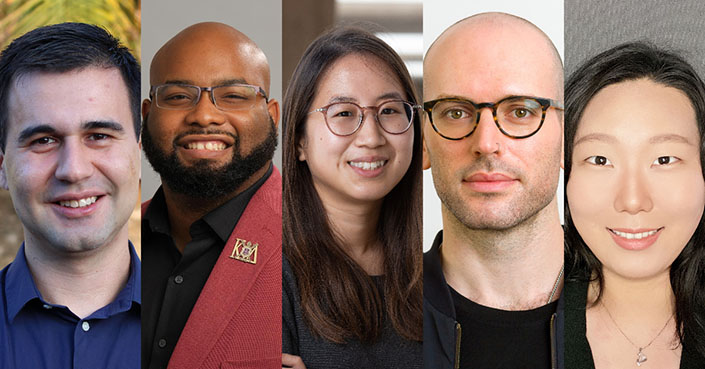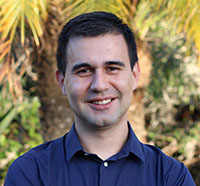 Erick Armingol
Erick Antonio Armingol Gonzalez is a Ph.D. candidate in Bioinformatics & Systems Biology. He earned a bachelor's degree in engineering with a specialization in molecular biotechnology from the Universidad de Chile. As a graduate student in Professor Nathan Lewis' lab at UC San Diego, his research is focused on developing new methods to decipher how cells interact and communicate in multicellular communities by using single-cell data. He seeks to better understand how dysregulated cell-cell interactions are associated with diseases. Previously, Armingol co-founded multiple startups in the field of bioengineering, including a company that helped scientific entrepreneurs to succeed by providing laboratory infrastructure and advising about legal, financial, and scientific aspects of business, and another that used artificial intelligence to detect genetic syndromes. He was awarded scholarships by the Fulbright Chile Commission and from Becas Chile by the Government of Chile to pursue his graduate degree at UC San Diego.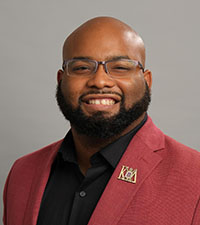 Jervaughn Hunter
Jervaughn Hunter received his B.S. in biomedical engineering and completed an NIH-funded Post Baccalaureate Research Education Program at the University of Alabama at Birmingham. He is currently a bioengineering Ph.D. candidate at UC San Diego advised by bioengineering professor Karen Christman. His research focuses on utilizing injectable therapeutics to treat pediatric right ventricular heart failure. Hunter has also been recognized as a Sloan Scholar, Gordon Scholar, and ARCS Scholar, and was awarded a National Heart, Lung, and Blood Institute T32 training grant and a National Institutes of Health F31 diversity pre-doctoral fellowship. Outside of research, Hunter has strived to advocate for underserved populations and to improve science communication within the community through multiple graduate organizations and as a co-founder of an advocacy, health care, and education-focused non-profit. His goal is to continue to inspire students to strive for excellence in STEM, advance science communication, and innovate in the interdisciplinary field of bioengineering.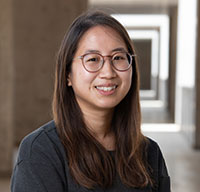 Esther Lim
Esther Lim is a PhD candidate in the Department of Bioengineering at the Jacobs School of Engineering at UC San Diego. She graduated magna cum laude from Cornell University with a B.S. degree in bioengineering and received her M.S. in biotechnology from the University of Pennsylvania. In Professor Christian Metallo's lab at the Salk Institute of Biological Studies, Lim seeks to understand how amino acid metabolism impacts lipid diversity in the context of disease and aging. Her expertise in metabolism and metabolic tracing techniques have facilitated interdisciplinary collaborations across departments and institutions. These collaborative efforts have advanced our understanding of how metabolism is implicated in various diseases and resulted in multiple publications in high impact journals. During her time at UC San Diego, Lim received the Sloan Scholar Fellowship and T32 Fellowship from the National Institutes of Health. In addition to her research, Lim served as co-chair of the Women in Bioengineering organization for three years, and has been a graduate mentor for the Jacobs Undergraduate Mentoring Program (JUMP) since 2017.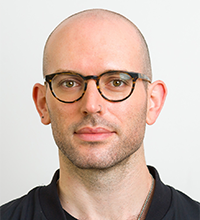 Jonathan Pekar
Jonathan Pekar is a Ph.D. candidate in the Bioinformatics and Systems Biology program and Department of Biomedical Informatics at UC San Diego. He received his B.A. in biology from Williams College and M.S. in bioengineering from UC San Diego. Advised by Dr. Joel Wertheim, Pekar aims to better understand the emergence and evolutionary history of viral pandemics and spread. His thesis work integrates viral molecular epidemiology and simulations to explain the origins of SARS-CoV-1 and SARS-CoV-2 and how to best track HIV epidemics. He has fostered multiple international collaborations with statisticians, virologists, evolutionary biologists, and epidemiologists to characterize the timing and circumstances of repeated cross-species transmission events of SARS-CoV-2 at the start of the pandemic. In addition to research, Pekar is passionate about mentoring junior scholars and has helped organize the Diversity and Science Lecture Series at UC San Diego.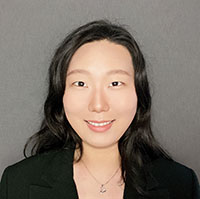 Yue Qin
Yue Qin received her bachelor's degree in bioinformatics magna cum laude at UC San Diego, where she then continued her Ph.D. training in the Bioinformatics and Systems Biology program, mentored by professor Trey Ideker. Her work, which is now published in Nature, has led to a breakthrough in mapping the architecture of human cells. Gaining complete knowledge of cell structure is one of the ultimate aims of biology and medicine, as errors in the building blocks of cells cause the emergence of disease. By combining artificial intelligence with microscopy and biochemical techniques, Qin led an international team of scientists to reconstruct a cell map from systematic data collected from human cell cultures. In 2021, she received the NCI Predoctoral to Postdoctoral Fellow Transition Award (F99/K00), one of the most competitive awards available in federally funded research. Qin is passionate about mentoring and helping others, and is committed to diversity in science as well as open research.
Topics:
Share This:
Stay in the Know
Keep up with all the latest from UC San Diego. Subscribe to the newsletter today.