Alumna Alicia Garza, Principal at Black Futures Lab and Co-Founder of the Black Lives Matter Global Network, to Deliver Keynote at Commencement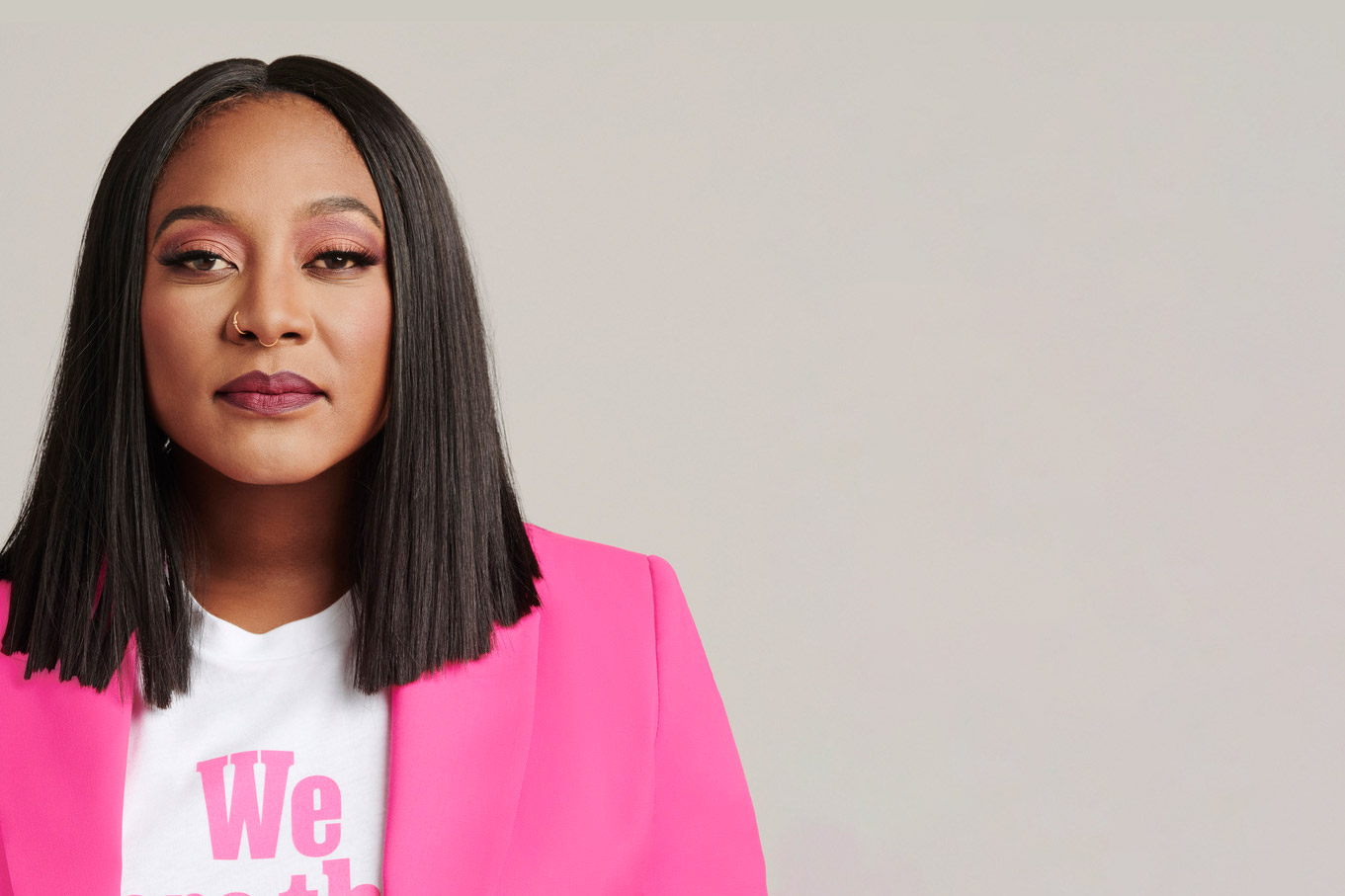 Alicia Garza is Principal at Black Futures Lab, author of "The Purpose of Power" and co-founder of The Black Lives Matter Global Network.
Author, political strategist and organizer Alicia Garza will serve as keynote speaker at UC San Diego's Commencement 2021 ceremonies, which will be held June 12-13. A UC San Diego alumna and co-founder of The Black Lives Matter Global Network, Garza believes Black communities deserve what all communities deserve—to be powerful in every aspect of their lives.
"Alicia Garza's determination to be a catalyst for change has deeply influenced our campus community, and we are honored to feature her as our Commencement keynote speaker," said Chancellor Pradeep K. Khosla. "Her commitment to health equity and rights for domestic workers as well as ending police violence, racism and violence against transgender and gender non-conforming people of color has made a significant impact on the lives of many in our nation and around the world."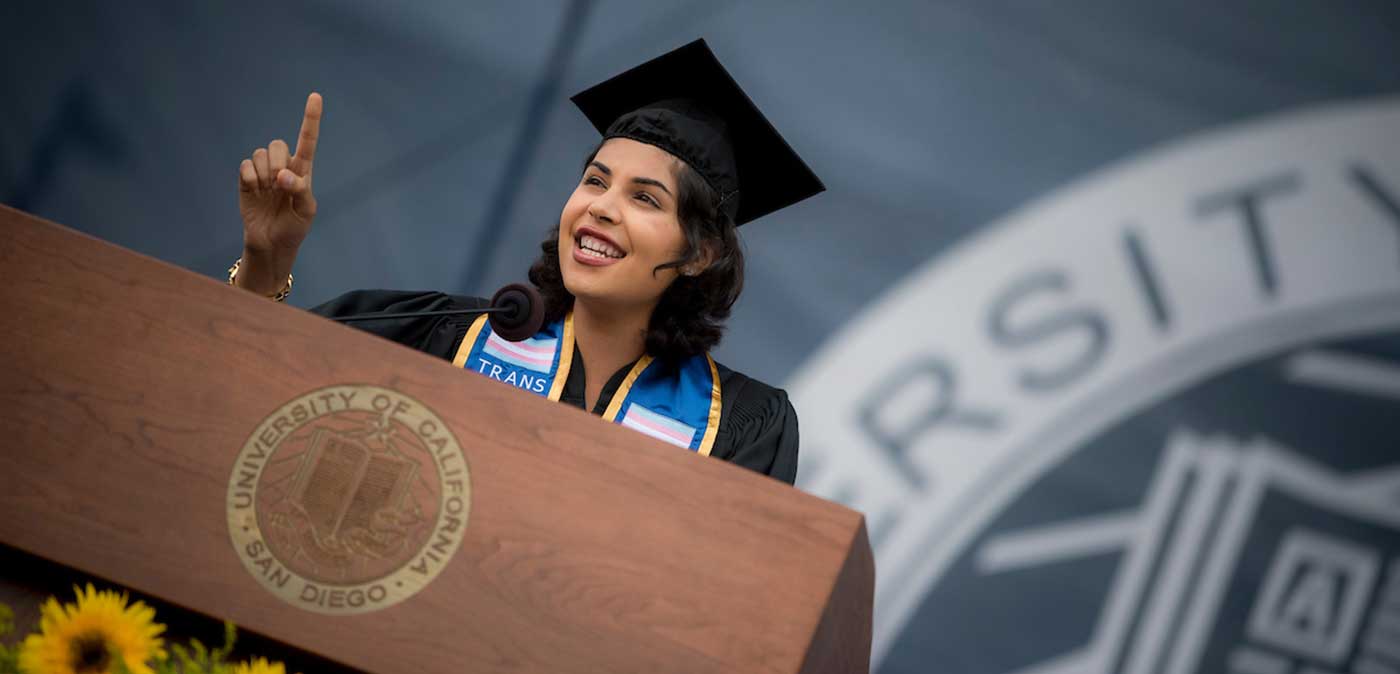 Deliver the Student Keynote Address
Do you have an amazing story to tell, or a compelling message to convey to your peers? Applications are now open for a graduating student (undergraduate or graduate) to record a keynote address, to be broadcast during Commencement ceremonies.
Graduates will have the opportunity to attend ceremonies in-person, on RIMAC Field, with no more than two guests. All participants must be either fully vaccinated or have had a negative COVID test within 24 to 72 hours prior to the ceremony. Participants will be required to complete a symptom screener upon entry. All health and safety measures will be observed, based on CDC, state and county guidelines for travel and gatherings, including continuous masking. For graduates not able to participate in person, Commencement ceremonies will be offered online via livestream for all graduates, families and friends.
Ceremonies will be held for each undergraduate college as well as the Graduate Division, Rady School of Management and the School of Global Policy and Strategy. Events will reflect the culture of each college and division, and will feature an address from the Chancellor, a keynote talk by Garza, and a student speaker. Each registered graduate will be individually recognized whether joining remotely or in-person, and the university will officially confer degrees upon all graduates. Graduates can find more details on the Commencement 2021 website.
"Hashtags don't start movements—people do."
It's not about the number of social media followers or whether a hashtag goes viral. Garza defines success as having a clear objective followed by decisive action—which happens offline through people and organizations. While Black Lives Matter may have been ignited online as a hashtag, it wasn't until a mass of people began to transform the vision into action that it began to make waves.
Garza was one of three radical Black organizers (including Patrisse Cullors and Opal Tometi) who started the initiative in 2013. The project is now a member-led global network of more than 40 chapters committed to proactively building local power to intervene in violence inflicted on Black communities.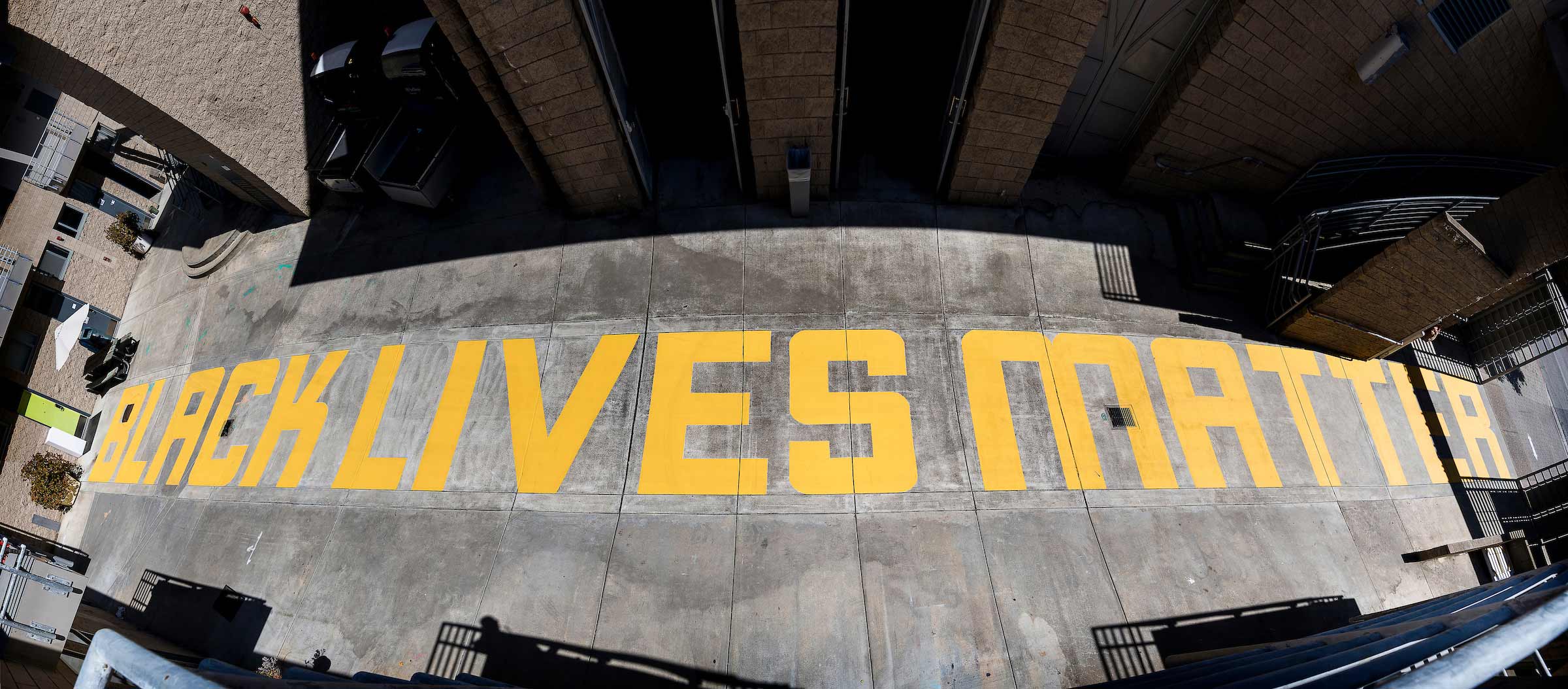 In Oct. 2020, Garza published her first book, "The Purpose of Power: How We Come Together When We Fall Apart." It is a guide to building transformative movements to address the challenges of our time. According to Garza, power is the means through which change happens. It is the ability to make decisions about your own life, and the freedom to determine your story.
One of the ways she seeks to empower communities is through civil engagement and policy changes—rewriting the rules that promote inequity and allow racism to persist.
"My experience with Black Lives Matter toughened my skin and softened my heart," explained Garza in the introduction to her book. "It confirmed things I knew but couldn't express, clarified and sharpened my values, and taught me how to recommit to work that broke my heart every day. Black Lives Matter accelerated my education in movement building, but it was the decade of organizing prior to Black Lives Matter that grew me up."
Connecting with a purpose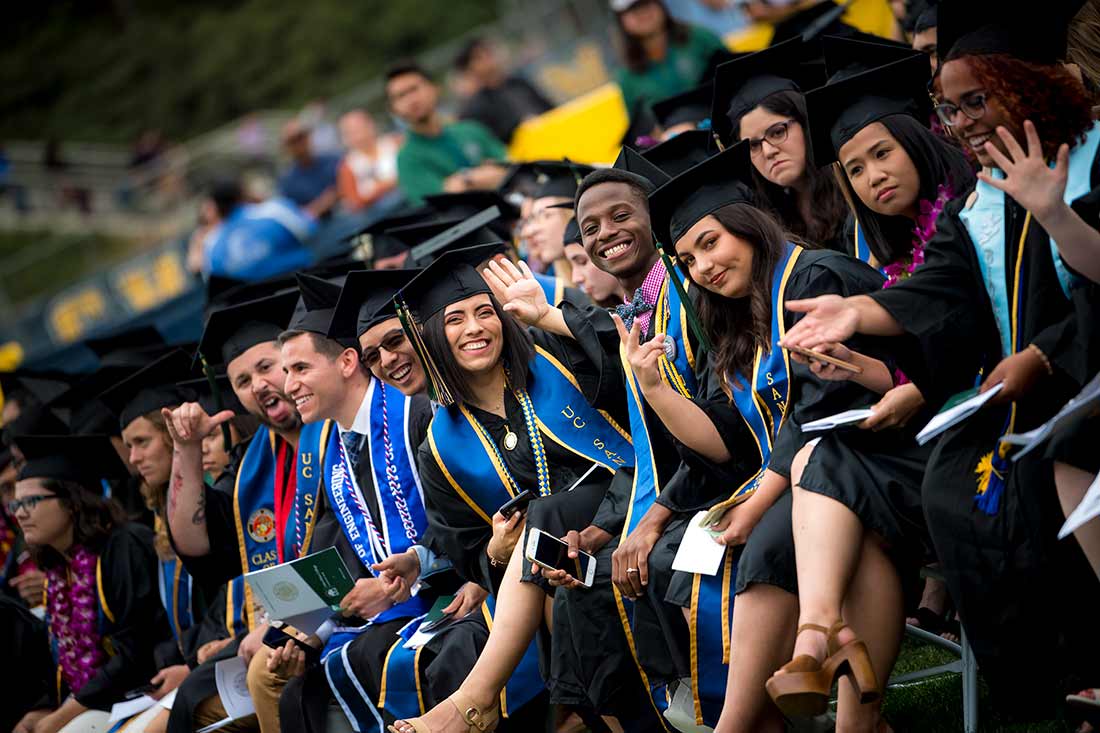 Garza explains that organizing has been a part of who she is for as long as she can remember: "The work feeds me. It's embedded in who I am." She is partly driven by knowing that there are others in the world who are experiencing similar realities, and know deeply that the world could be different, and should be different. "Organizing is connecting with a purpose. When we connect to others, we learn about them and about ourselves. And that understanding is the beginning of real political change," she says in her book.
It was at UC San Diego that Garza was first exposed to Black feminist thought from queer Black women and other queer women of color, including peers and professors. She wanted to engage in learning about people and culture, so she decided to major in both anthropology and sociology. After graduating in 2002, Garza worked for Americorps and volunteered with San Francisco Women Against Rape before becoming immersed full time in community organizing.
Garza currently serves as principal of the Black Futures Lab, where she works to transform Black communities into constituencies that change the way power operates locally, statewide and nationally. In 2018, the Black Futures Lab launched the Black Census Project, the largest survey of Black people conducted in the United States since the post-Civil War Reconstruction era. The survey resulted in the Black to the Ballot initiative, an engagement program that registers and activates Black voters who support policy that improves the lives of Black people and help elect Black legislators with progressive values.
In addition to her work as a political strategist, Garza also serves as director of Strategy and Partnerships for the National Domestic Workers Alliance. In her role, she focuses on improving working conditions while building a powerful movement rooted in the rights and dignity of domestic workers, immigrants, women and their families. Garza also co-founded Supermajority, an organization that affirms and grows women's power through advocacy, community building and electoral participation.
Garza has become a powerful voice in the media and frequently contributes opinion pieces and expert commentary on politics, race, gender, sexual orientation and gender identity. She also launched her own podcast, Lady Don't Take No, where she divulges her take on everything from why Fenty Beauty saves lives to how to handle microaggressions at the airport.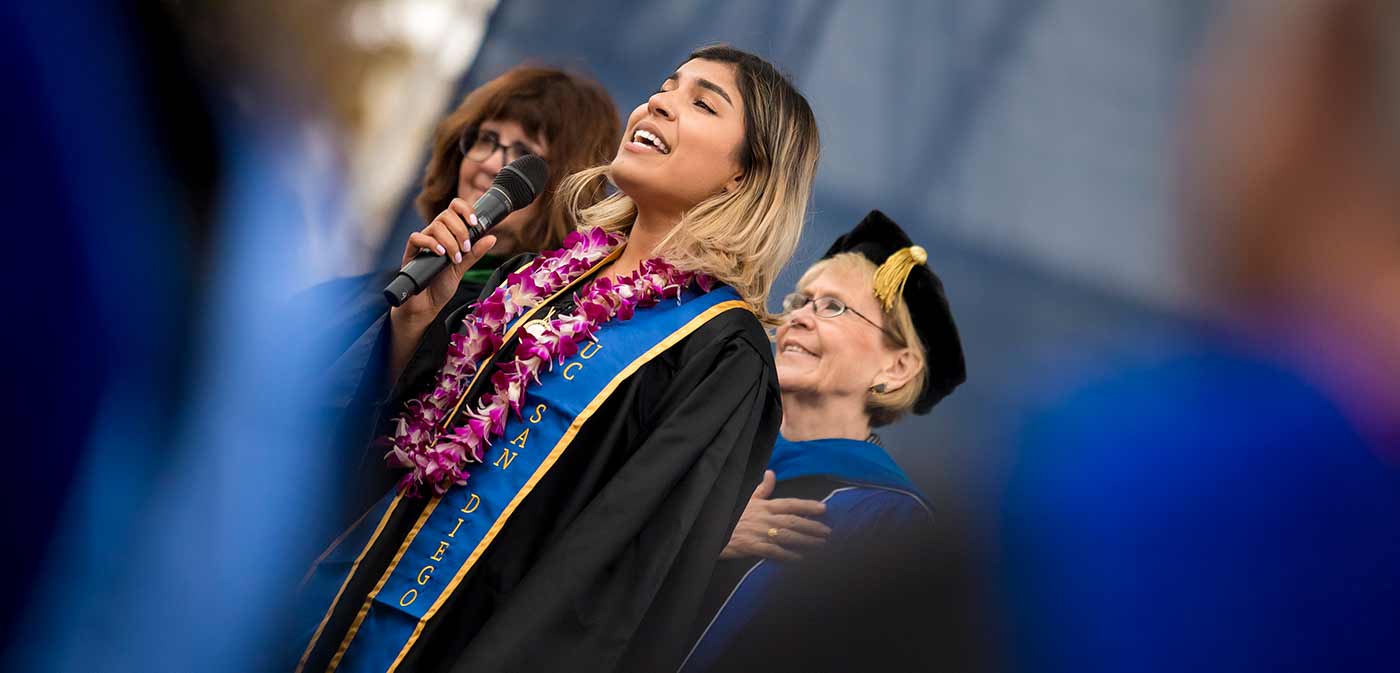 Perform the National Anthem
Do you want to perform the Star-Spangled Banner, our national anthem, during Commencement? UC San Diego is seeking a graduating student (undergraduate or graduate) to record the national anthem, to be broadcast during Commencement ceremonies.
In addition, Garza has received numerous recognitions, including appearing on the cover of TIME's "100 Most Influential People in the World" issue (September 2020); named to Bloomberg's "50 Most Influential" ranking (2020); BBC's "100 Women" (2020); Fortune's "40 Under 40"; Fast Company's "Queer 50" list; and is a three-time recipient of The Root's 100 Most Influential African Americans." Garza has also received the Sydney Peace Prize; Adweek Beacon Award; Glamour's Women of the Year Award; Marie Claire's New Guard Award; and was honored as the Community Change Agent at BET's Black Girls Rock Awards.
Stay in the Know
Keep up with all the latest from UC San Diego. Subscribe to the newsletter today.