Two UC San Diego Engineers Elected to the National Academy of Inventors
By:
Media Contact:
Published Date
By:
Media Contact:
Share This:
Article Content
Two engineers from the University of California San Diego have been elected Senior Members of the National Academy of Inventors (NAI), in recognition of their efforts to improve human health through engineering. Bioengineering professors Michael J. Heller, who is also associated with nanoengineering, and Karen Christman are being recognized for the positive impacts that have come from their research.
They are among 95 innovators to join the institution this year as senior members. NAI senior members are recognized for remarkable innovation and producing technologies that have brought, or aspire to bring, real impact on the welfare of society. They also have a track record of securing patents, licensing and commercialization for the technologies they create, while also educating and mentoring the next generation of inventors.
The 2023 class of Senior Members will be celebrated at NAI's Annual Meeting, Diversifying Innovation for a Strong Economy and a Sustainable Future, taking place June 25 to 27, 2023 in Washington, D.C.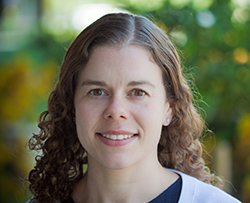 Karen Christman is an expert in hydrogels and biomaterials that heal tissues inside the body. Most recently, her lab has developed a new biomaterial that can be injected intravenously to reduce inflammation and promote cell and tissue repair. Applications include treating tissue damage caused by heart attacks, traumatic brain injury and pulmonary arterial hypertension.
Christman also cofounded Ventrix Bio, a startup that aims to commercialize a hydrogel that helps repair damage and restore cardiac function in heart failure patients who have previously suffered a heart attack. In 2019, Ventrix Bio successfully conducted a first-in-human, FDA-approved Phase 1 clinical trial of the hydrogel.
Another startup, Karios Technologies, is working to commerciale another hydrogel, which forms a barrier to keep heart tissue from adhering to surrounding tissue after surgery. The hydrogel, which was developed in Christman's lab, was successfully tested in rodents and in a pilot study on porcine hearts.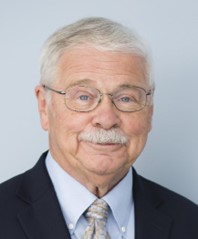 Michael Heller is known for developing technology for detecting and measuring cell free DNA in blood for "liquid biopsy" cancer diagnostics. He and his team developed a new microarray technology that uses an oscillating electric field to quickly isolate cell free DNA, exosome biomarkers and drug-delivery nanoparticles rapidly from small volumes of blood. The technology could serve as a general tool to separate, recover and analyze a range of important disease related biomarkers directly from blood, plasma, serum and other complex fluids for biomedical, environmental, and industrial applications.
San Diego-based startup Biological Dynamics licensed technologies developed in Heller's lab for early detection of a range of conditions, from cancer to tuberculosis to Alzheimer's. The company is getting ready to commercialize a lab-on-a-chip test that uses blood plasma to detect pancreatic cancer.
Heller is Professor Emeritus on Recall in bioengineering and a professor emeritus in the Department of Nanoengineering. He is currently collaborating on cancer research with Bioengineering Professor Geert Schmid-Schonbein and Dr. Rebekah White at the UC San Diego Moores Cancer Center.
Both Christman and Heller are affiliated with the Shu Chien-Gene Lay Department of Bioengineering at the UC San Diego Jacobs School of Engineering.

Stay in the Know
Keep up with all the latest from UC San Diego. Subscribe to the newsletter today.