2023 EIR Cohort Navigates the Way to Success For Founders
Find out who has been selected to be the 2023 cohort of the Entrepreneurs-in-Residence program and why this cohort is so significant to the mission of the university.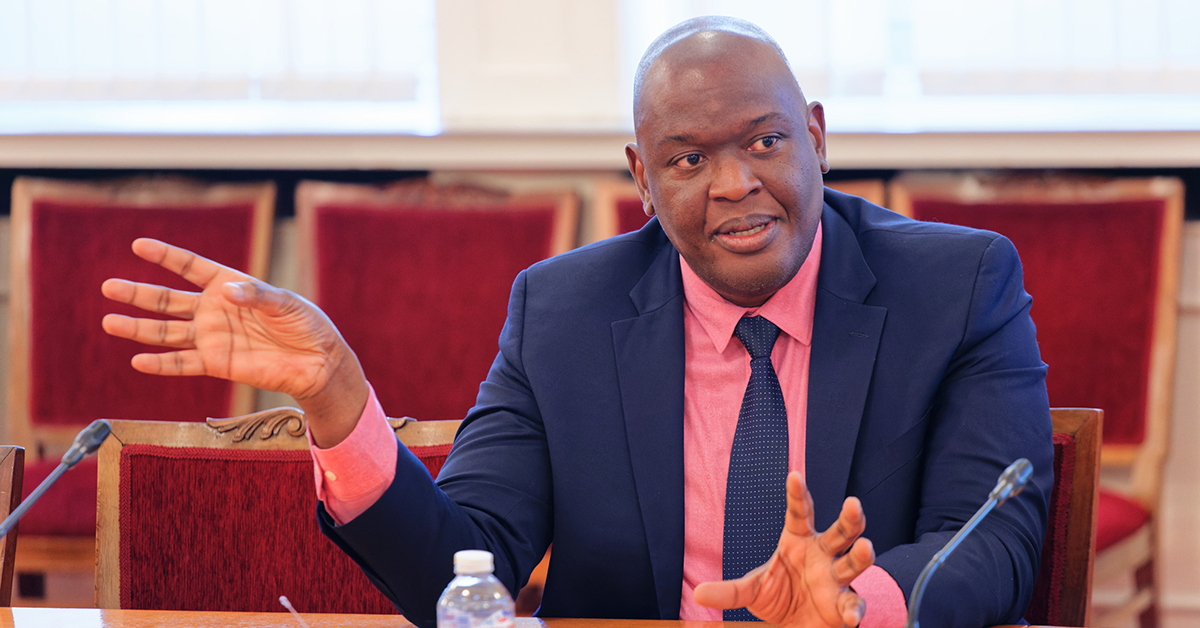 Published Date
By:
Share This:
Article Content
The path ahead for a startup is anything but straightforward, but for every bend in that road, it helps to have someone who has been there before. Designed to guide our startup community through those challenges, the Entrepreneurs-in-Residence (EIR) program continues to blossom with each new cohort. Now in its seventh year, the Office of Innovation & Commercialization (OIC) is excited to announce its newest cohort with the introduction of Dr. Tyrone Grandison, Todd Clever, Aly Bucholz, Benson Lam, and Stephanie Allen. Together this eclectic group joins the National Security EIR cohort, which was formed earlier this year.
Unique in what each cohort offers, these incredibly talented individuals were selected for their alignment with the mission and vision of the university as it relates to innovation and entrepreneurism. Their respective domain expertise represents both the strengths of the university in physical and life sciences, as well as impact growth areas in athletics, human performance, arts, and humanities. And all of this is predicated on diversity as a critical consideration to ensure the future success of society at large.
"Our diverse network of mentor-entrepreneurs is crucial to helping our changemaking students, faculty and staff build the skills, confidence and practice necessary to see their novel ideas become reality," said Chancellor Pradeep K. Khosla. "Accessing the knowledge, perspectives and wide-ranging industry experience of our entrepreneurs-in-residence opens up new opportunities for our students and propels the evolution of our entire innovation community."
Khosla strongly supports the EIR Program because of its tremendous value to both individuals and the institution. "At the end of the day, everyone can benefit from entrepreneurial thinking. Identifying opportunities, assessing threats, and creating and executing plans while mitigating risks in real time are necessary in everything human beings do."
As valued members of the OIC, EIRs seek to open up new approaches to thinking, bridge gaps, brainstorm, problem solve, listen, and provide balanced advice for founders. Their goal is to help turn fledgling ideas into viable startups and/or moving those startups to the next phase of business development. More than that, they represent who we are as a university community - innovators and entrepreneurs pioneering new solutions to create positive change in the world. Their experience contributes to the culture of the campus and inspires the workforce of the future to view change differently.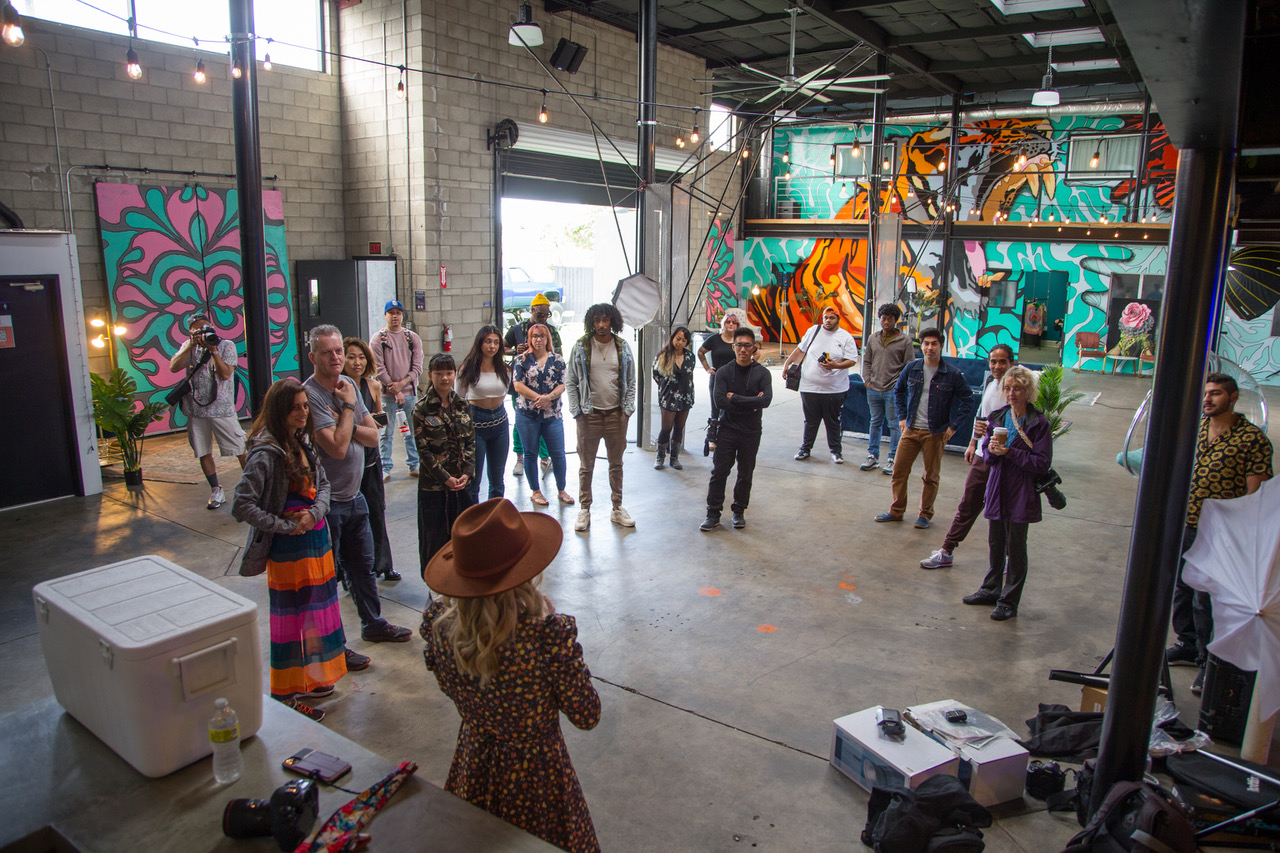 EIR Aly Bucholz with her focus on visual arts and design added: "What excites me most about this position is that I get to share my craft and skills that I've worked over 15 years perfecting, and I love showing my passion to others because I can see that it often ignites a spark of creativity for them as it did for me all those years ago. I'm always inspired to teach and share my knowledge, especially when it leads to making great imagery and having fun along the way. I hope to bring that excitement and focus on using video and photography to showcase individual talent, and promote the work that each person is doing in order to advance their reach and make them more successful."
Dr. Tyrone Grandison highlighted this sentiment best, saying "Over the last few decades, I have worked with, for, and in industry, startups, consulting, academia, and government- both at a local and federal level, helping organizations modernize and unleash the power of technology, data, and community engagement to build better products, policies, and processes. I am inspired by the bold initiatives at the University and the City of San Diego, which are geared towards positively impacting all the City's residents. It is my hope to lend my skills to moving these initiatives forward."
The EIR program is open to all startups and pre-company project teams led by UC San Diego students, faculty, alumni, or staff at any stage of their entrepreneurial journey from ideation all the way through growth phases. Learn more about what an innovation journey is.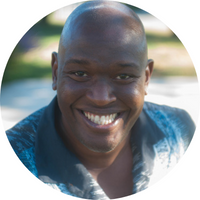 Tyrone Grandison
Dr. Tyrone Grandison is the Chief Technology Officer for Public Sector in Microsoft's Global Partner Solutions organization. Tyrone is a Laureate of the Global Young Academy, a founding member of the New Voices in Science, Engineering, and Medicine, an AAAS-Lemelson Invention Ambassador, an IBM Master Inventor, a Distinguished Engineer of the Association of Computing Machinery, a Senior Member of the Institute of Electrical and Electronics Engineers, a Fellow of the British Computer Society, a Fellow of the Healthcare Information and Management Systems Society, a Zhi-Xing Eisenhower Fellow, a Marshall Memorial Fellow, a Political Partner of the Truman National Security Project, and co-Chair of Seattle's Human Rights Commission.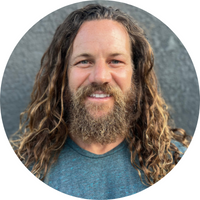 Todd Clever
Former professional rugby player Todd Clever has played all over the world in various pro leagues (New Zealand, South Africa, Japan, England & USA) and represented team USA 'The Eagles' a record 100 times. Since retiring from playing, he has changed focus from on-field to off-field business. Todd Clever Foundation is where he is able to give back to the sport, athletes, and communities around the world, teaching and instilling the core values of the sport he loves so much.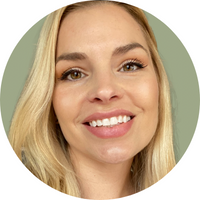 Aly Bucholz
Aly Bucholz owns FORA, a local San Diego production company where she specializes in creating national TV commercials and shoots photography for print campaigns. Her work as director, photographer, DP, and producer can be seen in magazines, billboards and advertisements for brands like Toyota, Bridgestone, WD40, Asics, and more. Aly honed her production chops at Tallgrass Pictures, while helping the company grow from a fledgling 2-person operation to an 18-person, full-service production company. Her greatest passion is telling a story through imagery that will sit with you and even inspire you.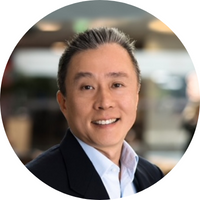 Benson Lam
Benson Lam is currently an angel investor and strategic advisor in the technology space. With over 30 years of postgraduate academic and industry work experience, he has developed strong business acumen and a deep understanding of technical subject matters. He worked at Qualcomm for over 26 years driving different business initiatives in the digital wireless communication sector across different countries. In his last position at Qualcomm, he served as SVP and GM of the company's technology licensing business in China. His work experience includes profit/loss (P&L) oversight, licensing, business operation, business development, program management, product management, and engineering product development. Benson has an MBA and Ph.D. in Electrical Engineering.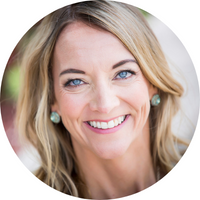 Stephanie Allen
Stephanie Allen is a senior biopharma executive and researcher. She excels at translating highly technical research and development into marketing and business success. She is passionate about innovation and is driven to make a mark on the world using science. Her projects involve taking lab discoveries out into the market, so they can help humankind and change the status quo. She is a two-time biotech founder, including a stem cell research tool company and a genomics-based diagnostics company. She currently works with California Life Sciences to support early-stage founders commercialize life science technologies.
For more information about this cohort and the National Security cohort, visit the OIC EIR program. For questions, email eirprogram@ucsd.edu.
About EIR Program
The Entrepreneurs-in-Residence (EIR) program is designed to support research-based entrepreneurship and new student ventures. Inventors and student entrepreneurs can get expert guidance on early-stage technologies, commercialization strategies, business development and startup formation. With years of industry and hands-on experience, EIRs are available to define a business case, advise on market and revenue models, support fundraising efforts, and share their insights toward solutions for common challenges. Learn more about the EIR program.
NS-EIR Program
The National Security Entrepreneurs in Residence (NS-EIR) was launched in May 2022 to expand the current EIR Program to entrepreneurs with National Security experience. Each participant was selected based on their experience in the National Security sector, professional network, technical expertise, and current leadership role in the commercial sector. The current cohort includes Phaly Pichota, Ellen M. Chang, Ian M. Cameron, Paul L. Wynns, Daniel L. Murphy, Marcos A. Ruvalcaba, Michael A. Moreno and Elliot D. Schroeder. Learn more about the NS-EIR program and this cohort.
Stay in the Know
Keep up with all the latest from UC San Diego. Subscribe to the newsletter today.