By:
Christine Clark

Michelle Franklin, Laurel Wilkinson

Anthony King
Published Date
2017 Outstanding Graduates
Celebrate the Success of UC San Diego's Graduating Seniors
The class of 2017 shares their stories of triumph as they mark one of the most important milestones in their academic careers. From overcoming obstacles, to giving back to their communities and creating groundbreaking technologies, these students have gone above and beyond as true Tritons.
First-Generation College Grad Abdikarin Abdullahi Aspires to Help Other Students Achieve the Same Dream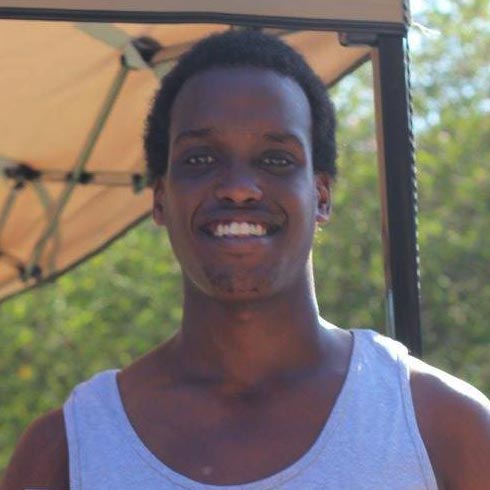 Abdikarin (Abdi) Abdullahi wasn't sure he'd ever attend college–no one in his family had gone to college and they didn't have the financial resources to pay for tuition. Fortunately, he earned good grades in high school, which qualified him for UC San Diego's Chancellor's Scholars Program, ensuring his future as a Triton. The program awards four-year scholarships to outstanding entering freshmen and provides them with other supportive resources.
"[It's] easy to build a sense of community on campus," he said. "UC San Diego has really become a home away from home for me and I've grown so much here."
Graduating from Marshall College with a degree in human biology, the San Diego native has been intent on nurturing young students just as he was supported four years ago. He is a founding member of the Advancement Via Individual Determination (AVID) Alumni Association, was a teaching assistant and has served as an orientation leader for incoming Marshall College students. He also served as a student health advocate and volunteers at a research lab at the Veteran's Administration.
Abdullahi, who is a member of UC San Diego's pre-medical fraternity Phi Delta Epsilon, plans to take a gap year before applying to medical school to become a pediatrician. He will continue working with the Office of Academic Support and Instructional Services as a discussion facilitator, and plans to find work as a medical scribe or assistant to gain experience. His favorite place on campus is RIMAC, where he often plays basketball to unwind after classes.
Rene Garcia, M.D.: Helping Underserved Communities Get Access to Health Care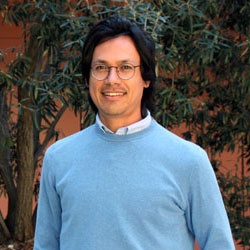 Rene Garcia was the first of his family to go to college; now, he is earning an M.D. from UC San Diego's School of Medicine. Born in a rural community in Tijuana, Mexico, his family immigrated to the San Diego area when Garcia was 5 years old. He went on to earn a bachelor's degree at UC Berkeley and was then inspired to earn his Master of Public Health at UCLA and apply to medical school, in part because of his childhood experiences. "I witnessed first-hand how socioeconomic factors can so often lead to health disparities in many communities," he said.
Garcia's father died of cancer during his second year of college. "During that difficult time, I learned how physicians can influence lives not only through direct clinical care, but also through advocacy and compassion," he said.
Garcia is a member of the UC San Diego School of Medicine's Program in Medical Education – Health Equity (PRIME-HEq), which trains physicians to meet the needs of populations who are traditionally underserved by the medical system. He said one of the greatest highlights in medical school was working with a small team of fellow students to co-found the Border Health Program, which brings mobile clinics—including health screenings, as well as dental and pharmacy support—to migrant farmers in the San Diego area. Garcia was matched with the family medicine residency program at Kaiser Permanente's San Diego Medical Center, where he'll be able to stay near family and remain a part of the community he enjoys serving.
From From Ethiopia to UC San Diego: Eden Aklile is a Standout STEM Grad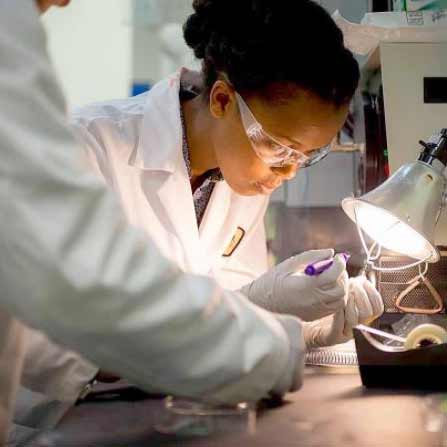 Eden Aklile's parents instilled the importance of education in her at an early age. In fact, they emigrated from Ethiopia to the U.S. when Aklile was eight to provide her with the best educational opportunities possible, encouraging her to "be good and do good things." Graduating from Marshall College with a degree in chemical engineering, Aklile has taken her parents' advice to heart.
In addition to chemical engineering, Aklile has a minor in African-American studies and has been an active member of the African Student Union, Black Student Union and National Society of Black Engineers (NSBE), where she has served as events coordinator, academic excellence chair and vice president. She also participated in an NSBE summer internship in Washington, D.C. where she taught young students engineering and math concepts to encourage pursuit of science, technology, engineering and mathematics (STEM) careers.
Aklile participated in the UC San Diego-Morehouse/Spelman Student Exchange Program, where she was able to study in Atlanta for a semester and experience a different educational environment, including smaller class sizes and unique courses offerings. Aklile said that the program "allowed me to confidently take on future endeavors."
The San Diego native's most cherished memories of her time on campus include Summer Bridge, her work with NSBE and watching a performance of Shuffle Along during a summer UC-NYC Theater Program. She is a Marshall College Student of the Year and a Gates Millennium Scholar. Aklile plans to attend Northwestern University to pursue graduate studies in materials science and engineering.
Basketball Star Adam Klie Shines On and Off the Court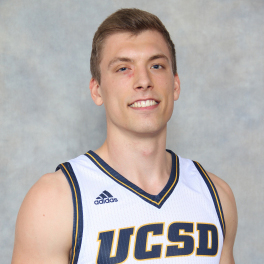 From leading his team on the court to maintaining a 4.0 GPA as a bioengineering, bioinformatics major, Revelle College Senior and UC San Diego men's basketball star Adam Klie has truly excelled as a Triton. The Alaskan native's record on the court is just as outstanding as his GPA: he was named a two-time College Sports Information Directors of America Academic All-American as well as the Player of the Year for the 2016-17 season. In addition, he is UC San Diego's Division II career leader in points and rebounds. This season, he played in the NCAA Division II All-Star game and was instrumental in helping the Tritons achieve a program-record 27 wins, as well as a spot in a the California Collegiate Athletic Association championship and the West Region title game.
"I had the good fortune of competing in some unbelievable games with some awesome people that made the whole thing a lot of fun," recalls Klie.
The son of two chemical engineers, Klie cultivated a passion for science early in life and was drawn to UC San Diego's bioengineering program, which he believes is one of the best in the world. Klie's journey at UC San Diego began when he visited in high school–captivated by the school's academic and athletic cultures, he committed to attend. "Looking back now, I am extraordinarily happy about the decision I made," he said. "I don't think I could have ended up in a better place."
Though busy with his classes and basketball, Klie also became a member of UC San Diego's Tau Beta Pi Engineering Honor Society and capped off his achievements by speaking at this spring's Revelle College Honors Awards Ceremony. Post-graduation, he will go on to play professional basketball for a year, after which he plans to return to UC San Diego to pursue a doctorate in bioinformatics. "I think my favorite academic moment is still to come," he said. Eventually, he aspires to become a professor at a university or work in the bioinformatics industry.
"Regardless of where my career takes me, I have goals that involve helping other people and giving back to the community that helped me grow," he said. "UC San Diego really is a great place to do just that."
Board-Certified Plastic Surgeon Jon Wilensky Earns an M.B.A. with a Mission to Save Lives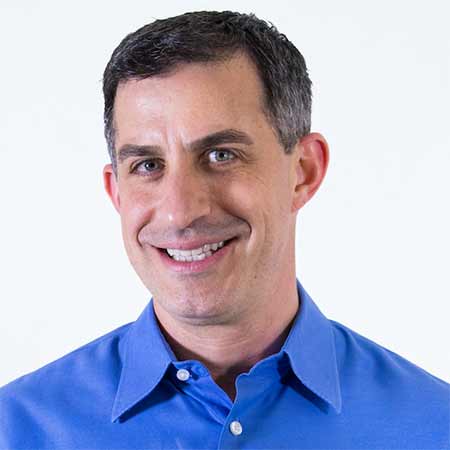 When board certified plastic surgeon Jon Wilensky began pursuing a master's degree in business administration at UC San Diego's Rady School of Management to help advance his medical career, he never anticipated that he would become an entrepreneur. However, this year, Wilensky will graduate with a degree and a startup—a digital health technology company called Braykion, which seeks to reduce the spread of preventable hospital-acquired infections in patients through wearable devices.
As a clinical assistant professor of plastic surgery at the UC San Diego Health, Wilensky became interested in bridging the gap between medicine and business several years ago when he led clinical trials for implantable biotechnology.
"I recognized what an incredible opportunity there was to be involved with implantable and wearable biotechnology," he explained. "I saw a huge untapped potential opportunity to innovate and transform health care."
Seeking to gain more administrative and business expertise in this sector, Wilensky began his studies at the Rady School where he formed a friendship with fellow student Ryan Ruehl, a veteran with a degree in biomedical engineering. By drawing upon their unique experiences as non-traditional students, the two collaborated to establish Braykion, which, after one year, has acquired an investor and is expected to begin a pilot program at UC San Diego's Jacobs Medical Center.
Looking back on his experience, Wilensky credits Rady for facilitating the collaboration that made Braykion possible. "I have met incredibly talented individuals with diverse experiences," he said. "I never would have anticipated being involved in a startup, but at a place like Rady, it became inevitable. Pursuing an M.B.A. here has been the single best decision I have made for my career."
Though Wilensky feels that he has achieved success as a surgeon, he hopes that he can go a step further to truly make an impact in medicine. "I know that I'm going to have a central role in this new and emerging space in health care, wherever that will take me," he said.
Emilia L. Hong Overcomes Adversity to Pursue Public Office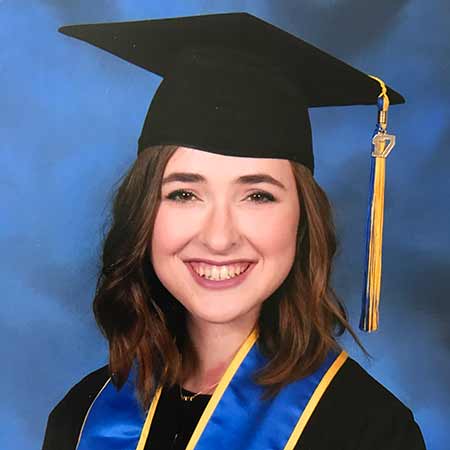 Emilia Hong will be Eleanor Roosevelt College's 2017 Commencement speaker, but the path to the podium for this international relations major has not been easy. After she received associate's degrees in humanities, social sciences, communications and political science at community colleges , her father was diagnosed with a terminal illness. No longer able to afford college, the Pasadena native returned home, but was still determined to continue her education. She quickly found a job as a server in a restaurant and worked long hours to save enough money for tuition.
Enrolling at UC San Diego in 2015, she has made the most of her time here. She has participated in the Women's Center's VOICES and Discover the Law programs, among other co-curricular activities. She developed a research paper on gendercide in China that has been presented at multiple on-campus conferences. Her awards include Provost's Honors and the William Denman Scholarship. She is a member of National Phi Beta Kappa and Pi Sigma Alpha. To add to her many talents, she speaks five languages.
After graduation, Hong plans on taking a gap year working for a local government relations firm in Orange County before applying to graduate school. After obtaining a master's in political science, she hopes to teach community college for a few years in order to "help disenfranchised students find their voices and pursue degrees in higher education," before running for office. Her political aspirations center on developing more comprehensive programs for veterans and the homeless.
Jessica Arroyo Creates a Better Future for her Family with a UC San Diego Education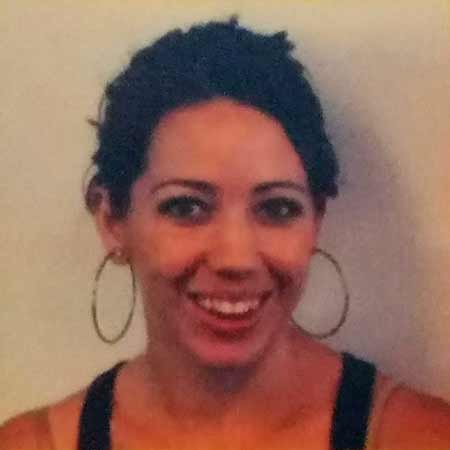 Jessica Arroyo's passion for social justice and teaching derives from personal experience. As a first-generation college graduate and full-time mom of two who will earn a master's degree of education this year, Arroyo is no stranger to overcoming obstacles. After high school, Arroyo attended Southwestern Community College, but discontinued her studies to work multiple jobs and focus on raising a family. However, when the 2008 recession hit, she experienced a reduction in her hours that threatened her family's financial stability. In 2010, she decided to go back to school to pursue a career that would lead to a sustainable future for herself and her family. "It wasn't just about me anymore, it was about all of us," she said.
With grit and determination, Arroyo graduated from Southwestern Community College with honors, and transferred to San Diego State University, where she received a bachelor's degree in English and a minor in women's studies as well as a certificate to teach English as a second language. She then began her graduate work at UC San Diego, where she relished the opportunity to discuss course work with fellow classmates and utilize resources such as the Raza and Multicultural Centers.
When hardship struck again with the passing of her best friend and mentor, Arroyo was grateful for support from her UC San Diego cohort, professors and family to help her finish her studies. "I truly wouldn't have been able to accomplish any of this without their love and help," she said.
After graduation, Arroyo hopes to spend more time with her family and give back to her community by teaching English and English as a Second Language at high schools in South San Diego, where she has lived for many years. "I want to help students rise up, exceed their own expectations, and find and pursue their passions," she said.
Historian Daniela Valdez Pays it Forward to her Community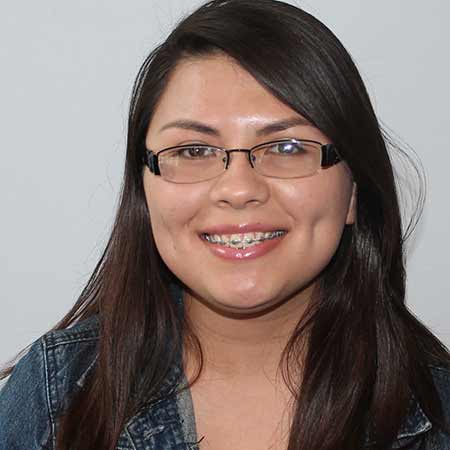 History major Daniela Valdez came to UC San Diego as part of the Chancellor's Associates Scholarship Program, which provides substantial tuition assistance, academic support and community building for high-achieving students with financial need. Valdez credits the program with allowing her to pursue her dream of graduating from college: "I owe everything I am and that I have to the program."
This sense of gratitude has helped shape her time on campus. Over the past four years, Valdez, who will be graduating from Marshall College, has acted as an intern and tutor at Gompers Preparatory Academy. If she seems like a familiar face at Gompers, it's because she's a graduate from the school herself. She felt her high school helped "prepare her with the correct tools to independently overcome any challenges in life or in school."
She credits UC San Diego Associate Professor Mark Hanna and Dimensions of Culture Director Jorge Mariscal with inspiring and motivating her during college. Mariscal, she said, taught her that in order to understand the present, she must also understand the past. Valdez's history coursework focused on U.S. history, and she'll be putting her degree to good use by working for the U.S. Navy as an historian. She is also contemplating graduate school in the future.
4.0 Graduate Student Melia Ungson Dedicates Career to International Work and Public Service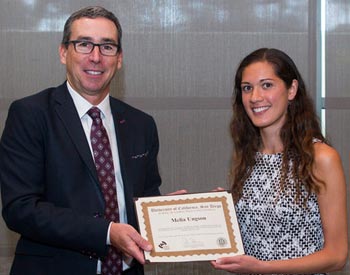 Setting a high bar for her fellow graduates, Melia Ungson will receive a Master of International Affairs from the School of Global Policy and Strategy. Ungson is a Dean's Fellow and has earned a 4.0 GPA while winning multiple awards from the school in academic and language achievement, as well as the Ayal Margalith Memorial Award that recognizes leadership, excellence and community building.
Ungson has a deep interest in Southeast Asia, which was sparked by an internship at the United States Embassy in Laos, where she continued as a Fulbright Scholar, conducting environmental and public policy research. At the School of Global Policy and Strategy, Ungson served in leadership roles for the graduate organization and was heavily involved in the student groups Southeast Asia Link, QuIRPS and Net Impact. In addition to her studies, she held a 2016 summer internship with the Government Accountability Office in Washington. "I strongly believe in the importance of serving one's community," Ungson said, "Both here … as well as abroad."
Ungson was selected as a prestigious Robertson Foundation for Government Fellow, where she hopes to incorporate diplomacy and statistical analysis into a public service career.
Stay in the Know
Keep up with all the latest from UC San Diego. Subscribe to the newsletter today.