10 Go-To Spots Within a Half-Mile of Framework Apartments
Published Date
By:
Share This:
Article Content
Just steps away from the UC San Diego Blue Line trolley is Framework, a brand-new housing property that features 87 fully furnished modern studio apartments. Alongside amenities such as a cafe-style coworking space and a sky lounge, the property offers another major perk for its residents—a prime downtown San Diego location that provides easy access to some of the city's best spots for dining, entertainment and more.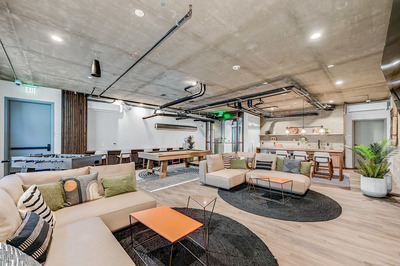 At Framework, community members can strike the right balance between work and play. Located in the downtown neighborhood of East Village, residents are well placed to enjoy many of the city's most popular attractions ranging from an iconic ballpark to various entertainment hot spots.
Here is a list of ten must-visit spots within walking distance of the new apartment community: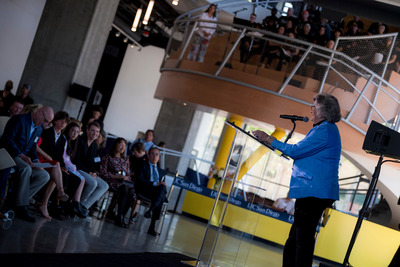 UC San Diego Park & Market
Designed to serve the entire San Diego community, the state-of-the-art building has established itself as a social and intellectual hub for civic engagement, learning and collaboration. Due to its flexible design and array of amenities, Park & Market draws everyone from industry experts and artists to community leaders and entrepreneurs and is conveniently located along the UC San Diego Blue Line. Park & Market's top features include a 220-seat black box theater, an exhibition gallery that opens into an outdoor terrace and a tiered amphitheater, as well as a 58-seat Digital Gym Cinema owned and operated by Media Arts Center San Diego where visitors can stop by to watch independent and foreign films. Open to the public Monday through Friday, visitors are encouraged to stop by for a culinary experience at Senses Bistro or catch a yoga class.
Petco Park
Home to the San Diego Padres, Petco Park is situated in the heart of downtown San Diego and offers baseball fans a memorable game day experience paired with spectacular views of the city. Ballpark bites range from a variety of local favorites such as tacos, barbecue, sandwiches and more. Petco Park also hosts bring-your-dog game days, special concerts and theme games.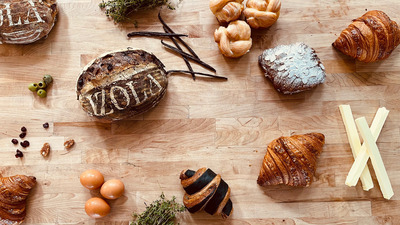 IZOLA
Walk one minute outside of Framework and you'll find yourself at the steps of Yelp's top-rated bakery in the United States. At IZOLA, pastry and bread lovers are welcomed with an array of croissants, sourdough loaves and more. The bakery produces fresh items throughout the day, with menu highlights including a Moroccan black olive chocolate croissant and a morning bun flavored with heirloom orange.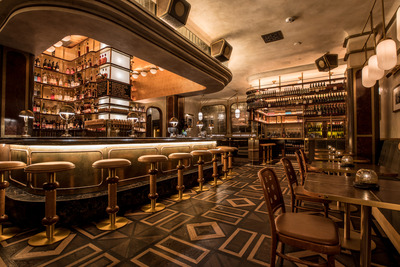 Neighborhood
At the recently revamped Neighborhood–the first restaurant concept from Consortium Holdings, a hospitality group founded by alumni Arsalun Tafazoli, '06–guests can enjoy whimsical design, craft cocktails, diverse culinary offerings and more. On the menu are items such as pierogies, burgers, hot chicken schnitzel and mac and cheese. Plus, hidden within the space are two unique speakeasies.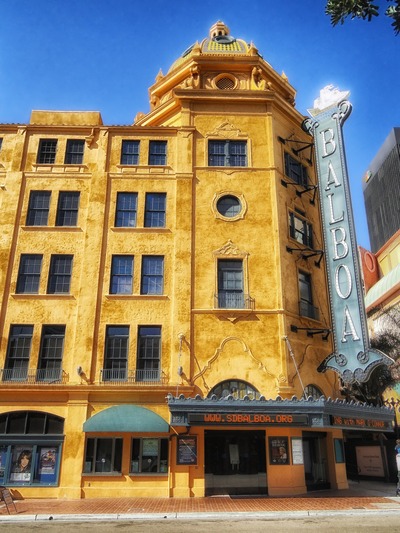 Balboa Theatre
Built in 1924, Balboa Theatre is a historic venue to catch entertainment ranging from comedy acts to opera performances. Among some of the theater's upcoming productions include the world premiere of a horror-inspired opera titled Ghosts. ArtPower at UC San Diego also presents a variety of performances at Balboa Theatre, such as An Evening with David Sedaris on May 2.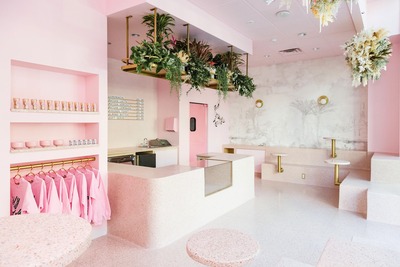 Holy Matcha
After traveling to Japan and trying matcha for the first time, founder Geraldine Ridaura was inspired to open Holy Matcha in San Diego–making it the city's first matcha cafe. This East Village tea spot is her second cafe location, with a menu offering items such as strawberry matcha lattes, signature ceremonial matcha, avocado toast and more. Ridaura is also an active emeriti of the Entrepreneurs-in-Residence (EIR) program led by UC San Diego's Office of Innovation & Commercialization.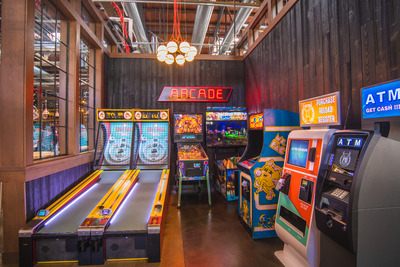 Punch Bowl Social
In what was formerly a historic boxing arena, Punch Bowl Social offers guests the opportunity to eat, drink, play a variety of games and much more. The eclectic entertainment venue features bowling, shuffleboard, karaoke, bocce ball and a vintage arcade. On the menu at Punch Bowl Social are classics like burgers, salads and tacos, as well as brunch options, desserts and late- night bites.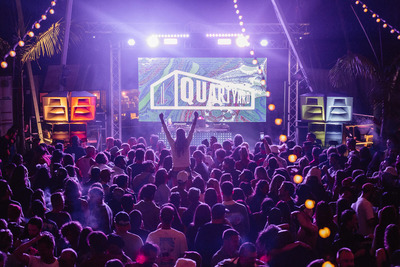 Quartyard
This outdoor park made from repurposed shipping containers has evolved into a beloved community space in East Village. At Quartyard, guests will find an eatery, beer garden, art space and the Seahorse Coffee shop. The airy venue is also dog-friendly and open daily, showcasing concerts, markets and more.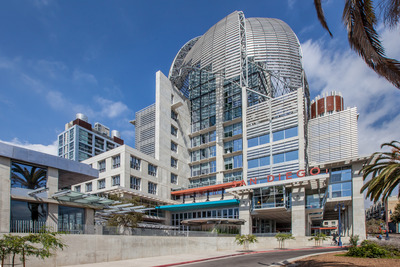 San Diego Central Library
The San Diego Central Library is a popular destination that connects the city's community to free educational and cultural resources. Visitors can stop by the library for regular art and culture exhibitions, a children's library, a career center and more. The Central Library also features the Sullivan Family Baseball Research Center, which is the largest baseball research collection outside of the National Baseball Hall of Fame in Cooperstown, N.Y.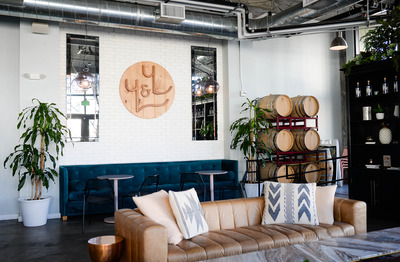 You & Yours
You & Yours is San Diego's first woman-owned distillery, offering cocktails crafted with locally made gin and vodka from founder Laura Johnson. The dining and drinking spot also hosts trivia nights, brunches, happy hours and more. In addition to serving up seasonal cocktails, You & Yours also offers small plates such as their signature "Taco Bell" Egg Rolls.
Stay in the Know
Keep up with all the latest from UC San Diego. Subscribe to the newsletter today.