Your Voice Matters in the Staff@Work Survey
The annual Staff@Work™ Survey launched this week and ends Sept. 16. From its start more than two decades ago to today, the goal of the anonymous survey is to give every staff member the opportunity to voice their opinions about working at the university. The survey measures department and leadership performance from the employee's perspective, and includes questions to gauge levels of staff satisfaction, including if they would recommend UC San Diego to others.
"Our role is to nurture and advocate for our staff," said UC San Diego Chief Human Resources Officer Terri Winbush. "We need your voice through the Staff@Work Survey to drive how we engage teams to address challenges and celebrate achievements."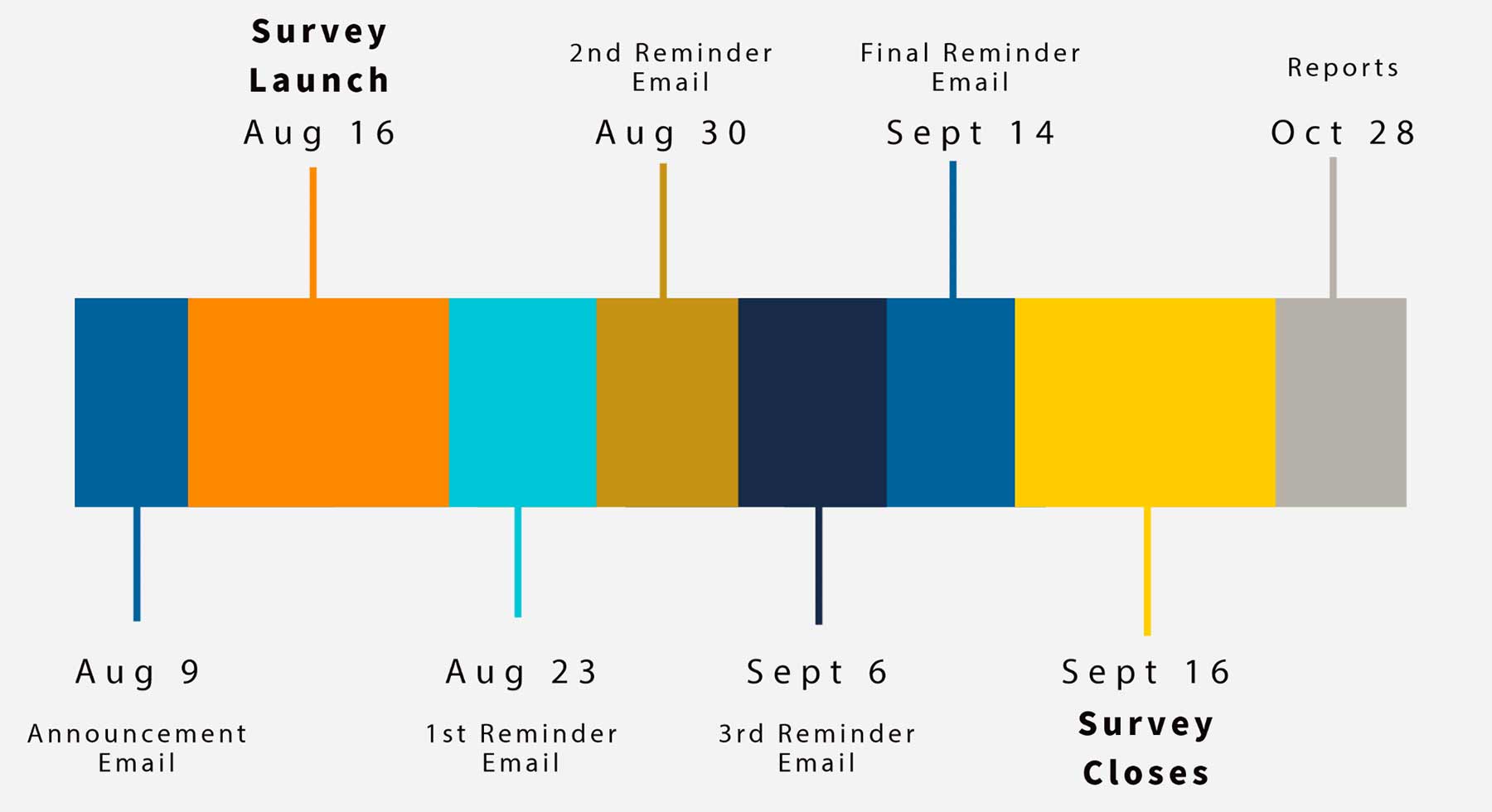 UC San Diego staff are able to take the survey using a unique ID and security passcode provided via email. Responses to the survey are anonymous and summarized in reports. Starting on Oct. 28, divisions, departments, programs and units are able to review their individual survey results in order to use this valuable feedback to improve the work environment.
"It's important for staff to share their thoughts in the survey, but what is even more important is the action departments take on behalf of their staff afterwards," said Angela Song, senior director of Organizational Assessments and Strategy in the Office of Operational Strategic Initiatives, which administers the Staff@Work Survey. "Teams can also learn the impact of any changes they make by looking at trends in survey data from year to year."
Teams that took action
One department that took advantage of Staff@Work Survey data is Information Technology Services (ITS). Sheryl Gerbracht, senior director of the ITS business office, shared that roughly 400 ITS staff are surveyed, and the survey feedback is divided into teams or groups of teams. They look at the ITS data overall and then individual units to assess opportunities. "What we've found is, even if overall we think we are doing OK, there may be some teams where there are issues," she said. "The survey shows that clearly, so we look at both."
In looking at the survey data, the team realized the staff was interested in being able to share ideas with leadership more frequently. Prior to this input, the team had manager meetings four times a year and an all-staff meeting once a year. They added three more all-staff meetings and also an "Ask Me Anything" meeting, providing a forum where people could ask questions of the senior leadership team. "It has worked well," Gerbracht said. "We created a cadence where we have at least one meeting every month, which helps keep open communication going. Creating the space to hear from the staff and share information has made a difference."
Adequate staffing was also a concern, so ITS committed to increasing student worker pools and looked at the project portfolio to see what lower priority projects could be brought to an end or delayed. ITS is planning an initiative to provide backup to staff, to avoid a situation where only one person can take action related to a specific project or initiative. Gerbracht noted that changes take time and effort, but ultimately will reduce stress on employees.
ITS also formed a working group and built an employee recognition program based on survey feedback identifying it as an opportunity area. The recognition program includes a staff appreciation luncheon, gift cards and annual staff awards that recognize innovation and inclusive excellence. "Recognition can also come from outside your department," said Kevin Chou, an executive director in Information Technology Services. "We created a form for campus partners where they could provide this recognition. ITS then takes the content of that form, attaches it to a gift card and sends it to the member of our staff."
Claudia Mellon, director of Human Resources for Housing Dining Hospitality (HDH), learned from the Staff@Work Survey that HDH staff wanted a renewed focus on social justice and staff wellness. To address wellness broadly, HDH provides programming in five key areas: career, social, financial, physical and community. Programs offered included yoga classes, career coaching, social opportunities such as coffee breaks and volunteer activities, and programs on getting fiscally fit. In considering social justice, they created an equity, diversity and inclusion workgroup specific to HDH, the Justice, Equity, Diversity and Inclusion (JEDI) Advocate Program led by Amber Bareño, senior manager of Human Resources for HDH, and the JEDI team. "Staff wanted to have a voice, so with this program, we asked for volunteers to serve as an advocate in their area," Mellon said. "JEDI Advocates receive training to facilitate conversations about equity and diversity in order to gain a deeper understanding of our community and what people would like to see going forward."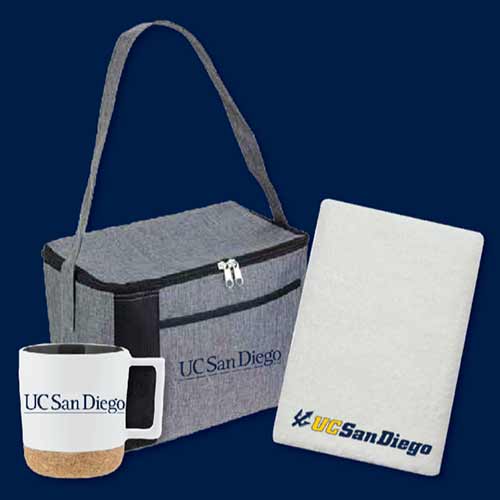 Get involved, get a gift
Your participation in the survey positively impacts UC San Diego, and also contributes to an expanding benchmarking study to benefit higher education as a whole. The Staff@Work™ Survey is specifically designed and validated for higher education, and in recent years, other universities within the UC and CSU systems and beyond have participated.
"We use the survey to see if areas where we have put deliberate focus have improved over time. The same questions are used year-over-year and standardized across the entire university, which is great for trend and comparative analysis," said Chou. "We have also found that people are much more likely to take the survey when they are encouraged to do so by their own peers."
Check out the online marketing toolkit, which provides resources to help spread the word and celebrate participation. Staff who share their views are eligible for fun UC San Diego swag including a towel, mug or lunch bag. After submitting the survey, click on the link to view your gift voucher and unique barcode.
Stay in the Know
Keep up with all the latest from UC San Diego. Subscribe to the newsletter today.