What to Read, Watch and Listen to during Latinx Heritage Month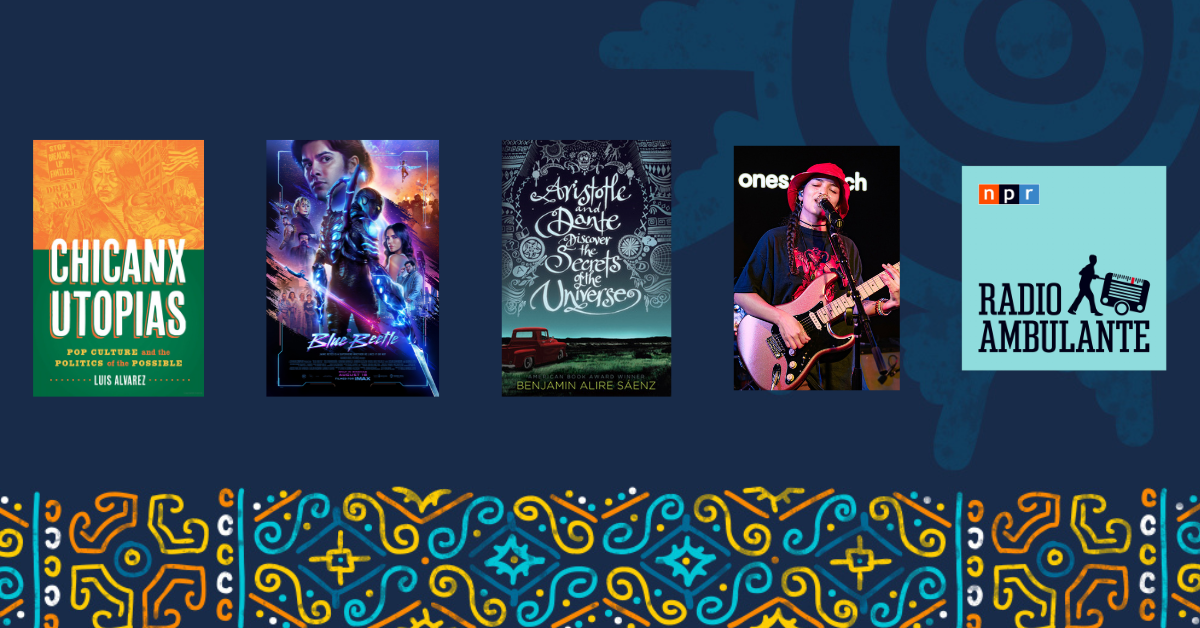 Published Date
By:
Share This:
Article Content
UC San Diego Today reached out to members of the Latinx campus community to gather their recommendations on what to read, watch and listen to during Latinx Heritage Month—and all year long. This curated selection, ranging from films to poetry to music, is just a glimpse of the diverse array of Latinx individuals who are making a lasting mark on culture.
READ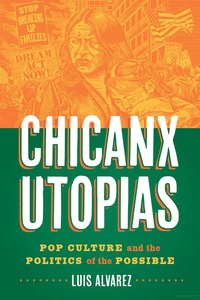 "Chicanx Utopias: Pop Culture and the Politics of the Possible"
UC San Diego Professor of History Luis Alvarez is the author of "Chicanx Utopias: Pop Culture and the Politics of the Possible." In the 2022 book, Alvarez explores how "Chicanxs articulated pop cultural utopias to make sense of, challenge and improve the worlds they inhabited." The book probes a variety of film, music, television and art, ranging from soul music to TV sitcoms.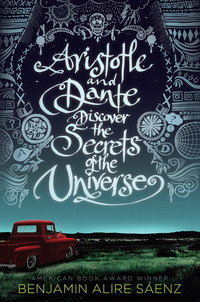 "Aristotle and Dante Discover the Secrets of the Universe"
This coming-of-age young adult novel by Mexican American author Benjamin Alire Sáenz follows two Mexican American teenagers, Aristotle "Ari" Mendoza and Dante Quintana, as they navigate their friendship, their racial and ethnic identity and more. Sáenz was the first Hispanic winner of the PEN/Faulkner Award and is a recipient of the American Book Award. Campus community members are invited to attend a free talk with Sáenz at The Loft on Oct. 20 at 3 p.m. The event will be followed by a reception and book signing at the Cross-Cultural Center.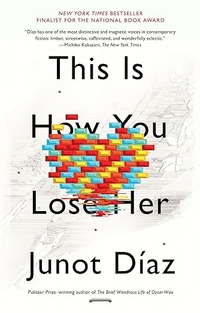 "This Is How You Lose Her"
"This Is How You Lose Her" is the second collection of short stories by New York Times bestseller and Pulitzer Prize winner Junot Díaz. Díaz was born in the Dominican Republic and raised in New Jersey. Of the 2012 book, the Telegraph says: "Junot Díaz's short story collection is so sharp, so bawdy, so raw with emotion, and so steeped in the lingo and rhythms of working-class Latino life that it makes most writing that crosses the Atlantic seem hopelessly desiccated by comparison."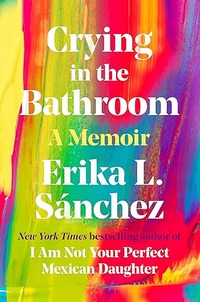 "Crying In the Bathroom"
In her humorous memoir, New York Times bestselling author Erika L. Sánchez discusses her life through a collection of essays reflecting on her teenage years in Chicago, her battles with mental health and more. Sánchez—a Mexican American poet, novelist and essayist—is widely recognized for her debut young adult novel, "I Am Not Your Perfect Mexican Daughter," which is now being adapted into a film directed by America Ferrera.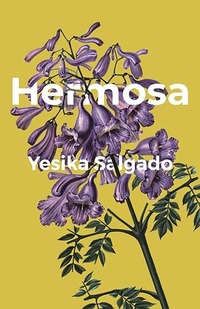 "Hermosa"
"Hermosa" is the latest poetry book from Yesika Salgado, a Los Angeles-based Salvadoran poet who "writes about her family, her culture, her city and her fat brown body." Salgado is recognized around the world as a body-positive activist and is the recipient of the 2020 International Latino Book Award in Poetry. "Hermosa," published in 2019, deals with the topics of love, loss and gentrification.
WATCH
"Blue Beetle"
Screening at UC San Diego's Price Center Theater on Oct. 29, Blue Beetle is a new superhero film that tells the origin story of Jaime Reyes, a young Mexican American teenager who becomes the titular hero after a powerful scarab artifact grants him superpowers. It is also DC Comics' first Latino-led superhero movie. Campus community members can register online to attend the screening.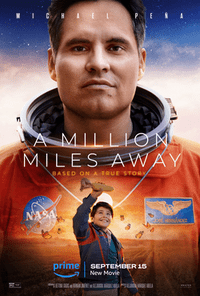 "A Million Miles Away"
This inspiring film is based on the true story of Jose M. Hernandez, the first migrant farmworker to become a NASA astronaut. Through the support of his family and friends, Hernandez persevered to achieve his lifelong dream and became a crew member on the 2009 Space Shuttle mission STS-128. The film is directed by Alejandra Márquez Abella, a filmmaker who was born in San Luis Potosí, Mexico.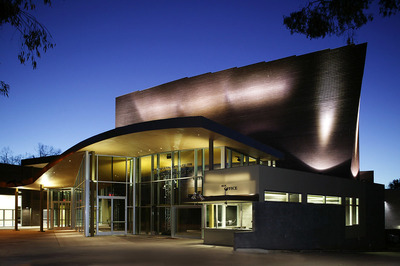 Latinx New Play Festival at La Jolla Playhouse
From Oct. 27-29, the La Jolla Playhouse will present the sixth Latinx New Play Festival. The yearly event, which takes place on the UC San Diego campus, aims to expand the presence of Latinx stories and artists on the American stage. Four scripts will be developed and rehearsed at the free festival, including "The Invocation of Selena (TIOS)," a sketch comedy and cabaret-style show centered around cultural icon Selena Quintanilla Pérez.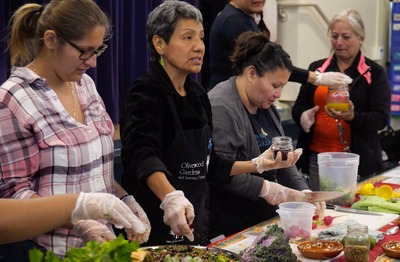 "The Kitchenistas"
This documentary filmed in San Diego explores the National City-based Olivewood Gardens and Learning Center's Kitchenistas program. Originating as a seven week nutrition program, this program has transformed into a Latina-led movement with a steadfast commitment to enhancing the health, well-being, and resilience of the community.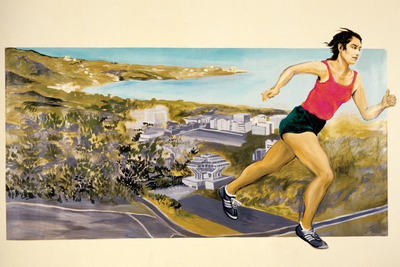 Artwork from Yolanda Lopez
The pioneering late Chicana artist and activist Yolanda M. López was a student in UC San Diego's Visual Arts graduate program in the 1970s. In her painting series titled ¿A Dónde Vas Chicana? Getting Through College," López paints herself running through different areas of campus and the city as a whole. While not currently on display locally, some of her artwork is viewable online on museum websites such as the Museum of Contemporary Art San Diego.
LISTEN
Teresa Diaz de Cossio
Teresa Diaz de Cossio is a flutist and doctoral candidate in UC San Diego's Department of Music. Born in Ensenada, Mexico, Díaz de Cossio is the co-founder and one of the directors of the Festival de Música Nueva, Ensenada–a program that sees UC San Diego faculty and graduate students partner with community members in Mexico to lead a series of workshops, classes and concerts.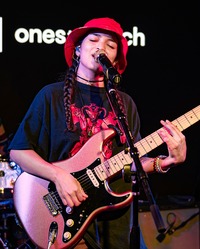 Ambar Lucid
Ambar Lucid is a Dominican and Mexican American songwriter known for bilingual tracks such as "A letter to my younger self" and "Eyes." The alternative Latinx musician began her career posting song covers on YouTube and released her debut album "Garden of Lucid" in 2020. Her latest project is a 2021 EP titled "Get Lost in The Music."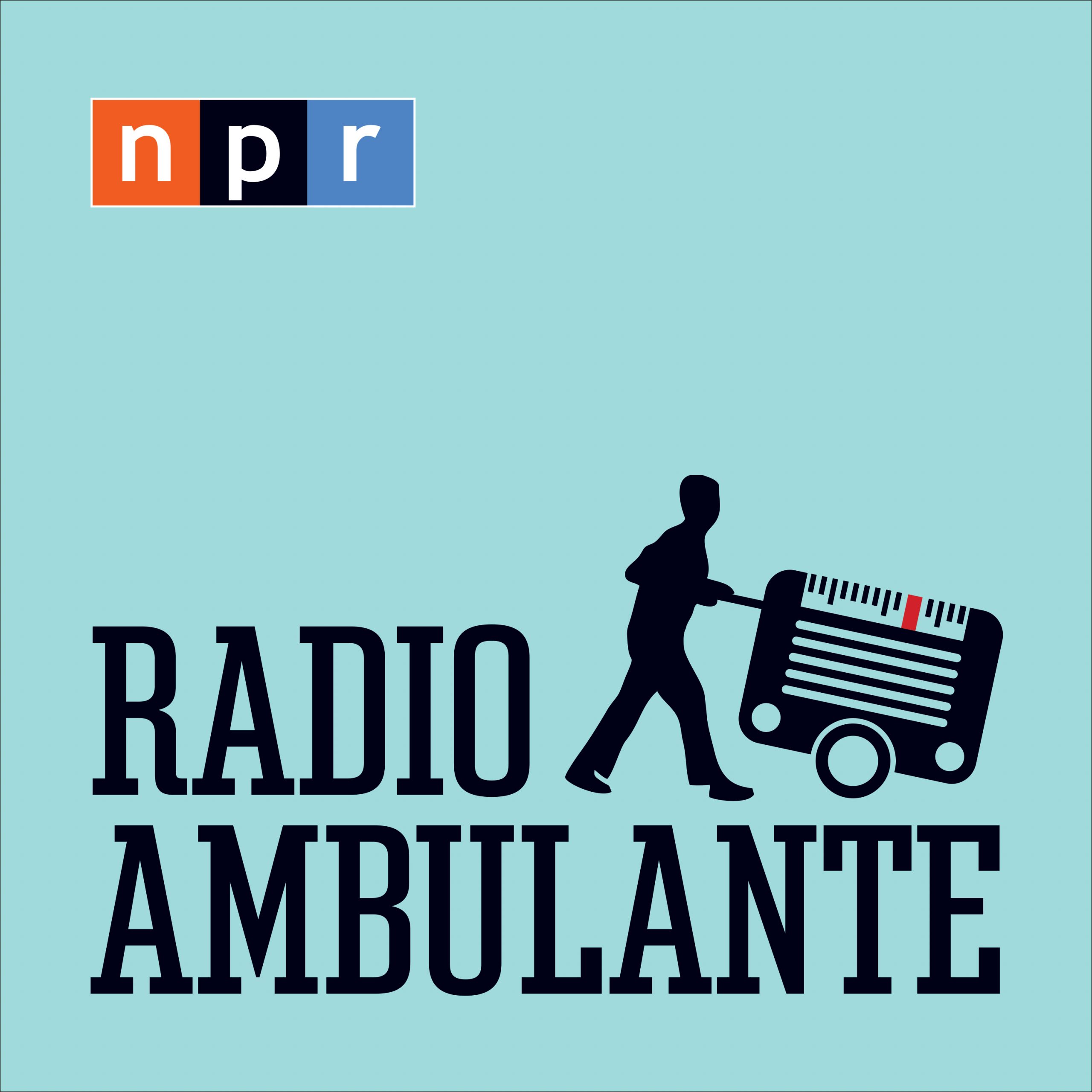 Radio Ambulante
Distributed by NPR, Radio Ambulante describes itself as "Latin America's most ambitious narrative journalism podcast, offering a sonic portrait of the region and everywhere Spanish is spoken." The podcast has delivered over 200 episodes covering topics like migration, politics, family, love and more.
Carla Morrison
Carla Morrison is a Mexican singer-songwriter known for her captivating and honest discography. Her heartfelt lyrics have earned fans around the world, leading to two Grammy Award nominations and three Latin Grammy Awards. Morrison describes her latest studio album, "El Renacimiento," as her most personal work to date.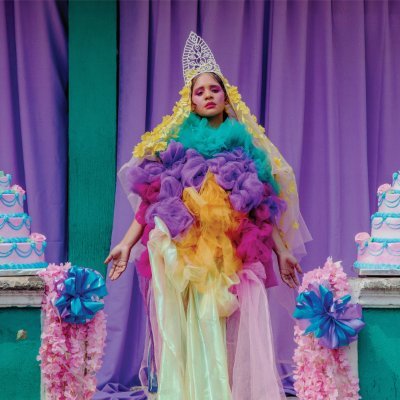 Lido Pimienta
Lido Pimienta is a Colombian Canadian artist known for her captivating music that blends electronic, folk and Afro-Colombian styles such as Cumbia and Bullerengue. Pimienta gained wide acclaim after her 2016 album "La Papessa" was awarded the 2017 Polaris Music Prize, Canada's highest musical honor. She has since been described as "the future of Canadian rock and roll."
Stay in the Know
Keep up with all the latest from UC San Diego. Subscribe to the newsletter today.