Variable Precipitation Linked to Rising Infectious Disease among Young Children Worldwide
Global database analysis spotlights higher risk in low-to-middle-income nations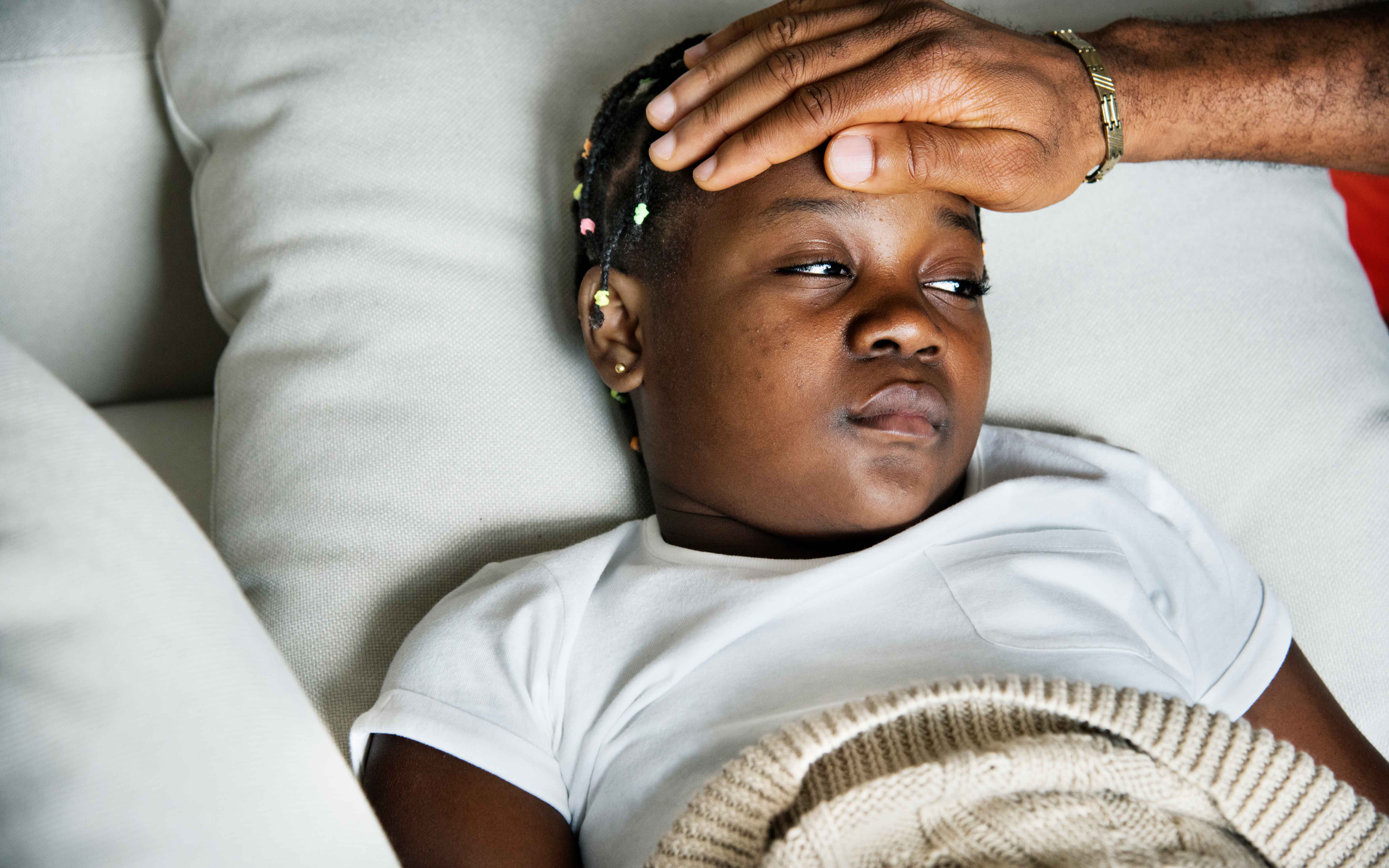 Published Date
Article Content
A team of researchers at the University of California San Diego has found that abnormally wet conditions increase the risk of cough, fever, and diarrhea in children under five years old in many humid subtropical regions of the globe. These same health risks also apply to unusually dry conditions in tropical savannah regions.
"Extreme rainfall and flooding risks cause problems in South Africa, Zimbabwe, Nepal, and India, for example. Whereas drought risks are observed more in Mozambique, Uganda, Ethiopia, and other drought-prone countries in sub-Saharan Africa," said study co-author Anna Dimitrova, a postdoctoral scholar at UC San Diego's Scripps Institution of Oceanography. "It's the combination of exposure to climate shocks and pre-existing vulnerabilities that creates high impact in such areas."
Dimitrova and four colleagues presented their findings in the February 2022 issue of The Lancet Planetary Health in a study funded by the UC San Diego FY19 Center Launch Program. When linked to climate-change projections that identify region-specific precipitation change, "our findings could be used to identify future hotspots where the risks of disease outbreaks are the highest due to already present vulnerabilities," the UC San Diego team suggested.
Previous studies have established that severe weather can trigger infectious disease outbreaks, including new and emerging diseases. But this study is the first global analysis describing how climate shock, including extreme events such as floods and droughts, affect infectious disease symptoms in young children.
Past research also has mostly focused on individual, high-income nations, which experience a much lower risk of infectious diseases. Few studies have examined lower-income nations because of the greater difficulty in collecting data there, Dimitrova said. Much of the evidence also is fragmented, coming only from specific communities.
"We wanted to use nationally representative data for as many countries as possible to highlight that this is a global problem," she said. "When it comes to climate change, low and middle-income countries are impacted in many different ways but often we don't hear about it."
In many of these countries, child mortality and disease persistence remain high.
"We also have the additional pressures from climate change. It's a compound problem," she said.
This continuing trend in climate change threatens the goal of the World Health Organization and UNICEF of ending preventable childhood deaths because of pneumonia and diarrhea by 2025.
The researchers noted that "the health burden of climate-sensitive infectious diseases can be substantial and is likely to fall on populations that are already among the most disadvantaged, including households living in remote rural areas and those lacking access to safe water and sanitation infrastructure."
The collaboration consisted of researchers from UC San Diego's Scripps Institution of Oceanography, the Herbert Wertheim School of Public Health, and the School of Global Policy and Strategy.
The study was partly based on the most recently available Demographic and Health Survey (DHS) data collected by interviewing more than half a million individuals from 32 low- to middle-income nations, mostly in Africa and Asia. The researchers combined these figures with detailed precipitation records from the Climate Hazards Group InfraRed Precipitation with Station (CHIRPS) dataset. The climates of these nations range from arid to tropical rainforest.
The DHS data reveal cough as the symptom most reported by mothers in the two weeks preceding the surveys (fever and diarrhea were also reported). The children of Haiti led in that category by far, with more than half developing coughs during that period. The children of Burundi had the highest prevalence of both fever (40 percent) and diarrhea (22 percent).
In recently completed work yet to be published, the UC San Diego team will suggest specific, low-cost strategies for buffering the impact of climate shock on young children in low- and middle-income nations.
Study co-authors include Alexander Gershunov and Tarik Benmarhnia of Scripps Institution of Oceanography; Sara McElroy, Herbert Wertheim School of Public Health and Human and Human Longevity Science, University of California San Diego, and School of Public Health, San Diego State University; and Morgan Levy, who holds a joint appointment in UC San Diego's Scripps Institution of Oceanography and School of Global Policy and Strategy.
Stay in the Know
Keep up with all the latest from UC San Diego. Subscribe to the newsletter today.