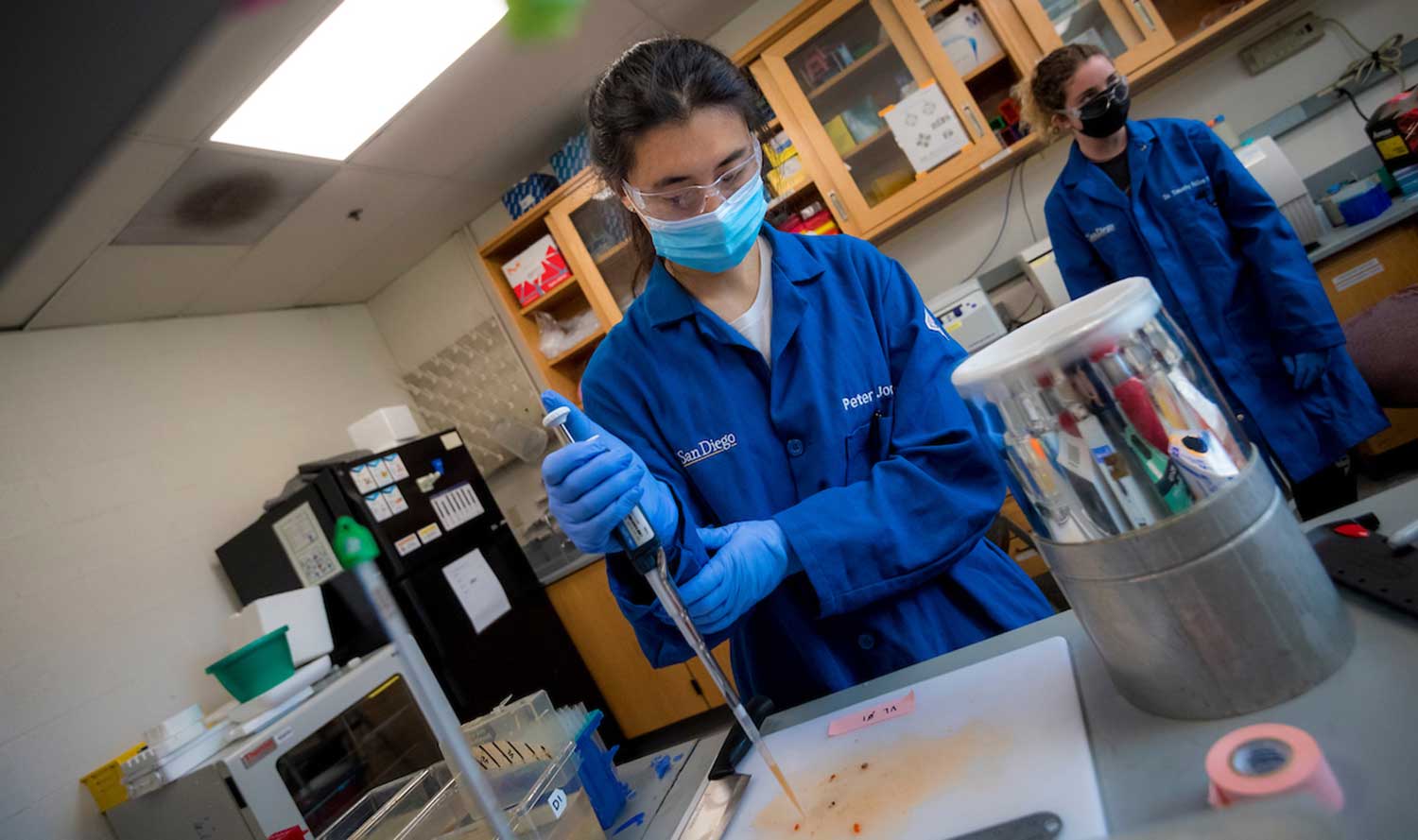 Undergraduate Research Gives Rise to Doctoral Dreams
Preparing for graduate school can often present more questions than answers. What's the best way to gain research experience, and how do I make a connection with a faculty member? When should I begin asking for letters of recommendation? How do I study for the Graduate Record Exam, and how is it weighted compared to my grades? For more than 30 years, UC San Diego's McNair Program has been helping undergraduate students navigate these uncertainties on their path to earning a doctoral degree.
This year, the program reached an impressive milestone—more than 150 McNair Program alumni have earned a Ph.D. over the past three decades, with many of them now serving as professors and researchers across the nation. The goal of the program is to prepare low-income, first-generation college students, and students from historically underrepresented ethnic groups, to enroll in a Ph.D. program and pursue a leadership role in academia, government or industry. UC San Diego was among the first universities to lead the federal program that was created in honor of Ronald E. McNair, a NASA astronaut who tragically died during the launch of the space shuttle Challenger in 1986.
The McNair Program is one of many research opportunities led by the Undergraduate Research Hub, a unit of the Office for Student Retention and Success. In the McNair Program, students have the chance to become a research assistant and receive mentorship from a faculty member in a field of their interest. If they choose to take part in the full program—which can span winter, spring and summer quarters—they can earn up to 12 units of independent study credit and receive a $2,800 fellowship as well as free on-campus housing or financial support for off-campus housing during the summer. In addition, participants can join workshops to develop their research, writing and presentation skills, with a chance to present their work at one of several annual undergraduate conferences at UC San Diego.
Alumni from the program were invited back to the campus on April 23 to meet current students who are eager to follow in their footsteps. UC San Diego alumnus Dmitri Young, now assistant professor of psychiatry at UC San Francisco, shared that the summer research he conducted during the McNair Program sparked the long-term work that he is currently pursuing as a faculty member. "You are far more ahead than I ever was when I was your age," shared Young during the event. "I was in your shoes years ago…while the path is long, you can get there. If I can do it, you guys can do it!"
Coming full circle: from history student to prominent professor
When Luis Alvarez enrolled at UC San Diego as an undergraduate student in 1990 to study engineering, he had no idea that 16 years later he would return as an assistant professor of history to join and later direct the Chicanx and Latinx Studies program—now one of the top programs of its kind in the country. His trajectory was altered when he registered for a history course with Professor David Gutierrez, who would become his mentor, friend and future colleague. He changed his major and began to spread his wings.
A key aspect of being a historian is the ability to tell stories about the past in ways that resonate with people in the present. Though Alvarez was an avid reader and writer, it was his discovery of the McNair Program that helped educate him about how to interpret evidence, make claims and present compelling stories.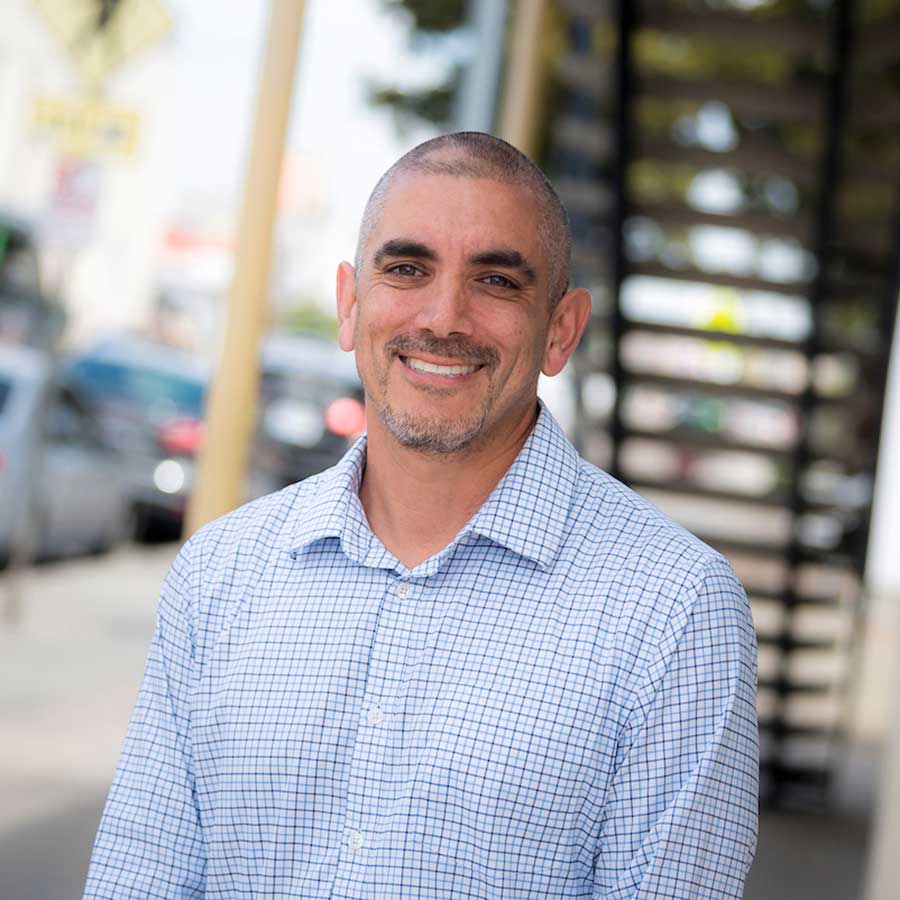 "The McNair Program allowed us to dig into research, become more familiar with our favorite faculty members and work closely on something that was influenced and shaped by them but also something uniquely ours as undergraduate students," said Alvarez. "It was that autonomy and ability to craft my own trajectory as a researcher that prepared me better than just about anything else for what a Ph.D. program would have in store for me."
When Alvarez began a graduate degree at the University of Texas at Austin, he already had a strong framework. The research project he had begun in the McNair Program at UC San Diego served as the seed for what would become his dissertation and first major publication, titled "The Power of the Zoot: Youth Culture and Resistance during World War II." After completing his degree, he returned to UC San Diego as a postdoctoral scholar, secured his first teaching position at the University of Houston, and later accepted a tenured position at UC San Diego, coming full circle. The reconnection made sense for the San Diego native who had fostered strong roots at the university.
And now he has the chance to help new McNair scholars flourish as a faculty mentor for the program. Alvarez noted that there are many skills that are required to succeed as a graduate student and academic that are not widely taught. He prioritizes these lessons for his mentees. "I enjoy helping folks that are less experienced in understanding the idea that the academy asks us to do things that nobody trains us to do, whether it's writing an application for graduate school or applying for your first professor job," explained Alvarez. "McNair is an exception; it's a program that is geared to help folks be trained in things they would not otherwise be trained in so that they can go on to be successful."
Research is for everyone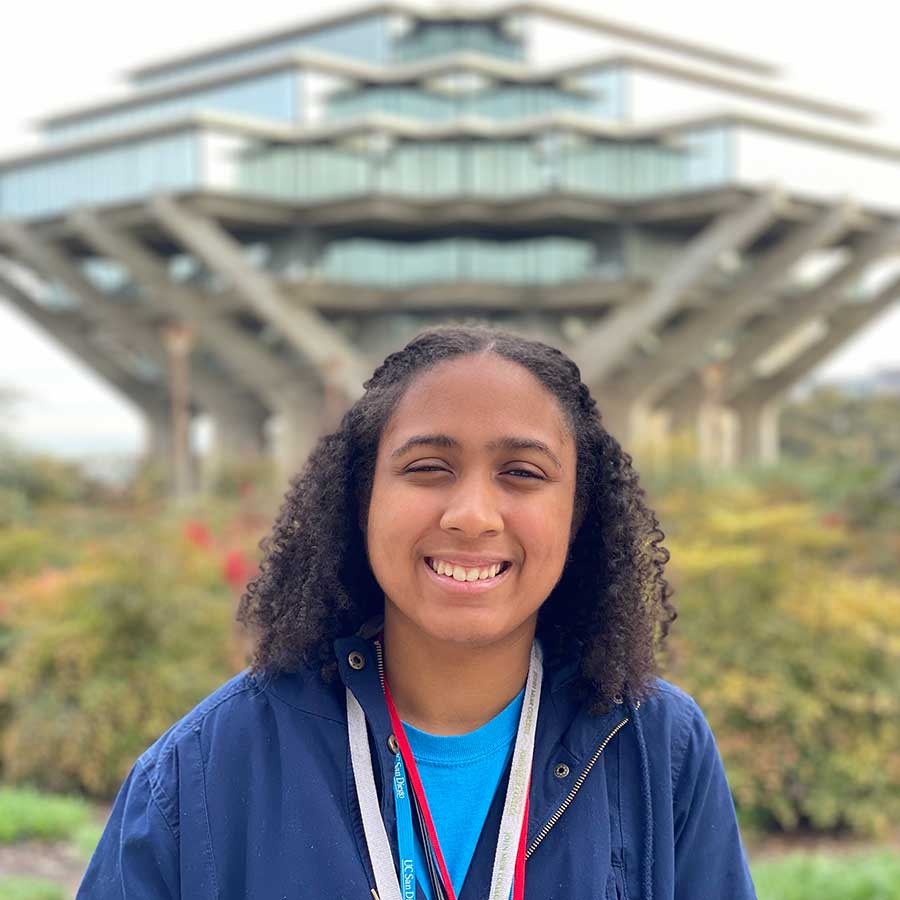 Beyond preparing undergraduate students for the rigors of graduate school, the McNair Program also introduces students to the world of research. When junior Angela Chapman first enrolled at UC San Diego, she had never heard of the field of neuropsychology, and she believed that research entailed being in a wet lab working on experiments in chemistry or biology. "As a first-generation student, I didn't know what research meant," said Chapman. "I have learned it's a lot broader; it could be analyzing data or an art project. It's about investigating what is known and seeing where the gaps are."
Chapman has always found the brain fascinating. After hearing from a neuropsychologist on a panel she attended at UC San Diego, she knew she had found her niche. Chapman is studying psychology with a specialization in cognitive and behavioral neuroscience and aspires to earn a doctorate in clinical psychology specializing in neuropsychology.
Last year, Chapman joined the McNair Program to gain research experience. She began developing a proposal in winter quarter, and in the spring began a systematic review of studies that centered on neurophysiological biomarkers in the brain among patients with schizophrenia. She extended her project into the summer, and as part of the program received a $2,800 fellowship, free on-campus housing, a Graduate Record Exam prep course and four units of independent study credit.
Being able to present her work and connect with others in her cohort were equally valuable to Chapman. "I really enjoyed getting a sense of what type of research they are doing and hearing what they are passionate about. It was motivational; the fact that they all come from underrepresented communities is something that's really encouraging to me."
Stay in the Know
Keep up with all the latest from UC San Diego. Subscribe to the newsletter today.