UC San Diego Researcher Joins All of Us℠ Research Program to Examine Federal Research Regulations
Published Date
Article Content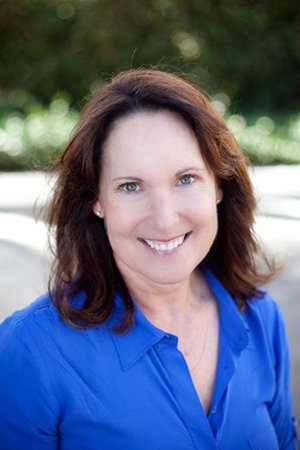 Camille Nebeker, assistant professor of Family Medicine and Public Health at the University of California San Diego, will lead an effort to investigate whether federal regulations to protect human research participants are responsive to new forms of population health research, particularly studies that incorporate emerging technologies such as passive wearable sensors.
Nebeker's work is a one-year supplement to a National Institutes of Health funding award the Scripps Translational Science Institute (STSI) at The Scripps Research Institute (TSRI) in support of the All of Us℠ Research Program. Formerly called the Precision Medicine Initiative Cohort Program, the study will enroll one million participants from a cross-section of the United States and will create a national research resource to explore how genetic makeup, medical history, environment and lifestyle influence human health -- an alternative to the "one-size–fits-most" approach to health care.
"One of the core values of the All of Us℠ Research Program is that participants are partners. With that in mind, we believe it is critical that people are part of the conversation about how to do research ethically," explains Nebeker. "We want people to fully understand this kind of research – research where we will learn how to prevent diseases before they happen because participants have shared and will continue to share their data."
Nebeker's work will focus on the ethical and regulatory components of the national All of Us℠ resource, including the best practices for obtaining both informed consent – assurance from research participants that they understand what they are volunteering to do – and ongoing engagement with research participants.
Concurrently, Nebeker will collaborate with researchers at STSI and the RAND Corporation (a non-profit global think tank) to examine the applicability of the Common Rule to the current research landscape. Over time, the research enterprise has grown in scale and in its use of new technologies, and is increasingly considering research participants as partners in research. The Common Rule was last revised more than 30 years ago and predates many of the tools and methods being used in research today. This evaluation will serve as a benchmark for examining the advances in human subjects protections in the Common Rule that were proposed by the US Government in 2015.
Nebeker and her colleagues will also examine the unique challenges inherent to communicating with research participants as well as the steps that will be taken to protect their privacy. To gain a better understanding of this process, the team will conduct interviews with stakeholders, including institutional review board (IRB) representatives (who oversee research), researchers and study participants. Their priority will be to learn how possible harms to participants are evaluated, as well as strategies that can be used to mitigate risks and enhance study benefits.
"The federal regulations address what information should be included in the informed consent presentation," Nebeker explains, "and my role is to learn how the regulations work in practice and whether the information presented is understood by people who are considering study participation. It is important that the informed consent process be meaningful so that people understand what they're agreeing to do.
"We need to be very thoughtful moving forward, as building this research resource is novel and, frankly an amazing opportunity for all citizens," she continues. "Never before have we had the ability to explore the social, environmental and biological determinants of health at this scale. We can only do this by engaging the participants in a bidirectional conversation to learn how to do this well."
Results from this study will be shared in a report prepared by RAND. Recommendations resulting from this report will also be made available through the Connected and Open Research Ethics (CORE) project. CORE is a web-based resource that Nebeker launched in 2015 with support from the Robert Wood Johnson Foundation. The CORE hosts resources available to scientists and Institutional Review Boards (IRBs) to promote the design and conduct of ethically sound research involving personal health data collected from wearable sensors, social media and mobile devices. Nebeker and her co-authors recently published a "Viewpoint" article in the Journal of Internet Medical Research on how to "Reimagine Human Research Protections for 21st Century Science," with a second Viewpoint article promoting the CORE platform in the forthcoming February 2017 edition of JMIR.
Stay in the Know
Keep up with all the latest from UC San Diego. Subscribe to the newsletter today.