Foreign Policy Magazine Ranks UC San Diego 2nd Among Public Universities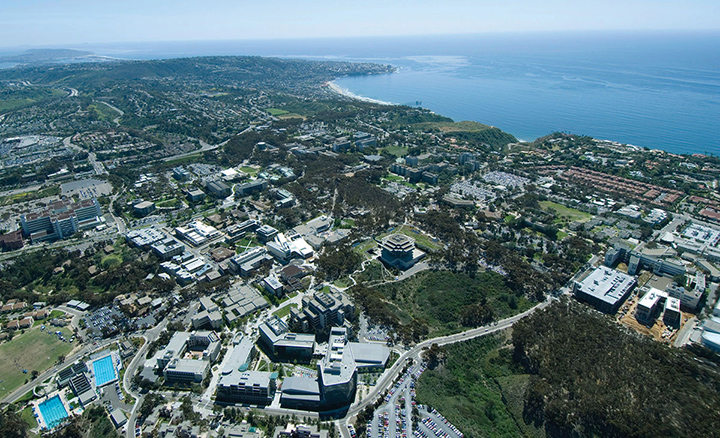 Published Date
Article Content
The University of California San Diego is one of the best schools in the world for scholars who want to solve crucial social challenges and propel world peace, according to Foreign Policy magazine. The publication's global rankings lauded UC San Diego for its undergraduate international relations program, 2nd among public universities (11th overall) and its master's program for policy careers in international relations, ranked 1st among public institutions (15th overall). The campus's Ph.D. program was named the best among public colleges (7th overall) for students pursuing an academic career in international relations.
According to Foreign Policy, which is focused on global affairs, current events and domestic and international policy, now is a better time than ever to study international relations. "International affairs programs are better situated than other disciplines and professional programs to help us understand and develop solutions to the complex, vexing, and ever-changing array of global challenges and opportunities," the magazine noted.
UC San Diego's academic programs in international relations are offered through the Department of Political Science in the Division of Social Sciences and the School of Global Policy and Strategy.
"UC San Diego is pleased to receive this distinction for being home to faculty who are experts at creating better design and evaluation methodologies for public policy around the globe, with the goal of improving our society and planet," said Chancellor Pradeep K. Khosla. "Our scholars' innovative approaches to the study of the political world is matched by the passion they bring to our classrooms, producing groundbreaking research, while training future generations of global change-makers."
Researchers at the School of Global Policy and Strategy such as Emilie Hafner-Burton take an unconventional approach to solving pressing challenges. Hafner-Burton, for example, has found that international trade agreements can strengthen the protection of human rights. And UC San Diego's Center for Peace and Security Studies, led by Erik Gartzke of Political Science, is poised to become one of the leading sources of insight about the emerging logic of cyberwar and military automation.
The magazine added that international relations programs are essential because they attract scholars from various backgrounds, acting as bridges between the worlds of thought and action, among different generations and communities, and among the public, private and nonprofit sectors.
UC San Diego's political science department combines world-class research with an innovative and intensive approach to teaching undergraduates and Ph.D. students, with faculty who represent a broad spectrum of backgrounds, methodologies and approaches.
The UC San Diego School of Global Policy and Strategy addresses the crucial societal challenges of the 21st century. The school's pioneering research builds on internationally recognized expertise of the Americas and Asia, integrates analysis of public policy and markets, and explores global issues of conflict and cooperation.
For more information on the Foreign Policy rankings, click here.
Stay in the Know
Keep up with all the latest from UC San Diego. Subscribe to the newsletter today.