By:
Christine Clark

Sherilyn Reus
Published Date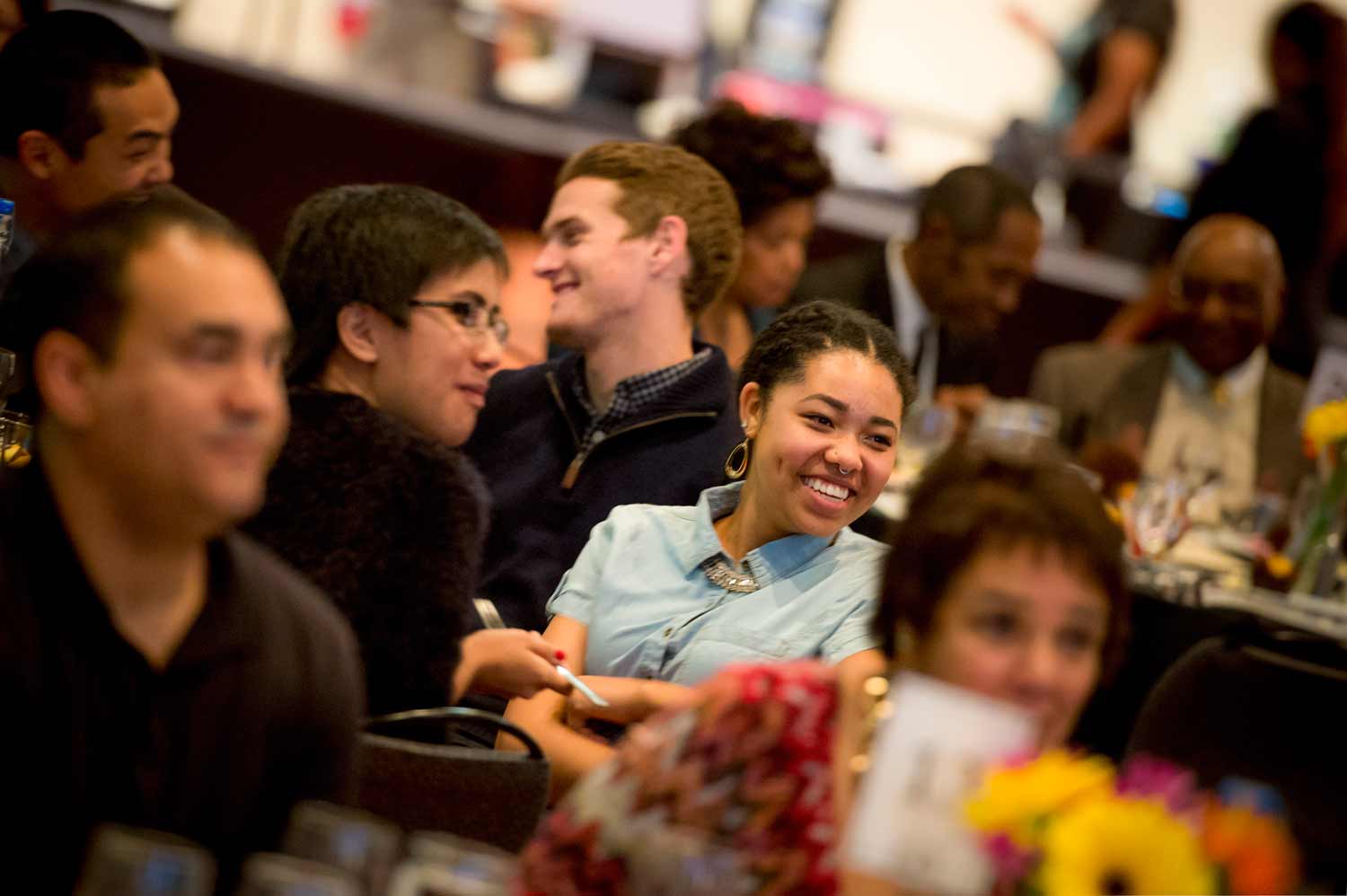 UC San Diego Honors Sites of African-American Memory during 2016 Black History Month Celebration
Activist, producer and actor Danny Glover to speak at Black History Month Scholarship Brunch
UC San Diego will honor African-American history with events throughout February, including art exhibits, lectures, film screenings, spoken word performances and the annual Black History Month Scholarship Brunch. The Feb. 27 brunch will feature renowned filmmaker, actor and activist Danny Glover as the special guest speaker.
This year's Black History Month theme, "Hallowed Ground: Sites of African-American Memory," is dedicated to the significant sites that have inspired diversity and positive change in African-American history, such as the Apollo Theater, Little Rock Central High School, Tuskegee University and others.
"UC San Diego's commemoration of Black History Month unites faculty, staff, students and community members to recognize the history and contributions of African-Americans throughout U.S. history," said Chancellor Pradeep K. Khosla. "This important campus tradition is about celebration, education and inspiration."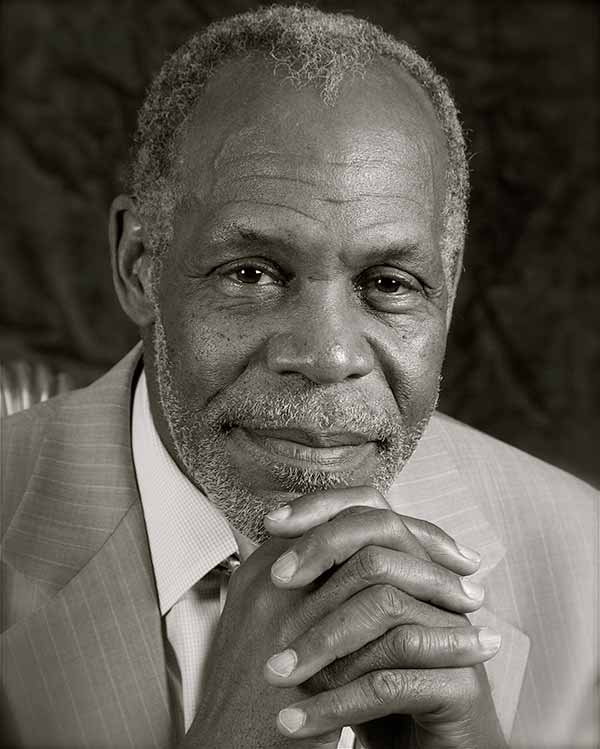 Ticket proceeds from the Black History Month Scholarship Brunch will enable ambitious and motivated students to attend UC San Diego. Keynote speaker Glover is well known for his roles as Detective Sergeant Roger Murtaugh in the "Lethal Weapon" film series. Other film credits include "The Color Purple," "Silverado," "Angels in the Outfield," "Dreamgirls" and "Shooter." He has also gained respect for his wide-reaching community activism and philanthropic efforts. Glover also served as a Goodwill Ambassador for the United Nations Development Program from 1998 to 2004. In 2005, he co-founded Louverture Films, which is dedicated to the development and production of films of historical relevance, social purpose, commercial value and artistic integrity.
The scholarship brunch raises funds to support students who are committed to diversity on campus, involved in the study of African-American history and culture, and contribute significantly to their overall academic experience through research and community participation. Tickets and sponsorship opportunities are available. Learn more about UC San Diego's Black History Month Scholarship Brunch here.
"Black History Month events offer opportunities for the campus to provide programs and resources that increase understanding and awareness of social justice," said Becky Petitt, Vice Chancellor for Equity, Diversity and Inclusion at UC San Diego. "This is a critical time to reflect on important events and courageous individuals who, throughout U.S. history, have broken barriers in the fight for equality."
Event highlights for UC San Diego's 2016 Black History Month celebration include the following, all coordinated by the Black History Month Planning Committee; event details can be found at blackhistorymonth.ucsd.edu.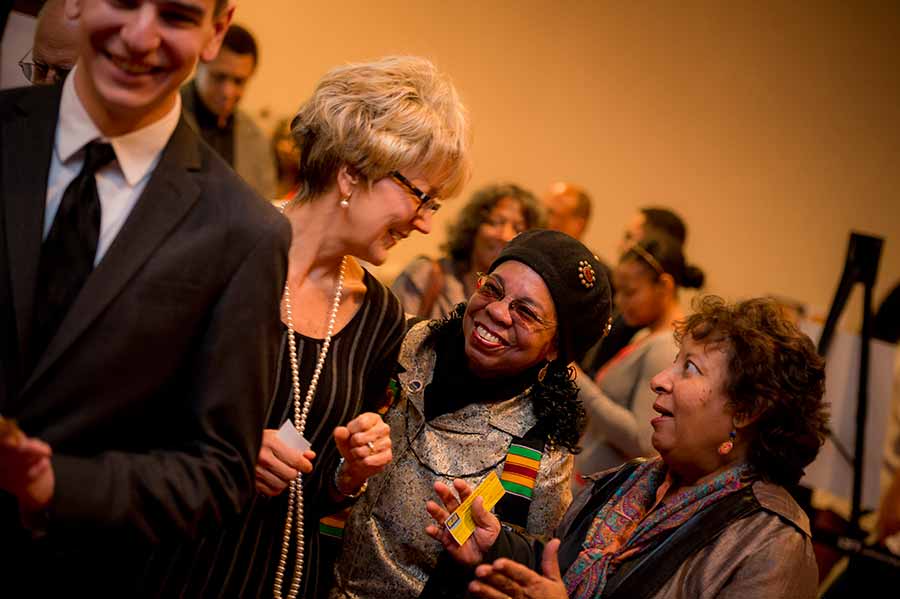 The Black History Month "Tribute to Sports" Exhibit, Feb. 5-29, 8 a.m. to 6 p.m., RIMAC Arena: This exhibit covers over a half-century of iconic figures and key moments in the African and African-American athletic community. Photographs, memorabilia and instructional signage will be displayed.
"The Journey to Justice: Achieving Judicial Diversity in San Diego," Feb. 16, 6 to 9 p.m., The Hojel Auditorium at the Institute of the Americas: Honoring the legacy of U.S. Supreme Court Justice Thurgood Marshall, local African-American judges will join together in a moderated discussion on the topic of achieving judicial diversity in San Diego.
Screening of "Selma," Feb. 18, 7:30 p.m., Price Center Theater: Ava DuVernay's 2015 film "Selma" documents Martin Luther King, Jr. and his civil rights march in 1965 from Selma, Ala., to the state capital of Montgomery. Doors open at 7 p.m.
Musical Performance by The Harlem Quartet, Feb. 19, 8 p.m., Conrad Prebys Concert Hall: The Harlem Quartet—a musical group passionate about advancing diversity in classical music—will perform Ludwig van Beethoven: String Quartet No. 4 in C Minor and more.
Annual Black History Month Scholarship Brunch, Feb. 27, 10 a.m. to 1 p.m., Price Center Ballroom West: This event raises funds for student scholarships and recognizes student academic achievement. The brunch will feature keynote speaker Danny Glover, an actor, filmmaker and political activist. Tickets to the brunch may be purchased online. For more information, call (858) 822-5248 or email blackhistorymonth@ucsd.edu.
21st Annual Diversity Awards Program, Mar. 3, 2 to 3:30 p.m., Price Center Ballroom West: This event will honor those who have made outstanding contributions to equal opportunity, affirmative action, diversity and the Principles of Community at UC San Diego.
BESbswyBESbswyBESbswyBESbswyBESbswyBESbswyBESbswyBESbswyBESbswyBESbswyBESbswyBESbswyBESbswyBESbswyBESbswyBESbswyBESbswyBESbswyBESbswyBESbswyBESbswyBESbswyBESbswyBESbswy
Black History Month is a federally recognized, nationwide celebration that provides the opportunity for all Americans to reflect on the significant roles that African-Americans have played in the shaping of U.S. history.
Stay in the Know
Keep up with all the latest from UC San Diego. Subscribe to the newsletter today.