UC San Diego Health System and Imperial Valley Family Care Medical Group Sign Affiliation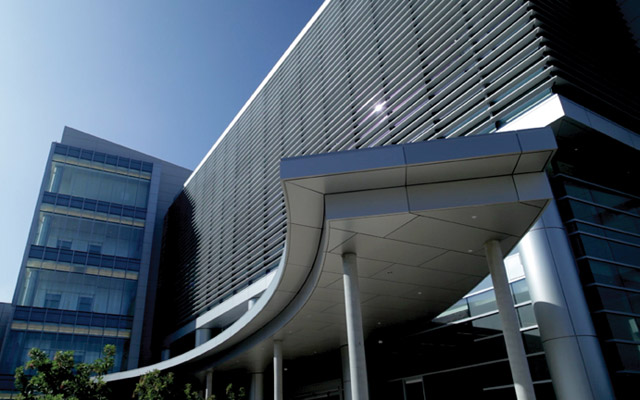 Published Date
Article Content
UC San Diego Health System and Imperial Valley Family Care Medical Group (IVFCMG) are pleased to announce a comprehensive affiliation that will enhance the depth and quality of multi-specialty health care services and clinical trials available to patients in the Imperial Valley and surrounding communities.
"California health care providers must collaborate to offer the best possible health services across the state. With this affiliation, our goal is to improve access to care so that patients in Imperial Valley can benefit from a broad array of high-quality services at the best possible value," said Paul Viviano, CEO, UC San Diego Health System. "Together with Imperial Valley Family Care Medical Group and their superb physicians and staff we can fulfill our mission of delivering outstanding patient care through commitment to the community, groundbreaking research and inspired teaching."
Viviano added that UC San Diego Health System looks forward to working closely with Pioneers Memorial Hospital, El Centro Regional Medical Center and the medical community to complement existing services while serving the overall health needs of the region.
"This affiliation with UC San Diego Health System is an excellent way to bring the benefits of academic medicine to the Imperial Valley community," said Vachas Palakodeti, MD, president, IVFCMG. "The primary goal is to provide a broader base of medical care for the entire Imperial Valley by connecting with the region's only academic health system—one of the top-ranked health systems in the nation."
As terms of the affiliation, IVFCMG will become a member of the UC San Diego Health Physicians Network. The relationship will increase access to specialty care and more than 2,500 clinical trials for patients in the Imperial Valley. Communication and delivery of services between the two organizations will be streamlined by integrating electronic medical records, providing telemedicine and direct access to specialists.
Patients in Imperial Valley who are in need of advanced medical and surgical care will receive priority transfers to UC San Diego Health System, including the Sulpizio Cardiovascular Center, Moores Cancer Center and Hillcrest Medical Center – one of the nation's first comprehensive stroke centers. UC San Diego Health System currently supports the Imperial Valley by providing tertiary care for complex cardiovascular disease, primary angioplasty for acute myocardial infarction, telemedicine stroke consultations and advanced care for high-risk pregnancies, trauma and burn patients. This affiliation will further expand this long-standing relationship.
Additionally, UC San Diego Health System and IVFCMG will pursue a model of delivery in which best practices for patient care for chronic diseases are identified and shared. This approach to managing health care is designed to improve patient outcomes by optimizing and standardizing care based on evidence-based practices.
Established in 1995, IVFCMG is the largest physician's multi-specialty group with 13 clinics in Imperial County including El Centro, Brawley, and Calexico. The physicians and medical staff of IVFCMG provide a broad range of medical services, including internal medicine and family practice and specialty clinics in cardiology, gastroenterology, general surgery, nephrology and neurology.
UC San Diego Health System ranked #1 in San Diego for the fourth consecutive year in 2014 in U.S. News & World Report's "America's Best Hospitals" issue. UC San Diego Health System is composed of UC San Diego Medical Center in Hillcrest, UC San Diego Thornton Hospital, Moores Cancer Center, Shiley Eye Center, Sulpizio Cardiovascular Center and Jacobs Medical Center (opening 2016) in La Jolla, as well as other primary and specialty practices located throughout Southern California.
Stay in the Know
Keep up with all the latest from UC San Diego. Subscribe to the newsletter today.