Published Date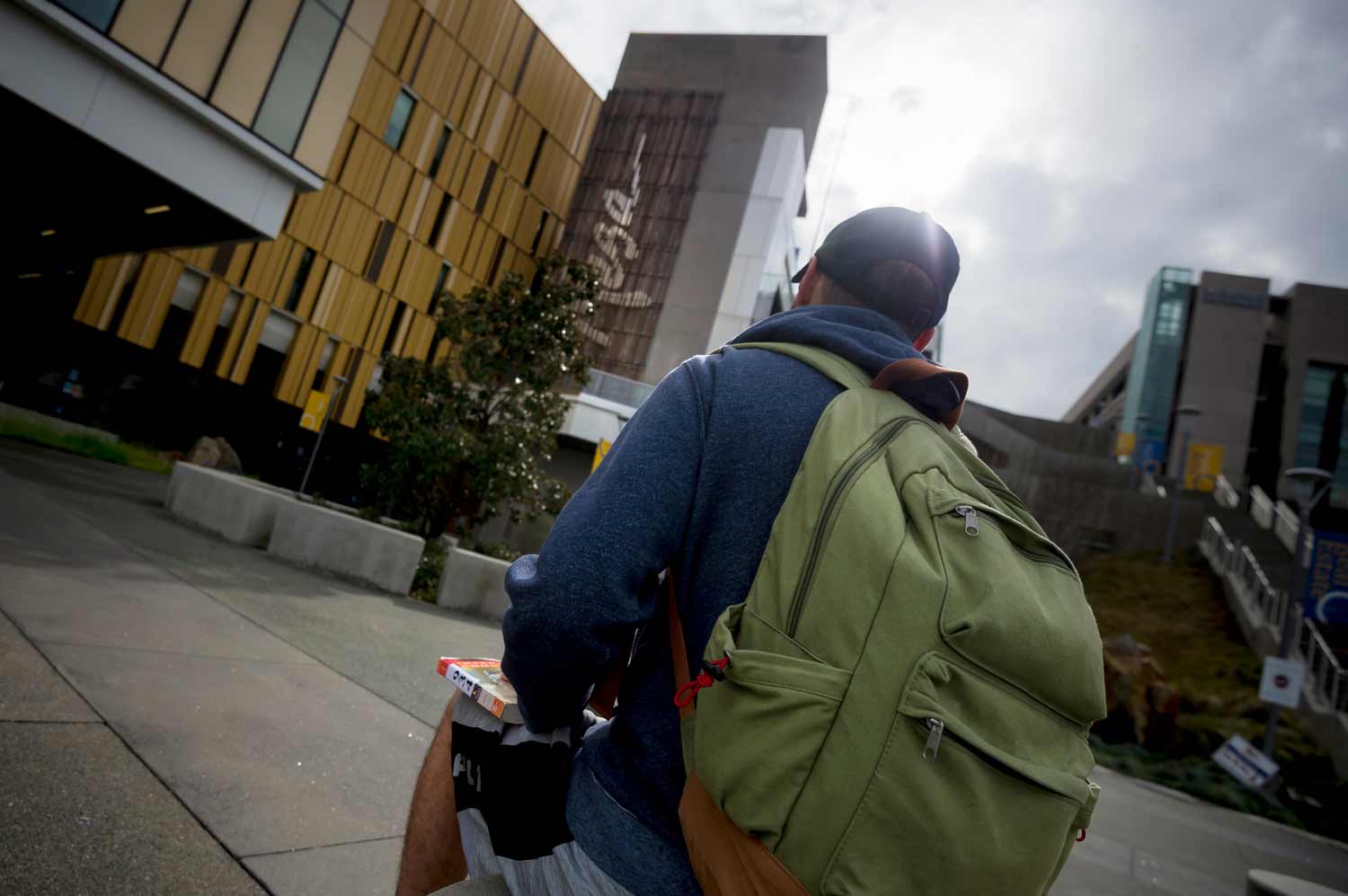 UC San Diego Division of Arts and Humanities Offers New Summer Academy
UC San Diego's Division of Arts and Humanities is on a mission to highlight the value of the humanities, to increase student enrollments, and to assist low-income, first-generation and underrepresented students. Its vision was recently recognized by the Andrew W. Mellon Foundation, which granted $2.59 million to the division and its partnership with the San Diego Community College District (SDCCD). As part of that funding—the most the division has received in support of the humanities—the division is establishing the Summer Academy in the Humanities to help ease the transition of qualified humanities students transferring from community college to UC San Diego.
According to Cristina Della Coletta, dean of the UC San Diego Division of Arts and Humanities, the program partnership with SDCCD is ideal.
"UC San Diego values social mobility—recruiting and graduating low-income students; research—producing leading-edge scholarship; and service—encouraging students to give back to society. From this socially responsible and holistic spirit of excellence, emerges the Summer Academy," said Della Coletta.
Laura Martin, senior program manager for the Mellon grant and Summer Academy, explained that the program initiates a process that includes monitoring student performance, offering individualized feedback quarterly, maintaining the cohort structure that keeps the academy's community of peers intact, and training interested students to become peer mentors.
"Basically, the academy will give local community college students the chance to experience residential life and university-level courses," said Martin.
The Summer Academy will be directed by Danny Widener, associate professor of History at UC San Diego. A native Angelino, Widener is a former student and instructor at Los Angeles City College, Santa Monica College and West Los Angeles College. His community college connection also extends back to his parents, who were community college teachers, too.
"I feel very fortunate to be affiliated with the Summer Academy," said Widener. "I have run into former students everywhere under the sun—from Disneyland to the ER, and I believe that the community colleges best reflect the amazing diversity of race, class and national origin that makes California unique."
Widener added that as a University of California professor he occasionally feels that students pass through the university on their way to postgraduate programs or professional careers—sometimes without much thought about why they are at UC San Diego.
"As a community college teacher, every day, I felt that I was helping people change their lives and the lives of those around them," shared Widener, who also tells students to take the time to explore new classes, programs and majors.
"You'll be glad you did," he asserts. "Finally, and this is the most important, make sure you focus on finding what you love, rather than what you think will land you a job. If you know who you are, and what drives you, the rest will follow."
In fact, career placement for graduating students is an important goal for the Division of Arts and Humanities, demonstrated by the division's partnership with Career Services on campus. The Summer Academy will facilitate student academic progress toward timely UC San Diego graduation and employment for San Diego Mesa, San Diego City and Miramar college students accepted into a UC San Diego humanities' major—history, literature, philosophy, art history, and the major and minor programs that reside within the Institute of Arts and Humanities. Martin and program administrators expect 30 students to be admitted to the academy's first session this summer. These students will receive tuition, housing and dining assistance, plus a stipend.
Three UC San Diego faculty members will help launch the Summer Academy: Widener; Nancy Kwak, associate professor in the Department of History; and Jeff Gagnon, lecturer and assistant director of the Dimensions of Culture program. The professors will teach two courses: Dimensions of Culture (DOC 100) and Topics in U.S. History (HIUS 144). Students will take a total of eight credits. Other academy offerings will include: an Introduction to Digital Literacy workshop, humanities lectures from UC San Diego and SDCCD professors, a financial aid workshop, mentorship opportunities, study skills workshops, Career Services programs, fieldtrips and more. Additional courses will be created in the coming years.
The division's other campus Summer Academy partners include: Summer Session, Summer Success Programs, Admissions, the Teaching and Learning Commons, and the various colleges. Martin said additional desired outcomes from the innovative and collaborative academy include more enrolled humanities' students, greater appreciation for the humanities and increased diversity in the student population on campus. The academy is expected to impact time-to-degree, retention and graduation rates, too. Finally, the academy will afford the collection and analysis of data to assess needs and outcomes that facilitate curricular and programmatic improvements, future guidelines and policies that better serve UC San Diego and SDCCD.
"More than any other time in history, humanism, today, is about mobility and the crossing of boundaries and barriers at all levels—social, economic, cultural, disciplinary and institutional," noted Della Coletta.
The Division of Arts and Humanities at UC San Diego is nationally ranked No. 23, an increase of 10 spots from last year's listing, according to U.S. News & World Report's 2017 Best Global Universities.
Stay in the Know
Keep up with all the latest from UC San Diego. Subscribe to the newsletter today.