UC San Diego Celebrates California Native American Day Beginning Oct. 3
Events will be held throughout 2014-2015 academic year
Published Date
Article Content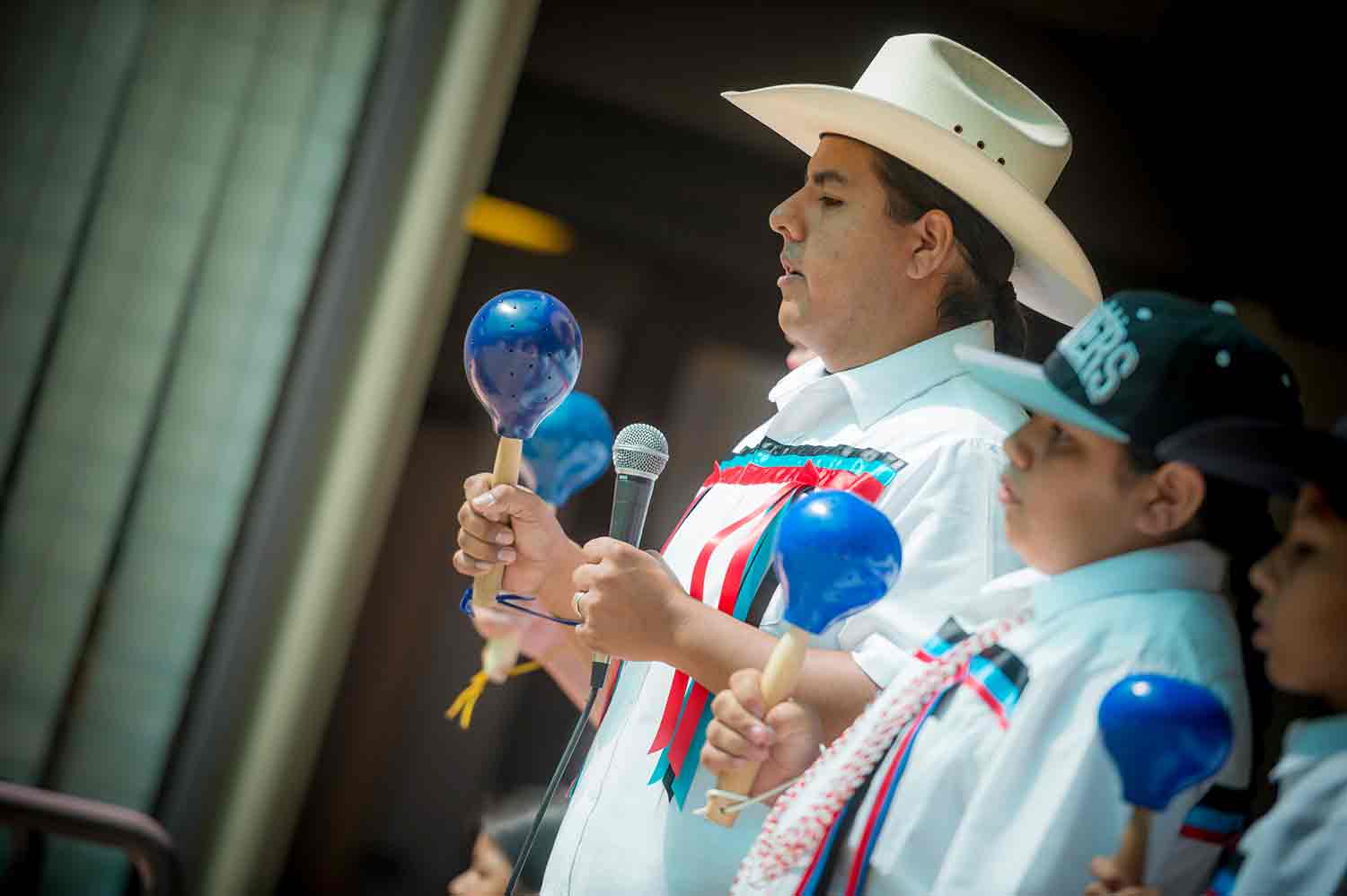 "Being Home: Claiming Space and Identity" is the theme of the ninth annual California Native American Day Celebration at the University of California, San Diego. The celebration, running from Oct. 3 through May 2015, will feature events that engage the complex identities of Native American tribes throughout the state and region.
California Native American Day was established as an official state holiday in 1998. It is typically recognized by all California schools on the fourth Friday of September. In recent years, UC San Diego has expanded the one-day festivity to a year-long celebration.
"We are proud to host an extended series of events on our campus to commemorate California Native American Day," said Chancellor Pradeep K. Khosla. "This holiday is an opportunity to celebrate Native American history and contributions, and promote cultural awareness throughout the year."
This year's campus activities begin at noon on Friday, Oct. 3 with the California Native American Day Kickoff event, which includes the opening of the Kumeyaay photo exhibit in Peterson Hall. The opening will be celebrated with a traditional Kumeyaay blessing, exhibit tour and reception. Other events include a performance and film screening of "Legacy of Exiled NDNZ," a student presentation of an original Native American play, and a Powwow. All events are free and open to the public.
Event highlights include:
Oct. 3, California Native American Day Celebration Kickoff, noon to 1:30 p.m.––The opening event will feature a blessing, exhibit tour and reception. Peterson Hall.
Oct. 15, Running Grunion Storytelling, 9 to 11 a.m.––Abel Silvas will combine comedy, storytelling and mime, offering an interpretation of Native American history and culture from past to present at UC San Diego's Early Childhood Education Center.
Oct. 28, Native Community Welcome Dinner, 6 p.m.––Welcome dinner for alumni and Native American students. Cross Cultural Center.
Nov. 6, Native American Graduate School Information Workshop and Dinner, 5 to 7 p.m.––Hosted by the UC San Diego Graduate Division. Cross Cultural Center.
Nov. 12, Native American Film Festival, noon to 2 p.m.––Produced in 2014, "Legacy of Exiled NDNZ" documents the lives of young American Indians living in Los Angeles as the first-generation of exiled Indians. Cross Cultural Center.
March 2 to April 3, California Native American Day High School Art and Essay Contest—Students from grades 9-12 can participate in this essay and art contest. Cash prizes will be awarded to the best essays in four categories. For more information, go to: eaop.ucsd.edu/.
March 12, Provocation: A Deadly Game, 9:30 to 11:30 a.m.—Student presentation of an original play by Preston Arrow-weed. Galbraith Hall.
May 2 to May 3, Powwow—Spearheaded by the Native American Student Alliance (NASA), the event will bring together Native American and non-Native American people to dance, sing, socialize and honor American Indian culture. Location TBD.
For the full calendar of events for UC San Diego's California Native American Day, go to: http://blink.ucsd.edu/go/nativeamerican.
Stay in the Know
Keep up with all the latest from UC San Diego. Subscribe to the newsletter today.