UC San Diego's Newest Class Makes an Entrance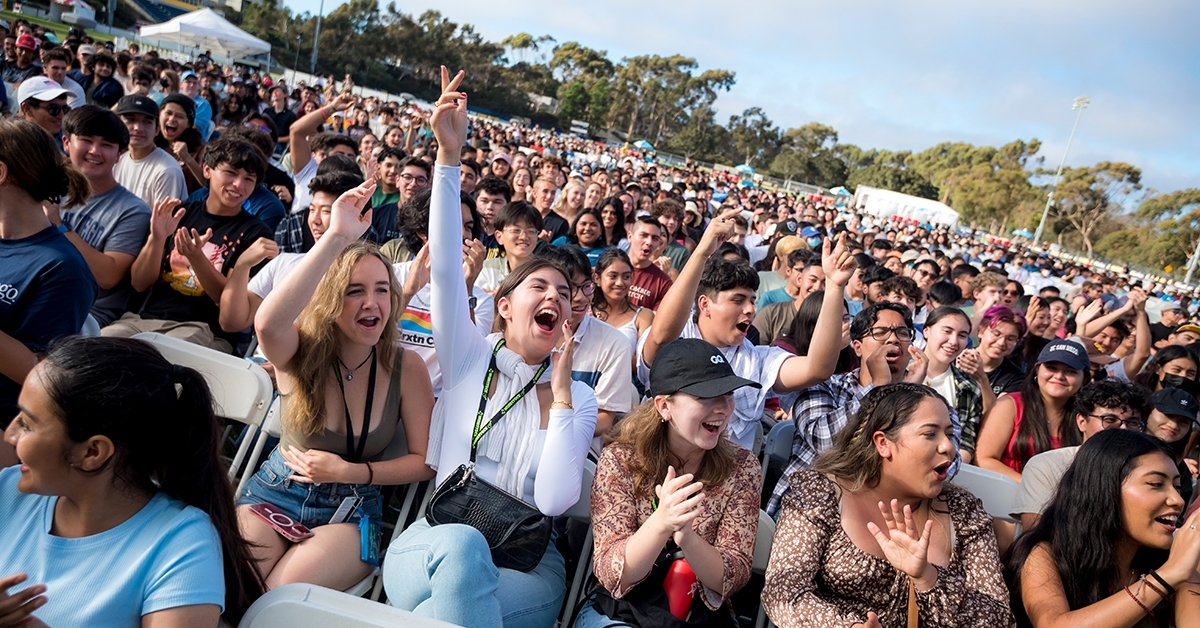 Published Date
By:
Share This:
Article Content
Today marks the first day of classes at UC San Diego, and the campus is abuzz. Students have settled into their suites, made new connections during Triton Weeks of Welcome and are now ready to embark on a new year of learning.
"Curious minds choose UC San Diego to explore its many exceptional pathways to career success, personal enrichment and lifelong satisfaction," said Chancellor Pradeep K. Khosla. "They come not just to learn, but to practice making a positive impact on the world around them. Triton scholars enjoy unfettered access to world-renowned faculty, cutting-edge facilities and our diverse and inclusive learning community, where everyone is valued, celebrated and supported to thrive. We welcome our new cohort of curious Tritons, and we look forward to watching their diverse talents and ambitions enhance our campus community and change the world beyond."
This spring, UC San Diego offered admission to 31,160 first-year and 11,267 transfer applicants who represent 1,546 high schools and 113 community colleges across California as well as more than 114 countries around the globe—including all 50 U.S. states. It's estimated that more than 9,500 of those will enroll this fall as new first-year and transfer students.
"Our Admissions team continues to be amazed by the unique ambitions and outstanding experiences that each student brings to UC San Diego," said Associate Vice Chancellor of Enrollment Management Jim Rawlins. "We are proud to be part of the efforts to expand access for California residents and support their educational dreams."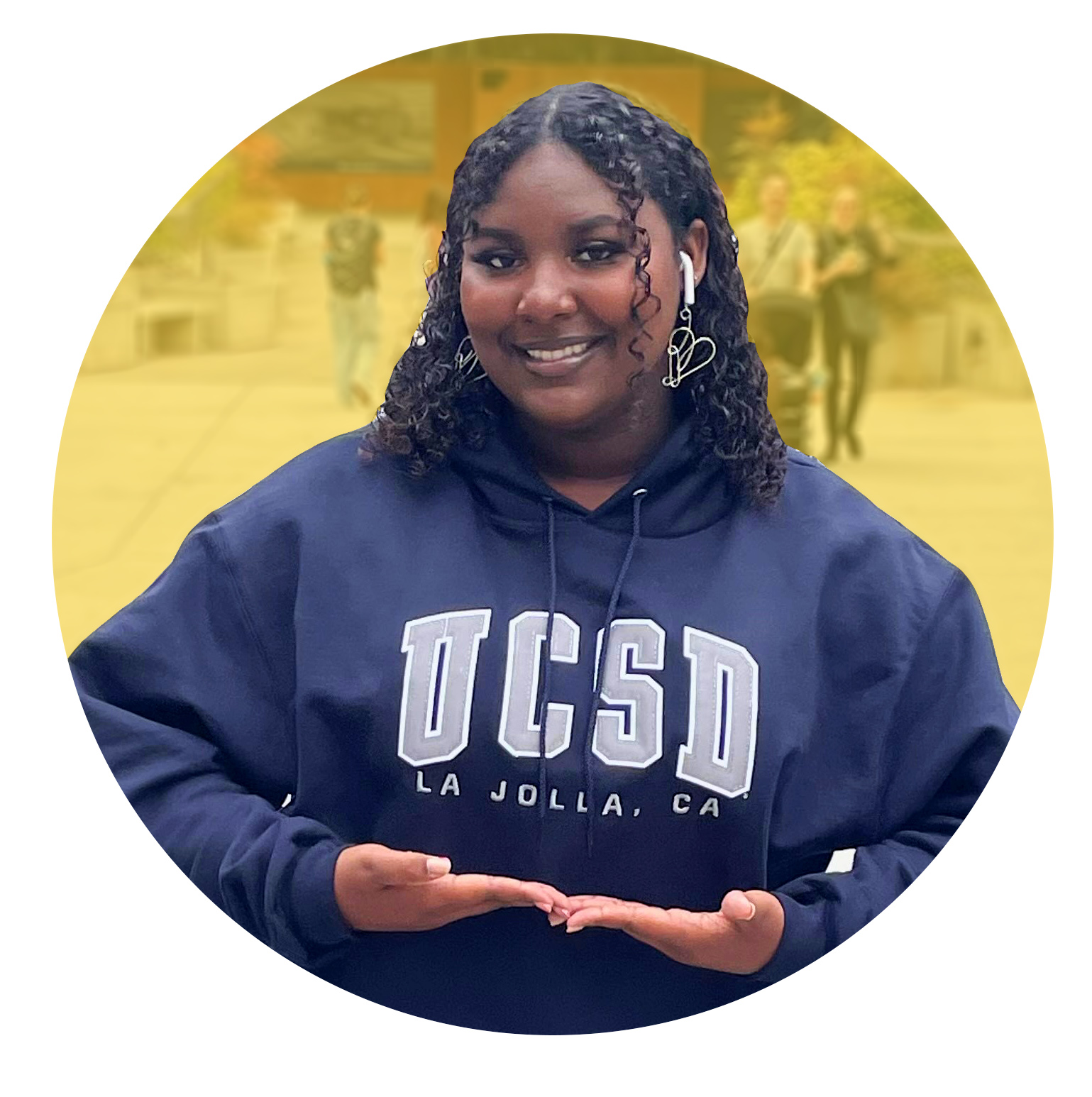 A new chapter begins
Brielle Easter knows exactly what she wants, and she isn't afraid of a challenge. A first-year student beginning this fall, Easter has her heart set on becoming an anesthesiologist, and plans to study either biology or biochemistry at UC San Diego. Despite her conviction, she explained that there were plenty of naysayers on her journey to college. "I went to a low-income high school and experienced a lot of negativity," she shared. "A lot of times people would say, 'You're not going to graduate,' or would be surprised when I would be in honors classes. It feels so good to rise above."
During her senior year, Easter joined the First Gen Scholars club at her high school and met peers with the same dreams and aspirations. They motivated each other to reach new heights and were overjoyed when each got into prestigious universities this fall. "We all feel so happy because we were all going through the same situation. It feels great."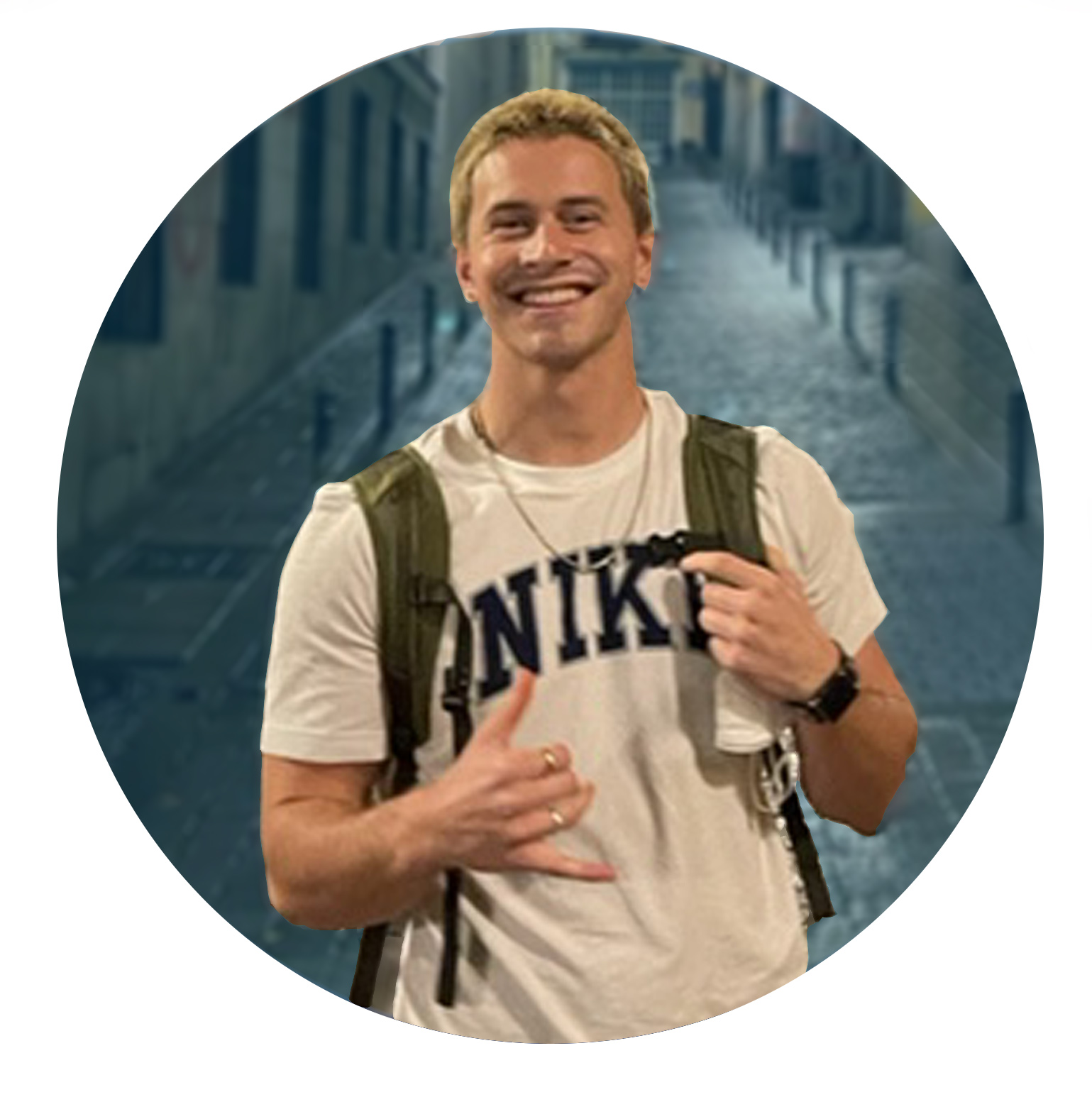 Adam Klemens also learned that his environment does not have to define him. He grew up in a city that faced bankruptcy, high crime and low high school graduation rates, yet he attended high school in a wealthier area. "My parents stressed that I get the best education possible," he said. "I was privileged to get two contrasting sociological views. Now I hope to earn enough to return to my community and give back."
As a creative extrovert, Klemens sees himself becoming a marketing professional for an extreme sport brand that offers activities like cliff jumping and rock climbing. He was drawn to UC San Diego for the excellent academic opportunities, and will study communications. "I decided to attend UC San Diego because of the school's reputation for being one of the best public universities in the country. On top of this, the city of San Diego provides a vast amount of opportunity after graduation."
Other first-year students like Ashton Young were also attracted by UC San Diego's academic programs, as well as the chance to meet new people. "I chose UC San Diego because of the incredible amount of culture and diversity within the school, as well as the amazing educational opportunities," said Young. "Not many schools have such a diverse community like UC San Diego does, and that is something very important to me."
Raised in Dallas, Texas, Young pictures himself owning a design firm in California, pursuing a career in something that he loves. This fall he will major in urban studies and planning, where he will delve into the development, character and culture of cities and communities. Beyond his studies, Young is also excited to meet new people. "There is no better time than college to make new experiences and meet new people. I'm very excited for this next season of my life."
New student Eryn Cyia Tandoc fell in love with UC San Diego after attending Triton Day in the spring. As a first generation Filipino American, she experienced some challenges while navigating the pathway to college. "My parents attended college in the Philippines but weren't aware of the process in the United States," she said. "Though with the help of my college and career counselor as well as teachers and alumni, we were able to get through the process."
Tandoc is following her passion for art that was first fostered in middle school. She will major in visual arts with an emphasis on studio art this fall. After graduation, Tandoc would like to be part of a community art organization. "I enjoy viewing, creating and talking about art with other individuals, and I aspire to give lower income communities the opportunity to learn how to draw and paint."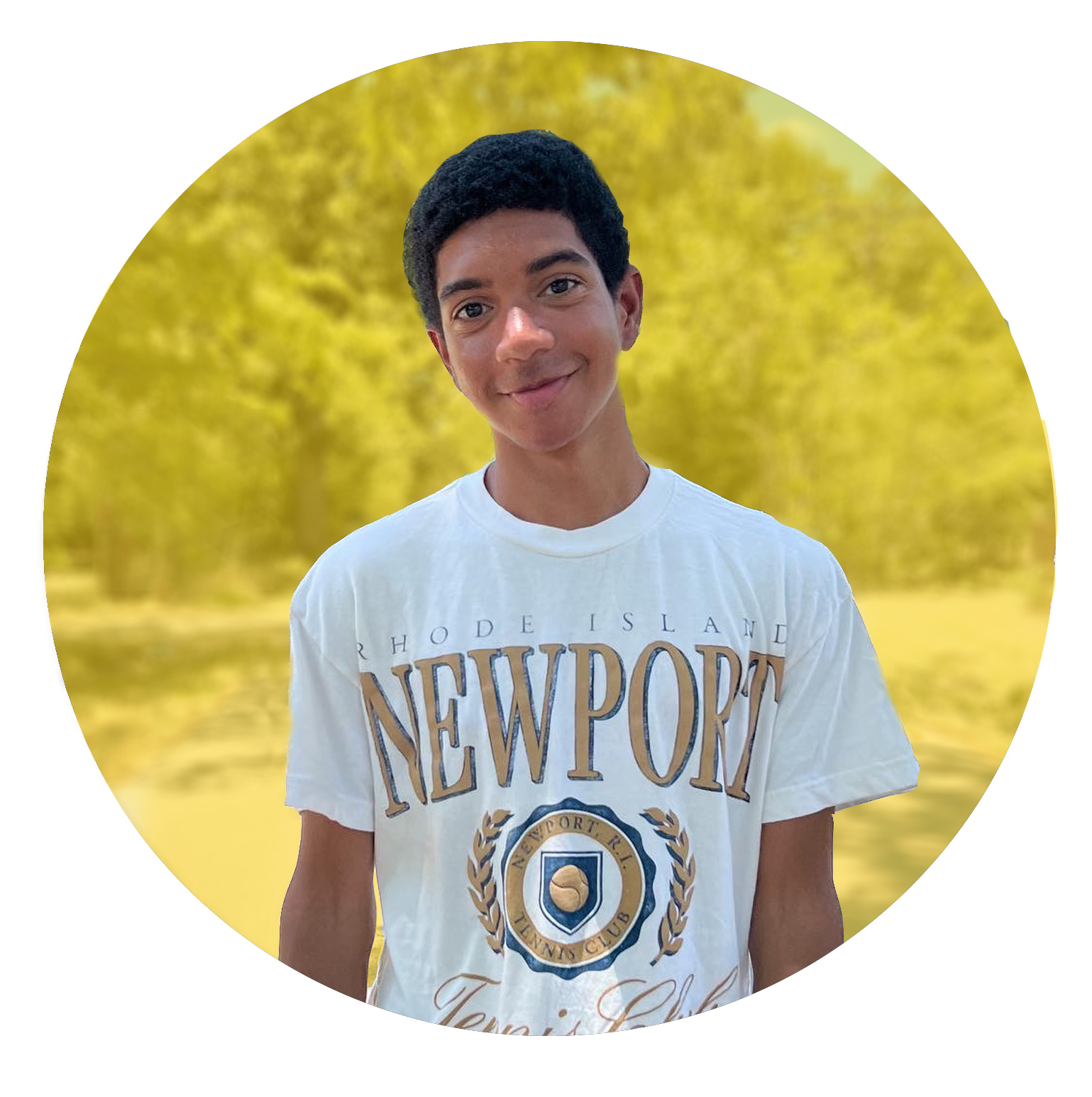 Generation Z: unafraid to speak up
UC San Diego's newest Tritons range in age from 15 to 65, with 85% of admitted students spanning age 15 to 20. Many are part of Generation Z, those born in the mid to late 1990s. They are spirited social justice advocates, independent thinkers and the first generation to have grown up with access to the Internet from the moment they were born.
"My generation is very progressive," said Young. "We have learned how to hold each other and ourselves accountable and reject the idea of conforming to traditional standards. Instead, we celebrate our differences."
Easter echoed his comment, explaining that her generation has learned from the past and has become more socially aware at a younger age. "We do a lot of amazing things because our hearts are in the right place. We're so powerful and ready for change, ready to take all the bad, the ugly and the crazy and flip it into something that's positive."
Many members of Generation Z have a strong drive to achieve justice and equality, which comes as no surprise considering what has shaped their generation thus far. In the mid-1990s, a technological revolution was spurred by the birth of Amazon, Google and the iPhone. In 2001, terrorist attacks on the U.S. spurred numerous wars in the Middle East. A few years later, Hurricane Katrina struck New Orleans, just one of many natural disasters to happen in the decades to come, and America elected its first African American president. By 2019, social and political unrest reached a tipping point with the emergence of the COVID-19 pandemic, followed closely by the death of George Floyd and millions joining the Black Lives Matter movement.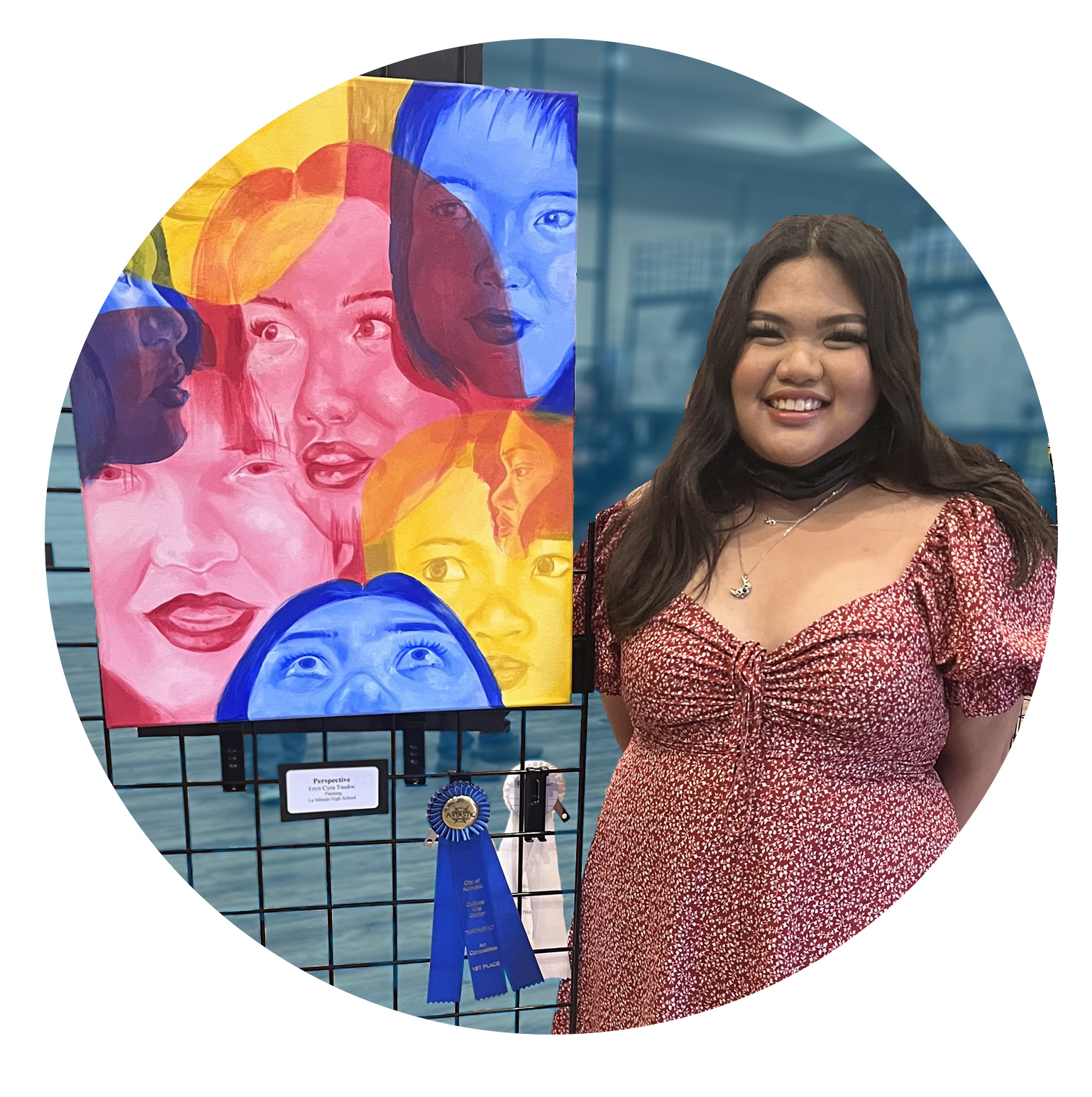 "Systemic racism is deeply rooted in our country, and it's up to our generation to combat it," said Tandoc. "And with global warming on the rise and corporations ignoring and contributing to it, I also find sustainability important."
When asked about their top values, UC San Diego's incoming students' responses included compassion and respect, family and integrity, as well as empathy and faith. The sentiment of slowing down, appreciating one another and demonstrating love for fellow humans appeared as a unifying theme.
"Every single person on this planet deserves to feel loved, respected and cared for just as much as anyone else," said Young. "Nobody should ever feel like they are less than because of the way that they look, talk, think or dress. It hurts me to think about all of the people in this world that are scared or ashamed to be themselves because of unfair treatment from others."
As students commence their classes today, they will begin to be introduced to new concepts, meet people with completely different worldviews and challenge their own identity. These small moments of eureka will add up, growing each scholar into a bold changemaker who is ready to go into the world to make a positive difference upon graduation.
"I'm extremely excited to meet new people and see how these new people can mold me into a better person," said Klemens. "I'm so excited to get close with my professors and understand the routes they took in life in order to be who they are today."
By the numbers
In the spring, UC San Diego offered admission to more than 31,160 first-year and 11,267 transfer students from California and across the globe. About 9,500 of these students are expected to enroll this fall.
Accepted Tritons come from 4,280 high schools across the U.S., including 1,546 high schools throughout California.

Students completed an average of 21 honors courses throughout their high school career.

The top five departmental areas among the campus's admitted students are biology, economics, psychology, political science and mathematics.

Undergraduate admitted students represent more than 110 countries, including all 50 U.S. states and eight U.S. territories.

UC San Diego's admitted transfer students come from 113 California Community Colleges across the state.

For the 2022-2023 academic year, the Financial Aid and Scholarships office will offer approximately $500 million in financial aid to help students and families afford their college education.

An estimated 3,945 first year and transfer admitted students are eligible to receive a Pell grant.
Stay in the Know
Keep up with all the latest from UC San Diego. Subscribe to the newsletter today.