UC San Diego Startup Wins $2.4 Million Defense Department Contract to Improve Battery Performance
Ateios Systems' pivot to focus on advanced manufacturing pays off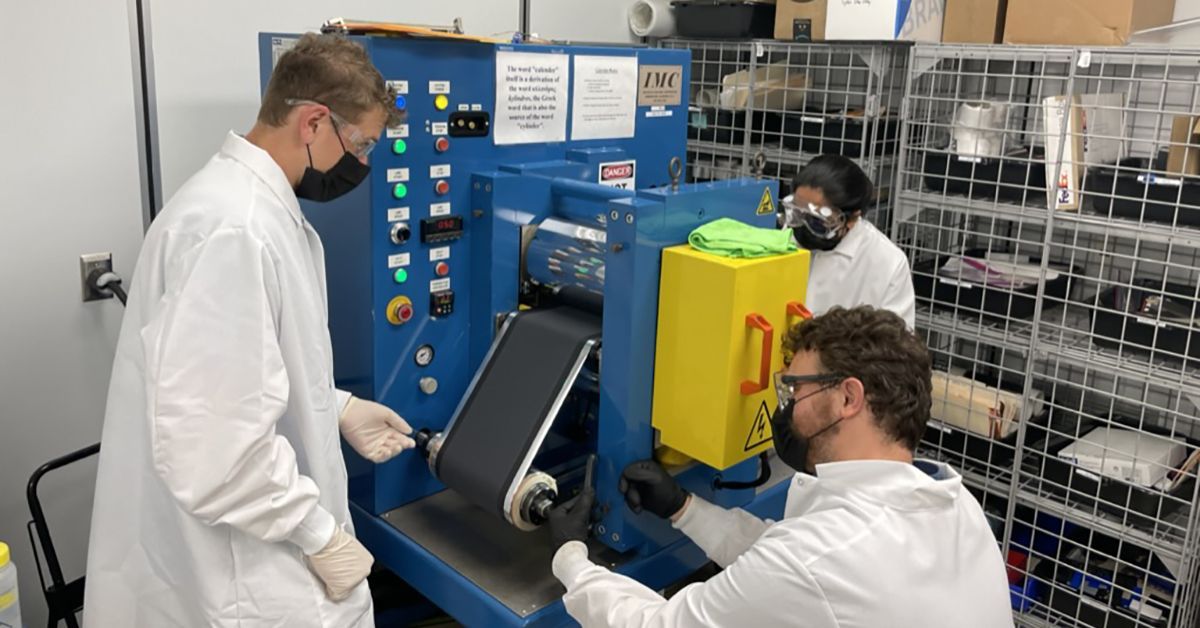 By:
Published Date
By:
Topics:
Share This:
Article Content
Ateios Systems, a battery materials innovation company started by two UC San Diego alumni, announced recently that it has been awarded $2.4 million by the U.S. Department of Defense (DOD) to help improve battery material performance and production. This effort will support a variety of critical military applications.
"It is an incredible honor for our team to work on a critical battery solution for our warfighters, who are often the ultimate wearable junkies," said Rajan Kumar, Ph.D., founder and CEO of Ateios Systems. "The knowledge built from this contract will also expedite the development of our commercial applications and pilot projects with partners."
The DOD award will enable Ateios Systems to expedite the development of its advanced materials and manufacturing processes in North America, strengthening the domestic supply chain for batteries.
Kumar is proud of Ateios Systems and its current achievements, admitting his journey as CEO didn't go as expected.
Excited by the Possibilities
As a nanoengineering Ph.D. student at the UC San Diego Jacobs School of Engineering, Kumar fell in love with the battery field because he saw batteries as critical to our technological future.
"Batteries are like bottled magic," he enthused. "They give life to your phone, your car, your electronics—all the devices around us."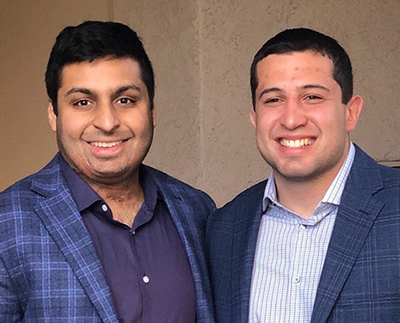 Working with Professor Joseph Wang, Ph.D., and Professor Shirley Meng, Ph.D., Department of Nanoengineering, as well as other colleagues at UC San Diego, he pioneered the first printed battery that was flexible, stretchable and rechargeable to enable wearables and smart textiles. As described in a UC San Diego story about the research, the team made the paper-thin batteries flexible and stretchable by incorporating a hyper-elastic polymer material made from isoprene, one of the main ingredients in rubber, and polystyrene, a resin-like component; the addition of bismuth oxide made the batteries rechargeable. The team used standard screen-printing techniques to build the device—a method that helped drive down cost considerably.
Excited by the new technology's possibilities, Kumar and then fellow UC San Diego graduate student Carlos Munoz, Ph.D., launched Ateios Systems in 2017. The pair was selected to be one of five groups in the first UC San Diego Institute for the Global Entrepreneur (IGE) Technology Accelerator program.
The year-long opportunity, which came with up to $50,000 of funding per team, focused on helping entrepreneurs validate their technologies and business models by field testing their prototypes with strategic partners. And it steered the pair to the Qualcomm Institute (QI) Innovation Space as the company's initial home base.
"[QI] was a really great experience," Kumar recalled. "Having my own lab space, with Ateios Systems on the door, was a proud moment. Having a space on campus while I was finishing up my doctoral studies was very convenient; I could literally bike to everything. And both the QI Director Ramesh Rao and [QI Partnerships and Outreach Manager] Lovella [Cacho] were a great support, resolving issues and being open to what we wanted to do, which was unprecedented."
Accelerated Learning
The immediate challenges for the Ateios founders included managing people, building systems, and understanding how a lab should run—all of which, Kumar noted, aren't part of the standard engineering curriculum. As part of the IGE Technology Accelerator, though, Kumar and Munoz were offered rigorous coursework in customer discovery, business model development, fundraising and more. And they were encouraged to reflect on what they lacked and to find help where needed.
Kumar especially wanted to improve his skills managing a team. With that in mind, he reached out to UC San Diego soccer coach Jon Pascale and asked if he could buy Pascale a cup of coffee.
"If you think of a CEO, the job of a CEO is to be a coach, not a player," Kumar said. "We're supposed to guide people. [My conversation with Jon] opened my eyes. He gave me a positive perspective on my struggles and what type of skills to build, and he connected me with his coach as well. That was good for my development."
In addition, the program got Kumar and Munoz out into the field, talking with battery customers, whose concerns were dramatically different than in academia.
"There are a lot of exciting materials like carbon nanotubes or silicon that are the topics of published papers," Kumar said. "But if the carbon nanotubes are 10 times as expensive [as current materials], no one's going to buy them. That's a very important mindset that needs to be added to an engineer when you're building a solution. You have to think of the business side, too."
Incorporating this new perspective, at the end of their year in the IGE program Kumar and Munoz were faced with a dilemma. As the result of his customer conversations, Kumar concluded that, in terms of demand, the structural battery technology was "way too early, maybe by 10 years."
On the other hand, the same conversations had identified an unfilled need: "I discovered this huge problem in how we manufacture batteries," Dr. Kumar said. "And I was like, 'Okay, I want to work on that.'"
Batteries Vs. Semiconductors
But how?
Kumar, who had focused on semiconductors in college, pointed out that semiconductor startups can use shared-use facilities, such as the QI's Nano3 cleanroom, the 15 others in the National Nanotechnology Coordinated Infrastructure, and more around the country. In addition, the U.S. government had for years invested in a consortium called SEMATECH (from "semiconductor manufacturing technology"), in which companies and suppliers work together to push the industry forward. New chip companies didn't need to raise the funds to build a whole facility; they relied on a "fabless" model where they would design their chips in shared-use facilities and partner with firms like Taiwan Semiconductor Manufacturing Company or GlobalFoundries to fabricate and scale.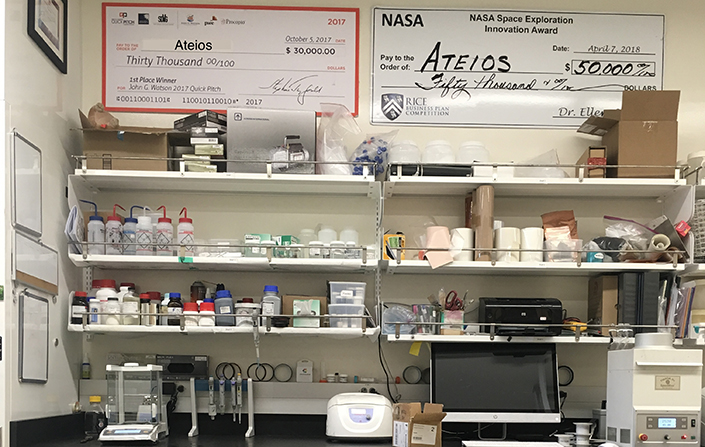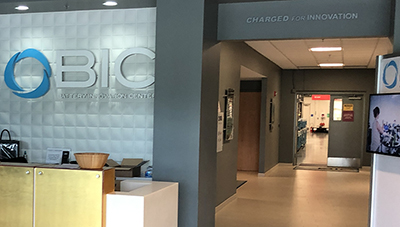 Battery startups were a different story. Kumar identified only one shared-use facility dedicated to battery development in the whole country, the Battery Innovation Center—in Southern Indiana.
"The industry has been relying on a difficult model in which battery startups raise $10-20M to build their own facility before they know their solution will work and sell at a reasonable price," said Kumar. "We need testbeds that allow companies to test their solutions against the incumbents‑-then, if they can demonstrate either a performance or cost win, they'll get the money to bring their solution to scale."
While the new Ateios Systems DOD contract might be a step in the right direction, Kumar believes a robust strategy to promote battery startups is an urgent need for the United States, which imports 87% of its battery supply from China, according to S&P Global Market Intelligence. "We really need to invest in that kind of [semiconductor] mentality for batteries, because of their economic, social and even military aspects. [The country invested in semiconductors] because chips are included in a majority of weapons, and on the battlefield, batteries are the same. Every soldier carries 16 to 20 pounds of batteries."
In 2018, as their year in the IGE Technology Accelerator program wound down, Kumar and Munoz surveyed their limited options. They could stay in California and try to raise a lot of venture capital money. Or they could move the company to Southern Indiana, where they had access to the tools they needed to leapfrog the business to the next level.
They opted to move the company. Kumar admitted the new location was, at least to the startup world, "the middle of nowhere."
New Territory
The Battery Innovation Center in Southern Indiana is a 40,000-square-foot facility whose mission is to accelerate innovation in the field of battery technology through all aspects of the battery life cycle. Participants have easy access to production, supply and testing capabilities in a real pilot setting.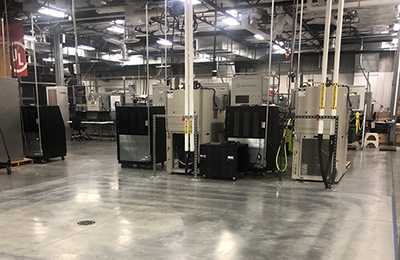 "Basically, this facility is a mix of lab space and dry room space (like a cleanroom) for pilot manufacturing," Kumar explained. "And we have designated office space, similar to WeWork. We also have designated lab space, where we have all of our equipment and materials, and the dry room is shared. Batteries are built on a mobile lab, so we roll in the lab inside our dry rooms, do the work, and then roll out when we're done."
The availability of these resources, with a supportive community of battery-focused colleagues in the facility, has enabled Kumar and colleagues to hone in on a whole new core competency for the firm.
"We do have some [flexible battery] customers, but we are focused on manufacturing—that's where the big impact will be. What we're doing in manufacturing will impact every battery—from tiny batteries for asset tracking to those for e-bikes and even cars. I tell customers, 'I can increase the performance of your batteries, while helping to decrease costs, and the technology will be cleaner, too."
Ateios Systems has raised $2.5 million in venture capital plus additional funding from grants, and, Kumar noted, as hoped, the money has gone a long way with shared Battery Innovation Center tools.
The company's investments in manufacturing improvements have included licensing technology from Oak Ridge National Lab. This technology enables the use of an electron beam, rather than toxic solvents, in manufacturing battery electrodes to make the process faster, less expensive and emission-free.
"That's our key innovation," Kumar noted. "We got that technology in the facility and demonstrated it with a battery product we're delivering to customers and manufacturing partners. In addition, we've identified different problems in the manufacturing process, and we're starting to innovate there, too. For example, we've filed a patent on coating adhesion to improve battery performance. We're building a picket fence of different intellectual property on materials, software and hardware to make better batteries at a lower cost."
People Power
In addition to expressing appreciation for the Battery Innovation Center's resources, Kumar is generous about sharing credit for Ateios Systems' current momentum with his team.
The company's staffing has changed over the years, with Munoz moving on (with Kumar's blessing) to focus on a startup in his own field of bioengineering, and turnover due to the shifting needs of employees during the COVID-19 pandemic. Nevertheless, the Ateios team has grown to eight and draws from top-ranked Purdue University in West Lafayette, Indiana, and a national pool of forward-looking engineers.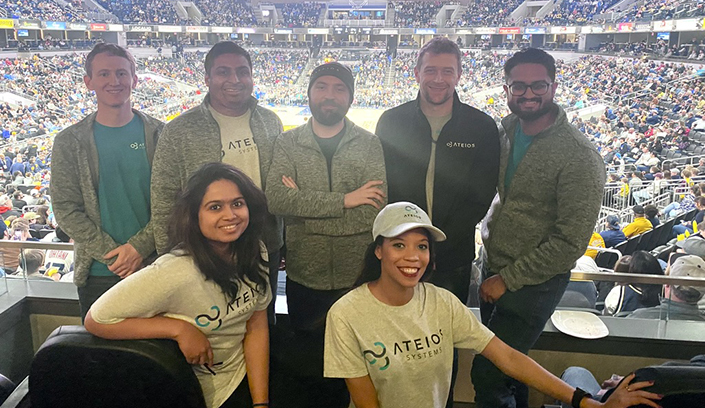 "I know the CEO gets much credit, but, at the end of the day, it's really my team that's executing the hard stuff," Kumar said. "These folks are building really difficult batteries and delivering to customers. They've got really good tools, but, to their credit, they have been able to learn, adapt the process, and grow. That's why we're so successful. Because of the team, we've got a really good story to tell."
And, while he jokes he moved his company from the sandy beaches of San Diego to the cornfields of Indiana, Kumar has no regrets.
"At the end of the day, I'm a happy camper," he said. "I love having the facility and learning new things. The joy in this experience is being there, understanding problems that the industry is having, talking to people about those problems, and working on solutions. I love that so much."
For more information, see Ateios Systems, Battery Innovation Center, Qualcomm Institute, and the Qualcomm Institute Innovation Space.
Topics:
Share This:
Stay in the Know
Keep up with all the latest from UC San Diego. Subscribe to the newsletter today.