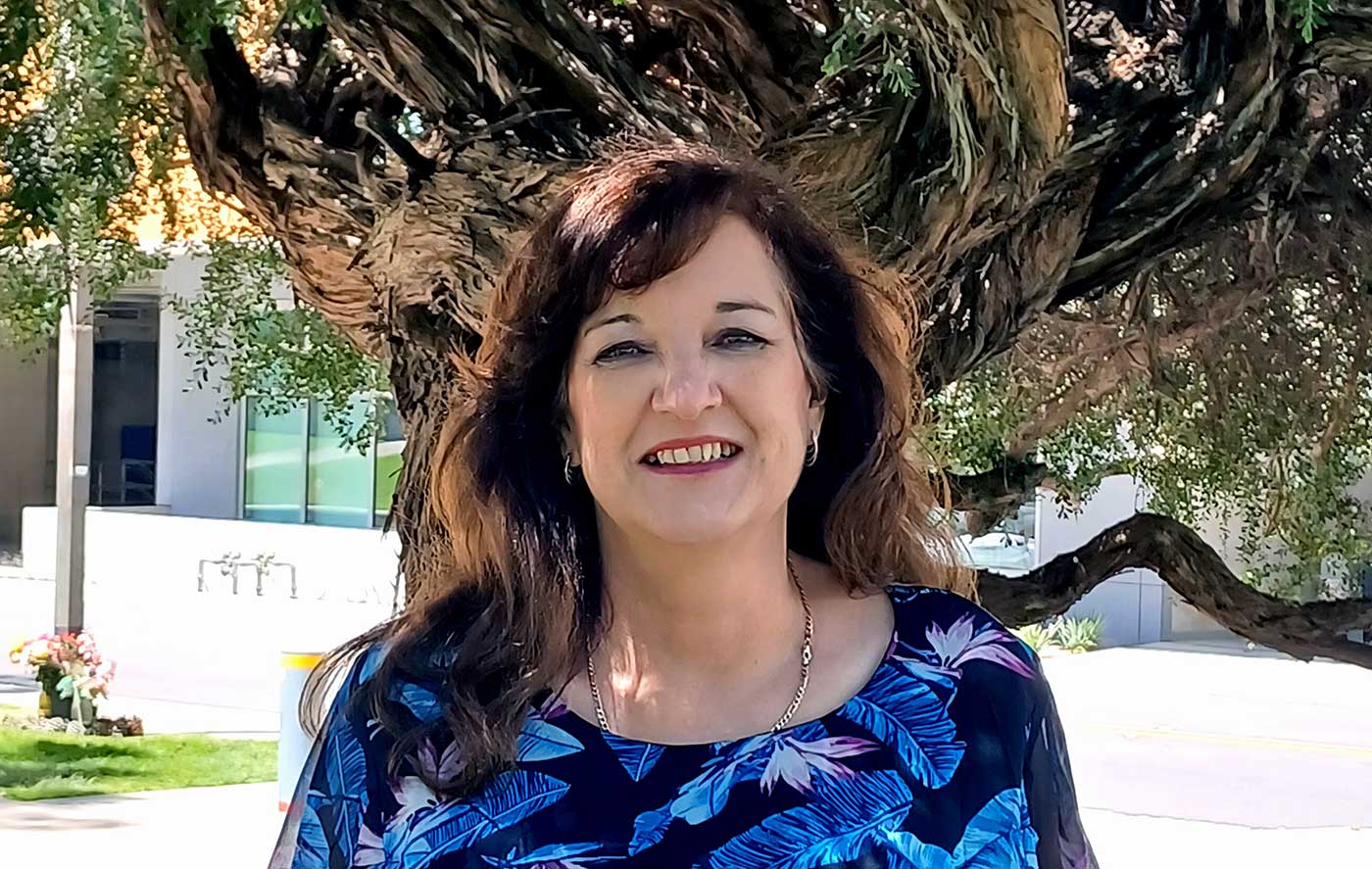 UC San Diego Service Award Honoree Shares Highlights from 36-Year Career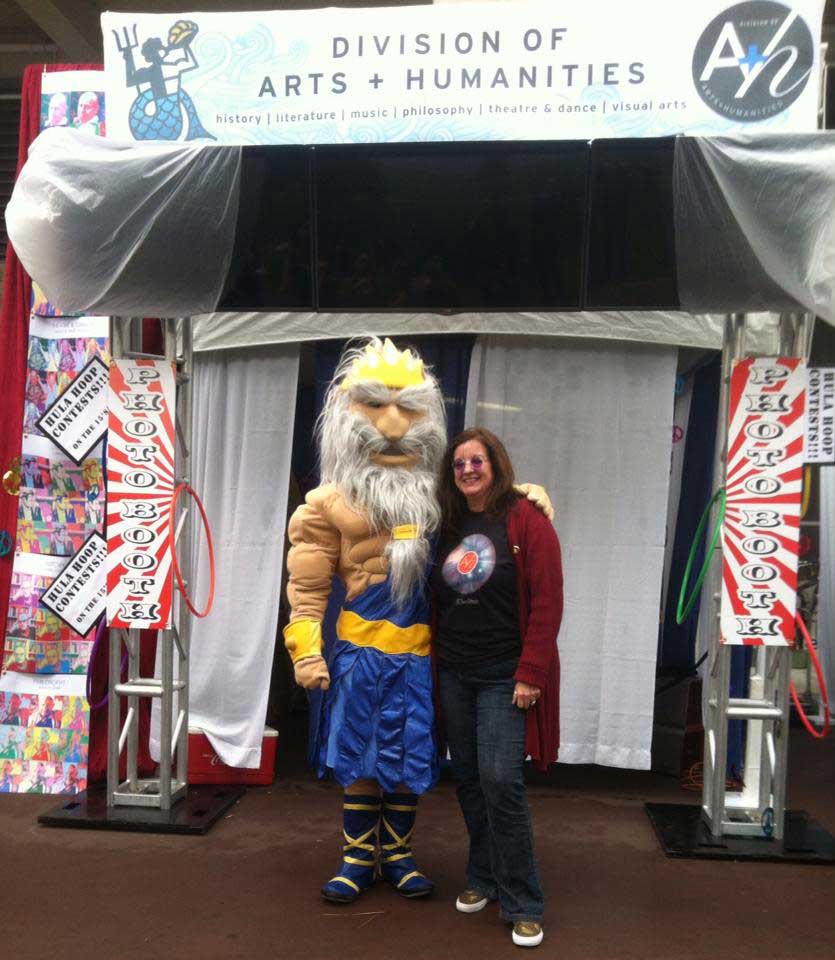 Diana Platero-Lopez has been a part of the UC San Diego community longer than most. Joining the Center for U.S.-Mexican Studies in August 1986, her time at the university spans longer than three of its colleges—Eleanor Roosevelt, Sixth and Seventh. During her 36 years with UC San Diego, Platero-Lopez has played various roles in many departments including pharmacology, music, economics and mathematics, where she is currently the manager of Student Affairs.
"I manage the operations and personnel for undergraduate and graduate advising," she said. "I also manage the coordination of student engagement, student career development and alumni relations activities."
Platero-Lopez was a recent honoree at the UC San Diego Service Awards, a biannual ceremony recognizing staff that have reached service milestones of 10, 15, 20, 25, 30, 35 and 40 years. The spring event was held virtually and commemorated nearly 200 staff members across many areas on campus. We spoke to Platero-Lopez about her 36 years of service and what means the most to her about her time at UC San Diego.
What's kept her at UC San Diego
"I've had the chance to work in many departments across my career. I've met a lot of people all around campus—supervisors, faculty, students, etc.—and I've learned from all of them," she said.
"The potential for growth and continual support to succeed is what stands out," she added with a smile before explaining how much the flexibility, independence and opportunities for teamwork have meant to her.
The biggest changes she's seen at UC San Diego
While it was tricky to distill 36 years of growth into just a few changes, a couple of moments stand out for Platero-Lopez. Aside from the expansion of the college system, the construction of the UC San Diego Blue Line Trolley was significant. The trolley expansion was first introduced in the 1986 San Diego Association of Governments (SANDAG) Regional Transportation Plan, the same year that Platero-Lopez began working at UC San Diego.
"They've been talking about the extension for so many years now, so to see it finally get built and actually running stands out," she said. "Of course, COVID caused a lot of changes too. We had to all think outside the box to adjust to changes and be more flexible."
Best advice she's received
Sometimes, the simplest words are the most meaningful. "Stay within your own integrity," Platero-Lopez said. "Trust your gut—listen to what it tells you and believe in yourself."
The most unique part about working at the university
Platero-Lopez raves about UC San Diego's tight-knit feeling of community. "There's a sense of camaraderie here that you don't always find at any job," she shared.
"Yes, there are ups and downs, but we can work out any problems together. The staff are really close; even though I've only been with the mathematics department for two and a half years (most of which was during remote work), I have strong working relationships with my colleagues and supervisors."
One of her favorite UC San Diego memories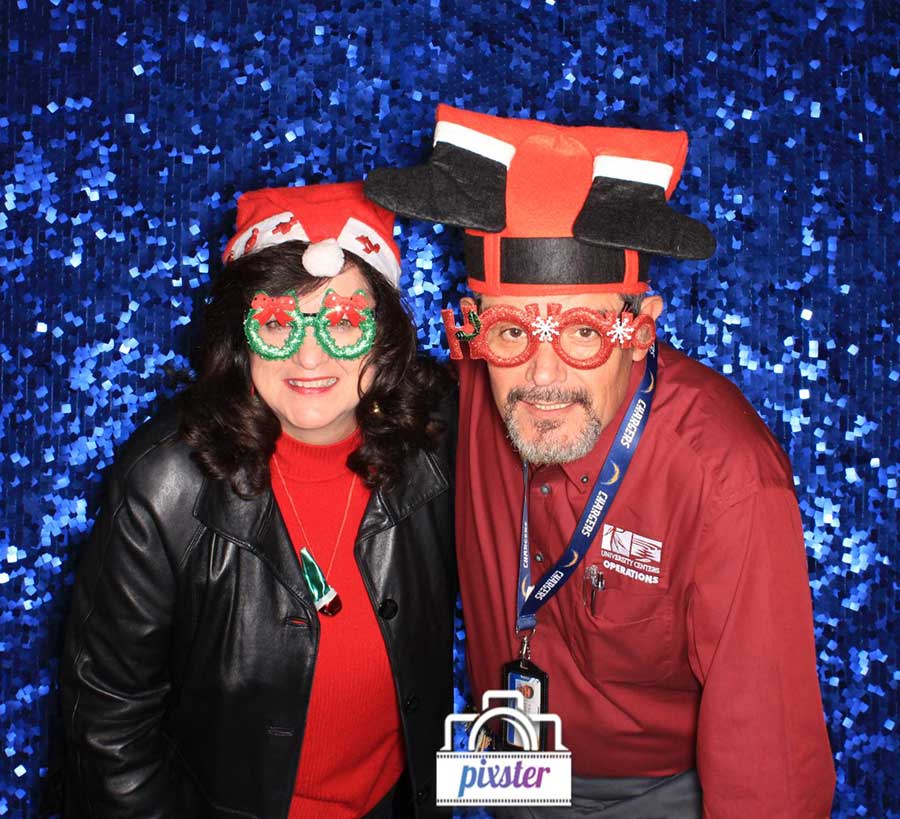 In 1997, former President Bill Clinton delivered the keynote address during the graduation commencement ceremony. "When I was working at the Center for U.S.-Mexican Studies, I received a call one morning explaining that drivers were needed for the presidential motorcade," Platero-Lopez shared. "If we wanted to participate, I needed to give the Secret Service our information by 3 p.m. that afternoon!" Scrambling, she asked colleagues across campus and family members to join the motorcade with her.
After going through intensive security screening, training and a practice drive, she was ready. On the day of the ceremony, everyone arrived at the Hotel del Coronado by 6 a.m. "It was lots of waiting, especially at first, but I had lots of adrenaline too," she recalled. As part of the motorcade, Platero-Lopez picked up President Clinton at the San Diego International Airport, then known as Lindbergh Field, where Air Force One landed and accompanied him to UC San Diego. "We had the opportunity to take a photo with him after the ceremony. It was such a surreal day that, even almost 25 years later, it still stands out as a key moment that I could never have experienced if not for UC San Diego."
Something most people don't know about her
Her family has a long legacy at UC San Diego. During her time at UC San Diego, all three of her sisters have also worked at the university for 30-35 years. Plus, Platero-Lopez's husband has worked at UC San Diego for 30 years. A brother-in-law and an uncle have also spent significant time at the university. "Between us, we have over 160 years of service at UC San Diego," she shared proudly.
Plans for retirement
Platero-Lopez always told herself that she would retire after 40 years of service. Now that she's approaching retirement, she's beginning to reconsider. But, with her kids grown, she also realizes that life is too short to spend it all working.
While her plans aren't quite set in stone, Platero-Lopez and her husband dream of traveling. Maybe they will buy an RV and road trip around the United States; maybe they will venture further. What matters most to Platero-Lopez is that she stays close with her family and that her loved ones stay healthy.
Stay in the Know
Keep up with all the latest from UC San Diego. Subscribe to the newsletter today.