UC San Diego Researchers Receive Close to $10M from California Stem Cell Research Agency
Published Date
By:
Share This:
Article Content
Two researchers at the University of California San Diego received close to $10 million in grants from the California Institute of Regenerative Medicine, the agency announced.
Eric Adler, MD, cardiologist and director of the Strauss-Wilson Center for Cardiomyopathy at UC San Diego Health, received $5.2 million to advance his research in modified stem cells to help treat Danon Disease. Danon is a rare condition, which, when left untreated, results in death as early as age 20.
Karen Christman, a professor in the Shu Chien-Gene Lay Department of Bioengineering at UC San Diego, received $4.6 million to advance her work on biomaterials that can repair damage to muscle after a heart attack. The biomaterials her research team developed can be injected into the bloodstream when a patient is in the catheterization lab undergoing an angioplasty and stent placement.
The goal of CIRM's translational program is to support promising stem cell-based or gene projects that accelerate completion of translational stage activities necessary for advancement to clinical study or broad end use. Those can include therapeutic candidates, diagnostic methods or devices and novel tools that address critical bottlenecks in research.
Adler is working on developing a treatment for Danon disease, which affects an estimated 10,000 people in the United States and often goes undiagnosed and untreated. The condition causes progressive weakening of body muscles, especially in the heart, developmental delays and loss of vision. The condition is caused by a mutation in a gene called LAMP 2. The current standard of care to treat Danon is a heart transplant.
Adler and colleagues developed a novel approach to Danon using stem cells treated with gene therapy. Preliminary studies show promise in the cells and in mouse models of Danon. The tests resulted in improved cardiac function, better cognitive abilities and longer life span. Thanks to the CIRM grant, the team can now take further steps toward bringing the treatment to the clinic. The research team will investigate how effective genetically modified human bone marrow cells can be to treat Danon in humans.
"This pilot project focuses on pharmacology, safety, and process development," he said.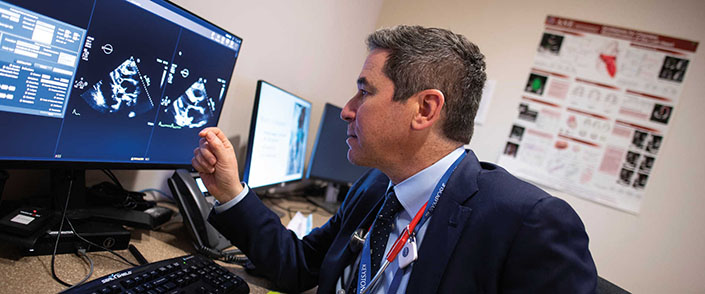 Christman's grant will help make progress toward bringing to the clinic injectable biomaterials that reduce inflammation in heart tissue and promote cell and tissue repair. The biomaterial was tested and proven effective in treating tissue damage caused by heart attacks in both rodent and large animal models. Christman will collaborate with Ventrix Bio, Inc., which she cofounded, to manufacture clinical grade material and to commercialize the technology. The goal is to begin human clinical trials in about two years.
There are an estimated 785,000 new heart attack cases in the United States each year, and there is no established treatment for repairing the resulting damage to cardiac tissue. After a heart attack, scar tissue develops, which diminishes muscle function and can lead to congestive heart failure. Christman and her team hope to change that.
"With a pro-regenerative biomaterial that can be delivered into the bloodstream and target the damaged area, we're healing tissues from the inside out," she said.
Both Adler and Christman have received funding from CIRM in the past.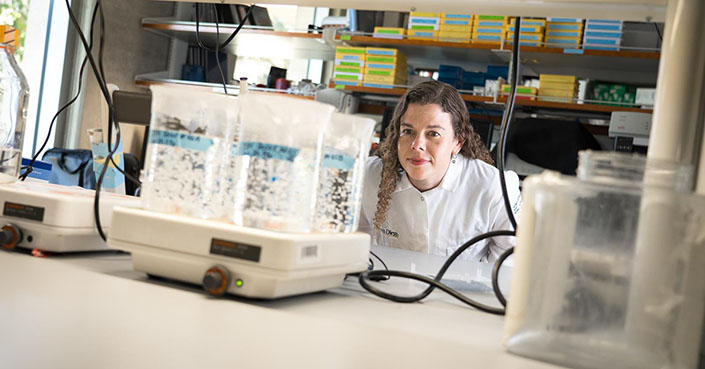 Stay in the Know
Keep up with all the latest from UC San Diego. Subscribe to the newsletter today.